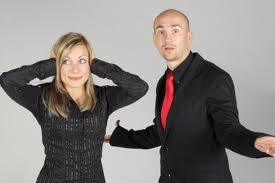 20 Manieren Om Met Vrouwen Te Praten Zodat Ze Naar Je Luisteren
Een belangrijk stuk van het versieren en verleiden van vrouwen is dat vrouwen naar je gaan luisteren. De manier waarop je praat met een vrouw is erg belangrijk voor het effect dat ze luistert. Daarom op ons blog vrouwen versieren een paar simpele en soms psychologische trucjes om te zorgen dat ze luistert.
Wil je trouwens écht goed worden met Tinder en Whatsapp? Download dan eens mijn Gratis Tinder & Whatsapp Spiekbriefje met 25 geweldige tips om altijd die date te krijgen.
Als vrouwen niet willen luisteren naar je kun je haast hopeloos gaan voelen. Jij bent toch de leider?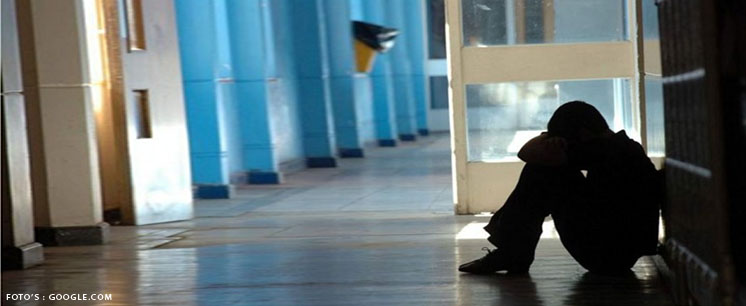 1. Luister naar haar
Voordat een vrouw naar jou gaat luisteren, zal je eerst naar haar moeten luisteren.
En hoe luister je heel goed naar iemand?
Ik heb een complete post over goed luisteren en de meest voorkomende fouten gemaakt op ons andere vrouwen versieren blog Meesterversierder.nl.
Als je het helemaal supergoed wil doen, dan spiegel je ook haar lichaamstaal, gebruik je een aantal van haar specifieke woorden, adem je in hetzelfde tempo als haar, en knik je aandachtig met je hoofd. Daarbij herhaal je af en toe wat ze zegt; "Dus je bedoeld. "
Er is geen betere manier om mensen naar je te laten luisteren dan dat je eerst luistert naar hen.
2. Noem haar naam aan het begin
Als je welke zin dan ook begint met haar naam, zal ze jou eerder de aandacht geven om naar te luisteren.
Natuurlijk heeft het ook nog andere leuke dingen tot gevolg. Kijk daarvoor even op de vorige post.
3. Vraag of zij wat jij tegen haar zegt kan herhalen. 
Doet ze dat niet of kan ze het niet, dan heb je waarschijnlijk iets fout gedaan.
4. Geef een reden aan die voor haar ook handig is
"Kom, laten we even hier gaan staan. Anders staan we zo in de loop." is iets wat je over met vrouwen kan gebruiken. Op het moment dat ze hoort dat ze "anders in de loop staat", denkt ze; "O, ja beter daar even gaan staan."
5. Zeg altijd iets op positieve wijze 
Dus als je zegt – "Nee, ik ga niet met je mee" kun je vervangen door.
"Ik wil liever hier blijven." En dan je tip 4 nog toevoegen…."want buiten is koud, en moet je weer op hakken gaan lopen. Kun je lekker warm hier blijven."
6. Begin alles met "Ik wil…"  
Volgens regel 5, zeg je "Ik wil" dat werkt perfect om vrouwen beter naar je laten luisteren. Vrouwen wil zo graag vriendelijk en meegaand gevonden worden. Jouw wil is daarom best wel belangrijk. Stom? Ze weten toch wel dat je het wilt. Inderdaad, alleen het werkt wel, om toch te beginnen met "Ik wil…."
7. Gebruik wanneer
"Wanneer we gaan zoenen dan ga ik liever met jou mee naar huis, want ik hou van privacy." Wanneer houdt in dat je zegt: Dit gaat al gebeuren. Dus gebruik 'Wanneer' om zekerder van je zaak over te komen. Mensen luisteren daardoor beter, en vrouwen dus ook.
8. Ga eerst lopen, ga dan eventueel vragen
Ga niet vragen of ze mee wilt, begin gewoon te lopen, waarbij je zachtjes trekt aan haar pols. Ze zal vanzelf meelopen, in elke richting die je wilt. Beweging en actie troeven altijd woorden in effect af.
9. Geef keuzes
"Wanneer gaan we? Beter door de weeks, of in het weekend?"
Op zón keuze zegt niemand zomaar "Nee". Je moet namelijk kiezen, je gaat of door de weeks of in het weekend. Alleen gaan zullen jullie!
10. Maak gebruik van "Zoals het hoort"
Hierbij behoort. "Stel me even voor aan je vriendin, dat is wel zo netjes."  of  wat gekker "Je kan nu niet zomaar weglopen. Zeker niet omdat je net als mij ook van Sperziebonen houdt. Dus protocol eist een welgemeende sperziebonen matties knuffel madame! " Je begrijp het verhaal – alles is vooral "omdat het zo hoort" Veel vrouwen gruwen van het feit iets te doen wat buiten de heersende mening staat. Veel mensen willen ook heel graag beleefd zijn. Maak er gebruik van.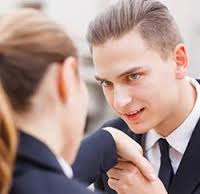 11. Spreek op de juiste psychologische manier 
"Oh, je bent zo vriendelijk tegen mij" of "Ik vind je echt heel vriendelijk overkomen." Werkt altijd beter als dat je zegt "Hee, wees eens even wat vriendelijker tegen mij."
12. Spreek in bevelen
Een bevel op de juiste vriendelijke toon gezegd, werkt fantastisch om vrouwen te laten doen wat jij wilt.
Ga zitten, en wijs de plaats aan waar zij moet zitten zodat je makkelijk fysiek kan escaleren.
13. Schrijf het op 
Een vrouw is enorm geboeid als jij gaat opschrijven wat zij moet doen.
Een voorbeeld: Ga naar de bar en koop 2 drankjes. Een bier, en 1 wijn (of iets anders wat jij lekker vindt). Doe er een handkus van je bij voor de smaak. Op het moment dat je dit briefje aan vrouwen geeft, aanschouw het wonder. Ze gaan het doen….
14. Spreek zachter
Hoe harder zij spreekt, hoe zachter jij spreekt waarbij je lekker in haar in haar oor fluistert. Dit zorgt ervoor dat zij zich wel moet verplaatsen naar een andere meer afgelegen plaats. Een plaats waar jij weer lekker verder kunt gaan met fysiek escaleren. Zo voelt zij ook wat meer onbespied voor de blikken van haar jaloerse vriendinnen.
15. Manage haar emotie 
Op het moment dat zij helemaal een emotioneel wrak is, zal ze niet naar jou willen luisteren. Ga eerst haar emotie behandelen en dan pas jouw wensen.
16. Herhaal je boodschap 
"Kom mee. Kom mee. Hier, kom mee. Nienke kom mee. Niks aan de hand, kom nou mee." Dezelfde boodschap herhalen breekt het patroon waarin mensen zitten en zet een nieuw patroon op van KOM MEE.
17. Geef van te voren aan wat jullie gaan doen
"Hee, ik wil zo weg. Zeg even gedag tegen je vriendinnen, want ik wil daarna met jou naar huis. Jij hebt best veel gedronken, volgens mij al je vriendinnen ook wel, en ik niet zoveel, dus ik rijdt jou veilig naar huis toe. Daarna gaan we wat drinken bij jou thuis. Je hebt toch wel wat te drinken thuis?"
18. Open haar 
Op het moment dat ze redelijk afwezig lijkt en niet te willen luisteren. Ga terug naar 1, en maak weer contact met haar. Zeg _ "Hee, wat is het leukste wat je gedaan hebt vandaag?"
"Nou helemaal niks>"
"Dus helemaal niks, is het leukste wat je gedaan hebt vandaag? Inderdaad het kan soms zo lekker zijn om helemaal niks te doen. Aah, lekker. Je hebt er alleen niet altijd tijd voor. Andere dingen, stress, drukke zaken en zo. "
Gelijk daal je even af naar haar niveau.
19. Laat haar zelf jouw gedachten vormen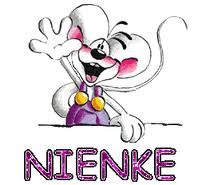 In plaats van het vragen om haar telefoonnummer, kun je vragen. "Ik vond het erg leuk met je gesproken te hebben. Hoe kunnen we met elkaar contact houden? "
Nu gaat ze zelf nadenken – over hoe jullie weer met elkaar in contact kunnen komen. Nu dat levert meer investering op, dus daardoor ook meer waarde en dus meer motivatie bij haar om daadwerkelijk weer met elkaar in contact te komen. Het is immers haar eigen idee…
Nu als ze dan zegt "Facebook" voeg haar gewoon toe op Facebook (regel 1) . Zeg dan; "Nienke, geef gelijk even je whatsapp, want dat is makkelijker voor mij wanneer we contact met elkaar hebben morgen. Ik zit niet zo vaak op Facebook" (Zie regel 2, 7  en 12)
20. Gebruik Wanneer….dan voel ik….omdat 
Wanneer je nu nog even samen met mij een drankje doet, dan voel ik me wel opgewonden,  omdat ik verder elke vrouw niet zo sexy vindt dan jij.
Kijk hier je ze alle 20 manieren om vrouwen te laten luisteren.
Veel vrouwen versier plezier toegewenst! Voor jou en de vrouwen die je versiert.
Groet,
Pim aka SmoothDoc
Voor nog veel meer tips, bekijk ook eens deze artikelen:
Oh, en vergeet hieronder je gratis download niet ;)