Mannen die begrijpen hoe ze aantrekkingskracht kunnen opwekken bij  vrouwen hebben een soort van zekerheid om zich heen wat vrouwen intrigeert.
Wil je trouwens écht goed worden met Tinder en Whatsapp? Download dan eens mijn Gratis Tinder & Whatsapp Spiekbriefje met 25 geweldige tips om altijd die date te krijgen.
Wie is die man die schijnbaar zo vol zelfvertrouwen haar aanspreekt, blijkbaar weet hoe hij haar moet behandelen en eigenlijk een 'beetje fout' is
Aantrekkingskracht kunnen opwekken heeft zeker te maken met aantrekkelijk kunnen zijn. Echter aantrekkelijk ben je en aantrekkingskracht kun je opwekken.
Aantrekkelijkheid verhogen
Natuurlijk kun je voor een gedeelte wel je aantrekkelijkheid verhogen. Goede voeding, leuke kleren, netjes verzorgd, lekker regelmatig een beetje sporten zorgt dat je aantrekkelijkheid stijgt. Toch moet je op een gegeven moment roeien met wat je bij je geboorte is meegegeven. Echter aantrekkingskracht opwekken is een VAARDIGHEID. En vaardigheden kun je leren.
Belangrijkste manier om aantrekkingskracht op te wekken
Aantrekkingskracht opwekken heeft natuurlijk wat te maken met HOE je dingen zegt, hoe je lichaamstaal is, en wat voor kleren je draagt. Echter de belangrijkste manier om aantrekkingskracht op te wekken is
ZEKERHEID
Je kunt ook zien dat zekerheid heel belangrijk is voor vrouwen met deze grafiek. Je ziet in de grafiek dat bij de top 3 bovenaan veiligheid en zekerheid bovenaan staan.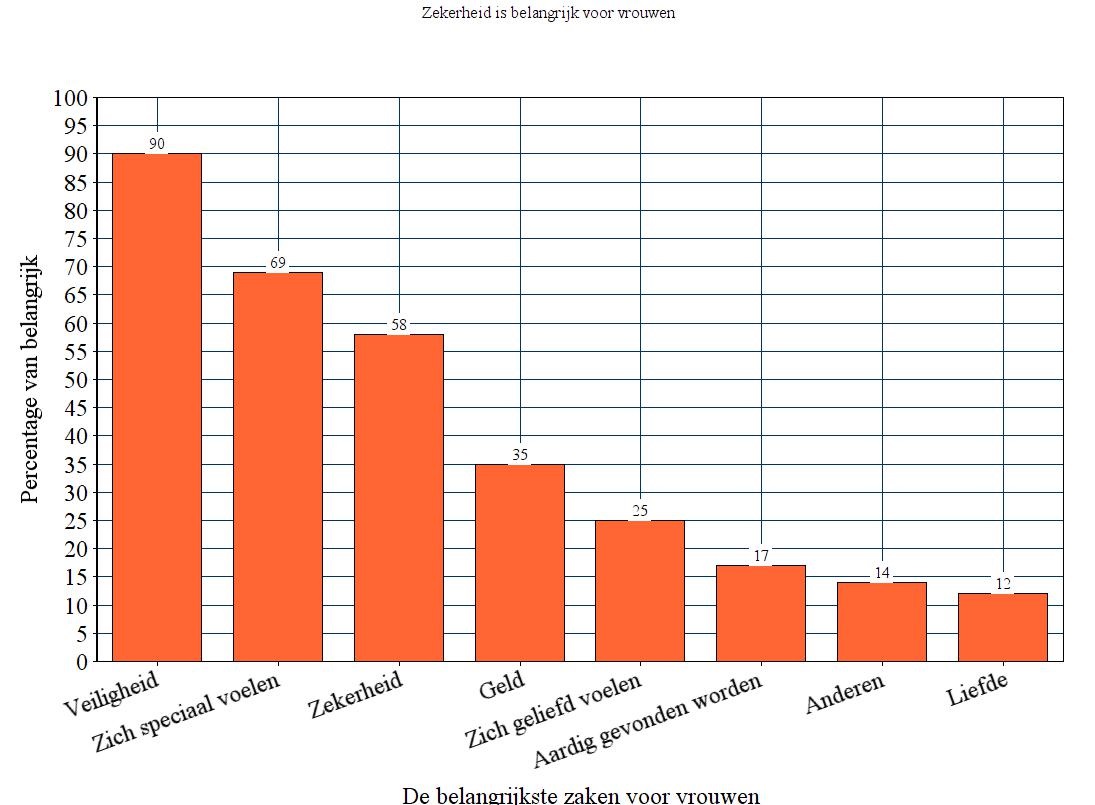 Met andere woorden dat gevoel van zekerheid dat een man aan een vrouw kan geven wordt door vrouwen als zeer aantrekkelijk ervaren. En hoe kun je nu als man het beste dat gevoel van zekerheid aan vrouwen geven? Door als man zekerheid uit te stralen.
En met zekerheid bedoel ik dat je echt zeker bent met jezelf, je seksualiteit en je eigen mannelijkheid..
De belangrijkste reden dat mannen geen succes hebben met vrouwen
De belangrijkste ECHTE REDEN dat veel mannen geen succes met vrouwen hebben is dat tegenwoordig veel mannen als het ware voortgedreven worden door onzekerheid in plaats van door zeker te zijn van zichzelf.
Het heeft natuurlijk allerlei verschijningsvormen. Verlegenheid, zenuwen, saai, te aardig en te vriendelijk, en over het algemeen een beetje schuchter. Dit in plaats van een man die binnenkomt en gewoon blij is met zijn beslissing daar te zijn. Hij kan makkelijk "Hoera het is vandaag" roepen.
Echter al die zenuwachtige, verlegen, schuchtere mannen hebben allemaal 1 grote gemene deler en dat is dat ze ONZEKER zijn.
Wat bedoel ik met zekerheid
Laat ik eerst even zeggen wat ik bedoel met "ZEKERHEID". Daarna ga ik je ook vertellen waarom dat zo aantrekkelijk is voor vrouwen.
Laten we het KISS houden. Keep It Stupid & Simple
Hier mijn definitie van zekerheid
"De bereidheid om mezelf te accepteren voor wat ik werkelijk ben, met al mijn zwaktes en ook sterktes, en het besluit om voortdurend en actie te ondernemen in lijn met wat ik voor mezelf en anderen wil."
Een man die zeker is van zichzelf,  realiseert zijn zwaktes en vind het niet erg om ze te laten zien. Doordat hij zijn zwaktes niet ontkent vindt hij het ook helemaal niet erg om aan zijn zwaktes te werken. Hij blijft geduldig en met opzet werken om zichzelf constant en voortdurend beter te maken.
Laten we een simpel voorbeeld nemen. Al een jongen een slechte huid met acné heeft kan hij zijn eetgewoonten veranderen, of allerlei producten gebruiken, zonnebanken nemen, hij kan echter ook een huidziekte hebben. Als hij een huidziekte heeft dan worden zijn uitdagingen ook groter.
Een man die zeker van zichzelf is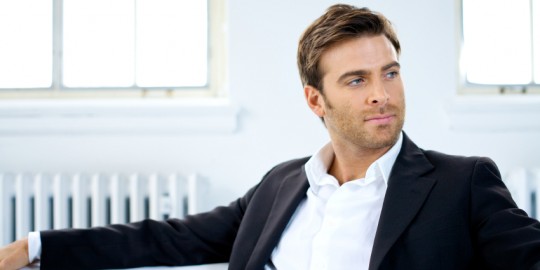 Een man die zeker van zichzelf is. accepteert zijn uitdagingen groot of klein die hem zijn toebedeeld. Al met al weet hij dat je geen invloed hebt op de wind maar wel op de stand van de zeilen.
Elke uitdaging wordt gewoon behandeld op de juiste manier.
Een onzekere man zal eerder al te onzeker zijn om actie te ondernemen. Vaak is het ook onbewust niet willen accepteren dat er iets anders moet. Onzekere mannen willen liever niets nieuws proberen. Iets nieuws proberen staat namelijk ongeveer gelijk aan een stukje onzekerheid in het begin. Ervaring geeft zekerheid.
Dit is met vrouwen versieren precies hetzelfde. Stel je bent een man die slecht is in vrouwen versieren. Als onzekere man doe je er niks aan, want ja je bent er slecht in. Een zekere man gaat gewoon vrouwen versieren ook al kan hij er niks van en bakt hij er niks van. Juist doordat hij op zijn bek gaat, leert hij meer dan de onzekere man.
Ik geef ook altijd het voorbeeld van Louis van Gaal. In zijn begin bij Bayern München was zijn Duits echt super verschrikkelijk. Op het eind kon best wel een aardig woordje Duits praten. Louis van Gaal begint gewoon te praten. Wat maakt hem dat nu uit dat hij voor gek staat. Mensen verstaan hem toch?
Deze voorbeelden kun je overal vinden. De meeste mannen leven levens die zo uit balans zijn dat vrouwen ze in het begin wel leuk vinden. Vrouwen hebben meestal alleen van dit soort mannen al snel weer genoeg. Een vrouw ziet dat soort mannen nooit als een goede optie voor een serieuze relatie omdat ze intuïtief wel weet dat je niet een man bent die zeker van zichzelf is.
Jij bent iemand die haar geen zekerheid kan geven omdat je de zekerheid nog niet in jezelf hebt gevonden. Daarvoor ben je niet aantrekkelijk voor haar.
En hier zie je ook de jongetjes mannen worden.
Jongetjes denken nu. Wat een onzin, ik ga lekker veel vrouwen neuken.
En ze hebben gelijk tot op het moment dat ze hun levens gaan inrichten met de verantwoordelijkheid van een man. Totdat ze hun gevoelens echt onder ogen komen en leren accepteren
Een man staat op en realiseert zich dat nu zijn tijd is gekomen. De tijd om verantwoordelijkheid te nemen. De tijd om te pakken wat hij verdient als hij aan de slag gaat. Wens het niet, regel het.
Vrouwen zoeken mannen die zeker van zichzelf zijn
Vrouwen zoeken mannen die zeker van zichzelf zijn en die diezelfde zekerheid ook constant aan haar kunnen garanderen. Een vrouw zal je testen. Ze vraagt bijvoorbeeld iets aan je, en kijkt of je sterk genoeg bent om het juiste te doen, in plaats van haar 'verzoek' op te volgen.
Een vrouw die allerlei vragen aan je stelt bij de eerste date, verwacht zeker niet dat hele intieme vragen gelijk beantwoord worden. Als ze de vraag stelt "En hoeveel vrouwen heb je al geneukt?" Dan begin jij te lachten, en zeg je: "Nou ik heb zeker niet als monnik geleefd, van waar die brutale vraag?"
Als je geen enkele moeite hebt met die vraag beantwoordt hem dan. Als je er wel moeite mee hebt, beantwoordt hem niet. En zo doe je dat met elk verzoek die een vrouw aan je geeft. Je kijkt of het iets voor jou of jullie is. Je kijkt of je het wilt doen om wie ze is. Niet omdat ze een leuk snoetje heeft en zo graag haar wil gebruiken om je penis in te stoppen.
Met andere woorden de mannen die zekerheid hebben, laten dat zien in alles wat ze doen. Ze lijken altijd volledig controle over zichzelf te hebben. Ze zijn comfortabel met zichzelf. Ze zijn zelfs zeker van hun onzekerheid en hun zwaktes. Ze aanvaarden ook hun negatieve kanten. Ze weten dat ze ermee bezig zijn om er wat aan te doen. Ze weten dat ze ook niet alles kunnen.  Ze weten wat zij en die mensen om hen heen nodig hebben.  En ze blijven vooral kalm op het moment dat het lijkt alsof hun wereld uit elkaar valt. Ze weten namelijk dat alles een waardevolle les kan zijn. En als ze dood zouden gaan nou dat weten ze dan toch niet meer. Een vrouw wil voelen dat als er een gevaarlijke maniak haar huis binnendringt dat ze op jou kan bouwen.
Als ze dat bij jou kan voelen weet je altijd van nature aantrekkingskracht op te wekken bij vrouwen.
Daarom kun je als man nog verder gaan met nog 10 perfecte leuke berichtjes op je Whatsapp om haar in bed te krijgen. Alleen je had er waarschijnlijk al aan een stuk of 3 genoeg.
Het vinden van je missie en doel(en)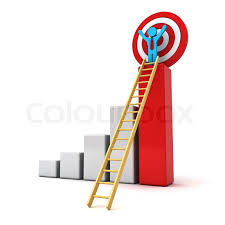 Je hoeft echt niet heel rijk te zijn om zekerheid te kunnen geven aan een vrouw. Je hoeft echt niet heel machtig te zijn om zekerheid te kunnen geven aan een vrouw. Natuurlijk helpt het wel.
Alleen de mannen in dat soort posities van macht en rijkdom hebben bijna zonder uitzondering duidelijke doelen of een bepaald soort pad voor ogen. Het zijn mannen die hun leven met passie leven. In plaats van dat het mannen zijn die 'maar kijken wat hun richting op komt'. Ze leiden hun leven net zo goed als de vrouwen.
Dat soort mannen zijn supermagneten voor vrouwen. Omdat mannen met een duidelijke passie en doel in hun leven aantrekkelijk zijn voor vrouwen.
De echte vrouwen met kwaliteit zijn echt op zoek naar mannen met focus die een gebalanceerd leven leiden waarin met passie stappen worden genomen om een bepaald doel of doelen te bereiken.
De moraal achter het verhaal.
Het beste advies wat ik je dus kan geven is:
Je moet gaan ophelderen wat jouw doel of missie in het leven is, en als je dat doel of missie weet, dien je actie te ondernemen die je dichterbij dat doel brengt. Of acties ondernemen die in lijn zijn met je missie.
Weten wat je wilt en doorgaan voor je dromen en daar niet meer van afwijken staat gelijk aan gedecideerd en vol zelfvertrouwen overkomen. Je staat gewoon een stuk steviger in je schoenen als je doel en missie weet. En dat is aantrekkelijk. Daarbij komt nog dat hierdoor je leven een stuk beter zal gaan. Ik zeg niet dat het makkelijker zal gaan, verre van dat. Ik zeg dat je leven beter zal gaan.
Want is je missie lekker op de bank zitten, of wil je dingen in je leven beleven?
Wacht je tot het op je afkomt of ga je het zelf halen?
Is je leven nu je vooral gegeven door je omstandigheden of vooral door je eigen acties?
Als je het telkens zelf gaat halen en doorzet ondanks allerlei problemen of uitdagingen dan smeedt je voor jezelf als het ware een karakter. Je begint met een doel, daarna komt de actie, veel acties worden een gewoonte, veel gewoontes worden je karakter, en je karakter bepaalt je lot. En zie lot niet als iets buiten jezelf, zie het als het grotendeels bepalen van het verdere verloop van je leven. Degene die daar het meeste invloed op heeft is altijd nog….JIJ. Dat kan je toch wel met zekerheid zeggen, niet waar?
En met dat karakter en dat lot kom je als vanzelf naar voren met een mannelijke kracht waar niemand meer omheen kan. En zeker voor de vrouwen die jij leuk vindt. Je bent nu een man die van nature aantrekkringskracht weet op te wekken bij vrouwen.
Als je hier nog vragen over hebt, staat vragen natuurlijk altijd vrij.
Verder als je echt meer wil leren dan lees lekker dit blog en over zekerheid en zelfvertrouwen kun je meer lezen in ons boek Zelfvertrouwen met Vrouwen. Hier kun je zorgen dat je van een complete nit-wit iemand wordt die met zelfvertrouwen op vrouwen kan afstappen en supersuccesvol wordt met alle vrouwen.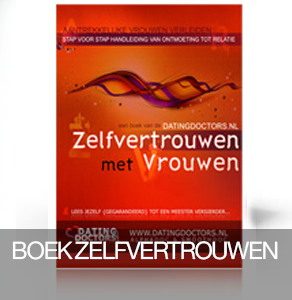 Het kost maar € 49,70.- en als je dat te duur vindt kun je altijd het boek Uitgaan van Jezelf bestellen (266 bladzijden, die kost als E-book maar € 8.-…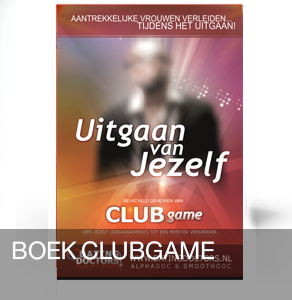 Staat in ieder geval in beide boeken genoeg in om een perfecte start te maken om zelf meer te weten te komen over het opwekken van aantrekkingskracht als man bij vrouwen.
Voor nog veel meer tips, bekijk ook eens deze artikelen:
Oh, en vergeet hieronder je gratis download niet ;)