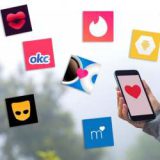 Dating apps hebben het vinden van een relatie, scharrel of waar je ook naar opzoek bent voor jou enorm gemakkelijk gemaakt.
Thuis vanuit je luie stoel een mogelijke match vinden.
Zeker aangezien iedereen druk is, is het gebruikmaken van een dating app de perfecte uitweg.
Daarom deel ik hier met jou de beste dating apps van het moment.
De 11 beste en nieuwste dating apps van het moment
Elke app gescoord op vijf voor JOU belangrijke punten
De plus– en minpunten van iedere dating app, zodat het je direct duidelijk wordt welke voor jou interessant is.
Alle functies worden besproken, zodat je niet voor onverwachte noodzakelijke betalingen komt te staan
Wil je trouwens écht goed worden met Tinder en Whatsapp? Download dan eens mijn Gratis Tinder & Whatsapp Spiekbriefje met 25 geweldige tips om altijd die date te krijgen.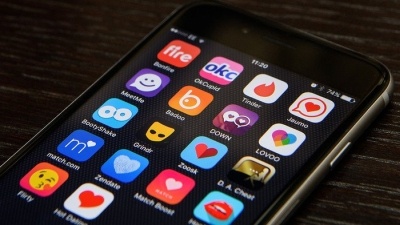 Ben je opzoek naar een openingszin met 90% responsrate? Zoek niet verder en download hem hier.
Bijpassend genoemd, de Messie Versiertruc
Dit is de tijd om een nieuwe dating app te proberen
Het volgende gaat je ongetwijfeld opvallen aan dit artikel.
Eén dating app ontbreekt er in de lijst
Tinder ontbreekt.
Waarom?
Met bewuste keuze…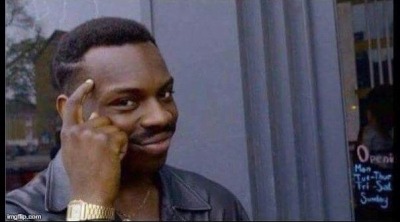 Omdat Tinder onverslaanbaar bovenaan staat, als het gaat om dating apps.
Het blijft de meest gebruiksvriendelijke app die er bestaat, met de meeste gebruikers over de hele wereld. Overal waar je bent kun je Tinder aanzetten en een match vinden.
Maar is Tinder ook de beste voor JOU…
Er zijn ontzettende veel andere dating apps die allemaal net een andere insteek hebben of gericht zijn op een bepaalde doelgroep. Terwijl je op Tinder iedereen tegenkomt.
Daarom kan één van de volgende 11 dating apps wel de perfecte app voor jou zijn.
Voor een volledig artikel speciaal over Tinder, met profieltips, gesprekstechnieken om haar simpel op date te krijgen en tips hoe je haar op de date verliefd op je laat worden, check je het onderstaande artikel:
Mijn Tinder Ervaringen: 11 Tips die ik leerde uit 300+ Tinder dates
Echter, onthoudt dat jouw succes op welke dating app dan ook, afhangt van de kwaliteit van je profiel; je foto's, je beschrijving en je gesprekken.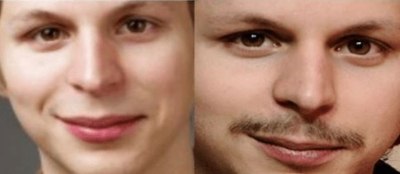 Overstappen op een andere app gaat je niet helpen je aantal matches te vertienvoudigen.
Check voor het optimaliseren van je profiel, zodat je zoveel matches binnenhengelt dat je vingers moe worden van het typen, eerst het volgende artikel:
5 Beste online dating tips voor mannen: Zo krijg je 3 dates per week
De 11 beste dating apps
(Behalve Tinder)
Deze komen voorbij:
Badoo
Bumble
Coffee Meets Bagel
Happn
Hinge
Hot-or-Not
Lexa
LOVOO
OKCupid
Once
The Inner Circle
En we beoordelen de dating apps op de volgende punten tussen de 0 en de 10:
Werkelijke matches: Hoeveel matches krijg je nu op de app
Werkelijke dates: Hoeveel dates haal je uit je matches
Kwaliteit: Kwaliteit van de app en hoe zijn de gebruikers
Gebruiksvriendelijkheid: Is het eenvoudig en snel te gebruiken
Gratis vs betaald: Hoeveel kun je met de gratis app en zijn betaalde functies vereist voor een goede ervaring
Badoo

Wil je graag zwemmen in de functies?
Of heb je een oogje op de mediterrane of oost Europeaanse schoonheden, want daar is Badoo #populair?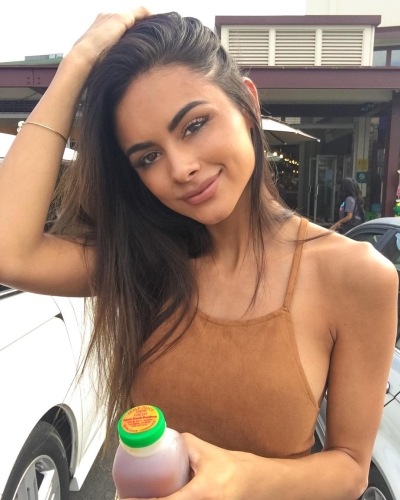 Dan is Badoo jouw app.
Badoo is Happn (vertel ik zo over) en Tinder, al komt er maar één letter van iedere app overeen.
Waarom?
Net als bij Tinder kun je je vinger moe-swipen in het 'kennismakingsspel'
Net als Happn kun je zien welke mensen er op dit moment bij je in de buurt zijn.
Maar Badoo gooit daar een schepje bovenop met een heleboel meer functies.
Lees verder.
Hoe werkt Badoo
Een account maak je aan door deze te koppelen aan je facebook of Instagram.
(Geen zorgen! Er wordt niets op je social media hierover gepost)
In principe is de dating app gratis. Maar wil je zwemmen in de extra functies…
…dan betaal je.
Super Powers noemt Badoo deze functies.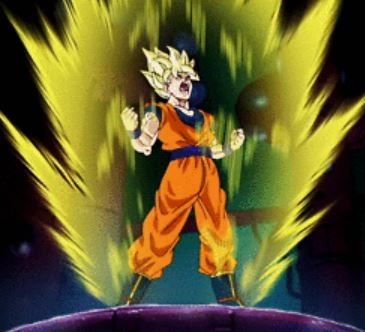 En als Super Saiyan heb je deze Super Powers:
Je kan zien wie jou geliked heeft
Je kan zien wie in diegene z'n favorieten staan
Je kan zien wie je die dag bent tegen gekomen op straat
Je krijgt te zien wie de meest actieve gebruikers zijn
Verder, met de voor- en nadelen van Badoo:
Pluspunten Badoo
Dé tweede grootste dating app van Nederland en België. In het Zuiden en Oosten van Europa zelfs het populairst. Account aanmaken dus
Heeft dezelfde snelle, simpele swipe-functie als Tinder
Heeft dezelfde locatieafhankelijke werking als Happn
Minpunten Badoo
Irritant veel pop-ups en notificaties
Niet iedereen die je tegenkomt is single, omdat het een combinatie is van een dating app en social media
Badoo op steroids, dan dien je Super Powers te kopen… die maken het matchen met vrouwen trouwens wel een stuk gemakkelijker
Het Dating-Doctors oordeel
Werkelijke matches: 8
Werkelijke dates: 7
Kwaliteit: 6
Gebruiksvriendelijkheid: 7
Gratis vs betalen: 6

Bumble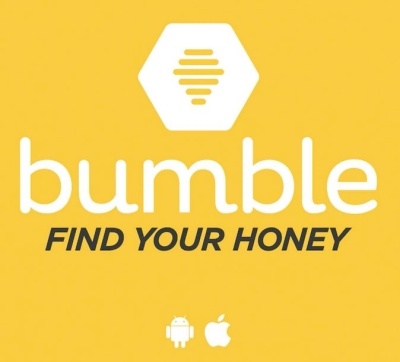 Elke openingszin die je als man hebt geprobeerd werkt niet.
Getverdemme.
Nooit een gesprek dus op de app.
Bumble is je onverwachte redder in nood.
Want de vrouwen moeten met de openingszin komen.
Leuk en tegelijkertijd soms onhandig (vertel ik zo meer over)
Hoe werkt Bumble
De werking van deze dating app is hetzelfde als Tinder.
Lekker swipen dus en die duimspieren trainen.
Echter na één match houdt het swipefeest op.
De vrouw heeft dan 24 uur om een bericht te sturen… anders
Foetsie.
Weg match.
Stuur je als vrouw wel een bericht… dan kan je beginnen met samen chatten.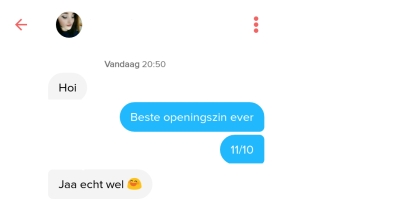 Dan zijn er nog de betaalde functies:
Hiermee kun je de 24 uur verlengen, van tevoren zien wie jou gematched heeft zodat je echt je droomprins of -prinses kan selecteren, en opnieuw matchen met verlopen matches.
Niet hele sterke functies door het concept van de dating app, wat fijn is.
Pluspunten Bumble
Er zit geen limiet op het aantal keren dat je kan swipen, al krijg je maar één match per dag.
De app speelt in het op het 'schaarste principe'. Omdat je maar 24 uur elkaar kunt zien + maar één match per dag, moet er wel een bericht worden gestuurd. Anders komt er nooit wat van.
Een geniale openingszin bedenken is voor de man verleden tijd.

Minpunten Bumble
Leuk dat je als man geen openingszin hoeft te bedenken… Irritant als de vrouw nog steeds vindt dat ze niet het eerste woord hoeft te doen. Dat schiet bij deze app niet op.
Veel buitenlanders. Als dat je voorkeur heeft, is dit dus een voordeel.
Het Dating-Doctors oordeel
Werkelijke matches: 5
Werkelijke dates: 8
Kwaliteit: 7
Gebruiksvriendelijkheid: 7
Gratis vs betaald: 9
Coffee Meets Bagel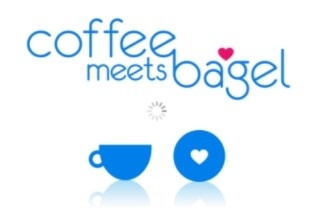 Heb je een beetje vrienden op Facebook?
Dan is deze app een aanrader.
De app laat namelijk mensen zien die een gemeenschappelijke vriend delen.
Zie het als je wingman.
Deze dating app probeert er namelijk voor te zorgen dat je matched met iemand die een gemeenschappelijke Facebook vriend heeft.
Heb je totaal geen Facebook vrienden, of enkel je familie als vriend?
Geen probleem!
Dan krijg je een aantal willekeurige mensen voorgeschoteld.
De potentie van de app is dan alleen wat lager voor je, omdat het aantal willekeurige mensen er veel minder zullen zijn.
Hoe werkt Coffee Meets Bagel
Daarnaast is de opbouw van de app anders dan je gewend bent…
…Volgens dit principe:
 "Men love selection and women are selective."
Wat dit inhoudt:
Mannen krijgen kwantiteit te zien (veel profielen van vrouwen)
Vrouwen krijgen kwaliteit te zien (mannenprofielen die exact aan hun selectie-eisen voldoen)
Als man krijg je iedere dag 21 mogelijke matches voorgeschoteld.
Je hebt hierbij de optie tussen haar te liken of haar te passen.
Als vrouw krijg je niet te zien wie je geliked heeft, TENZIJ je volledig aan haar eisen voldoet
Eisen als: geslacht, leeftijd, grootte, afstand, etniciteit, religie… Jep de hele mikmak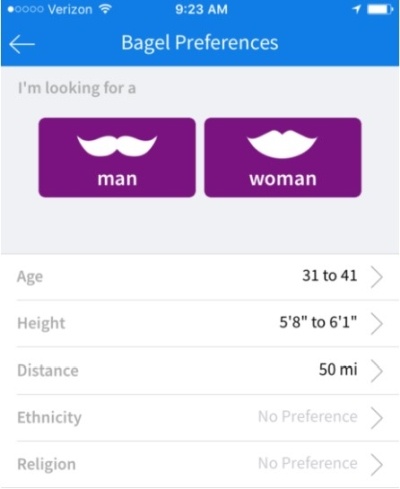 Kom je door haar selectieproces heen, enkel dan ziet ze je als mogelijke match
Bijkomend voordeel:
Omdat de app zich vooral richt op het comfort van de vrouw…
…Is de man/vrouw verhouding dan ook 40/60.
Als man smullen dus.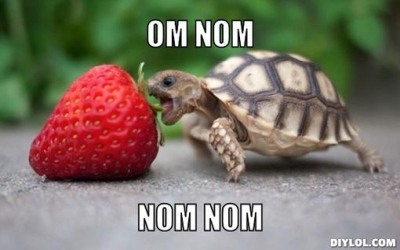 De app heeft 2 hoofdsecties waar je in opzoek kan naar een vrouw.
Dan heb je nog de 'Beans' in de app. Dit is het betaalmiddel, waarmee je speciale functies kan gebruiken.
Deze 'Beans' kun je gratis verdienen door actief te zijn op de app…
…of kopen.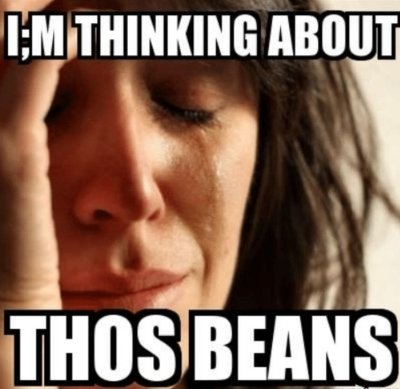 Ook kun je een premium member worden:
Je kan zien of je berichten gelezen zijn.
Je krijgt een 'activity report', waarop je kan zien wanneer je match voor het laatst online is geweest
5 gratis "takes" (dit zijn matches)
Je krijgt ongelimiteerde "Woos", dit is de superlike van Coffee meets Bagel
Je krijgt 15% extra beans bij alle aankopen
Welke leeftijdscategorie kom je tegen?
De meeste gebruikers zijn tussen de 25 en 34 jaar. En 31% van daarvan is 30+.
Pluspunten Coffee Meets Bagel
De gebruikers worden niet verzadigd met matches. Hierdoor is het eenvoudiger matches te krijgen (opnieuw schaarste). En met een beetje redelijk gesprek is een date ook zo geregeld.
Er zijn meer vrouwen dan mannen op de app (voor mij al genoeg reden op de app te downloaden)
Vergt weinig tijd. De app doet bijna alles voor je.
Minpunten Coffee Meets Bagel
Door maar 21 mogelijke matches per dag ben je als man gelimiteerd wat dat betreft. Enkel als je een goed profiel hebt, kunnen er zomaar 4 met je matchen. En meer tijd heb je (ik dan) niet echt om tegelijk mee te chatten.
Voor de vrouwen is het matchingscriteria zwart of wit. Wat ik hiermee bedoel is, staat de leeftijdsgrens bij haar tussen de 20 en 25 en jij bent als man 26. Dan verschijn je dus niet voor haar in de lijst
Doordat de app vooral kijkt naar gemeenschappelijke vrienden, kun je bekenden tegenkomen, wat voor sommige mensen ongewenst
Relatief kleine hoeveelheid gebruikers, dus in een redelijke stad wonen is vereist wil je de app continu kunnen gebruiken. Zeker als de hoeveelheid facebookvrienden ook nog een rol speelt
Het Dating-Doctors oordeel
Werkelijke matches: 7
Werkelijke dates: 7
Kwaliteit: 7
Gebruiksvriendelijkheid: 8
Gratis vs betaald: 7
Even tussendoor…
Lopen al je gesprekken dood?
Kleurt je telefoonscherm zelfs zwart-wit door hoe saai je gesprekken zijn?
En niemand die je matched, neem je uiteindelijk mee op date?
Verander het direct door gebruik te maken van mijn gratis Whatsapp spiekbriefje.
25 voorbeeldzinnen die de ander enthousiast maken om je te ontmoeten.
En het mag dan een spiekbriefje voor Whatsapp zijn… Op datingsites werken ze net zo goed.
Chatten blijft chatten.
Dus doe er je voordeel mee.
Happn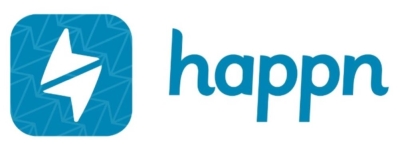 Reis je veel met het openbaar vervoer…
…Of kom je veel over drukke openbare plekken.
Dan weet je bij jezelf dat je regelmatig aantrekkelijke personen voorbijloopt.
Personen waarmee je wel een koffie zou willen drinken.
Echter heb je niet de ballen, de skills, of de tijd om ze op dat moment aan te spreken.
Happn is dan dé cheatcode voor je.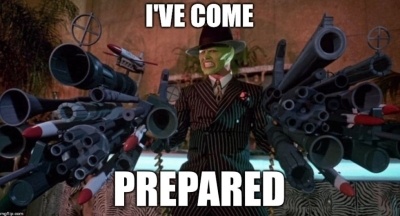 Happn checkt namelijk doormiddel van je gps-locatie wie je voorbijloopt met een marge van een paar honderd meter en laat deze mensen netjes in een lijst in je app zien.
(Natuurlijk alleen als ze de app ook hebben en hun gps-locatie staat aan)
Hoe werkt Happn
Je profiel dien je aan te maken door middel van je facebook account.
Zodra je dit gedaan hebt, zet je je gps en ga je doelloos door heel Nederland reizen om je lijst met mogelijke matches (voorbijgangers) te vullen…
…Of je houdt je gewoon bezig met je dagelijkse activiteiten en dan gebeurt er precies hetzelfde 😉
Als je dan een moment pauze hebt, kun je je telefoon tevoorschijn toveren, de dating app openen en aan alle mensen die je interessant vindt, anoniem, een hartje sturen.
Doen zij hetzelfde bij jou. Dan zijn jullie een 'crush' en kunnen jullie chatten.
Ook kun je je credits inruilen om kenbaar te maken dat je graag met de persoon zou willen chatten. Diegene krijgt nu een melding, om te accepteren of te weigeren.
Daarnaast kun je door betaling zien wie jou liked.
Pluspunten Happn
Je komt elkaar zogezegd tegen, dus is een al gelijk een leuke reden om contact te maken
Niet zoveel gezeur met afstanden. Want je komt elkaar op plekken tegen waar jullie toch al zijn
Niet alleen chatten. Ook muziek, stickers en spraakberichten kun je sturen. Wat het contact een stuk persoonlijker maakt
Aangezien je zo dicht bij elkaar moet zijn om elkaar in de lijst te zien is, direct afspreken als de gelegenheid daar is mogelijk
Over het algemeen is de kwaliteit hoger van de mensen dan andere apps
Je kan zien of je mensen meerdere keren bent tegengekomen, wat je 'crushpotentie' verhoogd.
Minpunten Happn
Het werkt op locatie. Dus reis je veel door grote steden, zal je veel mensen in je lijst zien verschijnen. Reis je enkel tussen dorpjes met de buurtbus, dan gaat deze app niet voor je werken.
Er wordt gezegd dat de app batterij vreet, mijn eigen ervaring zit niet noemenswaardig verschil
Stuk trager en onoverzichtelijker om mensen te 'liken' door het typische interface
Je kan diegene ook zomaar in het echt tegenkomen als jullie telkens op dezelfde tijdstippen op het station zijn.
Het Dating-Doctors oordeel
Werkelijke matches: 7
Werkelijke dates: 8
Kwaliteit: 8
Gebruiksvriendelijkheid: 7
Gratis vs betaald: 9
Hinge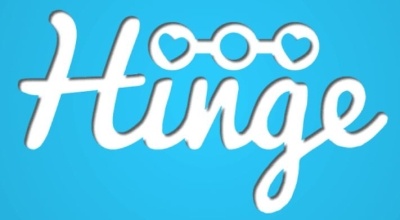 Groeien de blaren op je blaren van de vinger waarmee je swipet?
Download de dating app Hinge.
Hinge focust zich op een kleine hoeveelheid profielen, die zorgvuldig voor je zijn uitgekozen.
Het doel van de app is daarmee ook het vinden van een serieuze relatie.
Hoe werkt Hinge
Via de 'discovery' sectie krijg je 10 mogelijke matches per dag.
Als je de persoon interessant vindt, kan je diegene liken of een comment op de foto geven.
"Lekker ding hoor"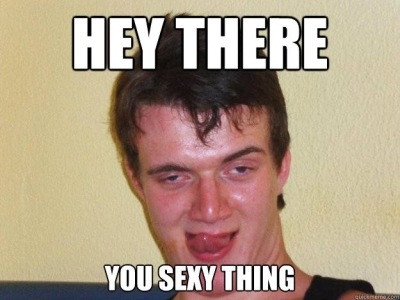 Als je op deze like of comment antwoord, is de match gemaakt en kunnen jullie beginnen met chatten.
De werking is hetzelfde wanneer iemand jou een like of een comment geeft…
Deze kan je zien in de 'impressions' sectie.
Je hebt de optie tussen een basic (gratis) profiel.
Of je kan betalen voor de speciale functies.
Wat je dan krijgt:
Ongelimiteerd te browsen
Ongelimiteerd commenten of liken
Veel meer controle over je voorkeuren
Je kunt ook een korte video van jezelf opnemen en haar met je diepe stem betoveren…
…Of je spel kaarten tevoorschijn halen en haar daarmee in de wolken te krijgen.
Pluspunten Hinge
Je kan enkel interesse tonen in iemand door een foto te liken, of een comment. Openingszinnen zijn verleden tijd. Wat inhoudt dat het gesprek vaker van de grond loskomt.
70% van de gebruikers wil een relatie en 45% is opzoek naar een serieuze relatie. Vrijwel niemand zit erop voor enkel de aandacht, maar er zijn er daarom ook maar weinig geïnteresseerd in een avontuurtje
Je kan je locatie kosteloos veranderen naar Antarctica (mocht je pinguïns willen matchen), of elke andere locatie, bij je 'preferences'
Minpunten Hinge
Je kan enkel chatten met je dagelijks voorgeschotelde 10 mogelijke matches, tenzij je upgrade naar 'full membership' (komt neer op 5 dollar per maand) Match je op een dag met niemand, dan moet je dus weer een nachtje slapen voor nieuwe kansen
Mensen verwijderen uit je 'impressions' (je matches) is (nog) niet mogelijk.
Het Dating-Doctors oordeel
Werkelijke matches: 8
Werkelijke dates: 8
Kwaliteit: 7
Gebruiksvriendelijkheid: 7
Gratis vs betaald: 7
Hot-or-Not

Hot-or-Not…
Or, eigenlijk Badoo.
Want deze dating app is één op één hetzelfde, alleen met andere kleurtjes.
Dit komt waarschijnlijk omdat het door dezelfde makers is.
You don't say/captain obvious
Zie dus het hoofdstuk over Badoo voor meer informatie.
Kun je toch geen genoeg krijgen van Tinder. Check dan onderstaande video voor onmisbare tips over Tinder:
Lexa

Ben je de dertig gepasseerd?
Gebruik Lexa.
Lexa is een heel overzichtelijke datingsapp, en speciaal ontwikkeld voor volwassenen.
Als vlotte gast in je twintig is de app minder geschikt. Je loopt het risico ieder moment je single buurvrouw tegen te komen.
…Of een sugarmommy is helemaal jouw type 😉

Hoe werkt Lexa
Nadat je je account hebt aangemaakt, krijg je een aantal vragen voorgeschoteld, die je vervolgens moet beantwoorden.
Indien je interesse hebt kan je 'flirts' versturen, favorieten aanmaken en zien wie je bezocht heeft MITS je betaald hebt.
Ook is chatten enkel mogelijk na betaling.
De app is heel overzichtelijk en schotelt je verschillende profielen voor van eventuele partners.
Zodra je iemand leuk vindt, kan je op haar profiel klikken voor uitgebreide informatie.
Je ziet hierbij niet enkel informatie over haar, maar ook informatie over naar wie ze opzoek is.
Pluspunten Lexa
Ben je helemaal klaar met de krijsende koters op Tinder, dan kan je bij Lexa terecht
Het bedrijf organiseert regelmatig events, leuk om in het echte leven in contact te komen met andere singles
Ben je niet tevreden over de site en krijg je maar geen date geregeld binnen de 6 maanden? Dan krijg je door middel van de garantie al je centjes terug.
Minpunten Lexa
Betaling is noodzakelijk, tenzij je alleen naar personen wil kijken
90% van de gebruikers is 30+, dus dat moet wel je doelgroep zijn. En daarmee is het ook gelijk wat serieuzer.
Het Dating-Doctors oordeel
Werkelijke matches: 8
Werkelijke dates: 8
Kwaliteit: 8
Gebruiksvriendelijkheid: 7
Gratis vs betaald: 5
LOVOO

"Lovoo is de online-app om te flirten, te chatten en mensen te leren kennen."
Dat zegt de dating app tenminste zelf over zijn app.
Ik zou het eerder omschrijven als het kindje dat Tinder en Happn zou verwekken…
…Want dat is in het kort de app LOVOO.
LOVOO is vooral de go-to in de Duitssprekende landen.
Tenminste… vroeger.
Nu wordt LOVOO snel populair in omliggende landen.
Waaronder Nederland.
Daarom een app om zeker te proberen.
Hoe werkt LOVOO
Aanmelden doe je doormiddel van je Facebook, Google-account of aparte inlog met email en wachtwoord.
Daarna wordt er gevraagd om een aantal basisgegevens en een foto.
Nu word je direct, zonder enige begeleiding, in de app gegooid en kun je net als met Tinder beginnen met het swipen naar je match.
Maar om effectief te werk te gaan, wil je eerst onder in je scherm naar 'profiel' gaan…
…En alle gevraagde gegevens invullen.
Als laatste stap kun je je account verifiëren, anderen kunnen dan zien dat je 'echt' bent. Dit doe je door een foto te maken van jezelf terwijl je zelf een papiertje vasthoudt met een speciale code erop.
(In de instelling kun je aangeven om enkel geverifieerde accounts te laten zien. Zodat je altijd met enthousiaste mensen matched)
Wanneer je onder aan het scherm kijkt, zie je ook gelijk de andere knoppen staan waar je heen kunt.
Waaronder de 'radar', wat dus heel erg overeenkomt met Happn of Badoo.
Nu kun je zien wie er in de buurt van jou is. Door op het blauwe radaricoontje rechtsonder te drukken, komt er een overhead view van jouw locatie.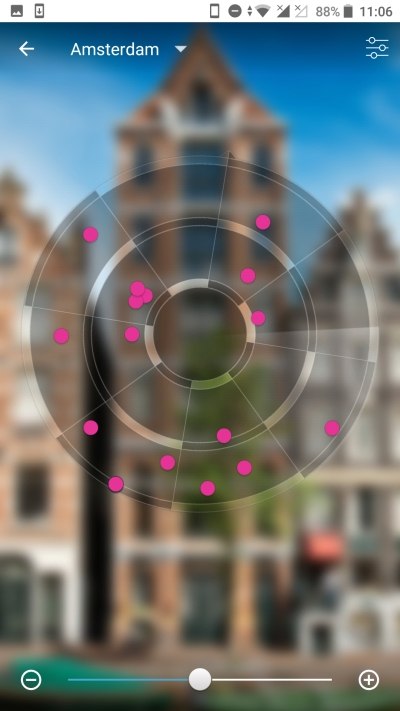 Door op de paarse bolletjes te drukken, open je het profiel van die persoon.
Verder kun je 30x per dag iemand liken, heb je één 'Ice Breaker' (kom ik zo op) en kun je naar hartenlust foto's van jezelf uploaden en jezelf een beschrijving geven.
Daarnaast heeft LOVOO functies zoals, één swipe ongedaan maken, waarvoor je bij Tinder bijvoorbeeld dient te betalen. LOVOO geeft een x-aantal van deze mogelijkheden per dag gratis.
Pluspunten LOVOO
Het haalt het beste van Tinder en Happn/Badoo naar boven. Bijvoorbeeld een aantal van de betaalfuncties gratis per dag
Je kunt veel meer persoonseigenschappen instellen, waardoor je eenvoudiger je match kunt vinden. Denk aan roken en je reden dat je op de app zit.
Mogelijkheid tot het verifiëren van je account en dat je kunt instellen enkel geverifieerde accounts te zien.
De app wordt steeds populairder, dus er worden veel nieuwe profielen aangemaakt. Voordeel hiervan is dat iedereen nog wat aan het uitzoeken is en eerder met elkaar zal matchen, en jij dus meer dates hebt.
Door de 'radar' optie kun je mensen matchen die op kleine afstand van jou zijn. Wat kan leiden tot direct snel een koffie samen te doen.
De Icebreaker staat je toe om bekend te maken dat je de ander leuk vindt en zou willen chatten. (net als een super like). Maar de 'Icebreaker' stelt je ook in staat om direct je eerste bericht te sturen. Wat de kans op een match veel groter maakt als je sterk begint. Ze beslist niet enkel op je profiel, maar ook op je eerste woorden.
Minpunten LOVOO
Foto's kun je niet eerst bewerken voordat je ze uploadt. Wil je dus iemand niet op de foto hebben staan die je upload, dien je dat handmatig van tevoren te doen.
LOVOO is in het verleden slecht in het nieuws geweest. Daarnaast vertellen veel gebruikers dat de app vol zit met neppe mensen die in Afrika wonen en geld van je willen. Echter is dit nu een jaar of twee geleden en is de app flink verbeterd.
Voor heel veel functies dien je te betalen. Zelf het zichtbaar maken van profielen kost je na een tijdje geld. Verder is het niet helemaal duidelijk wat je nu met wat krijgt. Je kunt namelijk 'credits' kopen en die spenderen. Maar er is ook een maandelijks abonnement voor 'premium'.
Het Dating-Doctors oordeel
Werkelijke matches: 7
Werkelijke dates: 8
Kwaliteit: 8
Gebruiksvriendelijkheid: 7
Gratis vs betaald: 6
OKCupid

Als je om meer geeft dan enkel uiterlijk.
Dan kan je terecht bij OKCupid.
Je wordt namelijk gebombardeerd met vragen over je persoonlijkheid en voorkeur.
Bij mogelijke matches worden deze antwoorden vergeleken en omgezet in een percentage.
Zo kun je zien hoe goed jullie bij elkaar zouden moeten passen.
Voor de rest is de werking hetzelfde als elke andere swipe dating app…
…Met één groot verschil.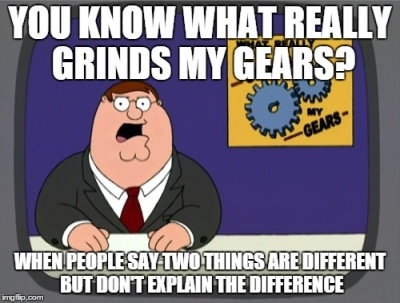 Je kunt berichten sturen, zonder eerst te hoeven matchen.
Hoe werkt OKCupid
Je maakt je profiel en kan dan maar beter gaan schuilen.
Want nu komen de vragen.
Die je gelukkig niet allemaal hoeft in te vullen.
Daarna heb je verschillende opties.
Kies je voor een 'quickmatch', dan kun je gaan swipen.
Verder is betalen voor OKCupid niet nodig, de extra functies zijn niet noemenswaardig
Pluspunten OKCupid
Je hoeft niet per se te matchen om ze een berichtje te sturen
De app is internationaal en overal bekend
Onder het kopje 'match %' zie je of iemand een goede match voor je is
Minpunten OKCupid
OkCupid is ontzettend populair in het buitenland, in Nederland iets minder. Toch werkt de app goed in grote steden. Zoek dus in je dichtstbijzijnde grote stad voor mogelijke matches
Het Dating-Doctors oordeel
Werkelijke matches: 6
Werkelijke dates: 7
Kwaliteit: 8
Gebruiksvriendelijkheid: 6
Gratis vs betaald: 9
Once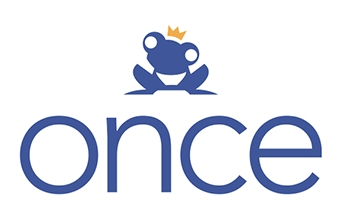 De razendsnel populair-wordende dating app Once.
Maar zoals de naam van de dating app je misschien al doet hinten, gaat het hier wel om kwaliteit.
Toch…
Beter één match in je hand dan tien onder je duimen.
Hoe werkt Once
Ze beloven kwaliteitsmatches…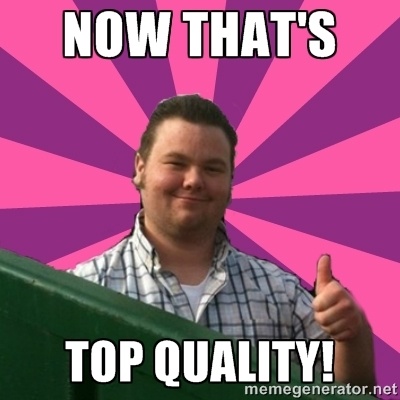 Hoe doen ze dat?
Volgens het achterliggende bedrijf door deels met de hand de matches te selecteren. Ja dat lees je goed, iemand achter een computer matched jullie.
Hierdoor schotelen ze je iedere dag één afgestemde match voor.
Geen willekeurige personen in je lijst dus.
De app is gratis, maar heeft uiteraard betaalde functies.
Functies die je met 'kronen' betaalt.
Wat je hiermee kunt:
Direct een chatbericht sturen naar iemand die nog geen match is
Zelf je match kiezen voor de volgende dag
Met de match-mij-opnieuw-functie kan je een match ontvangen van iemand die op dat moment ook daadwerkelijk online is… Instant Frappuchino iemand?
Pluspunten Once
Gratis prima te gebruiken
Nieuw concept wat voor echte kwaliteit zorgt
Minpunten Once
De app wordt snel populair, maar heeft de top nog niet bereikt
Slechts 1 match per dag. Een andere app van deze lijst dan ook nog maar installeren wat mij betreft
Het Dating-Doctors oordeel
Werkelijke matches: 5
Werkelijke dates: 6
Kwaliteit: 8
Gebruiksvriendelijkheid: 7
Prijs/kwaliteit: 8
The Inner Circle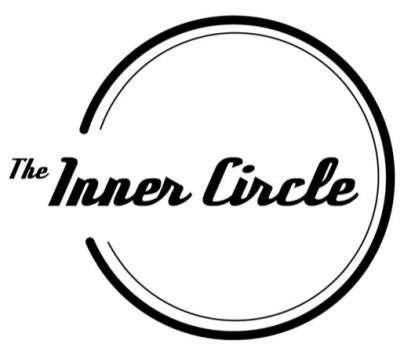 Is de kwaliteit van mensen die je tegenkomt bij alle andere apps toch te laag voor je?
Wil je die ambitieuze, ondernemende, classy persoon vinden?
Dan moet je je bij The Inner Circle aansluiten.
De app is namelijk speciaal ontwikkeld voor de meer succesvolle aanhang.
Wederom is de app dus minder geschikt indien je in een klein dorpje of onder een hunebed woont.
Maar de app werkt prima in de hoofdsteden.
De gemiddelde gebruiker is tussen de 25 en 45 jaar.
"Lijkt me een leuke app," zal je nu denken.
Al is er wel een kleine catch waar je rekening mee moet houden.

Hoe werkt The Inner Circle
Het doel van de app is het volgende:
"Create a close network of like-minded, ambitious singles who all are in a similar stage of life and share a passion for what they do."
Vertaling: Jij dient ook succesvol te zijn, mijn beste.
Of in ieder geval je succesvolle kant bij de toelatingsprocedure te tonen.
Want ja.
Ze checken eerst of je wel echt bij de app past.
Zo niet.
Dan word je zonder pardon geweigerd.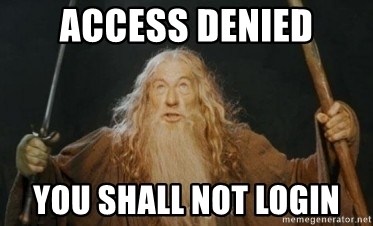 De toelatingsprocedure gaat als volgt:
Je moet een vragenlijst invullen, waarna je op de wachtlijst komt. Nu kan het enkele weken duren voordat je (misschien) wordt toegelaten.
Je kan dit proces versnellen:
Vrienden uitnodigen.
Een code krijgen van een vriend die er al inzit, waarmee je direct toegang krijgt.
Ben je binnen?
Dan kan liken of passen, zoals bij andere apps…
Zodra je een match hebt, kan je beginnen met chatten.
Vlieg je naar een andere stad, dan kun je daar ook The Inner Circle betreden. Zonder nieuwe toelatingsprocedure.
Pluspunten The Inner Circle
Je krijgt enkel HOGE kwaliteit te zien
Het bedrijf organiseert exclusieve feestjes in grote steden
Meer vrouwen dan mannen
Minpunten The Inner Circle
Zeer exclusief.
Minder leden dan andere apps
Het kan lang duren voordat je wordt toegelaten
Je moet betalen om je berichten te kunnen lezen (5 dollar per week)
De app is echter maar beschikbaar in aantal steden:

Het Dating-Doctors oordeel
Werkelijke matches: 6
Werkelijke dates: 7
Kwaliteit: 9
Gebruiksvriendelijkheid: 7
Prijs/kwaliteit: 6
Hoe jij elke dating app domineert
Begin hier:
Tinder blijft met ruime marge boven op de berg als nummer 1.
Maar er zijn tegenwoordig een hoop andere die hoog op de berg reiken.
En naast een sterk profiel komen ze neer op één ding.
Het juiste gesprek voeren.
Een gesprek waarvan de ander enthousiast wordt…
…Niet in slaap sukkelt.
Laat me je daarbij helpen
Mijn gratis Whatsapp spiekbriefje
Voorbeeldzinnen die je altijd kunt toepassen bij verschillende situaties.
Of het nu daadwerkelijk op Whatsapp is of op een dating app.
Chatten blijft chatten.
Van je bro,
Daan de Ram
PS. Vergeet je onderstaande gratis download niet. Hiermee geef je je datingleven direct een boost.
Voor nog veel meer tips, bekijk ook eens deze artikelen:
Oh, en vergeet hieronder je gratis download niet ;)