Zie je wel is datingcoaches op youtube vrouwen versieren?
Vraag je je af of ze het advies wat ze geven ook zelf gebruiken?
In dit artikel krijg je enkel advies dat ik zelf nog altijd opvolg.
BEN JE EEN VROUW en op zoek naar een datingcoach speciaal voor vrouwen, dan verwijs ik je door naar datingcoach Mathijs.
Vandaag krijg je dit van datingcoach Daan de Ram:
9 fundamentele tips die ik zelf dagelijks toepas bij het vrouwen versieren
Hoe je in korte tijd een meester wordt in flirten
De geheime truc die iedere datingcoach eigenlijk ZOU moeten vertellen
Hoe je voor eindeloze motivatie bij jezelf kan zorgen, om alles te bereiken
Meer van dit goeds…
Wil je trouwens écht goed worden met Tinder en Whatsapp? Download dan eens mijn Gratis Tinder & Whatsapp Spiekbriefje met 25 geweldige tips om altijd die date te krijgen.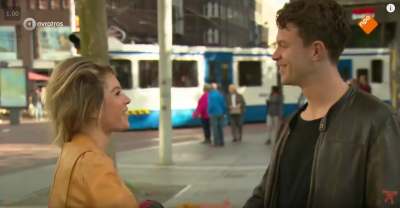 Tip 1: Die eerste tip die elke goede datingcoach ZOU moeten vertellen
Vrijwel het grootste probleem in de vragen die ik in mijn inbox krijg:
"Daan, hoe kan ik mijn droomvrouw ontmoeten?"
Recht voor je neus staat een vrouw verleidelijk te dansen in haar rode jurk en steeds kijkt ze even of jij haar wel ziet…
Je staat te wachten op het perron en vangt een glimp op van een mooie vrouw die in jouw richting kijkt…
Er staat een prachtige vrouw aan het einde van de gang uit te zoeken welke smaak vruchtensap ze wil…
Misschien wel de beste vraag die je maar kan stellen…
Want als je geen vrouwen ontmoet, hoe verwacht je dan ooit om je droomvrouw te krijgen?
Laat me beginnen met het hoogstnodige te geven, open deze artikelen alvast voor later:
Nu is het obstakel met vrouwen ontmoeten vaak:
Angst.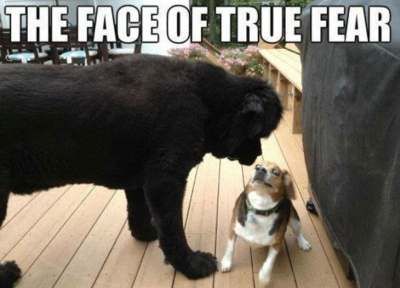 Je hebt angst voor haar reactie wanneer je haar aanspreekt, je hebt angst dat ze je afwijst omdat je niet leuk genoeg bent, je hebt angst dat je niet goed genoeg voor haar bent.
Niets vreemds aan.
Eén van de redenen dat alle Nederlanders en Belgen (en andere landen ook) zich eerst bami-lam drinken, voordat ze op een vrouw afstappen.
'Afstappen'?
Zeg maar gerust waggelen.
Want meer dan een lompe versierpoging is het op dit moment niet meer.
Wanneer je bami-lam bent, heb je namelijk niet echt meer controle over je kunnen.
Grote kans dat ze je nu alsnog afwijst.
Het ergste:
Vervolgens gaan al die mannen klagen dat vrouwen krengen zijn.
*evil laughter*
Hmm, tja…
Geen vreemde uitkomst als je eerst 9 bier deepthroat.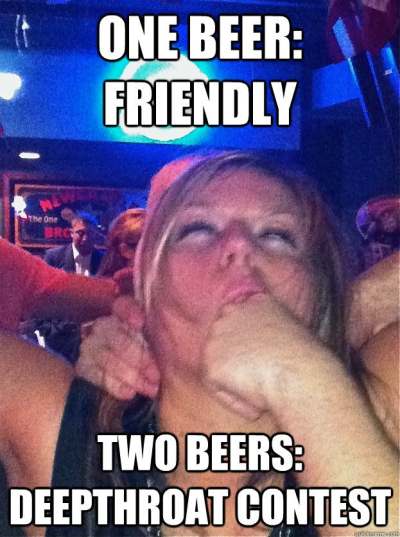 Daarom raad ik aan om tijdens een avond stappen het eerste uur niet te drinken…
…en wél vrouwen aan te spreken.
Na dat eerste uur mag je drinken wat je wil.
Veel zal het niet meer zijn waarschijnlijk, omdat je de alcohol niet meer nodig hebt om de angst te onderdrukken.
Daarnaast wat je leert in je nuchtere staat en dronken staat, onthoud je enkel in deze staat.
State-dependent memory wordt dat genoemd.
Daarom vertelde je moeder vroeger altijd als je iets vergeten was, naar de plek te gaan waar je het voor het laatst nog wist…
…En dan schoot het je altijd weer te binnen.
Als laatste nog een voorbeeld voor je hoe je vrouwen aanspreekt:
Je krijgt in de video hierboven:
Mijn 5 gedetailleerde stappen om altijd en overal vrouwen aan te spreken
De gouden tip bij aanspreekangst
Hoe je het gesprek in zijn tweede versnelling brengt
Videobeelden van hoe ik 2 vrouwen aanspreek en naar de zoen leid
Openingszin nodig?
Ik heb er hier 85 voor je opgeschreven
Tip 2: Waarom Nederlanders en Belgen een datingcoach kunnen gebruiken
Nederlanders en Belgen zijn doelgericht.
En dat kun je zien:
We hebben onze landjes bijzonder goed ingericht en het functioneert als een geoliede machine. Zeker als je wel eens in het buitenland bent geweest…
Kraanwater dat niet te zuipen is…
Ze hun afwas doen met enkel een met bacteriën geïnfecteerde spons…
Erachter komt dat in sommige landen gordijnen in de slaapkamer niet bestaan…
Dan snap je heel goed wat ik bedoel.
Klein minpuntje wel:
Nederlanders en Belgen zijn misschien té doelgericht. We volbrengen de taak…
…And that's it.
We flirten hierdoor weinig. Tenminste, we doen het enkel nog in bepaalde omstandigheden:
En daar houdt het dan wel op.
Opnieuw doelgericht, als de situatie zich ernaar leent.
Echter flirten gaat niet over op de juiste momenten je kansen pakken.
Nee.
Flirten gaat over een sociale levenshouding, waarin je kan spelen met de spanning van de andere sekse.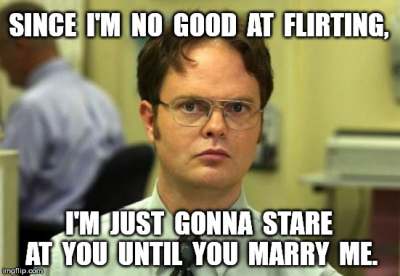 Kijk.
Als je aan de kassa staat, dan is hij enkel bezig met het afrekenen van zijn boodschappen.
"Hallo, pinnen graag, nee geen bonnetje, fijne dag nog"
Als een Belg de trein in stapt, dan wacht hij geduldig tot hij bij zijn bestemming aankomt, of pakt er een boek bij.
Inchecken, instappen, arriveren.
Als een Luxemburger (ik zal die éne die dit leest ook even shine geven) gaat shoppen, dan komt hij enkel voor kleding
Winkel inlopen, uitkiezen, passen en meenemen.
Je hebt verder toch niet veel te doen toch, op dit soort momenten?

Júist in je dagelijks leven is er zeeën van ruimte om te flirten.
Je volgende vriendin kan voor af achter je staan in de rij.
Je volgende vriendin kan naast je staan, op het perron, te wachten op de trein (of gaat naast je zitten IN de trein).
Je volgende vriendin kan ook kleding aan het uitzoeken zijn naast je.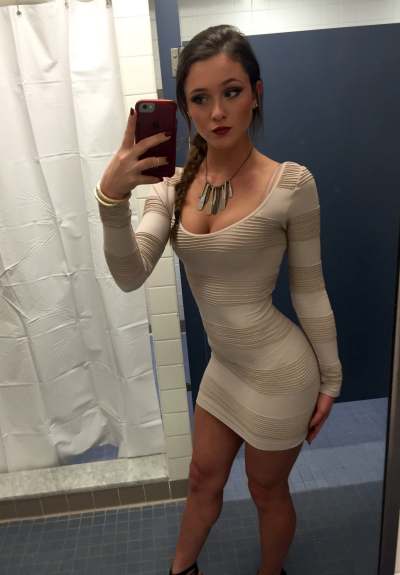 Tip 3: Hoeveel seconden het verschil maakt tussen succes en falen
Mannen stappen op de vrouwen af.
Dit is nu eenmaal zo.
Toch vinden veel mannen dit verstijvend spannend.
Jij ook?
Heb je wel is nagedacht dat het voor vrouwen misschien wel nóg spannender is, omdat er een (naar mijn mening) onterechte gedachte achter hangt.
Hoe dan ook…
Je ziet haar lopen.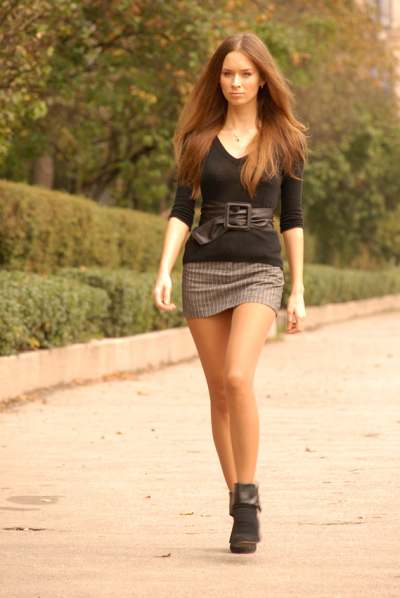 En direct voel je de kriebels in je buik.
Ze loopt in jouw richting.
"Haar wil ik ontmoeten!"
"Ze heeft een fantastische stijl"
Echter, dan komt je mannelijke aard naar boven…
Je gaat het doordenken.
Je gaat de situatie inbeelden en in je hoofd afspelen.
Je laat haar eerst voorbij lopen.
En zo tikken de seconden verder.
1…
2…
3…
In deze seconden ben je alle mogelijkheden en manieren van hoe je haar gaat aanspreken aan het overwegen.
De kriebels in je buik zakken weg, de energie die zij je gaf ebt weg, en de spontaniteit druipt van je weg.
Na 5 seconden loop je 'klaar' haar achterna. Met de perfecte doordachte manier om haar aan te spreken.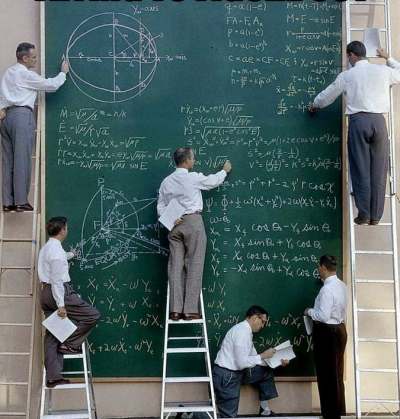 Met iedere stap die je zet herhaal je het compliment in je hoofd.
Daarnaast heb je al bedacht waarover jullie daarna gaan praten, zodat het gesprek vloeiend doorgaat.
Dit kan niet fout gaan.
Je spreekt haar aan.
Je stopt haar en ze luistert naar je perfect gerepeteerde compliment.
Ze kijkt je emotieloos aan, en zegt droog 'dankjewel'.
Daarna loopt ze door.
Helaas.
Verslagen ga je na wat er verkeerd ging, want in je hoofd had je alles perfect uitgedacht toch?
Hier zit het probleem:
Haar aanspreken met een droog-gerepeteerd compliment.
0 spontaniteit. 0 kwetsbaarheid.
(Zo nog meer over deze krachtige kwetsbaarheid bij het vrouwen versieren)
Misschien waren de woorden die je zei wel echt.
Maar de energie, het enthousiasme en de spontaniteit ontbrak.
Het voelde voor haar nep aan.
En aan nepinteresse wil ze geen tijd besteden.
Dus voor de volgende keer.
Als je haar op je af ziet lopen.
Spreek haar direct aan.
En geef je brein geen seconde om een perfect script uit te denken.
Voorkom nog 9 andere fouten die veel mannen maken.
Check de video:
Trouwens…
Aan het einde van dit artikel krijg je een pakket dat vol zit met mijn beste tips en hulpmiddelen.
Daar vertel ik je ook precies wat er voor je inzit.
Echter, wacht niet langer en download het alvast gratis hier.
Dan heb je het voordat je dit artikel uit hebt mijn Transformatiepakket al in je mailbox ontvangen.
En kun je direct aan de slag.
Tip 4: Een simpele truc die elke datingcoach toepast voor eindeloze motivatie
Veel motivational slogans vind ik maar paardenmest:
Just do it!
Live your passion!
Geef de volle 100%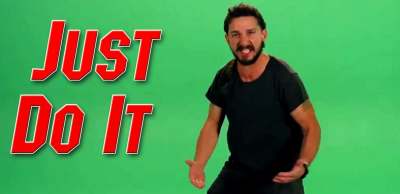 Hoewel ze ergens wel waar zijn, zijn ze eerder demotiverend dan motiverend.
Waarom?
Op YouTube pakken motivational video's soms miljoenen views.
Mensen houden van motivatie.
Motiveer me maar! En daarna ga ik actie nemen!
De meeste mensen willen bijvoorbeeld pas gaan sporten als ze de juiste motivatie hebben gevonden, en wanneer ze de motivatie hebben, dan gaan ze wel actie nemen.
Hmmm.
Logisch.
Maar zo werkt het niet helemaal.
Want als je zo'n motivational video kijkt, terwijl je in je veel te grote kleren op de bank zit, met een rotzooierig huis, en een zak Dorito's naast je…
…dan raak ik wel gemotiveerd.
Echter zodra je "Just do it!" tegen me roept, klik ik liever nog even snel door naar de volgende video over epic dog & cat fails.
En stop ik nog een Dorito in m'n mond.
Hoezo?
Omdat 'motivatie' niet gelijk staat aan 'actie nemen'.
Je gaat juist motivatie krijgen, door in actie te komen.
"Maar dan is het toch wél waar Daan, dan is het toch juist een kwestie van just do it!"
Ja, en nee.
Want al die motivational slogans doen je denken dat je er NU VOLLEDIG voor moet gaan.
En dat is nogal wat als je daar zit in je rotzooi met je Dorito's.
Daarom houd ik de regel aan van 'just do something'.
Toegegeven, dat klinkt stukken minder geil voor in een Nike reclame.
Maar het is oneindig veel meer waar.
Ik zal je 3 voorbeelden geven van mijn afgelopen week, waarbij ik mijn 'just do something' regel toepaste, en daarna brandende motivatie kreeg om meer actie te nemen.
Totaal geen zin om een artikel van 5000 woorden te gaan schrijven. Dus na 20 minuten uitstellen toch begonnen door enkel de eerste alinea te schrijven (en plots had ik de eerste 600 woorden op papier staan).
Ik had vandaag weinig tijd om naar de sportschool te gaan, en ben de afgelopen 7 dagen 5x geweest dus de excuusjes leken legitiem. Maar ik zei tegen mezelf dat 3 oefeningen voldoende zou zijn (en dat werden er toen 5).
Laatst was ik moe in de avond, geen zin in luide clubs. Toen ben ik even een rondje op een feestpleintje in de buurt gaan doen om 2 vrouwen aan te spreken. (Uiteindelijk met 4 vrouwen contact gelegd, echter daardoor morgen wel een date.)
Kijk:
Je hoeft je hele leven niet om te gooien om vrouwen te gaan versieren.
Het geheim?
Het verschil tussen iemand die niets doet en thuisblijft…
En iemand die even 2 vrouwen aanspreekt…
Dat verschil is ONEINDIG GROOT.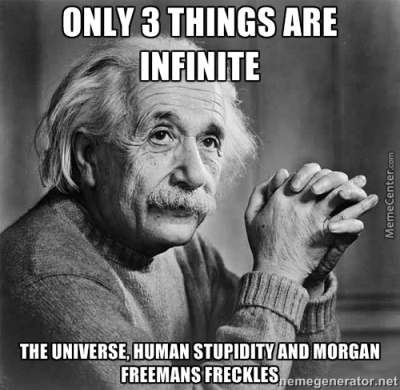 Het maakt het verschil tussen eenzaamheid en een leuke date.
Je hoeft dus geen superman te worden die als een machine dag in dag uit gaat versieren.
Je hoeft slechts IETS aan actie te nemen.
Tip 5: Geheime datingcoach tip voor je gesprekken
 "Hoe krijg ik leukere gesprekken?"
De vraag die ik constant te horen krijg.
Ik begrijp het wel.
Want het is uitermate vervelend als je tegenover die ene leuke vrouw staat, waarvan je een tikkeltje zenuwachtig bent, waardoor je hoofd blanco wordt.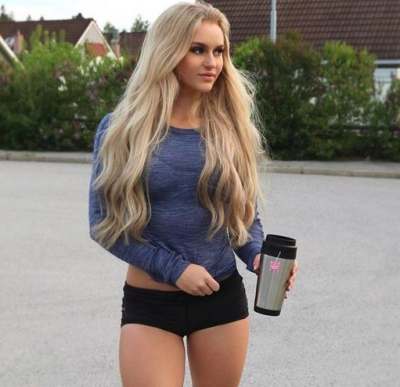 *Je begint zenuwachtig om je heen te kijken.*
Voordat je doorhebt dat je mond zich opent, de lucht door je stembanden wordt geperst en de vibraties voor geluid zorgen, is die saaie stomme vraag al richting haar aan het vliegen.
Een paar seconden later brandt het gesprek af en stort het gesprek richting de put der saaiheid.
Hier mijn geheim om je gesprekken leuker te maken:
Ik heb een tiental flirterige backup-zinnen altijd achter in mijn hoofd.
Die heb ik door en door geleerd, alsof ik een overhoring Engels heb op de middelbare school.
Daarnaast heb ik nog een tiental interessante vragen ergens in mijn hoofd opgeborgen.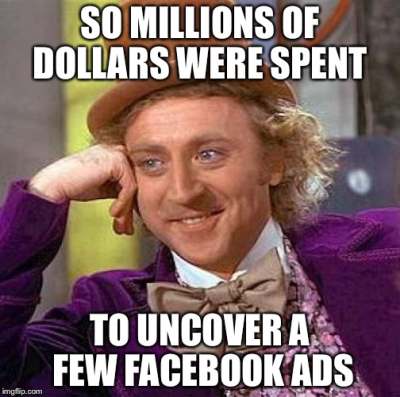 Ook die kan ik op elk moment in het gesprek gooien, als ik merk dat het saai wordt.
Voorbeeld:
"Weet je, je lijkt me wel iemand die vroeger toen ze bij haar ouders woonde… Ja ik zie het aan je af… Een kelder had, waar ze altijd naar toe ging. Hier stond een enorme tafel met een modelbouwtreintjes erop"
Of één of andere verhaal over mijn pinguïn Bennie en zijn driewieler.
Je zal merken…
…Hierna opent het gesprek zich gelijk weer.
Later leer je de diepere principes achter geweldige gesprekken.
Zelf val ik nog maar zelden terug op een zinnetje, hoewel ik gave grappen die ik hoor of zelf maak nog steeds noteer.
Je kan 17 grappige versierzinnen hier gratis downloaden trouwens.
Tip 6: 2 Woordkeuzes die je succes saboteren
Een aanhoudend drama in mijn leven:
Het vinden van geweldige datingcoaches om ons team te versterken.
Recent heb ik nog 2 mannen met veel potentie uit het opleidingstraject moeten halen.
Het zijn simpelweg zoveel details die iemand juist moet doen.
Er komen zoveel details bij kijken voor het worden van een datingcoach. En daar ben je als deelnemer niet eens bewust van als je middenin de trainingen zit die we geven.
Autoriteit. Empathie. Expertise. Ervaring. Energie. Inzicht in de volgende stap voor een deelnemer. En zo nog wel 'n halve bladzijde.
Want één van de dingen waar ik een nazi op ben:
Woordkeuze.
Niet sp3lling.
Woordkeuze.

Welke woorden kies je om jezelf uit te drukken.
De eerste woordfout die ik eruit ram bij mensen:
"Proberen".
We zeggen bij AttractionGym nooit "Probeer haar aan te spreken op de volgende manier…".
Pfff.
Nee.
"Spreek haar aan op de volgende manier…".
Waarom?
Dit leer ik aan coaches:
Iedere keer dat je het woord 'probeer' gebruikt, dan zeg je dat je twijfelt aan de vaardigheden van je deelnemer. En als jij al twijfelt, hoe kan hij er dan vertrouwen in hebben.
Want als een deelnemer juist de aanwijzingen opvolgt… dan is er geen 'proberen', maar enkel doen.
Nog één?
Zodra een coach niet snel stopt met de woorden "tipje" of "beetje" of "stukje", dan vliegt hij heel snel bij ons uit "het deurtje".
Want we gaan nooit een "beetje" versieren, of een "stukje" groei doormaken.
We gaan stevige stappen zetten, en een epische groei doormaken.
Dit is het niveau van detail waarop je soms dingen moet uitleggen om maximale kwaliteit te verzekeren.
En weet je?
Dit is één-op-één hetzelfde tijdens vrouwen versieren.
Dan ga je ook niet 'proberen' om haar te stoppen, 'proberen' haar een compliment te geven, 'proberen' haar te versieren.
Of een beetje haar dag te maken, een tikkeltje fun met haar te zijn, of ietsjes fysiek te worden als ze helemaal over je heen hangt.
Al zijn er momenten wanneer je verkleinwoorden uitstekend kunt toepassen, doe je het op cruciale punten met ALLES wat je hebt.
Wanneer je haar aanspreekt, ga je er de volle 1000% voor.
Wanneer je de leiding pakt, is er geen proberen aan.
Wanneer je fysiek wordt, doe je dat heilig overtuigd.
Want wanneer je halfbakken brood uit de oven haalt, zakt deze weer in als een slappe taart.
Hetzelfde met je halve versierpoging.
Die stort dan ook in elkaar.
Tip 7: Mijn fundament bij vrouwen versieren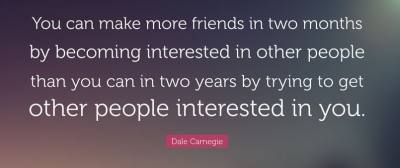 Dit principe van 'geven' is het fundament waarop ik iedere techniek en versierzin baseer.
Het zorgt ervoor dat je niet een manipulatieve versierrobot wordt, maar een charismatisch mens.
Dus denk letterlijk:
"Wat kan ik de ander GEVEN om zijn of haar dag te maken."
Een vet compiliment
Je volledige aandacht
Een leuke annekdote
Een interessante vraag
Misschien niet meer dan je tijd
Pro-tip: Tijd is ook gelijk één van de sterkste signalen die een vrouw kan geven dat ze geïnteresserd is. Anders had ze echt wel één van de duizenden excuusjes gebruikt om bij je weg te komen.
Dan heb je nog een hele simpele manier voor je.
Het kost je nul moeite maar heeft geeft zoveel interesse aan de ander.
Want ga eens na.
Hoeveel personen die je ontmoet moeten niet voor een tweede keer je naam vragen?
Precies.
Wat als jij nu die ene bent, die met één keer de naam horen het onthoudt?
Tip 8: Waardoor je online dating langzamer van de grond komt dan de Sagrada Familia
Online dating gaat snel.
Links, rechts, rechts, match, links, links.
Binnen een seconde heb je een indruk van iemand.
Niet alleen op de foto.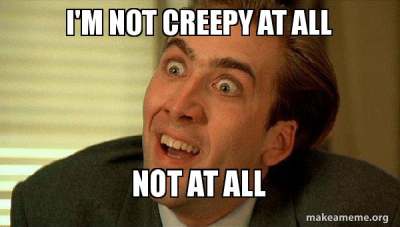 Maar ook met je chatgesprek.
Is je openingszin al niet interessant genoeg, dan is de 'verwijdermatch' knop maar één druk verwijdert.
Trouwens, voor een openingszin met een responsrate van 90%, wil je gebruikmaken van een clickbait openingszin. Een voorbeeld hiervan kun je hieronder gratis krijgen:
De Messi Versiertruc
Hier zit het 'm in.
De Sagrada Familia is gebaseerd op een aantal bouwkundig feiten.
Wiskundige principes die exact zijn bepaald.
Kortom: met een extreem logische benadering.
Door deze aanpak kun je enorme gebouwen uit de grond stampen die blijven staan.
Een vrouw versieren, doe je echter niet door je gesprekken op een hogere logische wiskunde te laten rusten.
Wanneer je haar probeert te versieren aan de hand van een Excel sheet, dan bore je haar out of her mind
Of je haar nu in het echt versiert, of online over de chat…
…Houd je logica achterwegen.
Ik geef je een voorbeeld: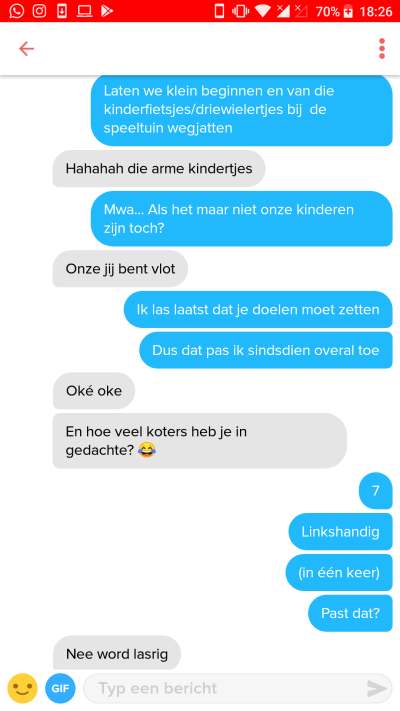 Het begin van het gesprek gaat over fietsen stelen (als reactie op haar profiel)
Daarna pak ik iets logisch, dat ik las in een boek (doelen stellen), en trek dat compleet uit zijn verband.
Daarnaast overdrijf ik het flink.
Wat je ziet:
Het ontbreekt 100% aan logica
Hogere wiskunde? Nope
Versier ik haar? Zeker weten
Tip 9: Vergeet niet waarom je haar aansprak
Leuk vrouwen versieren.
Maar vergeet niet waarom je het ook alweer doet.
Wil je een vriendin? Een scharrel? Twee scharrels?
Misschien wil je gewoon meer sociale vrijheid.
Allemaal prima.
Maar vergeet niet waarom je haar aanspreekt.
Dit merk ik op bij veel mannen op onze trainingen.
Ze zetten te laag in.
Stel je wil haar uiteindelijk als vriendin…
…Dan wil je met elke vrouw die je probeert te versieren, tijdens de interactie naar dat doel werken.
En niet zoals veel van de deelnemers na een paar minuten weglopen met een telefoonnummer en een dikke grijns.
Terwijl ze alle tijd had om op dat moment een koffie met je te doen, stond te popelen om het gesprek met je voort te zetten, of nog even een rondje door het park mee te lopen en verder te kletsen.
Precies.
Ga altijd voor het maximaal haalbare.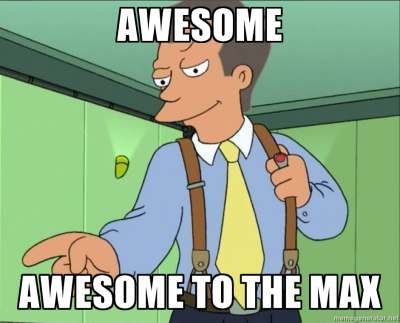 Haar direct mee naar huis nemen.
Klinkt misschien boers, maar het is de beste manier om je doel te bereiken.
Is deze uitkomst niet mogelijk…
…Kijk of ze tijd heeft om een koffietje te doen.
Duurt dat net te lang…
…Ga even met haar op een bankje zitten, of loop samen een rondje.
En loop DAN pas weg met haar nummer in je telefoon en een grijns op je mond.
Schat jezelf niet te laag in, je kan veel meer dan je denkt.
Zo had ik laatst iemand op de weekend versierbootcamp van 55 die nog nooit een vrouw overdag had aangesproken.
Aan het einde van de bootcamp nam hij een vrouw van 30 overdag mee naar huis.
Dit was pas het tipje van de sluier
9 tips die ik dagelijks zelf toepas.
Maar ik heb meer voor je.
Een gratis pakket volgestopt met mijn beste tips en hulpmiddelen om in elke situatie vrouwen te kunnen versieren.
Overdag.
's Nachts.
Online.
Met hulp bij aanspreken, gesprekstechnieken voor flirterige interacties, en voorbeeldzinnen die je altijd in je chats kunt gebruiken.
Krijg het gratis Transformatiepakket hieronder gratis met één druk op de knop.
Je bro en datingcoach,
Daan de Ram
Voor nog veel meer tips, bekijk ook eens deze artikelen:
Oh, en vergeet hieronder je gratis download niet ;)