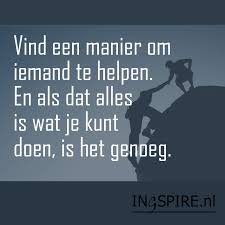 Een datingcoach of versiercoach in huren, waarom zou je dat als man doen? Dit gaat namelijk over mannen die nadenken over het inhuren van een datingcoach.
Wil je trouwens écht goed worden met Tinder en Whatsapp? Download dan eens mijn Gratis Tinder & Whatsapp Spiekbriefje met 25 geweldige tips om altijd die date te krijgen.
'Want ik hoor toch vaak bij mannen: 'Datingcoaching? Coaching nemen in vrouwen versieren ?  
Dat heb ik toch niet nodig man…veels te duur ook''
Dit soort uitspraken worden vaak gedaan door mannen die beter willen worden met vrouwen. Vrouwen zie ik namelijk nog veel eerder datingcoaches in dienst nemen. In eerste instantie klinkt het voor mannen als een terechte uitspraak, maar het grotendeel van deze heren loopt een jaar later nog steeds te klagen over hun resultaten. Of is zelfs al gestopt met het aanspreken van vrouwen.
Vind jij dit herkenbaar? Ik heb namelijk een aantal vragen voor je. Wees eerlijk en beantwoord ze alle vier voor jezelf.
Heb jij net zoveel seks als dat je wilt hebben?
Ben je tevreden met je liefdesleven?
Heb je het gevoel dat je een aantrekkelijke en zelfverzekerde man bent?
Weet jij in iedere situatie wat jij moet zeggen?
Oké, eerlijk is eerlijk. Er is (bijna) niemand op deze wereld diie altijd weet wat hij of zij moet zeggen. Zelfs met de beste datingcoach of versiercoach ter wereld zal je altijd nog wat verbeterpunten hebben.
Toch zegt het wel wat als je meer dan 1 vraag met ''nee'' hebt beantwoord. Je vind jezelf dan niet goed genoeg met vrouwen. Het is dan eigenlijk ook niet terecht om te zeggen dat je geen datingcoach nodig hebt.
Waarom een datingcoach jou succesvol
met vrouwen kan laten worden
Hij stuurt je aan
Allereerst zorgt hij ervoor dat jij actie onderneemt. Mocht je niet zomaar vrouwen aan durven spreken, dan heeft hij genoeg manieren om ervoor te zorgen dat het toch zult gaan doen.
Daarnaast blijft hij je aansturen om actie te ondernemen, zodat je wel gewend raakt aan het consistent aanpakken van dingen in je leven zoals een echte man dat doet.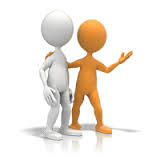 Hij weet wat je moet doen
Dit is ook geen onbelangrijke: een goede datingcoach of versiercoach vertelt je precies wat je moet doen.
Hoe spreek je een vrouw aan? Wat zeg je? Hoe reageer je als ze een negatieve reactie geeft? Wat voor houding neem je aan?
Een datingcoach of versiercoach kan het je precies uitleggen. Hij weet alles van het versieren en aantrekken van vrouwen
Dit kun je natuurlijk ook leren van een blog of video, maar het voordeel is hier dat de datingcoach of versiercoach achter je staat en dus instaat is om je direct feedback te geven.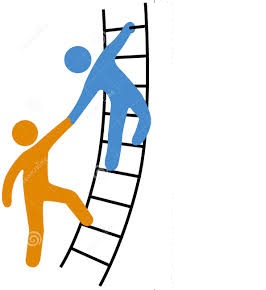 Motivatie
Een datingcoach of versiercoach motiveert je, ook als je er even geen zin meer in hebt. Bovendien heb je ervoor betaald, wat ook motivatie is om er wat mee te gaan doen.
Tevens is het een stok achter de deur. Als je een coachingsessie hebt staan, dan moet je wel.
Een goede vriend of wing kan je natuurlijk ook motiveren, maar daarbij heb je kans dat hij er mee stopt. Als dat zo is, heb je natuurlijk kans dat jij ook minder zal gaan versieren.
Een datingcoach zal zolang het traject loopt voor je klaarstaan en altijd bereid zijn om je te helpen en motiveren. Een beter maatje kun je toch niet hebben?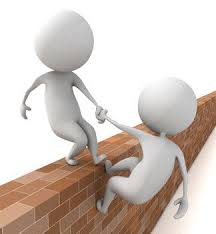 Hij is afgestemd op wat jij wilt
Je kunt vast wel een aantal wings of vrienden vinden die met jou mee op vrouwenjacht willen. Toch is er kans dat zij alleen seks willen en jij liever een relatie.
Of het kan zo zijn dat jij aan het daten bent en zij nog steeds in de kroeg hangen.
Een goede coach houd rekening met jouw wensen. Daar betaal jij hem immers ook voor.
Als jij wat meer wilt weten op het gebied van daten, dan zal hij jou dat uitleggen.
Hij kan je jaren van ploeteren besparen
Natuurlijk is het zo dat je van fouten leert en je ze ook moet gaan maken. Toch is het zonde als je 28 keer dezelfde fout maakt omdat je het gewoon niet doorhebt.
Stel je voor, je spreekt dames aan met een bepaalde openingszin en lacht daar niet bij. 9 van de 10 vrouwen reageren negatief en de rest praat even met je uit beleefdheid.
Je denkt na 40 vrouwen dat het aan je openingszin ligt, terwijl het eigenlijk komt omdat je te serieus kijkt. Je bedenkt een andere openingszin die misschien net wat betere reacties uitlokt, maar je interacties blijven heel matig. Je gaat misschien denken dat het dan aan je uiterlijk ligt.
Een dating coach of versier coach zou zoiets snel herkennen en je vertellen dat je moet lachen als je een vrouw aanspreekt. Het zijn soms de simpelste dingen, die je juist daarom over het hoofd ziet.
Als je geen dating- of versiercoach hebt loop je dus het risico steeds dezelfde fouten te maken en, misschien nog wel erger, steeds jezelf probeert te verbeteren met verkeerde dingen.
Excuusjes om geen datingcoaching te nemen
''Het lukt mij wel zonder datingcoaching''
Natuurlijk zijn er veel mannen die het voor elkaar krijgen om vrouwen in bed te krijgen zonder coaching. Al zijn deze successen vaak heel inconsistent.
Ook behalen ze vaak maar resultaten op een bepaald vlak. Ze krijgen het bijvoorbeeld voor elkaar om zich over hun angst om vrouwen aan te spreken heen te krijgen, maar weten niet hoe ze zich op een date moeten gedragen. Of andersom. Ze hebben wel succesvolle Tinderdates, maar in de kroeg bakken ze er niks van.
Een goede datingcoach of versiercoach gaat dieper en leert je vaak algemene skills waarmee je jezelf overal kunt redden. Hij maakt geen aanspreek-machine van je, maar een ware versierder.
Het is natuurlijk mooi als jij dit zelf in je eentje kunt, maar niet iedereen heeft de vaardigheden (en motivatie) om het zichzelf aan te leren.
Als jij dat niet hebt, wees niet getreurd. Een datingcoach of versiercoach kan jou daar prima bij helpen.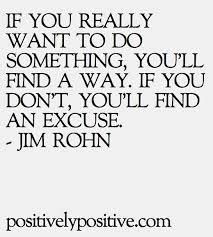 ''Ik kijk liever video's' dan een datingcoach in de hand te nemen'
Veel mannen denken dat ze geen datingcoaching in vrouwen versieren nodig hebben omdat ze al veel pick-up boeken hebben  gelezen. Als je boeken leest weet je misschien niet hoe het er in de praktijk aan toe gaat, maar ook daar hebben die mannen een oplossing voor: Pick-up video's met zogeheten infield-materiaal.
In deze video's kunnen ze het hun helden live zien voordoen. Perfect dus om het te leren. Denken ze.
Wat ze niet weten is dat veel van deze video's nep of in ieder geval verdraait zijn. Een of andere pick-up guru laat zichzelf filmen terwijl hij vrouwen aanspreekt. Hij word 37 keer afgewezen, maar bij de 38ste vrouw krijgt hij een leuke reactie. Hij weet haar zelfs te zoenen.
Het is geen verassing dat alleen dat stukje in de video word verwerkt. Het feit dat ze kort na de zoen weer wegloopt word ook niet in de uiteindelijke video gemonteerd.
Natuurlijk zijn er ook video's van datingcoaches die wel bovengemiddeld goed zijn met vrouwen, maar dat betekent helaas nog niet dat het bekijken van hun materiaal jou meteen een meesterversierder maakt.
Mocht je gemotiveerd zijn en meteen alle materie in de praktijk brengen dan ben je goed bezig, maar krijg je geen feedback als je het fout doet. Veel mannen maken fouten die ze zelf niet eens (of pas maanden later) doorhebben.
Al met al zijn die pickup video's een leuke motivatie, maar je leert lang niet alles.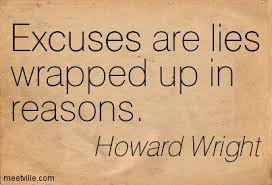 "Datingcoaches zijn 'Te duur' "
Er zijn mensen die datingcoaching te duur vinden. Dat kan. Je moet natuurlijk wel het budget ervoor hebben.
Een lening afsluiten om een coachingstraject in vrouwen versieren te volgen is geen verstandige keuze (alhoewel ik iemand ken die het gedaan heeft…hij is er alleen maar beter van geworden)
Vraag jezelf eens af. Hoeveel geld besteed jij aan Junk-food? Sigaretten? Drank?
Kun je dat geld niet beter besteden om in jezelf te investeren? Je wordt er vaak alleen maar beter van. Bovendien is het een stuk gezonder.
''Veel datingcoaches willen alleen maar geld''
Veel mannen klagen over het feit dat datingcoaches of versiercoaches maar een stel geldwolven zijn. In het speciaal zijn er een aantal datingcoaches die vroeger zo opgaven dat ze van het werk hielden. Echter nu verkopen ze alleen nog maar producten. Veelal omdat echt coachen van mensen heel veel werk inhoudt en je veel meer kan verdienen aan producten.
Dat komt dan weer  omdat veel mensen helemaal niet willen veranderen en de confrontatie met iemand zoals een echte datingcoach liever vermijden. Liever kopen ze daarom een pickup product. Ze kijken het eens een keer, ze lezen het eens een keer, en dan zeggen ze tegen zichzelf. "Goh, er gebeurt niks, blijkbaar werkt het niet." En ondertussen hebben ze zichzelf wel tevreden gesteld want – ze hebben er wat aan gedaan….en het lukte niet…. En daarbij vragen ze niet eens hun geld terug, omdat ze zelf ook wel weten dat niks doen bij geen enkel pickup product goed werkt. Al die producten gaan ervan uit dat je op straat gaat staan, naar clubs toegaat, een sociale kring of eigen leven gaat opbouwen, en in ieder geval iets gaat doen. Enfin dat daargelaten kunnen pickup producten natuurlijk best werken om je op leuke ideeën te brengen.
Natuurlijk willen alle datingcoaches eraan verdienen. Het is hun werk. Je betaalt je bakker toch ook voor het brood? Of de winkelier voor je dure schoenen? Waarom mag iemand die jou aan je droomvrouw helpt er dan geen geld voor vragen?
Er zijn natuurlijk een aantal zelfbenoemde coaches bij die proberen snel wat geld te verdienen. Zorg er daarom voor dat je een coach vind met een ''niet goed, geld terug'' garantie. Vermijdt de dating – of versiercoaches die alleen in producten handelen. Ze zijn inderdaad alleen op je geld uit. Op het moment dat ze ook echt aan datingcoaching doen, daar zie je aan dat ze echt begaan zijn met mensen. Want datingcoaching in Nederland is zo'n nichemarkt. Veel mensen kunnen het echt goed gebruiken, alleen zo weinig mensen durven het aan om echt een datingcoach in de hand te nemen. Iemand die echt coacht is ook echt zolang bezig met je. In die tijd kan hij ook makkelijk weer werken aan een nieuw product. Als je echt mensen coacht, kies je er eigenlijk voor om arm te blijven. En dat is meestal omdat je echt mensen wil helpen.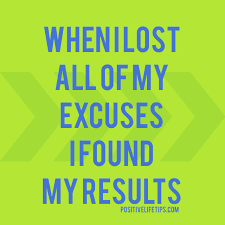 ''Vrouwen zijn ook weer niet zo belangrijk''
Er zijn mannen die niet zoveel moeite willen doen om goed te worden met vrouwen. Ze vinden het namelijk geen prioriteit hebben. Dat is een heel begrijpelijke keuze, aangezien alleen vrouwen neuken ook niet alles is.
Toch valt het vaak op dat diezelfde mannen soms wel vooraan staan als er een nieuw (liefst GRATIS) pick-up E-book wordt uitgedeeld.
Ook balen ze ervan dat hun vriend/collega/neef veel meer seks heeft als zij. Met mooiere vrouwen.
Natuurlijk is seks niet alles, maar het telt voor heel veel mannen wel degelijk mee. Ook kan een slecht liefdesleven bijdragen aan problemen op andere vlakken, zoals je financiën of zelfs je nachtrust.
Serieus, als je diep van binnen gefrustreerd bent vanwege het feit dat je geen vrouwen in je leven hebt, dan kan je daar op je werk ook last van hebben. Of meer gaan uitgeven aan bijvoorbeeld drank of porno omdat je toch ergens je ''plezier'' wilt hebben.
Het is dus helemaal niet zo gek om eens wat tijd te steken in het beter worden met vrouwen.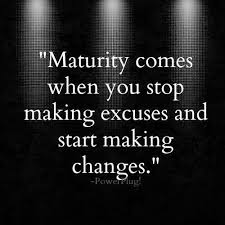 Wat voor datingcoach ik je aanraad
Het zou een beetje voor de hand liggen als ik je een datingcoach zou aanraden die bij je past. Daarbij is er wel een moeilijke factor. Datingcoaches zijn bijna zonder uitzondering vreemde figuren. Neem dat maar aan van iemand die zelf een datingcoach is en aardig wat datingcoaches kent. Dat hoeft verder geen probleem te zijn, want mede daarom zijn zoveel datingcoaches zo goed in vrouwen versieren.
De theorie die daarover heb is als volgt. Op 1 of andere manier zijn meestal alle datingcoaches slecht met vrouwen versieren geweest. Er zijn er een paar die van nature al goed waren, die moet je in principe mijden als de pest. Of je moet zelf al goed en of heel aantrekkelijk zijn. Een paar namen van dat soort datingcoaches: Zan Perrion en Brent Smith. Je kan wel vrouwelijke datingcoaches nemen, alleen mijn advies is dat ze altijd minimaal ondersteunt moeten worden door mannelijke datingcoaches. Hetzelfde geldt eigenlijk voor alle vrouwelijke coaches, behalve als die weer ondersteunt worden door mannelijke coaches. Een eenzame vrouwelijke coach zonder team met mannen erin. Mijden als de pest.
Dit soort datingcoaches begrijpt namelijk bijna niets van veel voorkomende problemen bij mensen die datingcoaching nemen. Veel van de mensen die datingcoaching nemen zijn namelijk altijd slecht met vrouwen versieren geweest.
Dat de andere datingcoaches allemaal slecht met vrouwen versieren zijn geweest heeft verschillende oorzaken. Vaak dezelfde oorzaken als jij die dit nu leest. Al die datingcoaches hebben vaak of een trauma opgelopen (zijn bijvoorbeeld enorm gepest vroeger),  of ze hebben een bepaalde psychische stoornis (zoals borderline, manisch depressief, asperger, nps, autistisch, ADHD, ADD, PDD-NOS).
Daardoor voelen of voelden (afhankelijk van welk stadium ze zich bevinden) ze zich niet goed over zichzelf. Ze zoeken of zochten daarom naar externe erkenning en waardering. Nou wat betere erkenning en waardering als heel veel vrouwen die met jou naar bed willen? Je zit meestal ook niet te denken, hoe kut je over jezelf voelt als je een vrouw aan het neuken bent.
Daarom zie je vaak dat heel veel datingcoaches geen bestendige relaties hebben. Ze zoeken weer naar de volgende verovering om dat GAPENDE GAT in zichzelf te vullen. Eigenlijk dus willen ze met heel veel gaatjes een gat vullen. Hmm, zou dat werken….? En daardoor gaan ze met heel vrouwen naar bed, en dan levert dan weer voor hen vaak een patroon op van: "Hee, dit werkt, dit zou ik ook andere mannen kunnen leren." Vaak ook vragen andere mannen dat aan hem. Zo, ben ik bijvoorbeeld begonnen. Hup, er ontstaat een nieuwe datingcoach. Wil niet zeggen dat hij iets aan zichzelf heeft gedaan. Wil niet zeggen dat zo iemand ook echt kan coachen. Ik kan zelf zeggen dat ik toen ik psychotherapie ben gaan studeren er ook achter kwam dat het bij mij zo werkte. Je krijgt dan namelijk zelf ook therapie omdat er anders iets als tegenoverdracht in je coaching sluipt. Waarom moest ik zo nodig 4 vrouwen per dag neuken? Tuurlijk is het best gaaf (high five!) als het kan, maar eigenlijk is het ook heel vreemd.
En nu herken ik hetzelfde patroon ook bij veel andere dating – en versiercoaches, al is de oorzaak die ten grondslag ligt aan het gedrag (veel vrouwen neuken) natuurlijk voor iedere datingcoach anders.
Daarom heb ik een paar criteria die je moet hanteren bij het vinden van een datingcoach of versiercoach.
Kan de datingcoach zelf ook vrouwen versieren?
Dit lijkt vanzelfsprekend, maar is helaas niet zo. Je moet een datingcoach hebben die het zelf ook kan en die het vroeger niet kon. Wel hoef je hier niet te ver in te gaan. Er zijn namelijk datingcoaches die pronken met hun successen, al betekent dat nog niet dat hij jou goed zal kunnen helpen.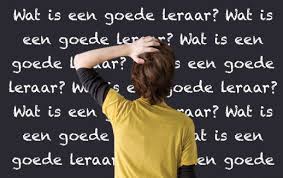 Een goede datingcoach denkt namelijk niet aan zichzelf, maar aan JOU. Want JIJ moet de vrouwen versieren, niet hij. Dat hij nog steeds 10 vriendinnen heeft en allerlei seksuele avonturen heeft is nou niet echt iets wat bij datingcoaching van jou als persoon van pas komt. Liever heb je iemand die al die avonturen al gehad heeft alleen nu in wat rustiger vaarwater zit. Dan heb je als klant van die datingcoach en de ervaring en je hebt iemand die genoeg tijd aan je besteedt.
Heeft hij al lang ervaring?
Datingcoaches die net beginnen hebben vaak nog niet zoveel ervaring. Niet met coachen in vrouwen versieren en ook niet met vrouwen. Het is daarom beter om een wat meer ervaren datingcoach te zoeken.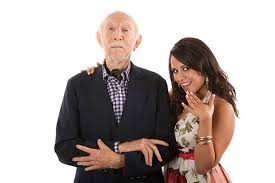 Hij heeft al vele mannen gecoached en is tegen vele problemen aangelopen. Ook datingcoaches maken fouten en leren daarvan, dus zorg ervoor dat jij een datingcoach of versiercoach 3.0 neemt in plaats van de bèta-versie. Kijk daarbij wel of hij of zij een beetje van jouw leeftijd is.
Een datingcoach die alleen maar daygame doet is leuk, maar leert je niet hoe je moet daten. Of hoe jij jezelf het beste aankunt kleden. Datingcoaches of versierbedrijven met een speciaal traject voor vrouwen versieren leren voor  kunnen jou met meerdere dingen helpen.
Of het nou gaat om nightgame, lichamelijke verzorging of sekstechnieken, ze hebben overal verstand van of kunnen je in ieder geval doorverwijzen.
Is er een ''geld terug garantie''?
Een oplichter zou nooit een ''geld terug garantie hanteren, want dan zou hij geen inkomsten hebben. Ook is het ideaal voor als een datingcoach jou eigenlijk niet helemaal blijkt te liggen.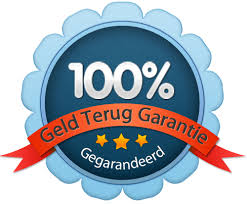 Extra Tip: Zorg ervoor dat je niet van datingcoach naar versiercoach naar flirtcoach blijft springen
Er zijn mannen veel datingcoaching nemen, maar nauwelijks beter worden. Een van de oorzaken is meestal dat deze mannen van de ene datingcoach naar de andere springen. Ze worden zo steeds met verschillende methodes geconfronteerd.
Ook al zijn beidde methodes goed, het werkt meestal niet als je ze combineert. Als dat al wel kan, betekent het nog dat je ze alle twee nog maar half (of nog niet eens) beheerst.
Dus mocht je perse twee methodes willen combineren, zorg ervoor dat je er eerst eentje met succes weet uit te voeren en begin daarna pas met de andere.
Het constant switchen van datingcoach is meestal alleen zonde van je tijd en geld. Wees verstandig en besteed het aan één datingcoach of versierbedrijf.
Conclusie over datingcoaching
Het is voor bijna iedere man die beter wil worden met vrouwen aan te raden om datingcoaching te nemen. Er zijn altijd verbeterpunten en valkuilen waarvoor je moet worden behoed.
Daarom is het verstandig wat geld te sparen en kijken wat het aanbod is. Kies bij voorkeur voor een meer ervaren en veelzijdige datingcoach die toegewijd is aan jouw resultaat en niet het zijne.
Dus waar wacht je nog op? Wil je ECHT beter worden met vrouwen? Wil je echt beginnen met datingcoaches te gaan testen? Onderneem dan NU actie en regel bij ons gratis een proefworkshop (eerste workshop is vrijblijvend)….met jouw datingcoach!
Voor nog veel meer tips, bekijk ook eens deze artikelen:
Oh, en vergeet hieronder je gratis download niet ;)