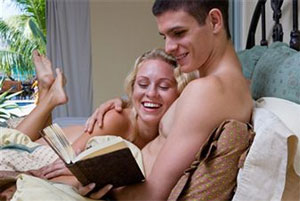 De ultieme lijst met top 10 boeken om te leren vrouwen versieren.
Je krijgt:
Het #1 versierboek om vrouwen te versieren in Nederland
Boeken die je overall een charismatischer persoon maken.
Een nieuwe kijk op dating en relaties, dit voorkomt je een hoop twijfel
Boeken die diep gaan op abstractieniveau en boeken die veel meer gericht zijn op concrete technieken en zinnen.
Veel meer voor iedereen…
Wil je trouwens écht goed worden met Tinder en Whatsapp? Download dan eens mijn Gratis Tinder & Whatsapp Spiekbriefje met 25 geweldige tips om altijd die date te krijgen.
Het zijn niet allemaal pickup Artist boeken die gericht zijn op het versieren en verleiden van leuke vrouwen…
Echter ze hebben er allemaal mee te maken, en ze zijn bijna verplichte kost voor mannen die de pickup community zitten. Je kunt veel over Pickup Artists zeggen, alleen niet dan ze weinig aan zelfontwikkeling gaan doen. Veel mannen gaan zelfs pas boeken lezen, omdat ze van daaruit dan beter vrouwen kunnen versieren.
Kijk.
Investeren in jezelf blijkt voor iemand die deze wereld betreedt al snel de beste investering ever te zijn. En zeg nu zelf wat is nu belangrijker dan jezelf?
Waar kan je dan ook het beste in investeren?
Laten we snel van start gaan met het eerste boek:

The Game (Neil Strauss)
Dit is waarschijnlijk wel het bekendste Pickup Artist boek op het gebied van vrouwen versieren. In dit boek vertelt journalist Neil Strauss over zijn kennismaking met de wereld van de versierkunstenaars (pick-up artista). Hij nam niet alleen een kijkje in deze unieke levensstijl, maar nam zelf ook deel. Hij werd namelijk begeleid door Mystery aka Erik von Markovik, de bekendste verleider ter wereld.
Je volgt zijn gehele transformatie van een onzekere man tot een succesvolle vrouwenversierder. Niet alleen alle leuke dingen, maar ook de donkere kanten van het versierleven worden belicht. Dit alles is zeer fascinerend om te lezen. Ook is het inspirerend, aangezien jij als lezer dit ook moet kunnen leren. Tevens is dit ook het meest bekritiseerde boek in de versierwereld. Veel mensen vinden dat de technieken die Strauss leert achterhaald zijn en dus nauwelijks werken in de praktijk. Desondanks blijft The Game een inspirerend boek voor iedereen die een beetje interesse heeft in versieren en verleiden. Mocht je het nog niet gelezen hebben, dan is het zeker aan te raden om dat een keer te doen.
Neil Strauss, heeft nog meer boeken geschreven. Als zijn schrijfstijl je ligt kun je ook nog The Truth (over relaties) en Emergency (hoe je kan overleven) halen. In beide boeken dompelt Neil Strauss zich weer helemaal onder in voor hem nieuwe wereld en probeert die zichzelf eigen te maken.

How To Win Friends And Influence people (Dale Carnegie)
Ook dit is een oud boek (uitgebracht in 1937), en niet eens een pickup artist boek. Echter dit boek zijn principes worden in elk pickup artist boek over vrouwen versieren toch wel toegepast. In tegenstelling tot The Game wordt deze bestseller nog wel veel geprezen. Dit boek legt je namelijk uit hoe je met mensen moet omgaan. Je leert hoe je gesprekken moet voeren, wat je moet doen om aardig gevonden te worden maar ook hoe je mensen moet overtuigen van jouw mening. Dit alles wordt uitgelegd door middel van leuke anekdotes uit het leven van schrijver Dale Carnegie.
Veel dingen die in dit boek staan zal je misschien als open deur beschouwen, maar als je goed nadenkt wordt je er bewust van dat je waarschijnlijk veel dingen niet in de praktijk toepast. Wist jij bijvoorbeeld dat het gebruiken van iemands naam ervoor zorgt dat diegene jou automatisch een stuk aardiger vind? Of dat je vooral interesse in de ander moet tonen en voornamelijk diegene aan het woord moet laten? Al deze dingen worden je door middel van voorbeelden duidelijk gemaakt. Dit boek is een must-read voor iedereen, ook voor vrouwen. Kijk ik heb The Game of Het Spel van Neil Strauss op plaats 1 gezet, gewoon omdat het boek is waar de meeste mannen toch mee zijn begonnen. Het is dus min of meer een plaats verdiend uit respect voor de zaken die het voor ons allen in de Pickup Artist Community gedaan heeft. Echter het boek van Dale Carnegie komt zonder meer op de eerste plaats wat betreft – NODIG VOOR IEDEREEN – om te lezen. Al was het maar om het simpele feit te leren kennen dat mensen pas naar jou willen luisteren als jij eerst naar hen luistert.

The Way of The Superior Man (David Deida)
Het blijft lastig voor zowel mannen als vrouwen om elkaar te begrijpen. Is het je ooit opgevallen hoeveel grapjes er wel niet zijn over handleidingen om vrouwen te begrijpen? Het zal je misschien verbazen als je hoort dat deze handleiding er echt is, namelijk in de vorm van The Way of The Superior Man. Je leert dat mannen vooral doelgericht zijn en vrouwen meer worden gedreven door emoties. Ook krijg je een verklaring voor het gedrag van vrouwen wat je voorheen als ''onbegrijpelijk beschouwde''.
Dit boek gaat niet alleen in op de verschillen tussen mannen en vrouwen, ook worden er richtlijnen gegeven over hoe jij je als man moet gedragen. Dit alles is op een redelijk spirituele manier geschreven, maar het wordt gelukkig niet té zweverig. Dit boek is een dikke aanrader voor iedere man, maar in het bijzonder voor mannen die een relatie zitten of niet weten wat ze met hun leven aan moeten. Jij, maar ook je vriendin, zal veel profijt van dit boek hebben. Het beste is om vandaag nog te beginnen met lezen. Je zult versteld staan van de vele eye-openers.

The Sperm Wars (Robin Baker)
Als je nog dieper wilt ingaan op de evolutionaire eigenschappen van de vrouw, dan is The Sperm Wars misschien wat voor jou. Dit boek gaat onder andere over vruchtbaarheid en de reden dat een vrouw voor een bepaalde man kiest. Het blijkt dat vrouwen onbewust altijd voor het sterkste zaad kiezen. De kunst is dus om haar te laten denken dat jij de man bent die dat zaad bezit. Ook wordt er een verklaring gegeven voor het feit dat veel vrouwen weleens vreemdgaan. Alhoewel dit boek niet heel erg praktisch is, kun je er zeker een hoop van leren.

The Mystery Method (Erik Von Markovik & Chris Odom)
Ook weer een echt pickup artist boek van de grootste pickup artist aller tijden. Een artiest in de juiste zin van het woords. Echt geen oog voor geld of het echte leven, het gaat bij hem alleen om de kunst van het vrouwen versieren.
Mocht jij na het lezen van The Game nog behoefte hebben aan wat meer praktische versiertips, dan is The Mystery Method misschien wel wat voor jou. In dit boek wordt het model uitgelegd wat Mystery gebruikt om vrouwen in bed te krijgen. Het begint in de discotheek en loopt door tot de slaapkamer. Er wordt zo'n beetje aan alles gedacht, van bemoeizuchtige vriendinnen tot afwijzingen en weerstand in de slaapkamer. Niet alleen leer je wat je moet doen, ook wordt je duidelijk gemaakt wat je vooral niet moet doen.
Zeker een goede aanvulling op The Game. Een klein nadeel is wel dat dit boek veel routines bevat. Of deze echt werken? De meningen zijn hierover verdeeld. Er zijn mensen die beweren dat de Nederlandse vrouw hier te nuchter voor is. Dit maakt het nog grappiger om dit boek eens te lezen. Denk jij dat de vrouwen die jij kent hiervoor zullen vallen?
Als sidenote is er nog dat de auteur Mystery van dit boek manisch depressief is. Zijn leven die bestond uit dure nachtclubs en fijne modellen, bestaat nu een kamertje ergens 3 hoog met zijn gehandicapte broer op bed terwijl hij depressief dingen post op zijn Facebook omdat hij zijn kinderen nauwelijks nog ziet. Het kan verkeren. De man who had it all, tot een eigen TV Show aan toe, is tot een schim geworden van wat hij vroeger was. Een wijze les als jij zelf een gapend gat mocht hebben in je ziel of geest om dan niet te blijven proberen dat gat te vullen met gaatjes vullen.

Geheim van Aantrekkingskracht (Arnoud van Veen & Daan de Ram)
Dit is het #1 boek als je vrouwen wil versieren met behulp van een Nederlands boek
Het is namelijk beter afgestemd op hoe mensen in de omgang zijn in Europa.
Alle andere boeken zijn vaak gericht op de Amerikaanse cultuur.
Daarnaast gaan veel datingcoaches vaak alleen in op technieken en zinnetjes.
OF
Houden ze langdradige verhalen die meer klinken als een preek van een zwevende Zen-monnik.
Dit boek echter, pakt de versiertheorie uit op Nederlandse bodem, en geeft je gelijk ook praktische tips en voorbeelden van verhalen in ieder hoofdstuk. Arnoud van Veen en Daan de Ram zijn hierin een optimale combinatie van diepgang en praktijk.
Daarnaast krijg je aan het einde van het boek een stappenplan om eenvoudig je versiercarrière van de grond te krijgen.
Lees hier meer informatie over het Geheim van Aantrekkingskracht en de bonussen die je erbij krijgt.

Seksgodmethode (Arnoud van Veen)
Als je al die leuke vrouwen begint te daten…
…dan moet je natuurlijk niet na 3 seconden al klaar zijn met je plezier.
Zonde.
Sterker nog.
Wanneer je een vrouw goed weet te bevredigen zal ze keer op keer terug bij je komen.
Doe je haar echter niet bevredigen, dan is het doei doei.
Want dan kan ze het net zo goed (en zelf beter) zelf doen.
Allemaal, zodat het niet blijft bij slechts één avondje… maar bij een scharrel / langetermijnrelatie.
Dat is exact wat je leert in De SeksGod Methode.
Je leert hierin haar lichaam beter kennen, dan zij dat zelf kent.
En hoe je elk plekje van haar lichaam kunt gebruiken om haar opgewonden te maken. (en soppend daar beneden)
Meer informatie over De SeksGod Methode + je Bonussen.

The 6 Pillars of Self-Esteem (Nathaniel Branden)
Zelfvertrouwen. Een ding dat vaak terugkomt in vele versierblogs en boeken. Het zorgt voor zowel meer succes met vrouwen als op het werk. Je vraagt jezelf misschien af: ''Wat is zelfvertrouwen?'' Dit kan Nathaniel Branden je perfect uitleggen. Hij schreef namelijk het boek The 6 Pillars of Self-Esteem. In dit boek legt het precies wat zelfvertrouwen is en uit welke elementen het bestaat. Dit alles wordt ondersteunt door vele praktische voorbeelden.
Niet alleen leer je wat zelfvertrouwen is, maar ook hoe jij het zelf kunt krijgen doormiddel van oefeningen die je makkelijk zelf kunt doen. The 6 Pillars of Self-Esteem is een aanrader voor iedereen en natuurlijk helemaal voor mensen die te weinig zelfvertrouwen hebben.

Models (Mark Manson)
Veel versierboeken schijnen vol te zitten met manipulatieve trucjes. In de praktijk zijn deze trucjes redelijk onschuldig, maar ze kunnen wel verkeerd geïnterpreteerd worden. Een fout die veel mannen maken is denken dat ze zichzelf anders voor moeten doen. Daarom heeft Mark Manson het boek Models geschreven. In dit boek leer je vrouwen aan te trekken door zoveel mogelijk jezelf te zijn. Je leert niet om indruk te maken, maar om sterkere connecties te bouwen. Dit alles ook nog eens op een eerlijke manier. Als je dit advies opvolgt gedraag jij je niet meer als een aantrekkelijke man, maar ben jij een aantrekkelijke man. Een dikke aanrader!

No More MR Nice Guy (Dr Robert A Glover)
Veel mannen zijn te lief. Niet alleen voor vrouwen, maar gewoon in het algemeen, voor iedereen (behalve zichzelf) Dit zorgt ervoor dat er veel misbruik van ze gemaakt wordt. Ook hebben ze minder succes bij de dames. In No More MR Nice Guy bied schrijver Robert A Glover hulp aan mannen met het zogeheten "Nice Guy Syndrome". Hij leert ze voor zichzelf opkomen en de verantwoording te nemen voor hun eigen leven. Dit door te leren om ''nee'' te zeggen en aan jezelf te denken. Ook krijg je tips op het gebied van seks en relaties. Een must voor iedere nice guy!
Bonusboek

Radical Honesty (Blad Blanton)
Als je alle boeken hebt gelezen dan is dit wellicht nog het moeilijkste boek om toe te passen. Kijk veel mensen liegen om een bepaald beeld te bewaren voor de buitenwereld. Alleen dat beeld kost energie, veel mentale energie.
Het meeste zie je dat nog bij mannen die hun eigen seksualiteit gaan ontkennen. Als een vrouw ze ziet kijken naar hun borsten; "Ja, ja je zat te kijken naar mijn borsten.." Gaan ze zich zitten verontschuldigen. Terwijl ze ook hadden kunnen zeggen; "Ja, je hebt ook zulke mooie borsten. Echt een genot om te zien." 
Op het moment dat je liegt ga je op een gegeven moment zelfs geloven in je eigen leugens. Je bent daarmee absoluut niet jezelf meer. En dat kan tot enorme depressieve gevoelens leiden.
Ik zou het boek eens lezen, het is een optie om radicaal eerlijk te worden. En ook al pas je maar een gedeelte toe, dan nog is dat winst voor wie jij bent.
Hoe je het meeste uit deze boeken haalt
Er zijn stiekem nog best veel mannen die ooit een van deze boeken hebben gelezen. Het valt alleen wel op dat ze er vaak nauwelijks wat van opsteken. Hoe dit kan? Het heeft meerdere redenen
Ze kijken even door het boek maar lezen lang niet alles
Ze lezen heel het boek, maar staan niet stil wat er nu echt mee bedoeld wordt
Ze lezen het boek maar nemen de kennis niet mee naar de praktijk
Vooral dat laatste punt komt nogal vaak voor. Een boek wordt gelezen, soms zelfs meerdere keren, maar er wordt geen actie ondernomen. Dat is ook een van de valkuilen waarom veel mannen geen succes hebben met vrouwen (link naar eerdere blog).
Natuurlijk leer je er altijd wel wat van, maar als je niks doet, haal je lang niet alle potentie vanuit een boek (en jezelf, natuurlijk
Daarom heb ik een stappenplan voor je
Kies een boek uit wat bij je past
Bij de meeste boeken hierboven zit een link naar het PDF-bestand zodat je het boek makkelijk kunt doorlezen. Kijk even of de schrijfstijl je bevalt en maak een keuze tussen een van de boeken hierboven. Als je eenmaal een boek hebt gekozen, blijf dan ook bij dat boek totdat je al deze stappen hebt doornomen.
Maak aantekeningen
Als je het echt wilt leren, maak dan aantekeningen. Door dingen op te schrijven onthoud je ze veel beter. Je kunt er ook voor kiezen om het eerst eens helemaal door te lezen en het daarna opnieuw te lezen en dan pas aantekeningen maken.
Lees het hele boek door
Dit spreekt hopelijk voor zich. Alhoewel er boeken bijzitten waarvan niet ieder hoofdstuk even boeiend is.
Bespreek het boek met anderen (optioneel)
Het is altijd goed om de informatie met anderen te delen. Vooral met mensen die het boek ook hebben gelezen, zodat je het er samen over kunt hebben. Wie weet hebben zij het wel anders geïnterpreteerd dan jij.
Breng het in de praktijk
Zorg er nu voor dat jij dat geleerde informatie ook in de praktijk gaat brengen. Begin met vrouwen aan te spreken of pas bepaalde tips toe in je relatie. Doe dit minimaal 10 keer.
Reflecteer
Hoe ging het in de praktijk? Een stuk moeilijker dan je gedacht had? Of juist makkelijker? Lees het boek nog eens terug om te zien of je wat verkeerd deed. Nadat je het weer eens doorgelezen hebt is het tijd om weer de praktijk in te gaan.
Dit waren de 10 beste boeken voor mannen. Heb jij nog wat toe te voegen of heb je een van deze boeken gelezen? Dan mag je dat ons laten weten in de comments.
Voor nog veel meer tips, bekijk ook eens deze artikelen:
Oh, en vergeet hieronder je gratis download niet 😉
Voor nog veel meer tips, bekijk ook eens deze artikelen:
Oh, en vergeet hieronder je gratis download niet ;)