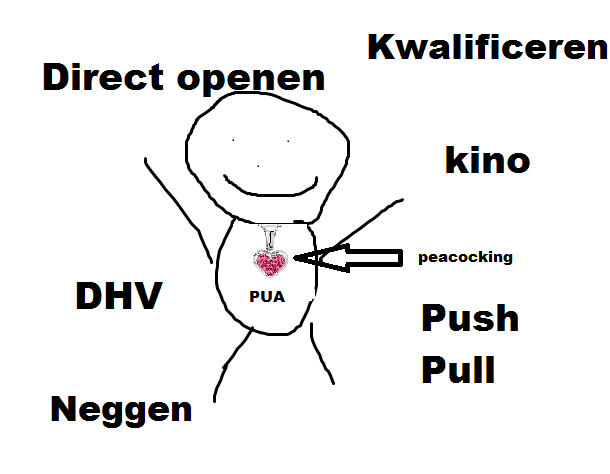 De 4 beste  goede pick-up technieken
(en 3 wat mindere)
Wil je trouwens écht goed worden met Tinder en Whatsapp? Download dan eens mijn Gratis Tinder & Whatsapp Spiekbriefje met 25 geweldige tips om altijd die date te krijgen.
Pick-up technieken. Ze zijn nog altijd populair maar worden tegenwoordig ook vaak in twijfel gebracht. Werken ze nou wel of niet? Maakt het uit in welk land je ze gebruikt?
Daarom zullen we in deze blogpost vertellen welke technieken we aanraden en welke we juist afraden.
We beginnen met de technieken die we wel aanraden. Als je deze goed uitvoert, zijn ze bijna altijd succesvol.
Pickup Techniek 1: DHV
(Demonstration of Higher Value)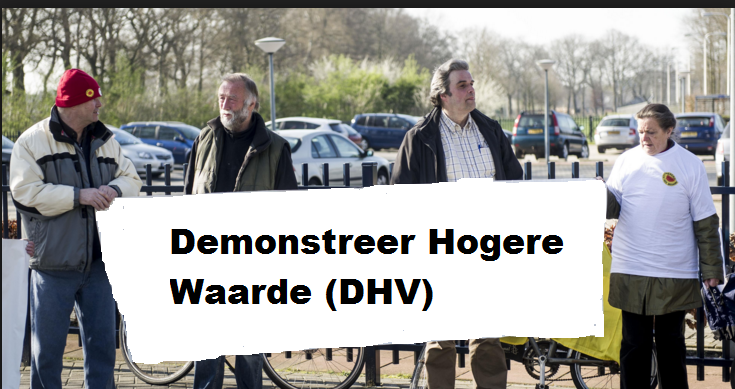 Met zogeheten DHV's laat je aan haar zien dat je van hoge waarde bent. Mannen die veel ''waarde'' bevatten zijn altijd aantrekkelijker voor vrouwen.
Je kunt bijvoorbeeld in je verhalen subtiel laten merken dat je veel geld hebt en succesvol bent.
Probeer dit niet te verwarren met opscheppen. Als jij meteen al begint over je Ferrari of sportprestaties dan vinden vrouwen dat vaak patserig. Ze denken dan dat je dit alleen doet om je gebrek aan zelfvertrouwen te verbloemen. Mensen geloven hun eigen conclusies veel eerder dan die van anderen. Met andere woorden, mensen moeten zelf tot de conclusie komen dat jij van hogere waarde bent.
Het is de kunst om dit subtiel te doen.  Je kunt bijvoorbeeld een vriend of wingmen laten vertellen dat jij succesvol bent. Zolang hij het maar niet te ongeloofwaardig maakt.
Een andere goed voorbeeld van DHV's zijn foto's op je Facebook-pagina. Foto's met andere vrouwen of foto's van reizen. Het beste is als je er niet mee te koop loopt, maar dat ze die foto's toevallig tegenkomt.
Ook met foto's kun je de mist in gaan. Sportschool selfies of foto's met je auto zijn ook af te raden. Dit lijkt weer alsof je indruk probeert te maken.
Er zijn overigens nog meer manieren om te laten merken dat jij van hoge waarde bent. Bijvoorbeeld door goed gekleed te zijn. Je straalt zo succes en ''rijkdom'' uit. De kleding moet wel een beetje bij je passen natuurlijk.
Hetzelfde geldt voor veel mensen kennen in de kroeg. Als iedereen jou kent of aanspreekt, wordt zij ook benieuwd wie jij bent.
Mensen met hogere waarde hebben ook een bepaald frame. Een frame van ik heb een bepaald doel en ik laat me daar niet van afleiden. Vrouwen hebben daar wel onbewust of bewust een handje in. Ze kijk of jij als man van hogere waarde bent, door middel van een shittest.
Een shittest is heel goed, ze is je in ieder geval aan het testen. Met andere woorden ze bekijkt of je voor haar een juiste partner kan zijn. Dat doet ze niet bij iemand waarvan ze denkt dat hij voor niet aantrekkelijk is. Het goed doorkomen van shittest kan er dus voor zorgen dat je aantrekkingskracht voor haar omhoog gaat. Bijvoorbeeld een veel voorkomende shittest voor de beginnende pickup artist of versierkunstenaar.
"Je bent een player?" of "Met hoeveel vrouwen heb je dit al gedaan?"
Een vrouw verwacht nu iets van een ontkenning of in ieder geval dat jij je aan haar gaat kwalificeren. Straks meer over kwalificeren in ieder geval. Want dat is ook zeker een werkende pua techniek.
Het antwoord op een shittest kan altijd zijn dat je het overdrijft. Voorbeeldje:
"Ja, weet je ik heb al 33.403 vrouwen gehad. Alleen jij bent speciaal hoor, echt….!" 
Conclusie: Hoe meer SUGGESTIEVE DVH's hoe beter. Zorg alleen dat je ze niet gaat forceren anders denkt ze dat je aan het opscheppen bent.
Pickup Techniek 2: Push-pull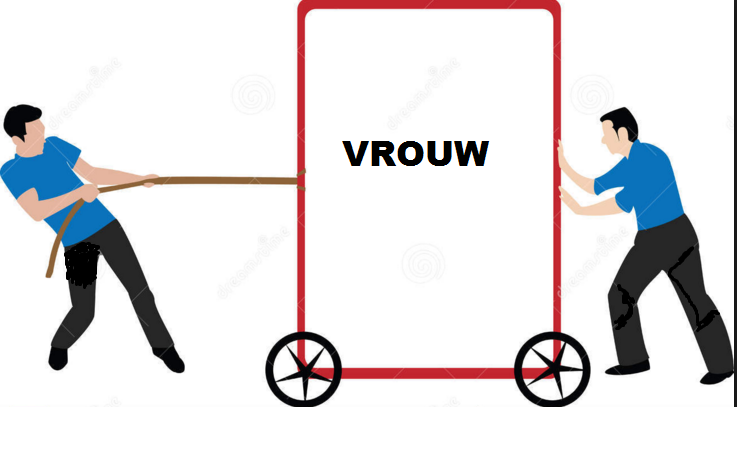 Push-pull is als het ware ''aantrekken en afstoten''. Je haalt een dame eerst naar je toe en stoot haar daarna af.
Niet fysiek natuurlijk, maar meer met woorden. Je geeft eerst een compliment en plaagt haar daarna.
''Je bent een leuke dame, wel jammer dat je uit Groningen komt''
''Je bent echt irritant, maar ik kan gelukkig wel met je lachen''
Het is dus eerst een beetje aardig doen, dan weer een beetje arrogant/pesterig.
Er zijn meerdere redenen waarom dit werkt:
Je laat zo merken dat je haar leuk vind, maar slijmt niet.
Complimenten geven is goed, maar teveel slijmen niet. De meeste mooie vrouwen worden overspoeld met complimenten, dus als jij dat ook doet ben je niet origineel. Tenzij je het op een ''push-pull'' manier brengt.
Je maakt duidelijk dat je haar durft te beledigen
Een vrouwen opzettelijk beledigen of boos maken is natuurlijk niet goed. Toch is het ergens wel goed als je laat merken dat je meer kunt zijn dan alleen lief. Het geeft aan dat je een sterke man bent.
Het is een mix van twee emoties
Vrouwen zijn dol op emoties. Vooral van deze afgewisseld worden. Als je haar beledigt en gecomplimenteerd in een, dan laat je haar meerdere emoties voelen.
Push-pull is dus ideaal om aantrekkingskracht op te bouwen. Je kunt deze techniek trouwens op andere manieren gebruiken.
Bijvoorbeeld door haar de ene keer veel aandacht te geven en de andere keer wat minder. Dit kun je toepassen tijdens dates, maar ook via de sms.
Let wel op dat je niet teveel  ''spelletjes'' met haar blijft spelen zoals haar eerst een tijdje negeren en net voordat ze boos opbelt weer aardig doen.
Dat is niet alleen respectloos, ze kan het ook doorkrijgen en (terecht) boos worden. Houd het leuk en subtiel.
Pickup Techniek 3: Kino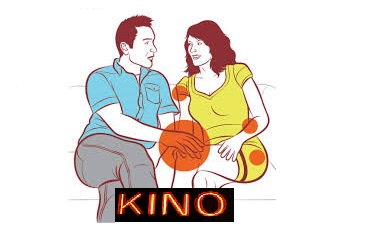 Kino is het aanraken van dames tijdens het versieren. Het klinkt heel vanzelfsprekend (niet PUA's doen het ook), maar je moet er wel aan denken.
Aanraken is goed voor meerdere dingen. Ten eerste is er lef voor nodig. Onzekere mannen durven een vrouw vaak niet aan te raken. Als je een vrouw aanraakt is dat een teken van dominantie.
Ten tweede komen er allerlei fijne stofjes vrij bij aanrakingen (dit gebeurt andersom trouwens ook) die haar een fijn gevoel geven. Dat fijne gevoel koppelt ze dan weer aan jou.
Dan heb je nog de seksuele spanning die je opbouwt doormiddel van aanrakingen. Het is bijna onmogelijk een vrouw in bed te krijgen zonder haar eerst ''op te warmen'' met aanrakingen.
Deze drie reden maken het de moeite waard om haar aan te raken. Natuurlijk moeten dit wel subtiele aanrakingen zijn. Blijf van de borsten en billen af! Ook het gebied rond de vagina moet vermeden worden. Het beste is om te beginnen met het aantikken van haar schouder.
Ook is het dansen met een vrouw een goede vorm van kino.
Pickup Techniek 4: Kwalificeren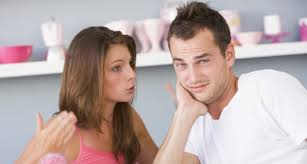 Kwalificeren is min of meer een dame zover krijgen dat ze zichzelf aan jou gaat verkopen. Dit lijkt misschien een gemeen en manipulatief trucje, maar zo'n beetje iedereen doet het. Al is het maar onbewust.
Je ziet in het plaatje dat de man zich door zich van haar af te draaien onttrekt van het gesprek. De vrouw moet nu als haast vanzelf meer moeite doen om toch haar boodschap over te brengen. Ook stiltes in het gesprek brengen (vacuuming is de pickup techniek term) is wat dat betreft zo een kwalificatie pickup techniek.
Let bij kwalificeren op dat je het pas gaat doen als het duidelijk is dat je iets van waarde hebt opgebouwd. Als je haar kwalificeert vraag je als het ware best een hoge investering van haar kant. Daar is kwalificeren ook op gebaseerd. Hoe meer jij je best voor iets moet doen, hoe meer waarde je eraan toekent. Juist ja, daarom is HARD TO GET door vrouwen uitgevonden.
Kwalificeren is de ander als het ware aan je laten verkopen. Een beetje zoals bij een sollicitatiegesprek. Je zorgt ervoor dat de ander graag indruk op je wilt maken, zodat jij mag beslissen of hij/zij wel goed genoeg is.
Je kunt dit doen door vragen te stellen als ''dus jij kunt wel een beetje koken?'' of opmerkingen te maken als ''Je doet aan paaldansen? Mooi, ik houd wel van lenige vrouwen''
Hiermee laat je zien dat je een man bent die eisen mag stellen. Een man die keuze heeft. Let wel op dat je dit alles met een glimlach brengt.
Als jij bij je aankomende date komt aanzetten met een complete eisenlijst, is de kans groot dat de dame in kwestie boos wegloopt. En terecht.
Oh ja, de kans is trouwens groot dat een vrouw ditzelfde trucje (onbewust) ook bij jou uithaalt. Hoe je daarop moet reageren? Blijf rustig en maak er een grapje van. Als jij teveel je best begint te doen, draaien de rollen om en heeft zij de touwtjes in handen.
Kwalificeren is een must. Als je het niet doet ga je waarschijnlijk niet de vriendin krijgen die je echt wilt.
Pickup Techniek 5 Neggen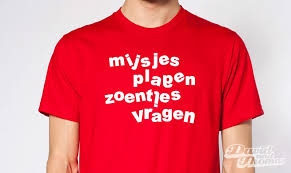 Neggen is het speel beledigen en plagen van een dame die je wilt versieren. Als je dat doet, roep je meerdere emoties bij haar op. Ook gaat ze in de verdediging en doet dus moeite voor jou. In principe is dit een beetje hetzelfde als push-pull. Op het T-Shirt staat mijsjes verkeerd geschreven. Op het moment dat jij het belangrijk vindt dat taal goed geschreven wordt, kun jij je bijna niet inhouden om dit te willen verbeteren. Nu "Neggen" werkt als pickup techniek hetzelfde. Het lokt vooral een reactie uit. En met reacties kunnen we iets. Iemand die ons gewoonweg negeert: ja einde verhaal voor zelfs de beste pickup artist.
Deze pickup techniek is in de media al vaker bestempeld als 1 van de 'meeste 'walgelijke'' pickup technieken, maar is in feite heel onschuldig. Vrouwen vinden het vaak juist leuk om geplaagd te worden. Ook gebeurt dit trouwens volop buiten de pick-up scene, al heeft men er dan geen naam bij.
In principe is neggen hetzelfde als meisjes plagen. Heel onschuldig, tenzij je hele grove dingen zegt die hard bij haar aankomen. Al heeft dat in principe niks met pick-up te maken.
3 minder goede pickup technieken
De bovenstaande technieken zijn dus aanraders. Toch zijn er ook technieken die meestal wat minder werken. De meningen zijn er in ieder geval wat over verdeeld. Met andere woorden niet iedereen kan ze op waarde schatten of gebruikt ze verkeerd.  maar deze Pickup technieken raden wij in ieder geval wat voorzichtiger aan. 
Mindere Pickup Techniek 1:
In-direct openen
''Hey, de vriendin van mijn oom is vreemdgegaan. Wat raad jij hem aan om te doen?''
Dit soort vragen gebruikten Amerikaanse versierders destijds om een gesprek te openen. Waarschijnlijk omdat ze zo niet meteen werden afgewezen en dus ''onder de rader'' binnen konden komen.
Een slimme manier om kansen te krijgen bij vrouwen die normaal een hoog schild optrekken voor mannen. Toch zal het in Nederland niet werken, om twee redenen:
De gestelde vragen zijn meestal heel apart
''Ik moet nieuwe schoenen, wat raden jullie mij aan?''
Tenzij je het heel leuk brengt, zullen vrouwen zich afvragen waarom je zoiets nou aan hun vraagt. Ze kennen je niet en staan bovendien in de kroeg om een leuke avond te hebben.
De kans is groot dat ze denken dat er wat mis met je is of dat je gewoon aandacht probeert te trekken.
Ze voelen zich voor de gek gehouden
Je kunt natuurlijk ook op een wat normalere manier een gesprek te beginnen zonder haar meteen te versieren. Dit zal minder vrouwen afstoten.
Al heb je wel kans dat ze je ''door hebben'' en het vooral een erg zwakke versierpoging vinden. Ze zien je dan als een man die het niet direct durft te vragen. Een afknapper dus.
Ook tijdens Daygame (vrouwen versieren op straat) wil men nog weleens gebruik maken van indirecte openers. Ze vragen dan bijvoorbeeld waar de Hema is en gaan vanuit daar verder versieren.
Dit wordt vaak nog meer als vreemd beschouwt en het kan er zelfs voor zorgen dat vrouwen zich zeer ongemakkelijk gaan voelen.
Daarom is het een afrader om gebruik te maken van indirecte openers, zowel tijdens het uitgaan als op straat.
Mindere Pickup Techniek 2:Peacocking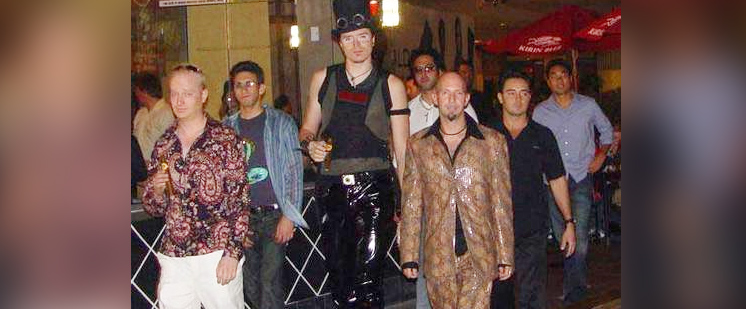 Peacocking is de aandacht op je trekken door middel van je kleding. Dit doe je natuurlijk met opvallende kleding en/of andere attributen.
Mensen die dit doen vallen meer op en lijken wat interessanter. Ze hebben soms ook kans om zelf benaderd te worden door een vrouw. Je zult zien, knappe en coole mannen hebben altijd iets van een opvallend iets op hun lichaam. Dan doen ze dus ook niet voor niets.
Mystery zelf droeg hoge hakken en make-up om zichzelf te onderscheiden van de rest. Met succes, aangezien hij een van de meeste bekende pick-up artists ter wereld is.
Als jij dit ook gaat doen is de kans echter groot dat je enkel voor schut staat. Waarom? Dit heeft meerdere redenen:
Mystery voelt zich comfortabel in dat soort kleding.
Een hoge hoed, hakken en make-up…het hoort allemaal bij zijn stijl. Als jij een nuchtere dorpsjongen bent die normaal niet opvalt, dan voel jij jezelf waarschijnlijk onwennig in die kleding. Mannen die zich niet comfortabel voelen trekken weinig vrouwen aan. Je krijgt dan dat de kleren jou dragen in plaats van dat jij de kleren draagt.
Mystery weet wat hij doet
Dit is een beetje hetzelfde punt als hierboven. Mystery en zijn vrienden weten wat ze aan het doen zijn. Als mensen kritische vragen stellen over hun kleding dan hebben zij een passend antwoord klaar.
Nederland is Amerika niet
Natuurlijk is het ook in Amerika wat ongebruikelijk om als man make-up te dragen. Toch is Nederland hier nog wat nuchterder in. ''Doe maar normaal, dan doe je al gek genoeg'' is het motto van veel mensen in dit land. Hetzelfde geldt voor België overigens.
Toch wil je altijd iets dragen waarvan mensen iets kunnen zeggen. Maakt niet uit wat ze zeggen erover. Als een vrouw een negatieve opmerking heeft over je "Rare Ketting" dan vindt ze je leuk. Als ze een positieve opmerking heeft vindt ze je ook leuk. Ga maar na, ga jij naar een lelijk wijf om te zeggen dat ze een leuke of lelijke ketting heeft? Nee, hè? Nou dan.
Dus val op, alleen loop niet voor schut.
Het beste kun je kettinkjes en snuisterijen vinden in het buitenland en op paranormale marktjes en zo.
Mindere Pickup Techniek 3:
False time constraints
Met false time constraints probeer je de dame wijs te maken dat je niet te lang bij haar blijft hangen. Dit zodat ze, ondanks dat ze geen zin heeft, toch even tijd voor je maakt en er dan achter komt dat je best leuk bent.
Je doet dit doormiddel van zinnetjes zoals:
''Hallo, ik moet zo weg maar heb toch even een vraag…''
''Mijn vrienden staan te wachten, maar ik heb toch even jouw mening nodig''
''Hoi, ik heb maar twee minuten maar wil toch even met je praten''
In theorie klinkt dit misschien slim, maar in de praktijk wordt het toch erg suf met dat soort geforceerde zinnetjes.
Je kunt dit beter niet doen. De kans dat jezelf hiermee voor schut zet is namelijk redelijk aanwezig.
Is het slecht en manipulatief om Pick-up technieken te gebruiken?
Veel mensen beweren dat pick-up technieken manipulatief en dus slecht zijn. In de praktijk valt dit heel erg mee. Het is misschien wat sluw, maar je doet er eigenlijk niemand kwaad mee.
Sterker nog, veel mannen die goed zijn in flirten maken onbewust gebruik van een of meerdere pick-up technieken. Met name Kino (aanraken) wordt door iedere man gebruikt. Hoe kun je dat dan slecht noemen?
Het is alleen slecht als je liegt of bedriegt, maar daar heb je geen pick-up technieken voor nodig.
Conclusie over Pickup technieken
Zoals je hebt gelezen zijn er goede en minder goede pick-up technieken. Aanraders zijn DHV's, push-pull, kwalificeren, neggen en kino.
Wat minder goede zijn In-directe openers, peacocking en false time constraints.
Toch is het beste om in de praktijk te testen welke pickup techniek wel  en welke pickup techniek niet voor jou werkt. Daarvan leer je nog het meeste over de voor jou best werkende pickup technieken.
Voor nog veel meer tips, bekijk ook eens deze artikelen:
Oh, en vergeet hieronder je gratis download niet ;)