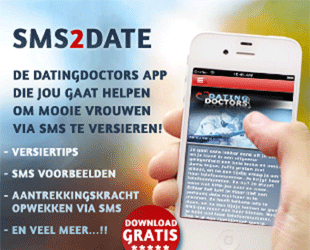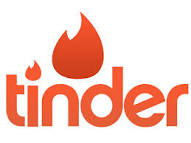 Wil je trouwens écht goed worden met Tinder en Whatsapp? Download dan eens mijn Gratis Tinder & Whatsapp Spiekbriefje met 25 geweldige tips om altijd die date te krijgen.
Tinder
Natuurlijk is de nummer 1 datingapp in Nederland en België nog steeds Tinder. Ik heb zelf al aardig wat mannen begeleidt met leuke Tindertips. Toch iedereen zit nu op Tinder. Het nieuwe is er wel van af,  dat maakt het nog steeds een hoop gedoe.
Natuurlijk kun je allerlei leuke andere apps gebruiken zoals ToolsforTinder en Tindee enzovoorts, en een betaalde Tinder als TinderPlus werkt ook niet slecht. Alleen ja, altijd als de massa het gaat gebruiken kun jij beter net wat slimmer zijn met daten via apps.
O ja wat is Tinderplus eigenlijk? Wat krijg je voor die € 2,99.- per maand?
Onbeperkt liken.Na een bepaald aantal likes krijgen gebruikers een melding dat ze pas de volgende dag weer verder kunnen. Deze limiet wordt opgeheven door deze feature. Dus absoluut nodig als je van Tools4Tinder gebruik wil blijven maken.
Ongedaan maken. Het kan gebeuren dat je per ongeluk iemand 'wegveegt' terwijl je op precies dat moment beseft dat hij of zij er wel goed uit ziet. Kans verkeken, volgende profielfoto. Met derewindfunctionaliteit kun je één onbedoelde swipe-right weer terugnemen.
Geen advertenties. Tinder is gegarandeerd advertentievrij.
Het is feit dat mannen 40 % van profielen van vrouwen op Tinder wel 'liked', terwijl de vrouwen ongeveer 14 % van de profielen van de mannen liken. Dat is dan nog inclusief de mannen die alles naar rechts gooien, in de hoop op die enkele 'match'. De meeste vrouwen worden echt overvoerd door matches, dus je zult op moeten vallen!
Natuurlijk allereerst kun je slimmer zijn of in ieder geval beter voorbereid
met onze SMS2DATE app. Deze app geeft je allerlei versiertips om voor leuke korte teksten op Tinder of op je whatsapp of SMS om uiteindelijk zo snel mogelijk aan een date met een echte vrouw te komen waar het allemaal gebeurt natuurlijk.
Voor Android: Hier gratis downloaden 
Voor Iphone: Hier gratis downloaden 
Het bezit een vast Dating Doctors gedeelte, alleen er bestaat ook een Community gedeelte waar je allerlei andere extra berichten GRATIS kan "unlocken" door middel van je e-mail adres.
Voor all datingapps gelden verder deze simpele tips
Foto's
Investeer in goede foto's. Alles over een goede datingprofielfoto staat hier bij datingsiteprofielfoto
Je upload meerdere tinderfoto's. Eentje met vrienden, waarin jij het middelpunt bent. Eentje waar je iets aan het doen bent wat je leukt vindt (bijvoorbeeld iets sportiefs of opwindends) . Eentje waar je lekker aan het relaxen bent. Eentje met een glimlach.
Leuke berichten
Doe wat leuke berichten, gewoon om het ook een beetje aardig voor jou te houden. Want anders wordt het echt heel snel saai. Trouwens ook voor haar, doe het liever een beetje vrolijk en spannend houden. Ze heeft echt nog honderden andere matches, dus je moet wel een beetje opvallen.
Bijvoorbeeld:
Hee, heb je ooit wel eens een man gedate die knapper is dan jij? Ik bedoel raak je daar niet te onzeker van?
Hai "Haar Naam", aan de foto kan ik helaas niet zien of jij het meest lieve meisje op mijn stoute meisjes lijst gaat worden, of het meest stoute meisje op mijn lieve meisjes lijstje? Wat denk jezelf?
Ik weet dat dit profiel superfake is, alleen mag ik de naam van dat model waar jij de foto van hebt gebruikt 😉
Titel: oops!!
Bots ik hier zomaar tegen je op ,sorry!
Gaat het? Kunnen we ergens de schade afhandelen?
Koffie/theetje verderop?
x
Je naam
Je weet toch wel dat je niet knap genoeg bent om zo saai te beginnen (wat gevaarlijker)
Zo snel mogelijk naar Whatsapp, telefoonnummer of Facebook
Als ze antwoord, wacht niet te lang. Alleen antwoordt ook niet na 1 minuut of zo. Een paar uur, is goed genoeg. Het zou namelijk best kunnen dat zij een berichtje stuurt. Nu handig omdat te weten, want dat is het haast onmogelijk om het nog te verkloten.
Nu moet je haar zo snel mogelijk naar bijvoorbeeld Whatsapp zien te krijgen. Hoe doe je dat. Zeg gewoon, "Het is nogal onhandig om zo te typen op je telefoon niet?" Dus gooi haar zo snel mogelijk van Tinder af door voor te stellen het gesprek voort te zetten op Whatsapp of Facebook.
Ga zo snel mogelijk voor de afspraak
Hier zal je ook wel wat mee opvallen, aangezien heel veel mannen echt superlang gaan zitten chatten en dergelijke. Jij gaat zo snel mogelijk voor de afspraak. Hoe meer je online bent, hoe meer er fout kan gaan, vergeet dat niet!
Wees haar minnaar
Op het moment dat je een date met haar hebt vindt ze je leuk. Ga dus niet moeilijk in je hoofd zitten van: "Vindt ze me leuk". Ja, ze vindt je leuk, want anders matchen jullie niet! Regel dus ook altijd dat je iets gaat doen wat laat zien dat je haar minnaar wilt zijn. Geen aanraken tijdens de date, is ook geen zoenen,  ook geen neuken en daarna eventueel een relatie. Vergeet niet dat niet. Meer hier over kun je leren op bladzijde 70 t/m 74 van het Boek Zelfvertrouwen met Vrouwen.
Echter er zijn ook vele andere apps, waar je als zeldzame Nederlander nogal furore kan maken.
Laat ik eerst beginnen met een datingapp die niet echt als datingapp bedoelt is.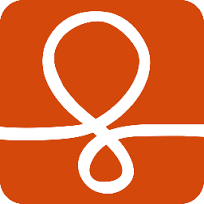 Couchsurfing!
Couchsurfing is echt een mega,megaaa, meeeeeegaa datingapp die natuurlijk helemaal niet zo bedoeld is. Grappig genoeg wijs ik deze app aan als de beste datingapp EVER! Dat komt doordat de logistiek ongeëvenaard goed is.
Er zit natuurlijk wel een voorwaarde aan, je hebt een huis en een bank nodig in een redelijk toeristisch gebied.
Heb je een huisje of appartement in het centrum van een toeristische stad als Amsterdam? Joh, dan krijg je ongeveer 20 aanvragen per dag.
Natuurlijk kies je dan alleen vrouwen uit, en liefst vrouwen die al een keer geweest zijn. Zijn ze namelijk niet zo druk bezig met hun lijstje wat ze nog moeten zien. Natuurlijk neem jij ze mee, naar die plekjes die een normale toeriste niet zomaar ziet. En daar hoort zeker je slaapkamer bij.
Luister een vrouw uitnodigen bij je thuis, ze is dus al bij je thuis. Ja, de logistiek (iets wat veel datingcoaches toch superbelangrijk vinden) is al geregeld. De meeste vrouwelijke couchsurfers zijn ook zeker niet vies van ff lekker neuken erbij.
De meest leuke Datingapp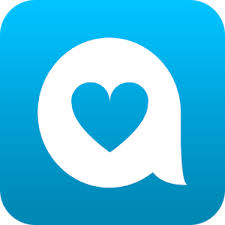 Happn
De datingapp die vooral in grote steden nu het meest snel aanslaat is Happn. Dit werkt met je locatie van je telefoon als je mensen tegenkomt die ook deze app hebben. Dan krijg je dus een melding dat je iemand in de buurt (tot 250 meter) van deze app bent tegengekomen en je kunt deze 'liken'. Daarna kan deze iemand je terug 'liken'. Op dat moment ben je er klaar voor om te gaan chatten. Mocht er niks gebeuren kan jij haar altijd weer een 'charme' sturen die je trouwens (alleen als man) geld kost. Vooral in de grote steden schijnt het een beetje aan te slaan. Nou waarom niet. Lekker handig. Deze app heeft wel nodig dat het boven een kritische massa uitkomt. Dat soort kritische massa apps heeft echt heel veel ondersteunde reclame nodig of 'word of mouth' die ik hier echt niet ervaar. Ik voorspel dat het niet veel wordt. Wel het allerleukste idee qua datingapp vind ik zelf.
Het voordeel is wel dat als je een match krijgt het wel zo zeldzaam is dat het waarschijnlijk wel een date gaat worden.  En ja, als je haar dan toch ziet waarom loop je gewoon niet op haar af?
Meer weten kijk eens dit artikel van 2014 op Trouw
http://www.trouw.nl/tr/nl/5133/Media-technologie/article/detail/3722655/2014/08/22/Happn-nog-niet-echt-happening-onder-Nederlandse-internetdaters.dhtml
Internationale Datingapps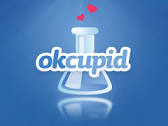 OKCupid
OkCupid is een internationale website en heeft ook gewoon een datingapp.
Wat ik leuk vind aan OKCupid is dat ze ook daadwerkelijk wetenschappelijk onderzoeken wat beter werkt en wat niet zo goed werkt. Veel van mijn lessen die ik nu leer over internetdating zijn gebaseerd op wetenschappelijk onderzoek van de data van OKCupid. Je ziet het ook al een beetje aan het logo. Een onderzoeksflesje met daaruit 2 hartjes.
Okcupid werkt voor Nederlanders eigenlijk best wel goed. Het is een beetje 'tokkiewebsite' voor de Engelsen, en ja als Nederlander en als Vlaamse Belg sta je er in het buitenland altijd best goed op. Zowel de Belgen als Nederlander zijn nationaliteiten wat eigenlijk bij geen enkel volk er verkeerd op staat. Wellicht onderling, alleen dan is toch meer plagerig bedoeld, of niet dan?
Maak in ieder geval gebruik van die vooroordelen. Zet er een foto met je 'wooden shoes' of houdt je hand die 'zak met straffe Belgische frieten" op.  Het zelfde geld voor Match die ik hier niet eens apart bijzet, zo vergelijkbaar met OKCupid vind ik deze datingapp namelijk.
Jaumo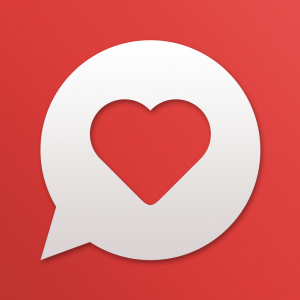 Is een oorspronkelijke Duitse datingapp, dus maak je klaar voor veel Duitse Dames. Ja, als je de eerste bent heb je gewoon als Nederlander lekker snel. Zeker als je vlakbij de grens woont, het overwegen waard. Verder zijn sommige Duitse dames zeker niet vies van een Nederlander met zo'n schattig accentje! En als je zo'n Belg bent die in Eupen woont, nou dan kan je toch lekker van 2 walletjes eten 😉
Plenty of Fish, Of Lekker Veel Vis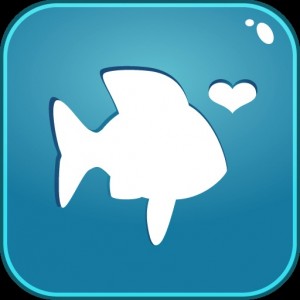 Nu ook weer zo'n internationale datingwebsite met een eigen datingapp. Het leuke van deze site is dat je zonder kosten gelijk kan chatten met mensen over heel de wereld. De app stelt wel enorm veel privévragen aan het begin.  Ook is de zoekoptie niet echt optimaal (ongeveer op 100 kilometer). Alleen dat heb je vaker met die internationale Datingapps. Er zit ook veel nepvis (nepdatingprofielen) en vissticks (tokkies) tussen
Zoosk

Gewoon niet doen. Het is een betaalde app (tenminste als je wilt communiceren en dat wil je toch met een datingapp) en bijna niet iemand anders heeft betaald, dus kan je niet communiceren met die andere…..Dus niet doen deze. Zelfde trouwens met de Lexa datingapp en website.
Als je een datingwebsite wilt doen, denk dan Pepper, E-darling of Relatieplanet. Ik raad aan alle datingwebsites willen ze überhaupt overleven met een datingapp te komen. Waarschijnlijk komen ze daar ook wel mee.
Datingapps om wellicht
één van de eerste Belgen of
Nederlanders te zijn
How About We Meet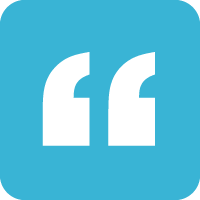 Dit is een zelfde soort datingapp als alle andere. Het enige verschil is dat je van te voren de date neerzet die je wilt gaan doen. Daar kan dus de ander zich bij aansluiten. Nou best leuk toch? Voor Nederlanders en Vlamingen ook weer zoiets, als: Wie het eerst komt het eerst maalt.
Bumble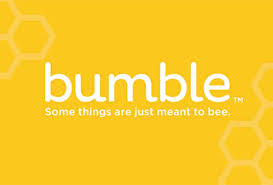 Is een datingapp net zoals Tinder, alleen als je een match hebt kan alleen de vrouw beginnen met praten. Ik voorspel dat deze app het niet gaat redden. De app is ontwikkeld door een vrouw Whitney Wolfe, die ondanks haar naam seksueel geïntimideerd schijnt te zijn door Justin Mateen, de oprichter van ….Tinder. Whitney Wolfe heeft die app Tinder mede-opgericht, en heeft nu maar eens een heel vrouwvriendelijke datingapp opgezet. Waarschijnlijk door het trauma van de seksuele intimidatie  heeft ze niet echt nagedacht volgens mij hoe het echt werkt in de datingwereld. Vrouwen nemen gewoon nauwelijks contact op, en mannen houden van jagen. Toch eervolle vermelding voor het proberen. Wie weet heb ik het fout. Tijd zal het leren.
Down
Is weer juist de mannelijke versie van Bumble zou ik bijna zeggen. Het richt zich op mensen die wel "DOWN" zijn voor een neukpartijtje. Dus nee, niet daten voor leden van de Josti Band. Hier gaat het echt meer gewoon om neukafspraakjes. Echt veel daten doen we niet denk ik. Dit is weer het andere uiterste. Dit gaat het wellicht redden aan de zijkant van de samenleving. Je ziet dat Tinder al lijdt onder de negatieve perceptie dat je daar alleen opzit als je gelijk wilt neuken. Nu niet zonder reden trouwens, kan ik wel zeggen. Echter ik ken ook mensen die er een relatie aan over hebben gehouden. Dus echt, een wet van meden en perzen is het ook weer niet.
Tastebuds

Matchen op basis van een gemeenschappelijke muziekvoorkeur. Nu deze app is ook hartstikke handig om leuke vrienden op te duikelen of concertafspraken te maken. Veel mensen gebruiken het daar ook al voor.
Fliqpic

Datingapp met livevideo. Vereisten dus minstens 4G of snelle Wifi-verbinding. Ben je bang dat ze foto's gebruikt die 10 jaar oud zijn, of 30 kilo geleden? Nu dan is Fliqpiq natuurlijk wel de way 2 go. Dit vind ik zelf de meest verstandige datingapp. Het is alleen wel zo dat weinig vrouwen dit durven om op video te verschijnen. Je ziet ook aan de website al dat het allemaal nog heel karig is qua aantallen.
Ik denk dat RevealR als datingapp dan meer succes heeft. Dit werkt namelijk dat je een stem hoort en een korrelige foto ziet.  Als die stem je bevalt en zij vindt jou stem ook als engelengezang klinken dan krijg je de volledige foto te zien en kun je gaan chatten en zo.
Grappige datingapps  
Tindog

Voor jou en je hond en haar hond en zij. De bedoeling is dat jullie samen je honden uitlaten.
Je mag dus gewoon een teef met een teef laten ontmoeten, want de app richt zich (duidelijk stiekem) op dat de baasjes elkaar kunnen ontmoeten. Nu jullie zijn beiden hondenliefhebbers, dus wie weet?
Score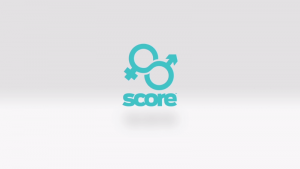 Je krijgt allerlei 'rare' keuzevragen zoals "Wat is sexy?"
Intens staren
Intens kussen
en uit de keuzes die je maakt, kom er een score en vanuit die score wordt je gematcht met iemand.
3NDR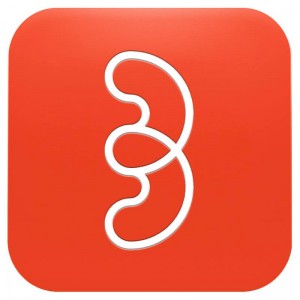 Als je een vrouw bent en into trio's bent, dan is dit de hemel. Als man heb je er niet veel aan, of je moet op zoek zijn naar nog een man. Kort gezegd 3NDR staat vooral vol mannen met hun beste vriendje, of nog erger een eenzame man die op zoek is naar 2 vrouwen. Nou dat is het grappige eraan, dat is fantasie mannen, of je moet beter worden in fuckbuddies bij elkaar krijgen (lees versierworkshop doen, of het vanzelf geleerd hebben) of gewoon duidelijk een biseksuele vriendin hebben.
Wingman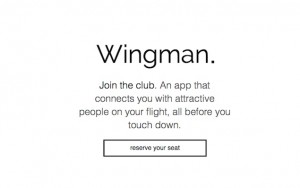 Is ook weer te grappig. Het is speciaal bedoeld voor in het vliegtuig. Ben je in het vliegtuig en vrijgezel nu dan kan je app eens gaan zoeken wie er nog meer in het vliegtuig zit. Natuurlijk erg handig als je lid wil worden van de Mile High Club.
High there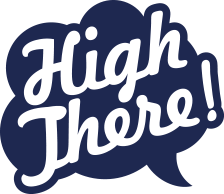 Is een datingapp dat vrijgezellen zoekt die ook weed roken. Natuurlijk is dat altijd wel relaxter als je partner natuurlijk ook best af en toe een jointje rookt. Weet je wel, ja toch!
Crowd Pilot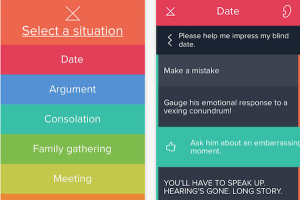 Is een bijna soort Periscope. Het geeft je live adviezen van geselecteerde vrienden voor je date op dat moment. Zo kunnen zij eens kijken wat jij allemaal goed of fout doet. Het lijkt mij niks om op je telefoon te gaan kijken tijdens een date. Ik zou gelijk op je afknappen in ieder geval. Wel leuk om het dan weer samen te doen. Het schijnt ook meer een kunstig projectje te zijn van een vrouwelijke artiest genaamd McCharty.
Betaalde datingapps en dan nog iets erger!
Carrot Dating
Met deze Datingapp kan je een vrouw min of meer omkopen om met jou op date te gaan. Je stelt bij de date iets leuks in het vooruitzicht, zodat de vrouw graag met jou op date wilt gaan.
Bijvoorbeeld (natuurlijk) een etentje, een dagje in een luchtballon, een dagje lekker shoppen. Dit is een app die ik wel zie werken. En leuke ideeën voor dates zijn dun gezaaid, dus ik vind het wel een goede selectiemogelijkheid.
Luxy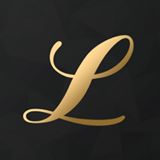 Deze datingapp is voor de rijke mannen (denk niet zo heel rijk) die het niet erg vinden om Suikeroompje te spelen. Ze marketen het zelfs als "Tinder zonder arme sloebers". Toch het is meer rijke mannen die wat armere vrouwen mee op date nemen en meer 😉
Ik heb verscheidene mannen getraind die op Sugardaddy.com zaten. Doe je ook dit soort dingen, denk dat zeker om ook eens met mij te gaan praten. Zie het als een aanvulling en ook nog eens een heel goedkope aanvulling in vergelijking tot wat je aan die leuke dure 'nichtjes' uitgeeft.
Eervolle vermeldingen geef ik verder nog aan Flirtplanet en On the Rebound.
Flirtplanet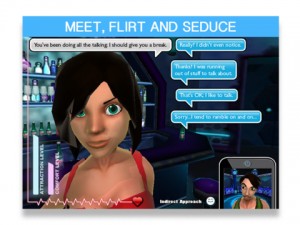 Flirtplanet is wel weer een app in de Engelse taal die je leert hoe je moet praten met vrouwen.
Juist ja, met je praat eigenlijk met een logaritme, maar toch wat basisdingetjes leert die app je wel. Kan nooit kwaad, en anders is het wel even grappig. Ik vind het in ieder geval niet slecht opgezet. Ook de adviezen zijn voor mij als datingcoach logisch en goed. Ze targeten echt ook de meest voorkomende fouten qua versieren van mannen en ook van vrouwen trouwens. Gewoon netjes, dus. Ben je echt helemaal groen, gewoon zeker downloaden, en anders load het maar down ter bevestiging dat jij zelf zo goed bent en het allemaal al weet.
On the Rebound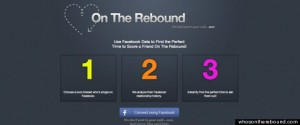 Deze app houdt voor jou in de gaten wanneer de Facebookstatus van een leuke maar helaas bezette vrouw  van – in een relatie – weer naar –  vrijgezellig – gaat. Handig. En nu weet je , waarom ik bepaalde Youtube filmpjes wel eens om een Facebookie vraag. ;-). Er zit ook een soort logoritme achter, hoe veel kans zij maakt en hoe snel ze weer aan de man is, vergeet dat maar een beetje. Gewoon vrij, is vrij en bezet is ja…soms ook vrij 😉 (in 50 % van de gevallen kan ik wel zeggen).
Nou veel plezier ermee allemaal. Hier ben je wel even zoet mee dacht ik zo. Mocht het toch allemaal uiteindelijk niet uitwerken met je nieuwe vlam kun je altijd nog BreakUP Downloaden op je smartphone.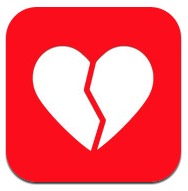 Dat is ongeveer net zo'n app als de SMS2DATE app, alleen Breakup geeft je ideetje, juist ja voor teksten om het uit te maken via Whatsapp (Ja, Dan ben je SLECHT!). Met teksten als "Sorry, ben opgegeten door een dinosaurus." Maakt de app zich ook nog wel irritanter dan het idee al is, vind ik. Nu sommigen Pickup Artists zweren (lees lachen zich de onderbroek van de kont hiermee) hierbij. Ik wil jullie deze app daarom ook zeker niet onthouden.
Had je nog een datingapp die ik ben vergeten of zo. Laat een berichtje of reactie achter. Weten we dat ook weer.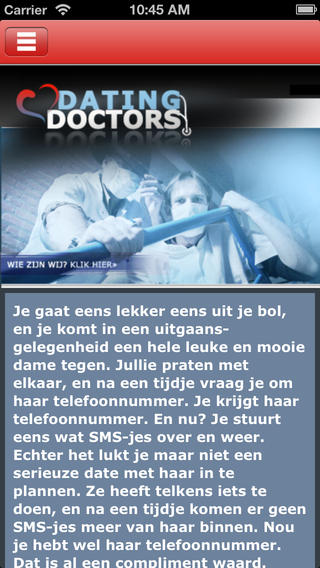 Voor nog veel meer tips, bekijk ook eens deze artikelen:
Oh, en vergeet hieronder je gratis download niet ;)