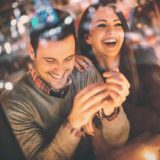 Hij staat met rode letters in je agenda.
De eerste date met die aantrekkelijke persoon.
Het zou doodzonde zijn als het echter maar bij één date zou blijven.
Tijd om van die eerste date een knaller te maken door de tips die ik heb voor je klaarliggen.
Vandaag krijg je dit om je eerste date voortaan vlekkeloos te laten verlopen…
…en zodat de tweede date al half in je agenda staat.
Belangrijk: Dit artikel is voor mannen. Ben je een vrouw?
Ga dan naar dit artikel specifiek voor jou geschreven:
7 Subtiele, aantrekkelijke en sexy eerste date tips voor vrouwen
In dit artikel leer je:
17 eerste date tips om haar van haar sokken te blazen en jou smeekt voor een tweede date
De gouden regel van de eerste date
Hoe je de eerste dat het beste afsluit om je kansen te vertienvoudigen om met haar op een tweede date te gaan
3 simpele maar krachtige gesprekstechnieken tijdens de date
Quick fixes die je gelijk een boven de rest van de mannen doet uitsteken
Veel meer van dit lekkers…
Wil je trouwens écht goed worden met Tinder en Whatsapp? Download dan eens mijn Gratis Tinder & Whatsapp Spiekbriefje met 25 geweldige tips om altijd die date te krijgen.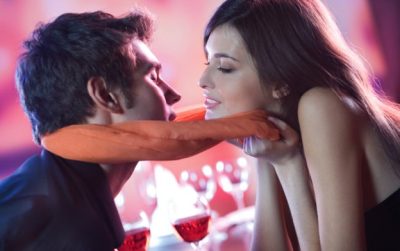 Trouwens nog veel meer date tips kun je vinden in het volgende artikel:
https://www.attractiongym.nl/Dating-tips/
Tip 1: Het geheim dat datingcoaches niet willen verklappen
Uiterst belangrijk.
Maar voor veel mensen klinkt het tegendraads wanneer je zegt dat je je date wil voorbereiden.
Vaak hoor je:
"Maar je gaat zoiets als de liefde toch niet helemaal aan banden leggen… Een date is een natuurlijk, dynamisch proces… De interactie moet vloeien en mee kunnen bewegen aan de hand van de situatie"
Toch ga ik liever voor zekerheid dan geluk.
En met mij zijn vele anderen het eens: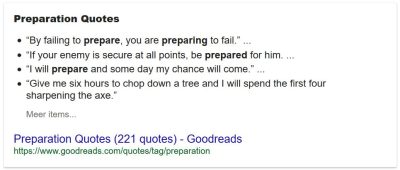 Dit zijn bekende quotes van:
Benjamin Franklin
Sun Tzu
Abraham Lincoln
En nogmaals Abraham Lincoln (die is wel echt ziek goed voorbereid waarschijnlijk)
Daarom zijn de volgende 5 tips een checklist, zodat jij volledig voorbereid op date gaat en niets aan geluk hoeft over te laten, en je volledig kunt focussen op je date.
Tip 2: Je eerste date aanpakken als een SAS-officier
Weet van tevoren waar je heen gaat.
Ken daarnaast de plek van binnen op je duimpje.
Heb daarnaast ook een backup locatie.
Yes, je ziet het goed, dit is SAS-niveau van voorbereiding.
Ik zie het vaak genoeg gebeuren, dat een man een vrouw meeneemt naar een random plek en dan eerst zelf binnen moet gaan uitzoeken hoe alles eraan toe gaat.
Moet je bijvoorbeeld drankjes aan de bar bestellen, of komt de bediening langs?
Zijn er goede plekken om te zitten (het liefst naast elkaar, kom ik zo op) of dien je als een zakelijk sollicitatiegesprek tegenover elkaar te zitten?
Hangt er een goede sfeer, of is het een saai bruin café waar niets te beleven valt (ga ik zo verder op in)?
Als je hier tijdens de date allemaal nog aan moet denken, kan ik wel voorspellen dat het je stress oplevert.
En Sun Tzu vertelde mij dit laatst nog over voorbereiding:
Stress van je knappe date + Stress van de onbekende plek
=
Falen
Tip 3: Je telefoon is een waardevolle schat
"Hoe weet je dat over me!?"
– Laatst een date
Dat had ze zelf drie weken eerder nog tegen me gezegd.
Zij had dat niet onthouden.
Ik ook niet.
Maar ik keek voor de date nog even het chatgesprek door dat we hadden.

En daar las ik dus over haar ontmaagding bij een kampvuur op het strand van Frankrijk.
Toen zij op de date begon over vroeger, kon ik deze kennis perfect in het gesprek gebruiken.
Het laat zien dat je hebt geluisterd naar wat ze heeft gezegd en geïnteresseerd in haar bent.
Tegelijkertijd wendde het gesprek ook naar wat spannendere gronden 😉
En dat komt je eerste date ten goede.
Tip 4: Het belangrijkste wat je wil begrijpen op een date
We worden beïnvloed door elkaars gedrag en willen dat graag spiegelen.
Oftewel.
Als jij je goed voelt, voelt je date zich ook goed.
Maar hetzelfde geldt dus bij stress.
Heb jij stress door de date, kun je op je vingers natellen dat zij er ook last van heeft.
Je steekt elkaar aan.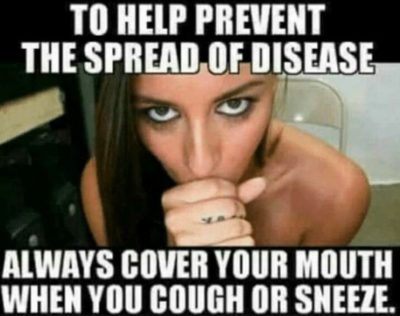 Daarom.
Voel jezelf goed wanneer je aankomt op je date.
Door bijvoorbeeld:
Het uur daarvoor gesport te hebben
Lekker hebben gelachen om een grappige video
Of je spraakmotor al hebt geolied door te bellen met een goede vriend
Zo ben je zelf op je gemak.
En je date ook.
Tip 5: Ondanks wat je overal hoort, deze telt
"Uiterlijk maakt voor mannen niet uit als het gaat om vrouwen versieren"
Dit hoor je iedere andere datingcoach zeggen.
Nope.
Onzin namelijk.
Is dat even pech.
Denk even aan jezelf.
Als jij je date ziet aankomen met mooi glanzend haar, goed verzorgd qua make-up, en een sexy jurk die haar lichaam perfect accentueert…
…Dan vind je haar veel aantrekkelijker en heb je zin in de date.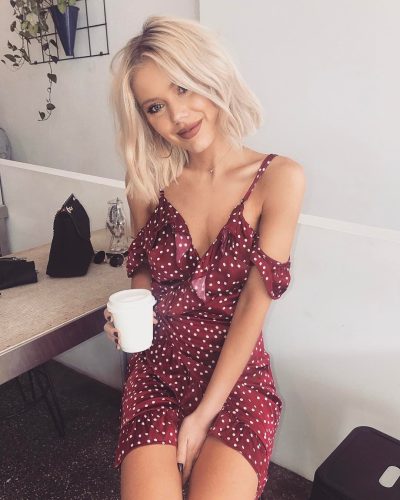 Als jij je date ziet aankomen met haar alsof ze haar vingers in het stopcontact heeft gestoken, uitgelopen make-up door de regen, en een hobbezak draagt waardoor haar omvang 15cm meer lijkt.
…Dan slik je wel even twee keer of je deze date leuk gaat vinden.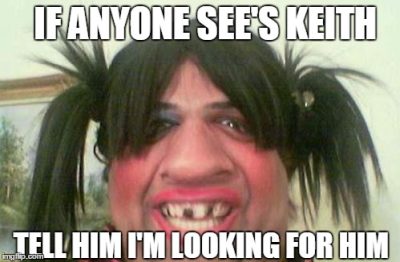 Voor vrouwen geldt hetzelfde.
Toegegeven, in mindere maten en om andere redenen, echter gaat dat te diep voor dit artikel.
Waar het om gaat:
Trek je beste set kleding aan naar de eerste date.
Zet jezelf gelijk 1-0 voor, in plaats van 2-0 achter.
Je eerste indruk telt.
Om deze met tweehonderd procent te verbeteren raad ik je aan het volgende artikel even te lezen. Dan is dit probleem voor jou voor altijd verleden tijd:
Je uitstraling verbeteren met 200% doe je met deze 5 simpele tips
Tip 6: Hoe je je eerste date met 2-0 voor aftrapt
En dan is het tijd voor de ontmoeting.
Daarbij zijn 3 factoren die uitmaken of jullie eerste date richting de sterren gaat, of al aan zijn afdaling begint richting de bodem van de Marianentrog.
Deze factoren zijn:
Glimlach
Knuffel
Enthousiasme
Want je bent blij haar te zien…
…Jullie zijn op date en niet op zakenreis…
…En het vooruitzicht van de date is spanning en avontuur, geen melatonineoverdosis.
Check voor nog meer eerste datetips de volgende video. Nu kom je nooit meer onvoorbereid aan op je date en kun je het altijd naar een goed resultaat leiden:
Tip 7: Wees niet de terrorist van je eigen gesprek
Dit gaat bij 9 van de 10 mannen fout.
Zij plegen conversatieterrorisme.
Wanneer zij met een vrouw op date praten, gaat het over de volgende onderwerpen:
Werk
Hobby's
Het weer
Familie
School
Prima om het erover te hebben…
…voor ongeveer 5% van je eerste date.
Praat je voor het grootste deel van je date over deze onderwerpen, dan kun je ervan uit gaan dat ze later zegt: 'het gezellig was', maar dat ze ook 'de klik niet voelde'.
En dan denk je bij jezelf:
"Hoe kan dat toch? We hadden toch leuke gesprekken over werk??"
Ja, ze mag dan wel mee hebben gepraat over die onderwerpen…
…Ze voelde op dat moment NIETS bij je.
Jullie hebben enkel feitjes uitgewisseld alsof je een Excelformulier invult.
Stop met conversatieterrorisme en doe het volgende…
…haar prikkelen.
Tip 8: Prikkel haar
Door haar te prikkelen geef je haar een gevoel bij je.
En niet door feitjes, maar door deze gevoelens leert ze je kennen.
Deze gevoelens mogen zowel positief zijn, als negatief.
Beide geven namelijk een gevoel.
Haar prikkelen bestaat uit drie onderdelen.
Plagen. Dit houdt in dat je haar durft uit te dagen, dat je tegen haar in durft te gaan, dat je haar niet altijd te serieus neemt.
Want veel mannen zetten vrouwen op een voetstuk. Alsof ze perfect zijn. En dit geeft een vrouw een heel naar gevoel. Want zij weet dat ze niet perfect is, maar jij hebt wel die verwachting van haar. Een verwachting waar ze nooit aan zal kunnen voldoen.
Vrouwen zijn ook maar mensen, met al hun gebreken.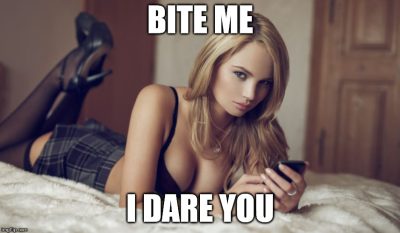 Lol. Een date wil je luchtig houden. Het woord 'date' klinkt in je hoofd al gelijk als een big deal. Terwijl het niets anders is dan twee mensen die elkaar leren kennen.
Houd daarom de lol erin tijdens de date. Maak het allemaal niet te serieus.
En bovenal. Durf je eigen lol te uiten, zonder na te gaan of je date je humor wel leuk vindt.
Ze wil JOU ervaren, niet een perfect-op-haar-afgestemd persoon.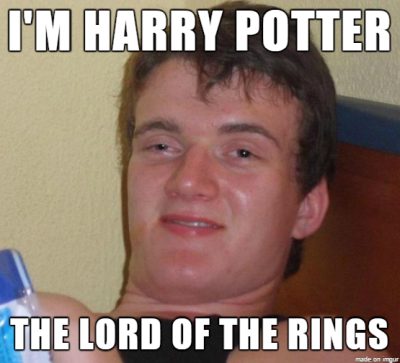 Samen. Dit is de connectie tussen jullie, die je haar wil laten voelen. Dit is vaak ook het serieuzere gedeelte tijdens de date, waar het onderwerp wat meer persoonlijk wordt.
Maar het kan ook op andere manieren…
Door dingen te bedenken die jullie samen kunnen doen. Of samen een verhaal te bedenken, waar jullie om de beurt meer en meer invulling aangeven.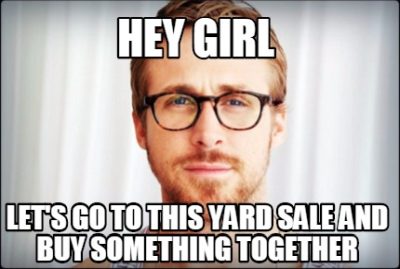 Dus kortom:
Prikkel haar met het gesprek…
…In plaats van dat je haar in slaap sust met je feitjes.
Tip 9: Conversational sleight of hand
Een sterke techniek, die politici continu toepassen, om het gesprek naar jouw gewenste kant te sturen.
Dagelijks worden politici gebombardeerd met vragen van journalisten.
Dan vraagt er weer eentje:
"Dus gaat u akkoord met wat de kamer heeft besloten?"
En in plaats van dat ze 'ja' of 'nee' zeggen met een reden, beginnen ze opeens met een anekdote over hun favoriete film., die ze zagen toen ze op vakantie waren in de Zimbabwe.
Omdat ze liever antwoord geven op een vraag waarbij dat antwoord gepast zou zijn.
Okéé, misschien niet zó overdreven.
Maar, hier komt de techniek op neer.
Niet letterlijk antwoord geven op de vraag die zij stelt, maar antwoord geven op de vraag waarvan je hoopte dat ze die zou stellen.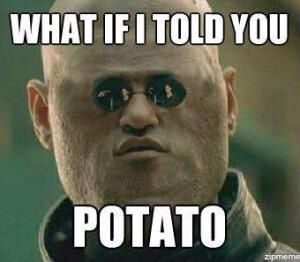 En zo kun je op een willekeurige vraag eigenlijk een vrij willekeurig antwoord geven als je bijvoorbeeld liever over films praat, terwijl zij aan je vraagt waar je voor het laatst op vakantie bent geweest.
Of een ander gewenst onderwerp.
Zo houd je het gesprek ook gelijk een stuk afwisselender.
En afwisselingen is een belangrijk aspect van de eerste date, waar ik zo op terugkom.
Eerst…
Tip 10: Zeg net meer
De snelste manier om je gesprek de rand van de wereld af te rijden?
Losse woorden als antwoord geven.
"Ja."
"Nee."
"Bedrijfskunde."
"Voetballen."
Good story bro.
Niet dus.
Om meer gespreksstof te creëren en allerlei zijtakken waar je date op in kan haken, wil je antwoord gaan geven in zinnen.
Vertel ook gelijk waarom je bedrijfskunde bent gaan studeren, en wat voor voldoening je eruit haalt.
Je verhaal hoeft echt geen literair werk te worden, maar een zin of twee maakt van jullie gepraat gelijk een dynamisch gesprek.
Zeg bijvoorbeeld:
"Vroeger was ik altijd gefascineerd van alles dat in een bedrijf samenwerkt om het draaiende te houden. Daarom koos ik ervoor om bedrijfskunde te studeren. Het geeft me daarnaast veel inzicht in typische standaard bezigheden in het dagelijks leven."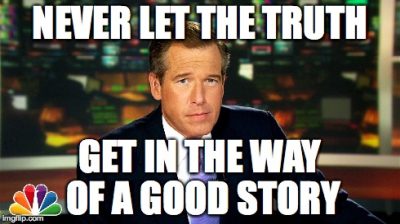 Veel beter antwoord dan enkel 'bedrijfskunde'.
Je date kan nu op allerlei zijtakjes doorvragen, of zelf een verhaal vertellen met betrekking tot bedrijfskunde… Wellicht iets over haar eigen werk.
Daarnaast krijgt je date veel meer vat over wat jij voor persoon bent. Je krijgt in haar ogen nu diepte. En dat is interessant.
Als je enkel zegt dat je bedrijfskunde studeert, ben je een oppervlakkig plat stuk bevroren slootwater voor haar.
Tip 11: Zorg dat ze je herinnert
Waarschijnlijk ken je het volgende wel:
Dagelijks rijd je naar je werk, fiets je naar school of doe je je andere alledaagse dingen…
…5 minuten later ben je echter alweer vergeten hoe je precies op je werk of in je schoolbank bent beland.
Waarom?
Omdat je ze op de automatische piloot doet.
Hoe vertaalt zich dit dan naar je eerste date?
Doe jij iets wat iedereen doet…
…een dertien-in-een-dozijn café, één plek, afspreken voor het café…
…dan zal de date ook verlopen op automatische piloot.
Misschien niet voor jou, maar gegarandeerd wel voor haar.
Zij heeft het allemaal al een keer meegemaakt, en of ze nu met Martin of met jou in hetzelfde saaie café zit, maakt dan niet meer uit.
*De automatische piloot wordt ingeschakeld.*
En de volgende dag stuurt haar Whatsapp ook automatisch het bericht, dat het "voor één keer wel gezellig met je was".
Omdat ze de hele date eigenlijk alweer is vergeten.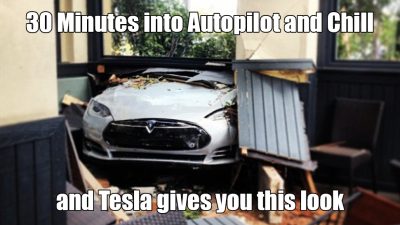 Zorg ervoor dat die automatische piloot geen kans krijgt.
En ze continu een high heeft van het avontuur dat jij haar brengt.
Ze zal je smeken om een tweede date.
Hoe?
Dat vertel ik je nu.
Tip 12: Doe maar niet normaal, dan ben je pas te gek genoeg
Ga niet naar het standaard bruine café, waar het gele goud rijkelijk stroomt en André Hazes uit de speakers komt.
Zoek daarentegen een plek die anders is, eentje die je date gelijk wakker schud.
Het liefst zoek je een café die aansluit bij je persoonlijkheid.
Houd je van luxe, ga dan naar een stijlvollere plek. De Skylounge in Amsterdam bijvoorbeeld.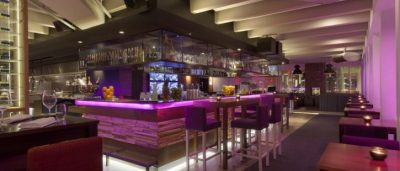 Zo voel jij je gelijk op je plek, en dat straal je uit richting haar.
Voor oneindig veel originele date ideeën die elke keer weer voor een wowfactor bij je date zorgen klik je op de link.
https://www.attractiongym.nl/originele-date-ideeen/
En check hier alvast een voorproefje met inside-tips:
Tip 13: Sterke inzichten van de Flintstones
Simpel.
Maar oh zo krachtig.
Met je date de benenwagen pakken.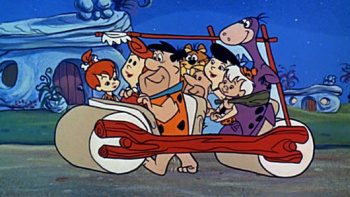 Het zorgt voor continue afwisseling, want de omgeving is constant anders.
Daarnaast loop je samen lekker de spanning uit het lijf en maak je de 'date' niet zo officieel, door te gaan zitten met een glas vloeibaar vermaak.
(Want vloeibaar vermaak schijnt niet te mogen ontbreken als twee mensen elkaar ontmoeten)
Tip 14: Hoe je oneindig gespreksstof hebt op je eerste date
Afwisseling kan ook in de onderwerpen zitten die voorbijkomen op je eerste date.
Natuurlijk kan het interessant zijn om bij één onderwerp dat jullie allebei interessant vinden helemaal de diepte in te duiken.
Maar helemaal één onderwerp uitkauwen, kan ook snel saai worden.
Spring daarom regelmatig over naar andere onderwerpen.
En deze onderwerpen hoeven geenszins aan elkaar gerelateerd te zijn.
Zeg bijvoorbeeld, nadat jullie het over reizen hebben gehad.
"Trouwens dat bedenk ik me net, mijn kat sprong laatst…" en vervolg het gesprek.
Niemand en al helemaal je date niet, zal je vreemd aankijken en met grote wijsvinger naar je wijzen, terwijl ze zegt:
"Hey, jij, dat bruggetje sloeg nergens op. Terug naar het vorige onderwerp"
Dan nu verder met wat je ALTIJD op je eerste date wil doen.
Oneindig gespreksstof nodig op je dates, of vragen die haar doen prikkelen?
Check dit artikel over vragen die perfect zijn om op de eerste date te stellen. En bekijk de video:
Tip 15: De gouden regel op de eerste date
Dit is een gouden regel.
Zoenen op de eerste date.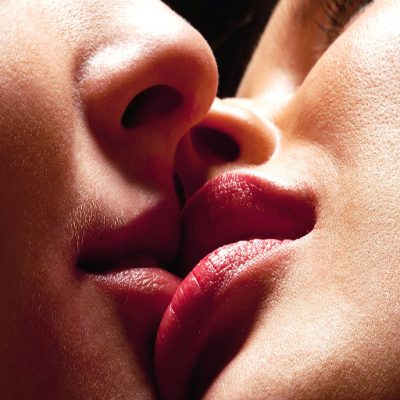 Want als je niet voor de zoen gaat op de eerste date, dan gaan er bij haar gedachtes opspelen.
En al deze gedachtes werken negatief voor jou.
"Hij vindt me misschien niet zo leuk, maar durft het niet te zeggen"
"Hij heeft de ballen niet om me te zoenen"
"Ziet hij ons alleen maar als vrienden"
Maar goed, nu is altijd de grootste vraag die ik krijg:
"Hoe weet ik dat ik haar kan zoenen en geen vervelende afwijzing hoef te krijgen?"
Ten eerste, een afwijzing op de zoen wil niet zeggen dat het over en uit is. Dat is klinkklare onzin. Het betekend alleen dat ze er nóg niet klaar voor is.
Straks wel 😉
Verder kun je vaak wel aanvoelen of het moment daar is. Ja echt, jij ook.
Daarnaast kun je het zien…
Hoe?
Let op haar signalen.
Bijvoorbeeld:
Er is fysiek contact tussen jullie
Ze leunt niet naar achter als jij dichterbij haar gezicht komt
Ze kijkt diep in je ogen tijdens het gesprek en zo nu en dan naar je lippen
Als ze lacht leunt ze richting je
Ze likt of bijt haar lippen, speelt met haar haar, of vertoont andere zenuwtrekjes waarbij ze niet van zichzelf af kan blijven
Haar signalen zijn al genoeg om op een rustige manier je hoofd naar haar hoofd te bewegen. Om haar vervolgens te zoenen.
Een andere manier is, en deze is wat speelser en maakt het moment specialer…
…Is haar langzaam naar je toe te trekken. Dit kan zowel zittend als staand, om haar dan plots zacht van je af te duwen.
Zij zal zich afvragen wat er nu aan de hand is:
Wilde hij mij toch niet zoenen?
Is er iets aparts aan me?
Vind hij me toch niet leuk?
Maar nog voordat ze tijd heeft om volledig na te kunnen denken wat er net gebeurde, trek jij haar alweer naar je toe en zoen je haar.
Door de grote shift emoties van bijna zoenen, bijna afwijzing, toch wél zoenen… is er opeens een hele ontlading aan spanning.
En dat maakt het moment alleen maar bijzonderder samen.
Dus onthoudt de gouden regel:
Op de eerste date ga je voor de zoen.
Op welke manier je dat het liefst wil doen, laat ik aan jou.
Tip 16: Ga niet op je eerste date zonder deze video te bekijken
Je krijgt:
Hoe je met 'status' haar verliefd maakt op de eerste date
Waarom het beter is om informatie van jezelf achter de hand te houden
Hoe je ervoor zorgt dat ze je opnieuw en opnieuw wil daten
Tip 17: Hoe je de eerste date het beste afsluit
Niet door bij het afscheid te zoenen dus.
Maar door de volgende dag een bericht naar haar te sturen dat je het leuk met haar hebt gehad.
En dat jullie het gauw weer moeten doen.
Dit soort reacties kun je dan krijgen: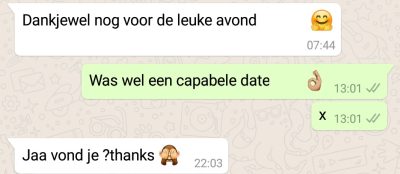 (om haar er dan gelijk weer op te plagen 😉 )
Want vrouwen twijfelen ook of JIJ het wel leuk met haar had.
Ondanks dat jullie hebben gezoend, is dat voor haar niet altijd voldoende bevestiging. Iedere man zou misschien wel met haar willen zoenen.
Maar niet iedere man zou zeggen dat hij een leuke tijd met haar heeft gehad.
Ga trouwens voor meer online dating tips naar het speciale artikel hierover.
https://www.attractiongym.nl/online-dating-tips/
Hoe je all-round beter wordt met vrouwen versieren
Deze speciale tips mogen niet bij je ontbreken.
Een gratis pakket samengesteld, met de beste tips om overdag, 's nachts en online vrouwen te versieren.
Met onder andere gesprekstechnieken om het gesprek fun te houden en flirterig…
…Versierzinnen zodat ze verslaafd raakt aan de berichten die jij haar stuurt…
…En hulpmiddelen om altijd zelfverzekerd op haar af te stappen.
Download het gratis Transformatie pakket hieronder met één klik op de knop.
Dan verschijnt het gelijk in je inbox.
Van je bro,
Daan de Ram
Voor nog veel meer tips, bekijk ook eens deze artikelen:
Oh, en vergeet hieronder je gratis download niet ;)