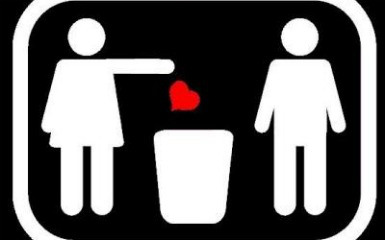 Iedereen heeft het ooit wel meegemaakt dat iemand het uitmaakte met je of dat je afgewezen werd. Sommige mannen leggen zich er bij neer en daten al snel iemand die beter voor ze is. Anderen komen terecht in en neerwaartse spiraal, maken het erger, en komen psychisch gezien echt in zwaar weer terecht.
Wil je trouwens écht goed worden met Tinder en Whatsapp? Download dan eens mijn Gratis Tinder & Whatsapp Spiekbriefje met 25 geweldige tips om altijd die date te krijgen.
Waarom? En nog belangrijker, hoe zorg je ervoor dat je dit akelige lot jou niet ten deel valt?
Bij de Dating Doctors zijn we net klaar met een studie over uitmaken en afwijzingen. We hebben gevonden dat er VIJF cruciale factoren zijn in hoe je weer verder kan gaan. Daarom hebben we vijf tips opgesteld hoe je omgaan kan als iemand het met je uitmaakt of je afwijst. Daarnaast voegen we ook een gesprek toe van iemand die middenin een relatiebreuk zit en een hoop liefdesverdriet ervaart. We verwachten weer dat je er een hoop aan kan hebben! 
Hoe om te gaan met afwijzingen van vrouwen tip #1:
Geef jezelf de juiste hoeveelheid tijd om te helen, op de juiste manier
Het heeft geen zin om te doen alsof er niks gebeurd is, of om blij te doen als je het niet bent. Het onderdrukken van je gevoelens gaan niet helpen. Geef jezelf de tijd om te helen, maar stel er een tijdslimiet voor.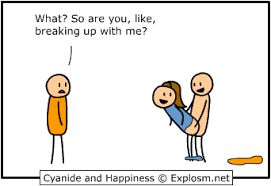 Hoeveel tijd? Dat ligt eraan wat er gebeurd is. Kijk als dit plaatje hierboven je iets deed, van wat een stom grappig plaatje bij deze tekst. Het is echt kut wat er gebeurd is en hij zet dit stomme plaatje zonder rekening te houden met mijn gevoelens hier boven. Zeker is het kut wat er gebeurd is. Dat ontken ik ook niet. Alleen voel je nog iets van boosheid, dan zit je echt nog in de tweede fase. Wat bedoel ik hiermee?
[wpanchor id="de 5 fases van heling van liefdesverdriet"]
Ontkenning
De persoon ontkent het verdriet, hij wil of kan het verdriet nog niet toelaten dus doet hij of het er niet is. Dit is een vorm van zelfbescherming, onze psyche zit zo goed in elkaar dat het ons niet meer geeft dan we aankunnen. Op deze manier kunnen we het verdriet stukje bij beetje geleidelijk toelaten en kunnen we plaatsmaken voor de woede en boosheid.

Boosheid/protest
In deze kan de persoon gaan huilen, vechten schreeuwen of vloeken. Hij gaat protesteren tegen hetgeen hem overkomen is. Hij is op zoek naar een schuldige en dit kan iedereen zijn, een dokter, collega, therapeuten, familie of de relatie zelf. 'Er had anders gehandeld moeten worden anders was hij of zij er misschien nog'. Verlies en verdriet verdwijnen naar de achtergrond.

Onderhandelen/ vechten
Als de persoon beseft dat boos worden en protesteren niet helpt gaat hij op zoek naar andere afleidingen. Zichzelf doelen stellen en beloftes doen. Een cursus gaan volgen, een marathon lopen of een ex geliefde stalken.
Depressie
De persoon geeft zich over en voelt zich machteloos. Hij beseft dat boos worden en onderhandelen het verdriet niet wegnemen en laat de pijn toe. Hij trekt zich vaak terug en sluit zich af voor contact. Ook kan hij alcohol of drugs gaan gebruiken wat ook weer een uitweg is om de pijn maar niet te voelen.
Aanvaarding
Bij deze fase gaat de persoon het verdriet accepteren en berust zich in het verlies en het verdriet. Iemand die een scheiding heeft doorgemaakt kan weer plannen maken voor de toekomst en ziet langzaam aan de zon weer schijnen. Het verlies krijgt een plek.
Een voorbeeld van iemand die door een breakup gaat
Ik hoop dat het je in ieder geval laat zien dat het niets geks wat jij denkt of voelt. Je zult waarschijnlijk heel veel herkenning erbij hebben. Het is normaal dat je even helemaal uit balans bent. Zeker als het je allereerste echte relatie is. Mannen bouwen niet echt diepe relaties op behalve met hun ouders. Vrouwen doen dat al veel meer met vriendinnen en dergelijke. Als je dan je eerste relatie hebt waarin je echte intimiteit ervaart en iemand dichterbij komt dan iemand ooit is geweest, dan is het enorm kut als het opeens uit is. Je moet echt zonder meer afkicken. Nu bij afkicken is het normaal dat jij jezelf echt niet senang voelt. Je zult gedachten hebben van; "KOM IK HIER OOIT NOG UIT" – "WANNEER HOUDT HET OP?" allemaal doodnormaal. Nou lees het, en waarschijnlijk zul je in deze conversatie tussen mij en Koos Relatieloos (gefingeerde naam) wel wat herkennen.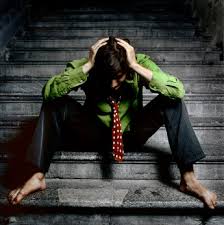 Berichttitel: Het is uit

Map: Postvak IN

Beste Pim,

Sorry als ik je stoor met dit bericht. Ik probeer het zo kort mogelijk te houden.
In mijn topic heb ik wat het gevoel dat ze het niet goed snappen. Jij wel volgens mij.

Ik vroeg mij af of je mij raad kan geven.

6 weken na breakup nu. De afgelopen dagen zijn zwaar klote. Energie en slaap slecht.
Het voelt alsof ik nu dagen heb die in week 2 thuis horen.

Het is alsof het 'momentum' ingezakt is nu.
Week 2-4 na breakup was het (tussen het verdriet door): BAM rationeel 'er zat geen toekomst in.' BAM concentratie naar de punten waarom er geen toekomst in zat, zodat de breakup dubbel en dwars gerechtvaardigd werd. BAM de 2 RSD breakup filmpjes vaak gekeken en op gemediteerd. BAM het doel heiligt de middelen -> het is uit -> goed voor mij op lange termijn. BAM persoonlijke doelen gemaakt, verbeterpunten uit de relatie gedestilleerd…

De machine valt stil nu. De 'BAM's' beginnen hun kracht te verliezen.
De vraag waarom zij dit zo vreselijk (geen gesprek maar alles geblokkeerd, andere 06 enz) moest doen komt weer naar de voorgrond.

Het voelt als 'een lief meisje die een katje het hoofd met een steen inslaat.'
Ongeloof. Is het écht gebeurt? Eh ja…

Ze was mijn topsoldaat. #1. Áltijd aan mijn zijde. Áltijd paraat. Vechten tegen haar mij-hatende moeder.
Dan, one day, na wat geshit dat al paar weken speelde, kiest ze de andere zijde…

Ik voel haar emotioneel gezien ver van mij af staan nu. Logisch na 6 weken geen contact en een relatie die doodgestoken is… Maar toch hekel ik het gevoel van die afstand.

Natuurlijk zijn er meer vissen in de zee, sterker nog, een betere match is noodzakelijk ondanks de intense diepe band die we hadden…
Maar het is zo overweldigend en blijkbaar nog steeds niet volledig te bevatten dat het zo gelopen is…

Snap je?

Vrijdagmiddag gaat het vliegtuig. Maar zoals je merkt ben ik enorm afgeleid. Dat beangstigt mij.
*Daarbij als ik het pad van de liefde/erotiek ga bewandelen dan heb ik een meid waarmee ik geen band heb en die ik minder mooi dan me ex vind. Wat die zorgen over een bounce back geeft. (Zoals Tyler in de breakup video van 2 uur uitlegt: 'Je neukt een chick en even later realiseer je je pas op core niveau dat dat niet je x jaar relatiechick is…' Waar hij dan letterlijk van moest kotsen, zo diep ging die emotie…)

Ik haat mijn negativiteit maar lijk er echt even in klem te zitten momenteel…

Weet je nog iets wat zou kunnen helpen?
Gedachtegangen die alles even anders neerzetten of iets van een houd vast…

Heel erg bedankt!

Vriendelijke groet van Koos Relatieloos
Berichttitel: Re: Het is uit!

Map: Verzonden berichten

Hai Koos,

Jammer maar helaas. Hier moet je gewoon even doorheen.

Het enige wat je eventueel soelaas zou kunnen bieden is dat het doodnormaal is wat je ervaart.

Hoe jij de plotselinge kilte beschrijft, het is echt doodnormaal.

Begrijp dat voor mannen hun eerste echte relatie (met gevoel) voor hen de eerste keer is buiten hun moeder of eventueel familie om dat er zo diepe gevoelens bij komen.

Vrouwen zijn veel meer emotionelere verbindingen met andere mensen al aangegaan.

Daardoor lijkt het alsof zij de breuk beter aankan. Haar doet die breuk ook pijn, alleen zij heeft meer die kilte nodig om gewoon te blijven functioneren. Omdat bij haar die emoties veel verder gaan is het een stukje overlevingstactiek.

Dus accepteer je gevoelens, tracht ze niet langer opzij te zetten, en ga er gewoon doorheen.

Even doorbijten en nee je wordt niet gek. Het is gewoon ff klote. Het zal na dat het wellicht echt ff klote wordt, alleen maar langzaam beter worden. Steeds meer goede dagen.

Het is een rouwproces en afkickproces.

Dus helaas ik kan je alleen bewustwording aanbieden en zeggen dat het doodnormaal is wat je ervaart. Wellicht maakt dat je wel wat rustiger. Ik hoop het maar. Sterkte in ieder geval.

Groet,

Pim

Verzonden: Do 06 Aug 2015, 07:58
Berichttitel: Re: Het is uit

Map: Postvak IN

Beste Pim,

Bedankt! Het maakt mij wat rustiger.

Ik snap wat je bedoelt met dat de kilte voor vrouwen (vaak) nodig is. Er zijn een aantal momenten geweest dat ze op de rand van uitmaken zat. Bij wijze van hoefde ze mij maar in de ogen te kijken en dan kon ze het niet meer.
Daarom zal ze het wel zo onmenselijk hebben gedaan. Anders had ik me er terecht uitgepraat.
Maar dat ze dit kan blijft mij verbazen… Dan heeft ze zich zeer ernstig verhard en heeft ze bewust leugens aangenomen van o.a. haar ma.

Maar goed, wat kan ik daar nog voor kopen…

Ik baal gewoon stevig dat mijn angst waarheid blijkt: In de afgelopen weken ben ik 'van haar af gaan lopen maar ik bleef een koord om mij heen voelen, nu trekt dat elastiek mij hard terug.'

Jij zegt dus alles te laten gaan/lopen?
Niks gaan forceren om Tokyo?
Geen abundance etc mindset aanwakkeren nu?

Vriendelijke groet van Koos!

Do 06 Aug 2015, 11:36
Berichttitel: Re: Het is uit

Map: Verzonden berichten

Nou monitor je gevoelens. Wijs ze niet, wees er ook niet blij om, kijk er gewoon neutraal naar en wees nieuwsgierig naar hoe het zich zo ontwikkelt.

Het gaat vanzelf een keer beter. Duurt gewoon een tijdje.
Ga lekker naar Tokyo, verzet je zinnen even. Dwing je zelf om dingen te doen.

Verzonden: Do 06 Aug 2015, 21:26
Berichttitel: Re: Tokyo vs Ex

Map: Postvak IN

Hallo Pim,

Okay dankjewel!
Ik kan niet anders dan zeggen dat het zeer pijnlijk voelt dat ik op reis ga zonder ex.
Na nog wat graven kwam ik er achter dat ik niet de Japanse chick wil, maar mijn ex.
Dus toch teveel vrouwgericht i.p.v. ervaringsgericht.

Moet dan maar mezelf focussen dat dit om Tokyo gaat en niet een chick scoren…

Hartelijke groet Koos!

| | | |
| --- | --- | --- |
| Verzonden: Vr 07 Aug 2015, 08:53 | | |
Berichttitel: Re: Tokyo vs Ex

Map: Postvak IN

Hallo Pim,

Ik ga eerlijk tegen je zijn. De laatste dagen ben ik een loser.
Complete geestelijke verlamming.

Sinds 5 dagen is het enorm heftig. Ex zeer missen. Continue een zenuwachtigheidsgevoel. Mijn hersenen die steeds weer aan haar denken (hele specifieke flashbacks en momenten dat ik dácht/voelde nog in relatie met haar te zijn, om vervolgens 'wakker te worden') en in tegenstelling tot eerder lukt het mij niet hier controle over te krijgen. Ik voel een enorme drang tot contact. Ik voel dat ik het niet los kan laten. De acceptatie zoals die er was, is weg. De rationaliteit zakt ook. (Wellicht omdat ik de concessies die onze relatie nodig is aan het ondermijnen ben.)

En vannacht was het raak. Kwam haar tegen bij de eerste club die ik bezocht bij voor het eerst in jaren uitgaan.
Ik keek drie seconden haar kant op, zij staarde strak voor zich uit. Daarna negeerden we elkaar compleet. Ik keek nog wel eens haar richting op, heb haar niet zien kijken. Oogcontact vermeed ze ten alle tijde. Ze zal wel gezien hebben dat ik een milf versierde. Daarna ging ik andere club. Aan het einde van de nacht zag ik haar lopen op station met een jongen. Denk gewoon vrienden maar het idee van ……… Echt pijnlijk. Bijna was ik er achter aan gerend.

Ik snap er niks meer van Pim.
Dit is toch niet normaal meer?
Dit zijn week 1-2 gevoelens.
Ik wil met haar praten.
Maar hoe.

Hartelijke groet Koos!

| | | |
| --- | --- | --- |
| Verzonden: Zo 30 Aug 2015, 14:07 | | |
Berichttitel: Re: Het is Uit

Map: Verzonden berichten

Maar hoe?

Nou hoe zou je nu met haar kunnen praten?

Kom op. Verwacht niks, elke verbetering ten opzichte van dit is een verbetering.

Verwacht als je haar ziet niet dat het meer of minder pijn gaat doen.

Onderga, ervaar. Blijven stil zitten is ook wat.

En je bent geen loser. Dat zou zeggen dat als iemand door gevoelens wordt overmand hij een loser zou zijn.

Volgens is dat juist wat Turing bedoelde bij het verschil tussen een mens en een robot. Praat voor de grap eens met een robot. Kijk eens of je je beter voelt.

Pim

| | | |
| --- | --- | --- |
| Verzonden: Zo 30 Aug 2015, 23:30 | | |
Berichttitel: Re: Het is Uit

Map: Postvak IN

E-mailen/post is de enige optie. Zelfs dan kans dat het nooit gelezen wordt.
Of hopen haar weer eens tegen te komen ooit.Het voelt verrot om te zeggen, maar hier rauw uit het hart: Die vrouw is van mij. Zelf hoef ik ook geen andere vrouw overigens. Ik ben van haar.
En dan de hersenen: Kerel get real.
Maar de hersenen leggen het af.Ik begin bang te worden dat ik me er niet over heen zet en dat dit een maanden-/jarenlange chase wordt. Ik heb er aanleg voor. Koppig, niet op willen geven. Me te laten vernederen op dit gebied.Sorry de robot werkt totaal niet.

| | | |
| --- | --- | --- |
| Verzonden: Zo 30 Aug 2015, 23:49 | | |
Berichttitel: Re: Koos Relatieloos

Map: Verzonden berichten

Nee natuurlijk werkt die robot niet. Daarom wees blij dat je een mens bent. He, he zo werkt het toch weer wel om je iets duidelijk te maken.

Je hoeft nergens anders bang voor te zijn dan de angst zelf. Even een spreukie tussendoor.

Tuurlijk wordt dit een dingetje, ga er maar van uit. Zit je tijd uit. Dwing wel jezelf te blijven leven al is het tegen heug en meug. Dat is het enige wat je kan doen om de tijd te verkorten. Wees daar maar koppig in. Geef jezelf een uur per dag om te grienen voor mijn part en dan is het 23 uur gewoon gaan.

Uiteindelijk komt het goed. Het is niet zo dat je hier eeuwig mee blijft zitten. Hoe koppig je ook bent, op een gegeven moment is je lichaam en geest gewoon afgekickt.

| | | |
| --- | --- | --- |
| Verzonden: Ma 31 Aug 2015, 00:00 | | |
Berichttitel: Re: Het is Uit

Map: Postvak IN

Okay goed voorbeeld.

Nu rationaliseren lastiger wordt valt de shitzooi nog wel iets te relativeren ja…

De laatste paar dagen zit ik 80% van de dag in zak en as. Mega destructief.

Waar ik je niet over hoor is contact. Dat lijkt je per definitie een slecht idee?

Niet eeuwig maar van meer dan een maand of 4-5 zou ik flink balen. In mijn pre-pua tijd heb ik over een chick waar ik nooit echt iets mee had 3 jaar gedaan om los te komen. Was zelf ook wel jong toen maar zie dus de aanleg.

| | | |
| --- | --- | --- |
| Verzonden: Ma 31 Aug 2015, 00:15 | | |
Berichttitel: Re: Het is uit

Map: Verzonden berichten

Nee hoor, ik vind het niet een slecht idee.

Ook al brengt het vaak niet de blijde boodschap, het is wel iets waar je de destructieve en fabelachtige gedachtestroom weer mee kan onderbreken met echte realistische input.

Dat er daarna weer iets van interpretatie en perceptie op gang komt is onvermijdelijk.

Ja, natuurlijk is het balen. Het is hartstikke rot voor je, alleen zou je dan willen dat je op een knop kan drukken….EN nu is het voorbij?

Komen we weer op die robot.

Lijden is een onderdeel van het leven, onderga het en gelukkig komt er vaak ook veel creativiteit door vrij als je je maar open blijft stellen (soms tegen heug en meug – I know) voor het leven

Je doet er al goed aan om mij dit te vertellen.

| | | |
| --- | --- | --- |
| Verzonden: Ma 31 Aug 2015, 09:46 | | |
Berichttitel: Re: Het is uit Map: Postvak IN

Ok misschien doe ik dat bericht. Dan bouw ik hem op zoals voorgesteld wordt in 'Relationship Rewind.'

Ik vraag mij wel af of mijn ex-verslaving na afwijzing (wsl geen reactie) afneemt of dat een bericht sturen juist een impuls is…

Behalve dat weet ik rationeel dat het dom is om de relatie voort te zetten. Kans op spijt later is groot. Waarom wil ik dat nu zo per se wel…
Alleen maar omdat ik opeens geloof dat zij van mij is.

Zou ik het met de druk op een knop voorbij willen hebben? Ja deze keer wel. Een ronde ok. Terug bij af, geen rationaliteit en ronde 2 meemaken…no thanks.

| | |
| --- | --- |
| Verzonden: Ma 31 Aug 2015 , 12:29 | |
Berichttitel: Re: Het is uit

Map: Verzonden berichten

Je verloopt de 5 fases. Volgens mij zit je nu in fase 3. Kijk je posts maar na.

Kijk maar of je wat herkent. Sommige fases lopen soms door elkaar heen, al valt er wel vaak de grote lijn te ontdekken. Het is wat het is. En ja, het is niet leuk en heel rot voor je. Zie iets terug in deze post.

[wpanchor id="de 5 fases van heling van liefdesverdriet"]

| | | |
| --- | --- | --- |
| Verzonden: Ma 31 Aug 2015, 13:13 | | |
Je verloopt de 5 fases. Volgens mij zit je nu in fase 3. Kijk deze post er maar op na
Berichttitel: Re: Het is uit

Map: Postvak IN

Het komt niet goed overeen.

Ontkenning heb ik nooit gehad. Ik wist direct hoe laat het was.
Doelen stellen is al vele weken terug.
Aanvaarding was redelijk aanwezig vanaf week 3 maar verdween 1,5 weken terug.
Van depressie is nu sprake, maar daarbij geen overgave.

| | | |
| --- | --- | --- |
| Verzonden: Ma 31 Aug 2015, 14:31 | | |
Berichttitel: Re: Het is uit

Map: Verzonden berichten

Citaat:

Die vrouw is van mij. Zelf hoef ik ook geen andere vrouw overigens. Ik ben van haar.
En dan de hersenen: Kerel get real.
Maar de hersenen leggen het af.

Is toch gevoelsmatig ontkenning? Je kunt er rationeel over zijn, en zeggen "Get Real"

Dat gelijk doelen stellen en actief een soort Anthony Robbins idool volgen is leuk, alleen we blijven mensen. We hebben gewoon tijd nodig.

Als je minder tijd wilt hebben, is het programma van onze coach Marco wellicht iets voor je.

http://directliefdesverdrietverwerken.nl/

Denk je dat mensen dat niet denken als ze huilend hun overleden familielid in handen hebben.

Je ziet ze huilen en "Nee", "Nee" roepen. Gevoelsmatig komt het gewoon nog niet binnen, terwijl rationeel de informatie echt wel binnen komt anders zouden ze niet huilen.

Heb jij al gehuild? Dat is min of meer overgave.

Ik zie een term als loser en dergelijke voorbij komen. Ik lees gewoon over iemand die worstelt met zijn gevoelens. Dat hebben we allemaal. Zou je kunnen zeggen dat als iemand water drinkt een loser is.

Ik zei al de fasen lopen een beetje door elkaar heen, het gaat op en neer.

| | | |
| --- | --- | --- |
| Verzonden: Di 01 Sep 2015, 10:27 | | |
Berichttitel: Re: Het is uit

Map: Postvak IN

Thanks voor je reactie.

Wat bedoel je met gevoelsmatig ontkenning?

En heb ik 10 weken mezelf voor de gek gehouden?
Ik bedoel: ik hád de acceptatie, waarom is die weg…

Ik heb in de eerste paar weken enorm gehuild. Vlak voor Tokyo ook. En de afgelopen dagen een paar momenten.

| | | |
| --- | --- | --- |
| Verzonden: Di 01 Sep 2015, 11:31 | | |
Berichttitel: Re: het is uit

Map: Verzonden berichten

Nou voor de gek houden. Je wilde zo graag door, en zo graag gewoon zo snel mogelijk blij en gelukkig zijn dat je het verwerkingsproces een beetje hebt afgekapt.

Zoiets van. En nu moet het genoeg zijn. GET REAL.

Dat is een een hele logische gedachte. En soms valt het dan toch weer even tegen.

In het speciaal als je jezelf er meer of meer van afhoudt. Geef jezelf bijvoorbeeld elke dag een half uur om lekker jezelf rot te voelen. Open jezelf ervoor.

De rest van de dag weiger je eraan toe te geven. Dat is dan nog een betere aanpak dan gewoon GET REAL tegen jezelf te zeggen. Op een gegeven moment merk je wel dat je dat half uur langer moet maken of korter.

Groet,

Pim

| | | |
| --- | --- | --- |
| Verzonden: Wo 02 Sep 2015, 08:59 | | |
Berichttitel: Re: het is Uit

Map: Postvak IN

Op dit moment ben ik hele dagen down. Iets meer dan een uur per dag dus…ook niet goed lijkt mij.

Het komt volledig op acceptatie aan nu:
– Dat ik weiger te geloven dat me meisje weg is.
– Dat ik haar zie lopen met een andere jongen -> compleet unreal. (Even in het midden gelaten wat de band is.)
– Dat ik nog geloof heb dat we verder kunnen gaan, én dat af wil dwingen, maar dat rationeel gezien behalve niet slim, ook uiterst onwaarschijnlijk is.

Die laatste is de grootste fck up.

| | | |
| --- | --- | --- |
| | | Verzonden: Wo 02 Sep 2015, 13:48 |
Nu ik hoop dat je met deze tekst in ieder geval iets van herkenning hebt. Je bent niet alleen. Het is redelijk normaal wat je doormaakt. Nu dat wil niet zeggen dat je niet nog wat tips kan gebruiken daarom dan nu tip 2.
Hoe om te gaan met afwijzingen van vrouwen tip #2: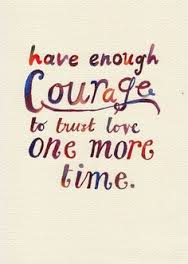 Raak gemotiveerd om weer terug op de markt te raken.
Lees te titel aandachtig. Ik probeer niet te zeggen dat je "terug op de markt moet raken" en allemaal vrouwen moet gaan daten. Het spreekt voor zichzelf dat dat een goed idee is, maar voor de meeste mensen, nadat ze het heeft uitgemaakt, is dat makkelijker gezegd dan gedaan. Het ergste aan het slecht voelen is dat het je motivatie aantast.  Je weet misschien wel dat je er weer op uit moet gaan als je niet depressief wilt zijn, maar als je je niet goed voelt, dan is dat veel harder om dat daadwerkelijk te doen. 
Er zijn verschillende levels van demotivatie. Als je je slechts een beetje gedemotiveerd voelt, dan is soms alles wat je nodig hebt iemand die op je rekent, vooral als je wilt leren hoe je een goede wingman wordt.  Als je je vrienden vertelt dat je uit gaat naar een sociale gebeurtenis gaat voor vier nachten per week,  dan ge je je voelen alsof je je er aan moet houden. Of je voelt je ongemakkelijk elke keer dat je ze ziet. (Dit is hetzelfde principe voor wanneer je wilt stoppen met roken.)
Maar wat als de demotivatie dieper ligt dan dat? Of wat als, je jezelf wel motiveert om uit te gaan, je begint met een sociaal persoon worden, en je het ineens niet voor elkaar krijgt om met iemand te praten wanneer je dat doet?
In dat geval, heb je sterkere maatregelen nodig. Als je een groep met vrienden hebt met veel energie die er op staan dat je met ze uit gaat, maak er gebruik van. Het is cruciaal om goede gewoonten te adopteren als je wilt leren hoe je goed wordt met vrouwen.
Positieve stuwkracht creëert positieve stuwkracht. Negatieve stuwkracht creëert slechts meer. Des te langer je wacht met het beklimmen van de berg, des te moeilijker het is.
Dit is ook een goed moment om individuele dating training in consideratie te nemen, een dating workshop bootcamp (Of een dag spel workshop) .Het punt van deze lessen is om je vaardigheden te oefenen zodat je dateleven  zal worden behandeld, maar een leuke bijkomstigheid is dat je met een hooggemotiveerde groep van gelijken zal zijn die je geheid zullen aansteken met positieve energie en instructeurs wie getraind zijn op je te helpen met je situatie.
Daarbij, zodra je een man ziet die geen haar beter is dan jij in het precies toepassen van wat hij geleerd heeft in de les over hoe je een vrouw aantrekt ga een interessante vrouw aantrekken, zal je het dan niet willen aanpakken?
Visualiseer het nu. Als je de weg naar heling kan zien, dan kun je hem bewandelen.
Hoe over afwijzing van vrouwen heen te komen tip #3: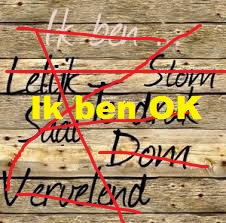 Stop met negatieve zelfpraat
Hopelijk heb je je negatieve gedachtes achter je gelaten bij stap #1. Maar als je een negatief zelfbeeld hebt dankzij het uitmaken, dan is je gevecht nog niet over. Zeg je ooit  dingen tegen jezelf als:
"Vrouwen houden niet van me"
"Ik zal altijd alleen blijven"
"Ik ben niet goed genoeg om nog een ander meisje zoals haar te krijgen"
Zo ja, dan graaf je het gat dieper voor jezelf. Je moet  stoppen met deze dingen tegen jezelf te zeggen en excuses over beter worden met vrouwen kwijtraken. Elke keer  dat je dat doet, zal je het wat meer geloven – en je zult je er ook meer naar gedragen. 
Dit is een bewezen psychologisch principe- als je jezelf genoeg vertelt dat je bijvoorbeeld niet aantrekkelijk bent voor vrouwen, dan ben je dat ook niet.
Je kunt je gedachten niet stoppen om het niet op te brengen, maar je kunt je brein wel zeggen wat je niet prettig vindt. Zodra je negatieve zelfpraat hoort, pas het dan aan naar een gesprek over hoe je belemmerde overtuigingen kwijtraak en juist wat meer zelfvertrouwen gaat opdoen.  Doe een elastische band om je pols en trek en laat het los elke keer aan als je brein naar verboden terrein neigt, als het nodig is. Na een tijd werkt het echt.
Hoe over afwijzingen van vrouwen heen te komen tip #4: 

Kom weer lekker tussen de mensen 
De mensen die het snelst terugvallen van uitmaken of afwijzingen zijn die wie niet al hun sociale energie in die ene persoon hebben gestopt. Als je niet een grote groep vrienden hebt, pak dit dan als een wake up call om je hele sociale leven te herbouwen, niet alleen je leven met vrouwen.
Hoe over afwijzingen van vrouwen heen te komen tip #5:

Blijf uit haar buurt
Haar zien of met haar praten zal je zeker niet goed doen, al zeker niet als je leert hoe het met haar uit te maken. De meeste mensen gaan niet goed met uitmaken om (van beide kanten), dus ze voelt zich waarschijnlijk ongemakkelijk bij jou in de buurt.  Ze heeft haar beslissing gemaakt. Ze gaat niet weer op je vallen gewoon omdat ze je weer ziet.
Haar zien zal je herinneren aan wat je bent verloren. En dat gaat je in zo verre niet helpen, behalve als je alle realiteitszin verloren hebt en hoopt op weer een kans. Soms is het zelfs als je haar ziet, dat je denkt; Ok, het is voorbij. 
Afhankelijk van de situatie, laat in ieder geval een paar maanden voorbij gaan (langer in sommige gevallen) voordat je überhaupt  over nadenkt over weer contact opnemen. En vraag jezelf  dan waarom je weer contact opzoekt, en wat je verwacht wat er zal gebeuren. Wees realistisch.
Er zijn vele goede systemen over hoe je je ex terug krijgt, maar zorg ervoor dat je ex-vriendin terug wilt en daardoor ook terugkrijgt uit een positie van kracht en uit een positie van keuze waarbij je weet dat je meer vrouwen kan daten. Stel je ook eens op de hoogte hoe je met iedereen betere relaties krijgt. Het zou beste wel eens kunnen zijn dat je daar enorm veel van op gaat steken.
Er is een wereld van verschil tussen "Ik kon niemand anders vinden die me wou daten, dus ik vroeg me af of je me een tweede kans kunt geven" en "Ik heb een heleboel mensen ontmoet en heb de kans gehad om geweldige vrouwen te daten. Maar geen van hun liet me voelen wat ik voelde toen wij samen waren."
 En uiteindelijk, onthoud, de nacht is het zwartst voor zonsopgang.
Voor nog veel meer tips, bekijk ook eens deze artikelen:
Oh, en vergeet hieronder je gratis download niet ;)