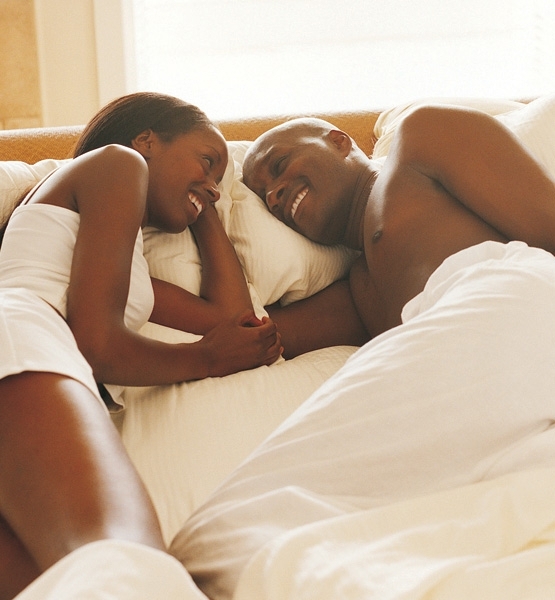 Bij een date seks regelen is meestal niet zo moeilijk. Als een vrouw op een date met je meegaat, vindt je ze namelijk meestal al leuk.
Wil je trouwens écht goed worden met Tinder en Whatsapp? Download dan eens mijn Gratis Tinder & Whatsapp Spiekbriefje met 25 geweldige tips om altijd die date te krijgen.
Het zou kunnen dat ze een gratis etentje wilt, nou dan heb je pech. Ik kom die namelijk nooit tegen omdat ik meestal al nooit uit eten ga op een date.
Maar dat is een andere post. Lees anders eens het boek Zelfvertrouwen met Vrouwen of Uitgaan van Jezelf voor goedkoop daten.
Is voor jou nog wel moeilijk om seks te regelen op een date, dan zou ik zeker deze post op ons vrouwen versieren blog verder gaan lezen.
Seksuele spanning helpt enorm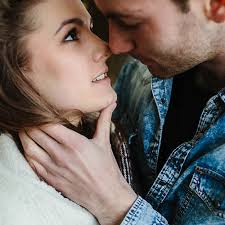 Iets wat je helpt om te weten is dat er altijd al seksuele spanning aanwezig op is een date. Sterker nog er bestaat altijd wel iets van onderhuidse seksuele spanning tussen een heteroseksuele man en vrouw
die elkaar net ontmoeten. Veel vrouwen zullen dit ontkennen, toch is het zo. Seksuele spanning ligt altijd in een beetje doezelend in het water als een nijlpaard waar alleen de neusgaten van te zien zijn.
Onopvallend ligt het daar, alleen een nijlpaard is na de mug wel het dier wat de meeste doden veroorzaak in Afrika. Een nijlpaard kan sneller lopen dat Een vrouw weet ook dat het voor haar 'gevaarlijk' is alleen met je te zijn. Op dat moment kan ze namelijk zomaar ten prooi vallen aan haar seksuele opwinding. De meeste vrouwen weten dat ze in 10 minuten enorm opgewonden kunnen raken. Zo opgewonden dat alle redelijkheid ongeveer uit de deur gaat. Condooms? Nooit van gehoord? Ik een relatie? Nee, joh nu even niet. Seksuele spanning is dus iets wat je enorm goed kan gebruiken als je seks op een date wilt.
Sloof je niet uit op je date
Als jij je gaat zitten uitsloven en allerlei zaken gaat doen en dingen gaat zeggen om indruk te maken zegt dan 1 groot ding.
IK BEN ONZEKER VAN MEZELF!
IK DENK DAT IK ZELF NIET DE PRIJS BEN, DAAROM SLOOF IK ME ZO UIT. IK PROBEER INDRUK TE MAKEN OP JOU, AANGEZIEN IK DENK DAT JIJ MEER WAARD BENT DAN IK.
Dit terwijl zij indruk moet maken op jou. Zij moet zich maar bewijzen aan jou dat zij het waard is om bijvoorbeeld door jou gezoend te worden.
Ja, het is voor veel mannen een nieuw concept, en wellicht zelfs ongeloofwaardig, toch is dit voor jou de beste instelling om seks te krijgen op de eerste date!
Het is ook opvallend dat veel mannen denken dat zij alleen maar zenuwachtig zijn op de (eerste) date. Meestal zijn ze zenuwachtig dat de date wellicht niet goed verloopt. Veel mannen hebben er geen idee van dat de vrouw ook hoopt dat jij haar aardig zal vinden. Ze hebben er geen idee van dat de vrouw ook haar best aan het doen is zodat jij haar aardig gaat vinden
Je hoeft dus weinig te doen, dan lekker te luisteren naar haar waarbij je af en toe een leuke vraag stelt. Dat stelt haar op haar gemak. Meer hoeft het eigenlijk niet te zijn.
Heb je geen leuke vragen voor een date? Nou ik heb er nog wel honderden. Leer er 10 uit je hoofd, dat zou meer dan genoeg moeten zijn.
Waarom?
1. Er bestaat dus al seksuele spanning tussen jullie
2. Een vrouw die met je op date vind je al leuk
Ik zeg het nog maar een keer, want de meeste mannen voelen toch iets van een behoefte om zich te gaan zitten uitsloven.
Doe de volgende zaken op een eerste date
Begin van de date
Wijs haar naar tafel (zeg dus nooit – waar zullen we eens gaan zitten), hou de stoel voor haar achteruit, en zeg "Ga zitten!". Voor haar komt het galant over, terwijl je daarbij ook nog eens haar een bevel geeft. Een leidende man op een date is altijd aantrekkelijker voor een vrouw dan een volgende man. Ze voelt zich er meer vrouw door, ze gaan aan seks zitten denken met jou, al zullen veel vrouwen dat nooit aan je vertellen of bekennen.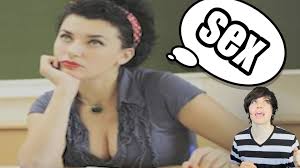 Vanaf het eerste moment trachten mannen de seksuele spanning te verminderen, door een grapje te maken of haar heel snel 3 zoenen te geven. Maak er juist een lekker lome zaak van. Neem alle tijd, omhels haar als een oude vriend, geef haar die zoen, en zeg "Fijn dat je er bent, je ziet er leuk uit." Kijk haar daarna stil aan, geef haar de kans om ook iets te zeggen. Vaak komt iets supercomplimenteus uit haar mond over jou.
Houd je handen gewoon rustig op tafel .
Op het moment dat je merkt dat je met je handen alleen maar onrustig aan het bewegen bent, doe het topje van je wijsvinger tegen je duim.
Dit voorkomt gefiezegefozel met je vingers en handen. Daarnaast wordt je alleen maar zelf steeds zenuwachtiger van al zenuwachtig geprul met je vingers. Sterker nog, zij wordt er ook zenuwachtig van. Daardoor voelt zij zich niet comfortabel, stop daar maar mee dus.
Blijf redelijk serieus op de eerste date
Heel veel mannen hebben de neiging om zenuwachtig te gaan lachen, en constant grapjes te gaan zitten maken.
Als ze een clown wilde daten dan had ze vast een kaartje bij het circus gekocht. In het begin kan een beetje lachen wel. Na 2 minuten kan je daar voor een groot deel mee ophouden. Natuurlijk mag je lachen. Het is niet noodzakelijk om seks te hebben op een date om te lachen of veel grapjes te maken.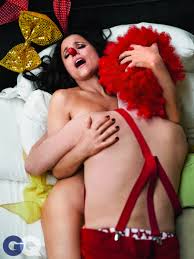 Hoe komt het dat zoveel mannen toch de druk voelen om grappig te moeten zijn? Nou veel mannen lezen in vrouwenblaadjes, dat vrouwen zoveel houden van mannen met humor. Daardoor vinden mannen het toch belangrijk om grappig gevonden te worden op de date, Ze gaan daarom maar veel grapjes zitten maken. Nou mannen met humor zijn er niet zoveel. Je hebt grote kans dat jouw humor, kromme tenen humor is. Of dat jouw humor niet precies de humor is die jouw date waardeert. Ondanks de kromme tenen humor lachen die mannen vaak ook nog eens schuddebuikend om hun eigen grappen.
De vrouw voelt de druk om constant mee te lachen, en daarom kan zij zich niet ontspannen. Akward!
Daarnaast hebben veel mannen de neiging om spanning (ook seksuele spanning) weg te lachen.
Herkenbaar? Op het moment dat je voelt dat je zenuwachtig wil gaan lachen om spanning los te laten, concentreer jij je op je tenen die je hard mogelijk gekromd naar beneden doet.
Lachen is namelijk dodelijk voor seksuele spanning. Een vrouw wil altijd een man die meer seksuele spanning aankan dan zij. Door sociale druk hebben vrouwen namelijk de neiging om de verantwoordelijkheid om tot seks te komen op jouw bordje te leggen. Zo zijn ze in ieder geval geen slet, voor de buitenwereld en zichzelf. Als jij seksuele spanning niet aankan, dan zal er altijd een deel van de verantwoordelijkheid om tot seks te komen richting haar bordje komen. Daarnaast vindt ze je meestal gewoon een watje, en geen echte man.
Hou van de stilte op de eerste date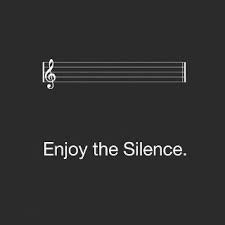 Op het moment dat mannen niets meer weten te zeggen op een date, gaan ze vaak maar wat zeggen om wat te zeggen te hebben. Ze zijn bang voor ongemakkelijke stiltes die kunnen vallen. Voor hen is een succesvolle date ongeveer een date waarin geen stiltes vallen. Kijk in haar plaats daarvan met jouw linkeroog in haar linkeroog aan – ZONDER IETS TE ZEGGEN! Wacht tot zij de stilte weer verbreekt.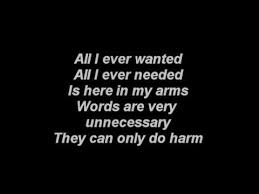 Geniet van de seksuele spanning die dit opwekt bij haar. Op het moment dat jij wegkijkt (waarom zou je, ze heeft toch zulke mooie ogen) of dat jij begint te praten ben je de seksuele spanning tussen jullie alleen maar aan het verlagen. Veel mannen gooien er opmerkingen in als "Oh, ja dat vind ik ook leuk" – "Oh, ja dat ken ik, ja", terwijl ze naar hartenlust knikken en glimlachen en constant voorover buigen met hun hoofd naar haar. Haar onderbewuste krijgt nu alleen maar door dat jij je onderdanig voelt ten opzichte van haar.
Zit in plaats daarvan lekker achteruit, en zeg niet te veel. Laat ook niet te veel op je gezicht zien dat jij haar leuk vindt. Geef haar zeker niet meer dan 1 compliment over haar uiterlijk in de hele interactie, namelijk aan het begin. Dat stelt haar namelijk wat meer op haar gemak, ze heeft waarschijnlijk net 2 uur over haar uiterlijk gedaan. Juist omdat ze zo weinig informatie krijgt dat jij haar wel ziet zitten, zal ze haast automatisch meer voor jouw genegenheid haar best gaan doen. Ze investeert dus meer, waardoor je aantrekkelijkheid en waarde alleen maar verhoogt.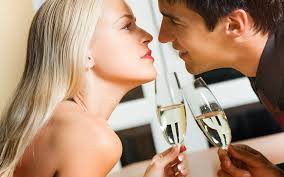 Het is helemaal niet alleen jouw verantwoordelijkheid om te praten. Het is helemaal niet alleen jouw verantwoordelijkheid dat jullie het naar je zin hebben. Het is jullie beider verantwoordelijkheid. Als je het wel als alleen jouw verantwoordelijkheid ziet kom je als man al snel over als iemand die te hard zijn best doet. Niet aantrekkelijk….
Jouw verlangen is haar verlangen
De meeste mannen reageren veel te veel op verzet. Een vrouw die zegt dat ze niet met je meer naar huis wilt? De meeste mannen laten zich verleiden tot een discussie.
Een discussie die haast alle seksuele spanning vakkundig uitroeit. Vaak win je het logisch wel van haar, alleen haar gevoel (ze wil seks met jou) is weg. Daarnaast kom je nog al over als iemand die al tijden droog heeft gestaan. Ook meestal niet echt opwindend voor vrouwen. Vertrouw erop dat de seksuele spanning er al is.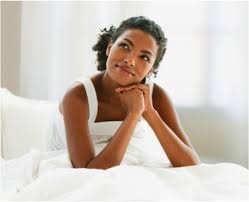 Een vrouw die zegt dat ze nog geen seks met je wilt, denkt al over seks met je. Veel pickup mannen reageren al niet veel of ze reageren met iets van "Natuurlijk niet joh". Op zich al niet verkeerd, beter dan die logische discussie. Je kunt zoiets juist ook gebruiken om de seksuele spanning op te voeren. De vrouw gooit namelijk die opmerking erin als een soort lokaas. Zij kan de seksuele spanning niet meer aan, en gooit het er maar in. Zo voelt zij zich beter. Nu laat haar maar in de seksuele spanning gaar koken. Pak haar hand, streel haar hand en zeg terwijl je haar doordringend aankijkt; "We zijn volwassen mensen, ik vind het belangrijk dat we comfortabel zijn bij wat we doen."
Wellicht zegt zij nu iets van (in een wanhopige poging de seksuele spanning te verlagen) "Ja, daarom hebben we ook geen seks vandaag".
Kun je altijd antwoorden met; "……."Kijk haar gewoon stilzwijgend en zwoel aan. Als ze dan nog begint; "Ik dacht dat ik duidelijk was, het is belangrijk dat we allebei comfortabel zijn bij wat we doen."
Nou ik ben nooit een vrouw tegengekomen met een zo een sterk frame dat ze daar nog iets over weet te zeggen. Ze schikt zich daarna als vanzelf in jouw leidende en bevelende rol op de date. Iets waardoor jij alleen maar seksueel aantrekkelijker wordt.
Haar aanraken op de eerste date
Je kunt eens beginnen met een high five (als je iets leuk vindt, niet te veel dat komt weer te 'try hard' over, maximaal 3 keer over de hele date) en een vriendelijke por in haar zij. Als dat allemaal goed gaat, dan ga je haar hand strelen. (wil je de complete sequence – kijk dan even in het boek Zelfvertrouwen met Vrouwen van de Dating Doctors). Nu kan zij haar hand wegtrekken. Jij denkt , wellicht nu : MISLUKT – of EPIC FAIL.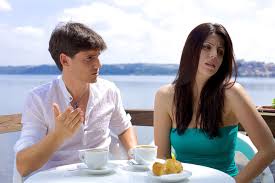 Nou niets is minder waar, tenminste als je de spanning niet probeert weg te werken met een grappig bedoelde opmerking als "Oh, ik wist niet dat je smetvrees had." Reageer al helemaal niet teleurgesteld of verontwaardigd. Haar veroordelen als preuts of frigide zal ook niet veel helpen voor seks op de eerste date (understatement van het jaar hier). Reageer precies hetzelfde als zij, die haar hand wegtrok. Reageer gewoon niet. BEM! En nog een BAM.
Kijk nu gaat de seksuele spanning naar hoogtes die we willen hebben. Heel goed. Veel mannen voelen nu ook de spanning en denken dat ze 'creepy' worden. Ze zijn hun hele leven al bezig geweest met het andere mensen naar de zin te maken. Oh, dat iemand anders er aanstoot aan zou kunnen nemen. Nee, hoor liever fuck ik mijn eigen (liefdes)leven wel helemaal in een grote puinhoop.
Het is een risico wat je zal moeten gaan nemen. Je reactie is in ieder geval goed, want nu lijkt het of er niets gebeurd is, terwijl er wel iets is gebeurd. Oooh, ik voel terwijl ik het schrijf die spanning gewoon in mijn lichaam. Ik vind het heerlijk, en jij zal het heerlijk moeten gaan vinden. Dat is een stukje ervaring, alleen het is ook gewoon veel doen wat ik hier nu schrijf – voor JOU!
Op het moment dat je na 10 minuten gewoon weer hand pakt en haar hand gaat strelen, zul je overkomen als beslist en leidend. Je zult overkomen als een man die weet wat hij wilt. Dit alles gecombineerd met de seksuele spanning die nu ook door haar lieve lijf giert is een bijna onfeilbare combinatie voor een succesvolle eerste date. Een date waarop je meestal heel snel seks hebt met elkaar.
Wees open en ruimdenkend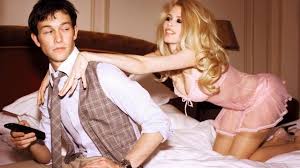 Een vrouw voelt zich namelijk constant veroordeelt. Ga niet over sletten zitten praten. Ga niet over vrouwen zitten praten die zich sletterig kleden. Vertel gerust over een vent van 50 en een vrouw van 21, en dat je dat helemaal OK vindt. Het zijn toch volwassen mensen. Ga niet jaloers doen als ze over andere mannen praat. Ze is een volwassen vrouw, wat dacht je dan? Dat je met een non aan het daten was? Op het moment dat je heel ruimdenkend en open overkomt op haar, is ze eerder geneigd tot seks met jou. Natuurlijk mag je een mening hebben, alleen tracht altijd meer begrip in de mening te leggen dan een veroordeling.
Zoenen op de eerste date
Als je dit allemaal goed doet, kun je gewoon aan het einde van de date zeggen; "Kom laten we gaan, ik heb zin om je te zoenen, en ik houd van privacy. Hou jij ook van privacy?"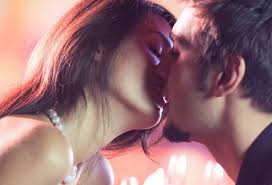 Meestal zeggen ze dan "Ja" of ze reageren een beetje verbouwereerd dat je zo direct bent. Het windt hen wel op. Het komt namelijk brutaal en zelfverzekerd over, terwijl je het ook nog over privacy hebt. Met andere woorden discretie is bij jou gegarandeerd. Weer zo'n aantrekkelijke combinatie die voor vrouwen bijna niet te weerstaan is.
Nu neem haar mee naar jouw huis of je eigen woning. Natuurlijk heb je dichtbij haar of jouw woning afgesproken, dat spreekt vanzelf. Mocht er geen bed dichtbij voorhanden zijn, dan is er meestal wel ergens een invalidentoilet voor handen in een groot hotel, ziekenhuis of ander openbaar gebouw.
Wanneer ze excuses gaat zitten maken van "Ja, dit is pas de eerste date" of "Ik ken je nog maar net" of "Ik moet morgen vroeg op" dan blijf je gewoon stil en je kijkt haar verleidelijk aan. Vaak komen vrouwen dan toch opeens met een "Ok, vooruit dan". Soms komen ze nog met "Wat zit je nou te kijken", terwijl ze de seksuele spanning probeert weg te lachen. Sta haar dat niet toe. Zeg, "Sssstttt, geniet van het moment, je hoeft niet zo zenuwachtig te zijn."
Voor mannen met weinig ervaring zal dit alles moeilijk zijn. Vrouwen zullen je zeker in het begin ook testen of je echt zo zelfverzekerd ben als je over komt. Ze kijken je rustig aan, en zeggen dan iets van "Weet je zeker dat je niet homoseksueel bent?" als je bijvoorbeeld een roze blouse draagt.
Een kort "Nee" volstaat. Ga niet in een complete verdediging hierover zitten kruipen. Val haar gewoon aan met een ontsnapping erin gebouwd; "Ben je echt zo kortzichtig dat je denkt dat mannen die roze dragen homo zijn, nou dan stap ik weer eens op. Of zit je me een beetje te plagen?"
Nou gegarandeerd dat ze zegt dat ze je een beetje zat te plagen. End of testing phase, go into initiating sexsequence…..
Samenvatting seks op de eerste date
Samenvattend veel mannen denken maar dat ze allerlei dingen moeten doen. In plaats van daarvan, ga rustig achteruit zitten en laat haar maar een beetje zweten. Laat het zo overkomen dat je aan het kijken bent of zij wel goed genoeg is voor jou…..voor seks op de eerste date!
Ga er vanuit dat de aantrekkingskracht en seksuele spanning tussen jullie al bestaat. Daardoor zul je al veel minder de behoefte hebben om je te gaan zitten uitsloven. Concentreer je meer op het laten bestaan en verder opbouwen van die seksuele spanning. Er zijn al genoeg mannen die seksuele spanning niet aan kunnen en daardoor deze spanning juist verminderen of zelfs vermorzelen.
Bonustechniek voor seks op de eerste date!
Als ze zegt dat ze geen seks met je wilt, zeg haar dan dat je nooit seks hebt gelijk nadat je iemand hebt ontmoet. Je kunt ook nog zeggen dat je beloofd dat jullie vandaag geen seks gaan hebben.
Op dat moment kan de vrouw gaan ontspannen, en ze zal ondertussen van alles doen om te kijken of jij je aan je belofte kan houden. Dat brengt haar als vanzelf in haar eigen gevarenzone om seks met jou te hebben. Nou gelijk nadat je iemand ontmoet heb je inderdaad geen seks met haar.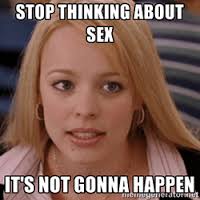 Als je vandaag hebt gebruikt, dan wacht je gewoon tot middernacht, dan begint namelijk de volgende dag. Voor de rest kan je deze techniek zelf wel een beetje uitvogelen.
Nu kan ik je nog veel meer vertellen alleen zo wordt het wel een beetje lang. Wil je meer weten over seks op de eerste date, lees dan het boek Uitgaan van Jezelf. Schrijf je in op onze nieuwsbrief vrouwen versieren en ontvang vandaag nog gewoon gratis!  het complete boek Uitgaan van Jezelf t.w.v. 50 euro met allerlei tips en tric's over vrouwen versieren en seks op de eerste date.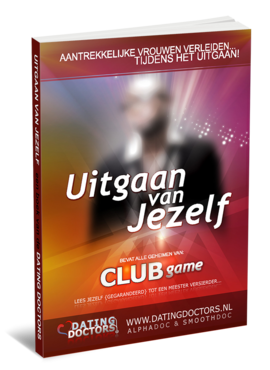 Nu met deze blogpost en dan nog eens een boek van 268 bladzijden moet het toch wel een beetje lukken met seks op de eerste date.
Voor nog veel meer tips, bekijk ook eens deze artikelen:
Oh, en vergeet hieronder je gratis download niet ;)