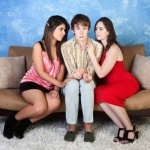 Ik weet wat jij wil.
Want je bent niet op dit artikel gekomen zonder reden.
Jij wil die ene leuke vrouw in je leven krijgen.
Of meerdere vrouwen tegelijk.
Het maakt mij niet uit, die keuze wat je wil is voor jou.
Een liefdesleven vol met vrouwen moet voor iedereen weggelegd zijn wat mij betreft.
Hoe je dit krijgt, ga ik je leren in dit artikel.
Je krijgt:
Leren vrouwen versieren in 5 stappen
Hoe je sneller vrouwen leert versieren dan Usain Bolt
7 krachtige versierzinnen die je elk moment kunt gebruiken
Hoe je online net zo flirterig wordt als in het echt
Hoe je vrouwen leren versieren onderdeel maakt van je leven
De beste manier om vrouwen te leren versieren
Aanspreken, versieren, chatten, en daten. Alles komt aan bod
Wil je trouwens écht goed worden met Tinder en Whatsapp? Download dan eens mijn Gratis Tinder & Whatsapp Spiekbriefje met 25 geweldige tips om altijd die date te krijgen.

Tip 1: Leren versieren met het 5-stappen-Punaniplan
Wat mij betreft bestaat het complete versierproces uit 5 stappen.
Master je deze 5 stappen, dan kun je in iedere situatie een vrouw versieren, doorleiden naar een date, en uiteindelijk op haar rug je bed induwen.
Laten we beginnen met stap 1.
Stap 1: Master jezelf
Leren versieren begint bij jezelf.
Namelijk nog voordat er een woord uit je mond is gekomen, kan het al einde verhaal zijn.
Want veel datingcoaches zullen het nooit zeggen, maar er verzorgd uitzien helpt wel degelijk met vrouwen versieren.
Daarnaast zorgt het dat je zelf lekker in je vel zit.
En deze positiviteit straal je indirect weer naar vrouwen uit.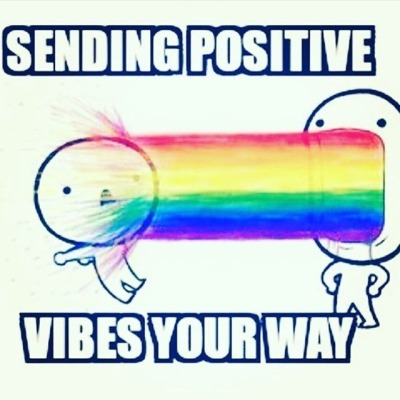 Nu hoef je er niet uit te zien als een catwalk model.
Maar door een top-notch zelfverzorging, zal je opeens heel wat vaker én langer de borstzijde van een vrouw gaan zien.
Straks geef ik je een lijst met praktische tips die je allemaal in één dag kunt toepassen.
Zodat je vanavond nog zogezegd als een ander persoon de nachtclub of bar instapt en een sterke eerste indruk neer kunt zetten.
Stap 2: Master je sociale vrijheid
Nu je weet hoe je eruitziet als een baas…
…stap 2.
Tijd om ervoor te zorgen dat je die vrouwen binnen gaat hengelen.
En je hoeft geen hogere wiskunde gestudeerd te hebben, om te begrijpen dat je met meer hengels, meer vissen vangt.
Oftewel.
Zorg dat je op verschillende manieren in contact komt met vrouwen.
Ten eerste door overdag te leren aanspreken.
En hoe je ermee om moet gaan als je afgewezen wordt. Check daarvoor de volgende video:
Maak voor overdag vrouwen aanspreken gebruik van mijn aanspreek gesprekstemplate. Dit zorgt ervoor dat jij elke vrouw foutloos voor je kunt laten stoppen en een gesprek met haar te beginnen.
Ten tweede door regelmatig uit te gaan.
Ik raad je aan om minimaal twee avonden per week uit te gaan, als je wil leren versieren.
Geen tijd?
Protip tijd!
Protip:
Eén van onze coaches heeft ook zijn eigen bedrijf. Hierdoor kan hij nauwelijks uitgaan.
Toch wil hij zijn versierskills op het hoogste niveau houden.
Hoe hij dit doet?
Door een aantal avonden in de week van 23:00 tot max 1:00 uit te gaan. En zaterdags dan de hele nacht.
Want al ga je maar een uur uit. Alsnog kun je dan 5 vrouwen aanspreken en het versierproces leren.
Zelfs nog wat nummers scoren 😉
Doe je dit een hele maand, dan kom je makkelijk aan de 100 vrouwen per maand.
En zodra je dit hele leren versieren onder de knie krijgt, staat je contactenlijst bomvol met vrouwennamen zoals Lisa.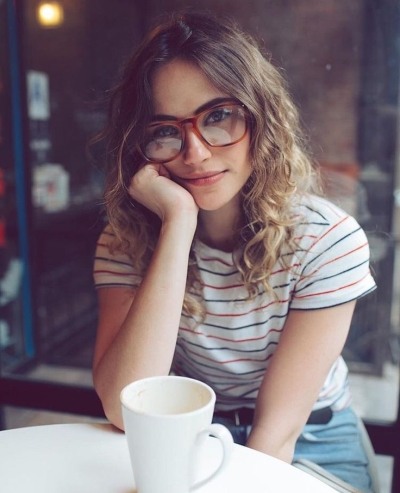 Ontmoet Lisa 😉
Als laatste.
Installeer een datingapp.
Tinder is en blijft vooralsnog de absolute nummer 1.
Maar ik vertelde je net, dat meer hengels voor meer vrouwen gaat zorgen.
Dus kijk ook zeker of één van de andere datingapps interessant voor je zijn.
Zeker als je doel is het krijgen van een vriendin, kun je wellicht beter uit de voeten met een andere datingapp.
En ook voor een friends with benefits wil je eigenlijk gewoon meer lijntjes uit hebben hangen 😉
Het kan allemaal bij online dating.
Gebruik als openingszin een zogenaamde 'clickbait-zin'. Deze heeft de grootste kans op een reactie. Bijvoorbeeld mijn Messi Versiertruc
Gaaf.
Alle hengels staan aan de rand van de vijver.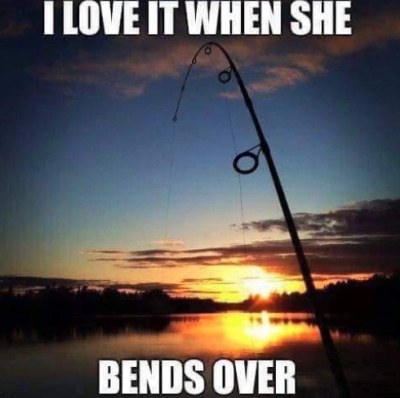 Echter.
Wat doe je wanneer je beet hebt?
Dat leer je in stap 3.
Stap 3: Master je versiervaardigheid
De voorbereiding zit erop.
Je weet hoe je moet aanspreken en alle apps staan geïnstalleerd op je telefoon.
Echter met enkel een mooie openingszin of eerste bericht, maak je haar nog niet wild aangetrokken tot je.
Dit gebeurt in het gesprek dat na het aanspreken volgt.
En wanneer het gesprek enkel bestaat uit de volgende onderwerpen:
Je werk
Je hobby's
Wat je gister hebt gegeten
…Dan zal je altijd de plank misslaan.
Of eindig je in de friendzone.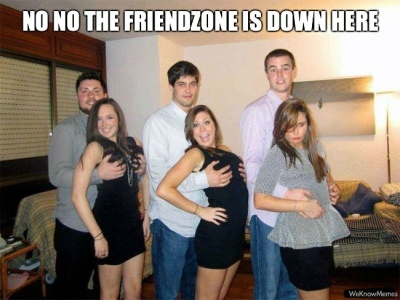 Wat wil je dan aan bod laten komen in je gesprekken?
Dit:
Fun en speels
Spanning
Aanrakingen
…Hiermee ram jij die spijker in één zwiep het hout in.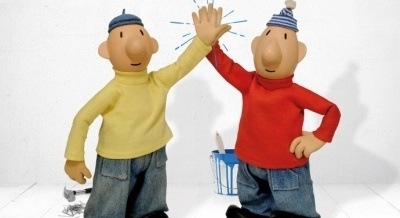 "A je to"
Straks krijg je een aantal sterke zinnen van mij.
En gaan we een vliegende start geven op het gebied van jouw online-versiercarrière
Daarmee komen we ook gelijk aan bij stap 4 van het Punaniplan.
Online flirten is namelijk niet meer te vermijden tegenwoordig.
Tenzij jij die ene bent, die vanuit de jungle deze artikels leest en afhankelijk bent van andere vormen van communicatie, zoals rooksignalen.
Stap 4: Master je WhatsApp skills
Digitaal flirten is een hele andere wereld.
Geen lichaamstaal.
Geen intonatie.
Geen mooie glimlach.
Dit is puur zwart op wit.
En een aantal andere functies die de chatomgeving je geeft.
Zoals ik al zei:
Het is niet meer weg te denken tegenwoordig.
Daarom wil je online versierskills masteren.
Zodat je iedere vrouw die je hebt ontmoet, via de telefoon weer op date krijgt.
(Over dates gaat stap 5 trouwens)
En een goed begin is het toepassen van mijn meest-gekopieerde onlineflirttechniek.
De regel van 2/3.
Straks ga ik daar veel dieper op in en krijg je allerlei praktische zinnen mee, die je zelf kunt gebruiken.
Echter, een goed begin is gebruikmaken van deze 17 online knip-en-plak flirtzinnen.
Nu de laatste stap van leren versieren.
Dates.
Stap 5: Master je dates
This is it.
Je hebt haar aangesproken.
Je hebt haar versiert.
Je hebt via de chat weer op date gekregen.
Nu gaat het erom.
Wordt de date een succes en ga je haar vaker zien, of krijg je de volgende dag het gevreesde berichtje:
"Je bent een leuke jongen…
…MAAR,
Ik voelde geen klik. Sorry"
Daarom.
Hoe pak je een date het beste aan:
Zie het niet als een 'date', dan ligt er voor jullie beide niet zoveel druk op.
Pas dezelfde regels als bij het versieren toe, je hebt haar namelijk nog niet gewonnen. Omdat ze met je op date gaat, wil niet zeggen dat ze al is verkocht. Blijf haar versieren.
Zorg dat je een plan hebt, laat niets wat je kunt voorbereiden, aan het toeval over. Hierover straks meer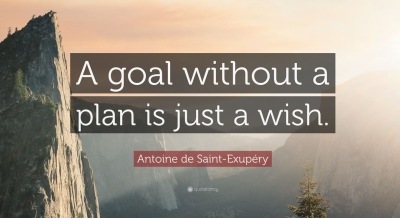 Nu denk je misschien dat het heel veel moeite gaat kosten om al deze stappen te masteren, terwijl je al zo een druk leven hebt
Daarom nu een tip waarmee vrouwen leren versieren onderdeel wordt van je leven.
Zonder dat je je drukke planning op enige wijze hoeft aan te passen.
Het verweeft zich simpelweg met je dagelijkse bezigheden.
Tip 2: Sneller vrouwen leren versieren dan Usain Bolt
We staan zaterdagavond in een Amsterdamse club.
Ik tik mijn deelnemer aan en zeg:
"Bro, ze kijkt je aan!"
Hij kijkt in de richting die mijn elleboog aanwijst.
(De coaches en ik gebruiken de elleboog om te wijzen in plaats van met de hand, dat is subtieler)
"Bedoel je nu dat ze wil dat ik op haar afstap?… Neeej, ze kijkt toch naar de gast achter me." Zegt de deelnemer.
Excuusjes…
*Ik geef hem een zetje in haar richting*
En jawel. Ze raken verwikkeld in een lang gesprek en intiem gedans.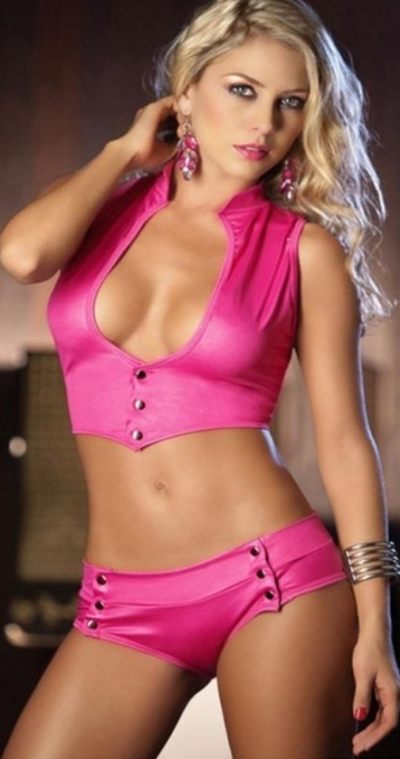 Goed.
Ik zal eerlijk zijn.
Haar gestaar is wel een overduidelijk signaal vanuit haar kant.
Toch hinten vrouwen op ontelbaar veel manieren dat ze geïnteresseerd in je is.
Onderzoek zegt zelfs dat vrouwen constant met mannen flirten.
Er is helaas alleen 1 ding:
99% van haar signalen sneuvelt onderweg.
Waarom?
Omdat deze signalen jou niet opvallen.
Simpelweg omdat wij mannen dit niet doorhebben.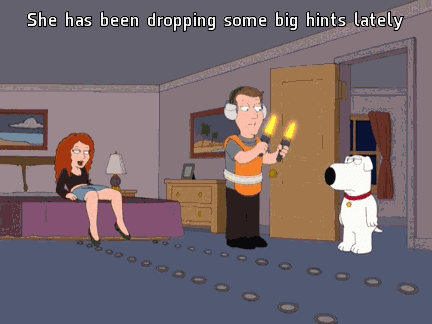 Nu kun je denken dat de oplossing is, om al deze signalen uit je hoofd te leren.
Niet doen.
Je hebt namelijk net gelezen dat vrouwen constant schijnen te flirten.
Daarom is de manier die ik nu met je ga delen, oneindig keer beter.
Hierdoor leer je namelijk sneller versieren dan Usain Bolt de 100m aflegt.
Hoe?
Door met alles en iedereen te flirten.
Natuurlijk vrouwen die je wil versieren.
Maar ook:
Mensen die je toevallig spreekt op straat.
Wanneer je in de winkel bent bij de kassa
Met je beste vrienden
Je familie
En je goudvis
Want een onderdeel van versieren is spanning creëren in een sociale situatie.
Wanneer jij met iedereen met wie je op een dag praat deze spanning creeërt…
…en niet enkel de vrouwen die je probeert te versieren.
Dan zul je merken dat je vrouwenversier-skills binnen korte tijd door het dak gaan.
Natuurlijk zijn er ook speciale programma's die je de skills tot in detail kunnen aanleren.
Zo hebben wij de videocursus FLOW gemaakt.

Maar is een videocursus iets dat je aan wil schaffen, of heb je mijn artikels en video's genoeg?
Het is ook mogelijk dat een videocursus niet voldoende is. Dat je coaching in het echt nodig hebt.
Daar ga je nu alles over te weten krijgen.
Tip 3: Een videocursus vrouwen versieren
Mijn beste lezer.
Zoals je weet, geef ik je regelmatig letterlijke zinnen mee in mijn artikels en video's.
Zo kom je in dit artikel 7 versierzinnen tegen.
Zinnen die ik tig keer zelf heb uitgesproken tegen een vrouw.
(En nog steeds zeg)
Zinnen waarmee ik tig vrouwen tot me heb aangetrokken.
En tig vrouwen mee heb meegenomen naar mijn bed.
Jij kunt hetzelfde resultaat boeken met deze zinnen.
Echter…
De zinnen kun je op verschillende manieren uitspreken.
Terwijl er maar één manier het effectiefst is.
Spreek je ze op een andere manier uit. Dan wijst ze je mogelijk af.
Op welke manier dat je ze wil zeggen, vertel ik je vaak niet in de artikels en video's. Dat stop ik in de producten.
De artikels en video's geven je de basisinformatie. Werkelijk meer dan genoeg informatie om zelf op pad te gaan en erachter te komen wat voor jou wel en niet werkt.
In de producten ga ik echter de diepte in op alle details.
En ontleed ik elke techniek, stap en zin, zodat ze altijd voor je werken.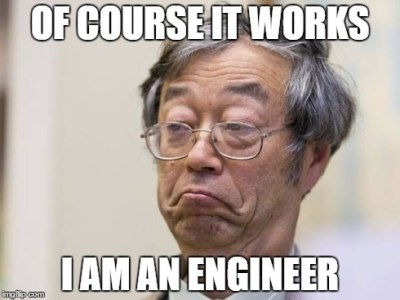 Het complete versierproces met 100+ video's van verschillende coaches en mij krijg je in FLOW.
Het is ons meest uitgebreide videoproduct dat ingaat op het complete versierproces. Alles krijg je aangeleerd
Per januari maken we om die reden ook FLOW een vereiste wanneer je een Bootcamp versiertraining wil volgen.
Door FLOW van tevoren te hebben doorlopen, zal je namelijk op de Bootcamp een vliegende start maken zonder dat héél je wereld te snel op zijn kop wordt gezet. Hierdoor boek je veel meer progressie, dan wanneer je nog groen aan de Bootcamp begint zonder de 4 pijlers te kennen.
Met de 150 – 250 euro korting die je krijgt op je Bootcamp, ben je zelfs voordeliger uit op die manier.
Dus voor de slimme rekenaar die graag een training wil doen, is eerst FLOW volgen dus volkomen logisch.
Want met de LIVE-events die je erbij krijgt én de bootcamp-korting krijg je FLOW vrijwel voor nop.
Meer info?
Ik dacht dat je het nooit zou vragen 😉
Bekijk alle details hier:
Tip 4: Stop DIRECT met een goede indruk maken
Fak die eerste indruk.
Want de meeste mensen verknallen het toch.
Ik zal je een voorbeeld geven en we brengen Lisa weer even terug.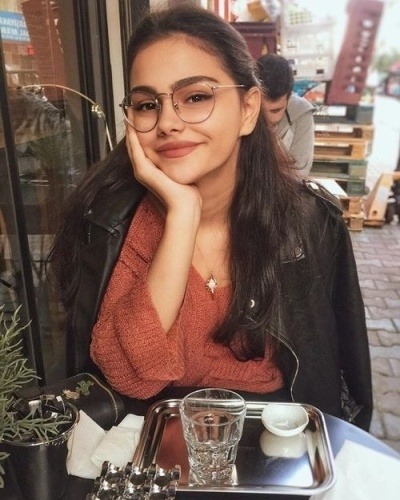 Gijs ontmoet Lisa:
"Hey, hoe het je?"
"Hoi, ik heet Lisa, jij?"
"Gijs, aangenaam."
Tik..
*30 seconden later*
…Tak
"Uh sorry, hoe heet je ook alweer?"
Ja…
Best wel jammer.
Want hier had je de kans om een charismatische indruk achter te laten.
In plaats daarvan, vergeet je meteen van de andere persoon haar favoriete woord:
Haar naam.
Dus zorg dat je haar naam onthoudt.
En ga de volgende checklist af zodat je er zeker van bent dat je een goede eerste indruk maakt:
Zorg dat je diegene het gemakkelijk / comfortabel maakt
Trek je beste kleding aan of ga een keer de stad in voor een nieuwe uitgaansuitrusting
Doe niet je best met 'extra stevig te knijpen met je hand', maar pak diegene de hand op een prettige manier aan. Bij vrouwen is dit vaak iets zachter, bij mannen juist steviger.
Zorg dat je luid en diep praat als een baas. Jij bent ook niets anders dan de baas.
Je lichaamstaal; loop rechtop, leun achterover, en kijk haar recht aan en vaak met een grote glimlach
Trouwens.
Het mooie als jij haar naam onthoudt.
Je hebt gelijk een mooi plaagmoment.
Want grote kans dat zij jouw naam namelijk vergeet.
Zeg dan:
"Vrouwen denken ook maar aan één ding"
Zo beschuldig je haar op een flirterige manier dat zij jou alleen maar ziet als object. En niet geïnteresseerd is in wat je zegt.
Dit is iets wat je vrouwen wel vaker hoort zeggen. Mannen zeggen het vrijwel nooit.
Juist dingen gebruiken die vrouwen tegen mannen zeggen, is een sterke manier om een vrouw te teasen.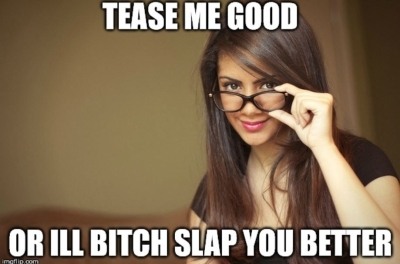 In het speciale artikel dat ik laatst erover heb geschreven, leer je nog 7 manieren + 11 zinnen om haar te teasen.
Tip 5: Maak leren versieren makkelijk, gebruik deze 5 zinnen
Wanneer je vrouwen wil leren versieren, doe het zo gemakkelijk mogelijk.
Want wat veel mannen fout doen, is gelijk creatief willen zijn.
En hun favoriete datingcoach na willen doen.
Maar dan blijven de resultaten waarschijnlijk achter en komen negatieve gedachtes op dat versieren misschien niet voor jou is weggelegd.
Eén van onze regels bij AttractionGym is dan ook:

Dus leer eerst een aantal versierzinnen, waarmee je haar altijd kunt plagen.
(Straks krijg je ook een paar sterke vragen die je kunt stellen op je dates en hoe je ervoor zorgt dat je nooit zonder gespreksstof zit)
Zinnen waarvan je zeker weet dat ze werken.
Wanneer je dan de onderliggende principes begrijpt, kun je creatief gaan worden met je eigen zinnen.
Voordat je het weet doe je dan je favoriete datingcoach na.
Dus praat in minimale hoeveelheid over werk
Standaardvragen kun je altijd nog stellen
Nooit breek je het ijs, omdat je het té oppervlakkig houdt
De volgende zinnen volgen deze punten zeker niet.
Gebruik ze daarom:
De 1e versierzin.
Handig bij het begin van het gesprek:
"Weetje, je lijkt me een type dat erg van dieren houdt, ja volgens mij doe jij wel zoiets zoals diergeneeskunde / dierenarts."
"Haha nee, waarom denk je dat?"
"Je ziet er wel uit als het kattige type. ;)"
"Hahah flauwww."
 …Zet het gesprek voort…
Natuurlijk kun je ook op de dikgedrukte woorden iets anders invullen.
Versierzin 2.
Wanneer je hiervoor een grap of plaag hebt gemaakt en ze begint helemaal te giechelen, kun je deze perfect inzetten:
"Wow je hebt echt een super theatraal gezicht. Jouw gezicht gaat echt alle kanten op, je zou echt toneel moeten spelen."
Versierzin 3.
Kijk.
Jij wil de prijs spelen, die zij wint.
Maar wel op een subtiele manier. Zodra je negativiteit toont of 'moeilijk' gaat doen richting haar, verdwijnt de aantrekkingskracht vaak snel.
Echter een beetje hard-to-get spelen is één van de dingen wat vrouwen onweerstaanbaar vinden.
Zeg halverwege de interactie:
"Eerst dacht ik dat je misschien een beetje apart was, nu mag ik je wel."
Let op.
Zeg deze 3 zinnen altijd met een grijns op je gezicht.
Doe je dit niet, dan zal je waarschijnlijk falen in een leuke reactie opwekken.
Je bent gewaarschuwd.
Zoals ik al zei:
De intonatie die je gebruikt is belangrijk, en ook de pauzes, en er zitten nog een paar technische haken en ogen aan sommige zinnen.
Dit leer ik je tot in de details samen met 17 andere gesprekstechnieken in de videocursus ConversatieKoning.
Trouwens, hier kun je alvast 17 gratis voorbeeldzinnen downloaden die je gelijk vanavond al kunt gebruiken.
Sla ze op in je telefoon, zodat je altijd even kan spieken.
Tip 6: Voorkom de #1 fout in online versieren
Ik heb ooit maandenlang het daglicht niet gezien.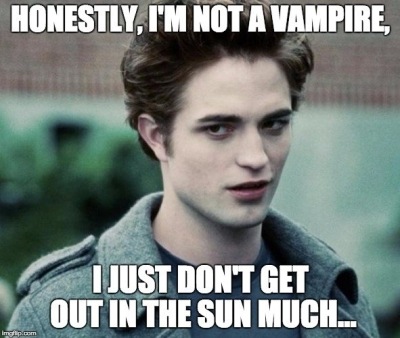 Het enige licht wat ik zag, was afkomstig van mijn telefoonscherm.
Met daarop de chatgesprekken die ik niet alleen met vrouwen, maar ook met mannen, hierop had.
Mannen, die mij screenshots stuurde van hun gesprekken.
In de onlinecursus BerichtenBaas die ik op dat moment aan het maken was, leer ik namelijk een aantal mannen live in het versieren van vrouwen via de chat.
Vaak waren het subtiele fouten die deze mannen maakten.
Die we dan samen oplosten.
Echter wél fouten die ervoor zorgde, dat ze hun chatpartner nooit in het echt zouden zien.
Vandaag onthul ik een klein beetje van dit product om uiterst effectief online vrouwen te versieren.
Eén onder van het product richt zich namelijk op wat ik 'T-splitsing momenten' noem.
Momenten dat je óf de weg van succes op gaat.
Óf het gesprek richting de afgrond schopt.
Voorbeelden hiervan zijn:
Zij reageert even niet, en jij begint saaie vragen te stellen
Jouw berichten zijn altijd langer dan die van haar
Jij stelt meer vragen en zij beantwoord ze enkel met 'ja' en 'nee'
Jij reageert direct en zij laat je een dag wachten
Jij gebruik meer emoticons en smileys dan zij
Deze 5 cruciale punten maakt jou in 1 woord:
Reactief.
Zij heeft door dat jij het poesje bent dat aan het grijpen is naar de ongrijpbare laser op de muur.
Terwijl zij relaxed op de bank zit te spelen met de laserpen, ren jij voor haar alle kanten op.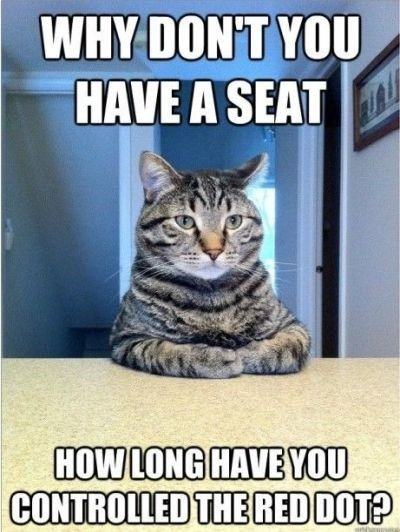 Hier is de oplossing om altijd de juiste weg op te gaan in deze beslissende 'T-splitsing momenten'
Namelijk mijn meest-gekopieerde regel:
De regel van 2/3e
Wat houdt deze regel exact in?
Jij gaat altijd op 2/3e zitten van de aandacht die zij jou geeft.
Je dwingt jezelf zo kort, krachtig en bondig te zijn in je berichten.
Hierdoor kom je vele malen mannelijker en aantrekkelijker over in je berichten.
Zo dwing je jezelf om kort, bondig én krachtig te communiceren in je berichtjes.
Je zal mannelijker overkomen, en aantrekkelijker zijn terwijl je flirt via de app.
Daarmee ben je niet meer het poesje…
…maar de baas met de laserpen 😉
Exact weten hoe jij de baas met de laser wordt, laat ik je zien in de video hieronder.
Gelijk krijg je nog meer flirttechnieken voor in je chatgesprekken.
Want vrouwen versieren leren houdt niet op bij de realiteit, maar gaat door in de digitale wereld.
Tip 7: Gespreksstof tijdens het versieren, of op date
Ga er maar vanuit dat je gesprek gaat hebben met een vrouw.
Natuurlijk.
Versieren enkel met lichaamstaal is mogelijk, maar niet aan te raden.
Beter is om oneindig gespreksstof te hebben (kom ik zo op)
Of een aantal vragen.
Echter, wel vragen die haar niet in slaap doen sukkelen.
Stel bijvoorbeeld…
Een normale vraag:
"Wat is de laatste keer dat je iets voor het eerst hebt gedaan?"
Een seksuele vraag, hierdoor gaat ze aan zoenen denken:
"Wanneer je iemand zoent, heb je dan voorkeur voor de boven- of onderlip?"
Mega willekeurig, maar supergrappig:
"Je hebt een bloedtransfusie nodig om te overleven. Het enige bloed dat ze hebben is het bloed van Hitler. Zou je het doen?"
Maar zoals je waarschijnlijk weet.
Met enkel vragen stellen wordt het nog geen spannende date.
Daarom wil je oneindig gespreksstof hebben.
De sleutel tot oneindig gespreksstof is:
Vaak overspringen naar een ander onderwerp.
En dat gaat heel eenvoudig met de volgende inleidende zin:
"Trouwens, dat doet me denken aan…"
…en dan begin je gewoon te vertellen over hoe je laatst Ralph de Reddingspop ontmoette.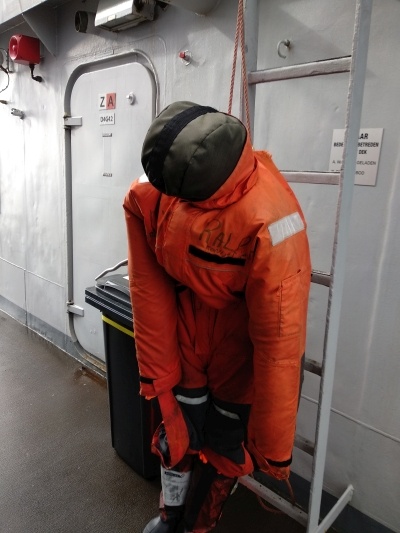 Want er is niemand die na gaat denken of de overgang die je maakte wel logisch was.
Voor nog meer vragen check deze vragen die perfect zijn om op date te stellen.
En bekijk de video voor een flinke dosis gespreksstof:
Tip 8: De date-checklist waarmee je date al voor 50% geslaagd is
Uiterst belangrijk.
Maar veel mannen trekken een vies gezicht, wanneer ik zeg dat je je date wil voorbereiden.
Vaak hoor je:
"Je gaat zoiets als de liefde toch niet helemaal in een proces gieten… Het is iets dat natuurlijk moet ontstaan…"
Hmm…
Toch ga ik liever voor zekerheid, dan geluk.
En met mij zijn vele anderen het eens: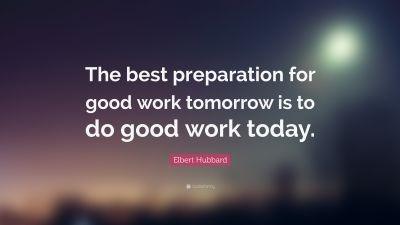 Dit zijn bekende quotes van:
Benjamin Franklin
Sun Tzu
Abraham Lincoln
Abraham Lincoln nogmaals (hij is wel echt ziek goed voorbereid zo te zien)
Daarom hier een checklist, zodat jij volledig voorbereid op date gaat en niets aan geluk hoeft over te laten.
Maar voordat we beginnen met de lijst.
Nog een inspirerende quote voor je: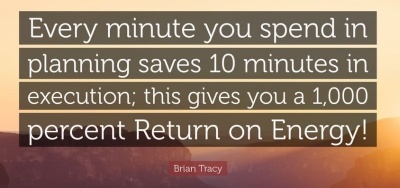 Weet van tevoren waar je heen gaat. Ken de plek van binnen naar buiten. En zorg dat je twee plekken klaar hebt voor je date. Afwisseling en dynamiek is de sleutel.
Persoonlijke verzorging
Sla deze maar over als je stap 1 van het Punaniplan al hebt uitgevoerd. Hoe dan ook. Zorg dat je er op je beste uitziet op je date. Jij hebt toch ook liever dat ze opgemaakt aankomt in een strak jurkje, dan met uitgelopen mascara en een sloddertrui?
Lees je in.
Deze voorbereiding is zo eenvoudig. Toch doen heel weinig mannen dit. Wat? Van tevoren nog even jullie chatgesprek doorlezen. Op deze manier heb je gelijk gespreksstof voor op je date en kan je haar verbazen dat je alle besproken details nog over haar weet. En kun je haar gelijk plagen over het feit dat zij waarschijnlijk alles over jou vergeten is.
Onderzoek wijst uit dat we elkaar gedrag onbewust spiegelen. Als jij je voelt goed, voelt je date zich goed. Maar als jij gestrest bent, is je date dat dus ook. Ga voor dat je op date gaat dus iets leuks doen… even sporten, lachen om een YouTube video, of bel even met je beste vriend.
De ontmoeting
Onthoud de volgende drie woorden: Glimlach, knuffel, enthousiasme. Die speelt ook weer in op het vorige punt. Want als jij blij bent om haar te zien, is zij blij om jou te zien. Zo sta je gelijk 1-0 voor op je date.
Check voor nog meer eerste datetips de volgende video. Nu kom je nooit meer onvoorbereid aan op je date en kun je het altijd naar een goed resultaat leiden:
Tip 9: De flirtcoach is dé beste investering van je leven
Laatst in Amerika, was ik aanwezig bij een coaching.
Dat vertelden de overige coaches die dat weekend de bootcamp leidden.
Eén van de deelnemers zei het volgende:
"Heeft Daan nóg coaching nodig!?"
– De Deelnemer
Niet voor versieren, maar voor andere (nogal grote) doelen behalen, schroom ik niet coaching te nemen.
Waarom?
Coaching is namelijk de shortcut van het leven.
Je kan boeken lezen om nieuwe skills te krijgen.
Je kan video's kijken om ervaring op te doen.
Je kan zelf op pad gaan om je vaardigheden in de praktijk te trainen.
Maar niets is krachtiger dan een combinatie van bovenstaande drie.
+
Iemand die over je schouder meekijkt én je real-time aanwijzingen geeft.
Oftewel.
Coaching.
Daarbij…
Hoe eerder je iets leert, hoe eerder je ervan geniet.
Dus:
Hoe meer nutteloze pijn je vermijdt. En in de lange termijn zelfs geld kan besparen.
Het maakt niet uit om wat voor soort coaching het gaat.
Coaching (of mentoring) is dé manier je succes in de stroomversnelling te gooien. De manier die daarnaast wordt aangeraden door ieder succesvol persoon.
Herken je die momenten dat je naar het volgende niveau bent gegaan?
Dan weet je ook dat je plots weer nieuwe mogelijkheden ziet, die je eerst niet zag.
En ook gelijk nieuwe uitdagingen ziet om nóg een niveau beter te gaan, om weer nieuwe mogelijkheden te ontdekken.
Er is geen limiet.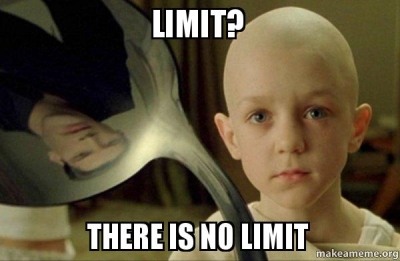 Dit is mijn definitie van geluk:
Progressie maken.
Zie anderen die een versiercursus hebben gevolgd dezelfde mening hebben.
Zit je nog steeds te twijfelen of je wel of niet een versiercursus moet doen?
Laat me je dan overtuigen lekker thuis in je luie stoel te blijven zitten…
…en je enige vrouwelijke interactie die je hebt op je beeldscherm afspeelt.
Check de volgende video:
Tip 10: Het beste moment van het jaar om actie te ondernemen te doen
De Punaniformule.
In 1955 werd, als ik het me goed herinner, de natuurkundige Stephen Hawking beroemd met dit werk.
Kort gezegd werkt de formule als volgt:
"Hoe natter het weer, hoe droger de punani"
– Punaniformule
Wacht even…
Dat klinkt niet helemaal als zijn woorden, maar er mee eens ben ik het 100%.
Anyway.
Regen is eenvoudigweg niet sexy.
Vrouwen versieren in de zomer is simpelweg eenvoudiger.
Zeker als het aankomt op overdag vrouwen aanspreken.
Jij als vreemde man die haar dag komt maken in de zomerzon, is nu eenmaal een stuk romantischer.
In de winter daarentegen, zit iedereen het liefst warm binnen.
Daardoor zullen de clubs echter wel vol zitten en misschien kun je daar dan weer een warme one night stand scoren.
Of zak je lekker knus weg met je nieuwe vriendin in de zachte bank onder een warme denken.
Leuk en aardig deze toekomstschetsen.
Maar.
Dan moet je wel actie ondernemen vriend.
Anders zit je er voor de rest van je leven zo bij: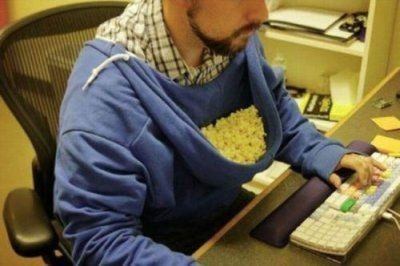 En het beste moment om actie te ondernemen is NU.
Met je eerste stap.
Het downloaden van mijn gratis Transformatiepakket.
Het enige wat je hoeft te doen, is je mailadres hieronder in te vullen.
Dan stuur ik het pakket direct naar je toe.
Zo heb je vandaag al je eerste stap gemaakt.
Van je bro,
Daan de Ram
Voor nog veel meer tips, bekijk ook eens deze artikelen:
Oh, en vergeet hieronder je gratis download niet ;)