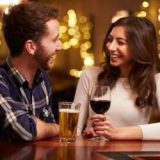 Je kan de ander wéér meenemen naar de volgende dertien-in-een-dozijn plek.
Wéér tegenover de ander zitten, terwijl je een paar drankje wegdrinkt.
En dan de volgende dag wéér horen, dat er niet echt een klik was…
Want laten we eerlijk zijn:
Zo maak je geen indruk op je date.
Iedereen doet dit.
Jij…
Jij kan veel beter.
Hoe?
Met de originele date ideeën en tips uit dit artikel
Belangrijk: Dit artikel is voor mannen. Ben je een vrouw? Ga dan naar dit artikel specifiek voor jou geschreven:
25 Leuke en Originele Date Ideeën
Vandaag krijg je dit:
55 originele dates, waarmee je haar enthousiast maakt om vaker met je te daten
Technieken die je tijdens de date kunt toepassen om haar meer aangetrokken tot je te maken
Een aantal van mijn beste versierzinnen over Whatsapp en in het echt
Hoe je ervoor zorgt dat je altijd een originele date hebt
Mijn favoriete cafés in de drie grootste steden van Nederland
En meer…
Wil je trouwens écht goed worden met Tinder en Whatsapp? Download dan eens mijn Gratis Tinder & Whatsapp Spiekbriefje met 25 geweldige tips om altijd die date te krijgen.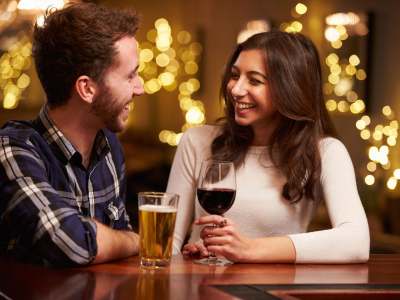 Ik heb de originele dates opgedeeld in een aantal categorieën:
Zo vind je:
Originele dates in de zomer
Originele dates in de winter
Thuisdates
Actieve dates
Originele buitendates
Originele dates ook al komt de wereld tot haar einde (hier vind je de leukste cafeetjes)
Dates in de drie grootste steden van Nederland
Maar eerst iets anders dat je moet weten…
Wat over het algemeen de 'originele date' van iedereen is
Nu moet het gebeuren.
Na gezellig afgesproken te hebben voor het bruine café…
…een paar drankjes te hebben gedaan aan een tweepersoons tafeltje tegenover elkaar…
…en gezellig hebben geklets over koetjes en kalfjes…
…nu weer buiten staan voor het café om afscheid te nemen.
Dit is de climax van de avond:
Het moment van de zoen.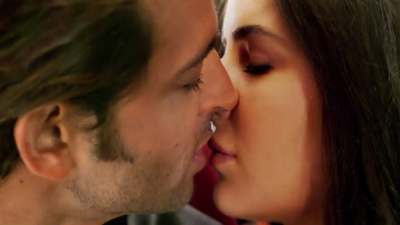 Je gaat ervoor.
Je komt met je mond dichterbij de hare.
Je sluit je ogen.
Eéééénnn…
Boem.
Je lippen crashen, na een technische ontwijkingsmanoeuvre van je date, op haar wang.
Wat ging er fout?
Het was toch zo gezellig?
Kijk.
De fout lag niet eens bij het feit dat je pas op het einde van de date voor de zoen ging.
De fout lag erin, dat je voorspelbaar was van moment één.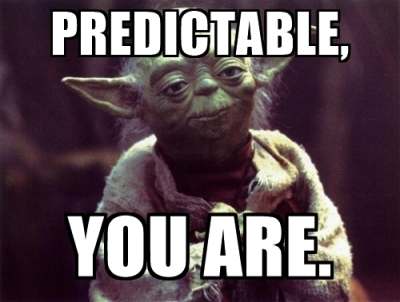 De gemiddelde date is namelijk voorspelbaarder dan weten dat James Bond met de Bondgirl in bed eindigt.
Kortom wees origineel.
Onvoorspelbaar.
Onvoorspelbaar als Arya uit Game of Thrones.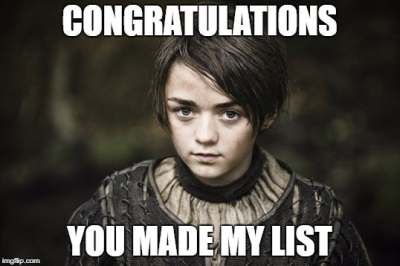 Jouw onvoorspelbaarheid op dates ga ik er vandaag bij je in slijpen.
Het begint allemaal bij een goede voorbereiding.
 "Every minute you spend in planning saves 10 minutes in execution; this gives you a 1000 percent return on energy"
- Brian Tracy
Eén zo een voorbereiding is een originele date klaar hebben.
Voor als je net zo onvoorspelbaar wil zijn tijdens je date (en daarmee mysterieus en interessant voor haar) raad ik je aan om de volgende artikelen er even bij te pakken:
9 Belangrijke datingtips om eindelijk succes in je liefdesleven te krijgen
17 date tips voor een perfecte (Tinder) ontmoeting
Trouwens, een juiste zin over de Whatsapp kan het verschil maken tussen dat ze met je op date wil of niet.
Maak gebruik van mijn gratis Whatsapp spiekbriefje.
Hier zit, onder andere, een zin in zodat ze het niet kan weerstaan met je op date te willen.
Dan nu:
55 originele date ideeën.
Originele dates in zomer
De zomer is de perfecte tijd voor de leukste dates.
Je kunt lekker naar buiten zonder dat je tenen eraf vriezen.
Je date zal altijd aantrekkelijk gekleed zijn.
En alles is open.
Daarom hier de meest originele dates voor je, die je in de zomer samen kunt doen.

Idee 1: Bootvaren
Maak het origineel door niet op weg te gaan met een transportmiddel op wielen, schoenen of vleugels.
Ga het water op en neem een boot.
Gedraag jullie als een team. Ga samen kajakken.
De Biesbos is een perfecte plek om een kano te huren. Je kunt overal aanmeren voor bijvoorbeeld een lunch, of een wandeling waar je niemand tegen zal komen.
Doe een rondvaart onder de stad door in Den Bosch, de Dieze. Dit perspectief heb je nog nooit van een stad gehad. Daarnaast geeft het jullie de mogelijkheid om samen een nieuwe stad te verkennen, mocht je niet bekend zijn in Den Bosch.
Idee 2: Picknicken
Pak een kleed, vul een mand met lekker eten en drinken (een wijntje mag niet ontbreken), zoek een leuk park in de buurt op, vind een plek bij boom, en ga samen picknicken
Hoe je de date nog verder aan kunt kleden:
Ga van tevoren samen naar de supermarkt en neem allebei mee wat jullie lekker vinden. Kies daarnaast dingen voor elkaar uit. Of vertel haar van tevoren wat ze mee moet nemen. Bonuspunten als je niet verteld dat het voor een picknick is
Picknicken is lekker rustgevend. Er zit niet zoveel druk op de date, omdat jullie tussendoor toch de hapjes moet maken en eten.
Zoals ik als zei: ga bij een boom picknicken. Je kunt nu heel makkelijk tegen de boom aanzitten en een romantisch momentje creëren waarbij zij tussen je benen komt zitten. Massage misschien?
Idee 3: Skaten
In je vroege jaren heb je het waarschijnlijk wel gedaan…
…Op wieltjes door de straat rollen.
Nu je ouder ben, kun je er waarschijnlijk weinig meer van.
Daarom juist ontzettend leuk om samen te doen.
Huur skates bij een skatewinkel in de buurt. Iedere stad heeft wel een plek waar dat mogelijk is. Bijvoorbeeld de Skatedokter in Amsterdam en de Uithof in Den Haag.
Bepantser jezelf en je date in alle beschermingsmateriaal die je kunt vinden (zeker als je het niet kan) en help elkaar de kunst van het skaten te leren.
Skate langs het strand door de duinen, of door een park en stop tussendoor bij een café. Op deze manier kun je meerdere dingen combineren in jouw originele date.
Idee 4: Strand
Zeker als je niet dicht bij het strand woont, is een uitje maken naar het strand altijd speciaal.
Maar nu ben ik niet de standaard strandganger die naar het strand gaat om in de zon te liggen.
Nee.
Dat is namelijk niet origineel.
Wat wel:
Neem een vlieger mee. En dan bedoel ik zo'n stuntvlieger met twee touwtjes. Zorg dat jij al wat geoefend hebt met sturen en leer het je date.
Maak zandkastelen, graaf elkaar in, ga in de branding staan, of probeer over de golven te springen terwijl je elkaar in het water probeert te duwen
Doe tussendoor een drankje in één van de strandtenten, of neem zelf wat mee voor een zanderige picknick
Vergeet elkaar niet in te smeren
Idee 5: Tandemfiets
Als rasechte Hollanders mag de fiets op een date niet ontbreken.
Maar in plaats van ieder op zijn eigen fiets, of zij bij jou achterop, gaan we het origineel maken.
Je huurt namelijk een tandemfiets voor jullie samen.
Succes:
Tandemfietsen is niet heel lastig. Toch als je het nog nooit gedaan hebt, lijkt het wel zo. Nu komt het neer op een stukje vertrouwen in elkaar.
Je kan om de beurt voorop zitten, zodat je het stuur in handen hebt. De ene keer bepaal jij waar jullie heengaan, de andere keer mag zij bepalen. Of misschien leuker, laat degene achterop de route bepalen
Het is spannend, gezellig en je kan samen genieten van de omgeving.
Zeker als je de fiets meeneemt naar de volgende plek:
Idee 6: Texel
Huur dus bijvoorbeeld de tandemfiets op Texel, of pak samen de scooter.
Verdwaal in de duinen en bossen van Texel
Bezoek samen Ecomare
Ga samen wadlopen (straks meer hierover)
Ontdek samen Texel, er is meer te doen op dit 170km2 grote eiland dan je denkt
Idee 7: Ballonvaart
Wil je van haar je vriendin of vrouw maken…
…of wil jij je hoogtevrees overwinnen, of die van haar?
Doe een ballonvaart.
Zelf nog nooit gedaan, maar laat me weten hoe het was!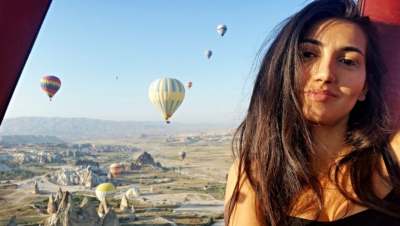 Originele dates in de winter
Dit is wat velen denken:
"De winter is de tijd om binnen te zitten met de kachel aan, veel leuks is er buiten niet te doen."
En dit is jammer.
Want er zijn veel meer activiteiten samen in de winter te doen, dan enkel de plusknop van de thermostaat in te duwen, en je achterstand van series in te halen.

Idee 8: Barbecueën
Deze staat niet in de verkeerde lijst.
Barbecueën in de winter is een ding. Of tenminste, vanaf nu in ieder geval wel.
Gewoon in dikke kleding, buiten de barbecue aansteken en er een lekker stuk vlees en groente op klaarmaken.
En dan samen oppeuzelen.
Marshmallows en alles erbij.
Combineer het met zelfgemaakte glühwein en je hebt een originele date die niet veel mensen snel zullen doen.
Voor bonuspunten gebruik je niet een normale barbecue, maar zo een houtkachel.
Idee 9: Griezelavond
's Winters is het vroeg donker.
Laat het ook donker en maak er gebruik van voor een originele date.
Laat je vriendin langskomen voor een heerlijke griezelavond.
Kijk samen een horrorfilm met enkel een paar kaarsen voor verlichting.
Lees elkaar griezelverhalen voor van bijvoorbeeld Reddit (is leuker dan je denkt).
Idee 10: Kerstmarkt
Nog een perfecte plaats.
De kerstmarkt.
Gezellig, kerstverlichting, muziek, struinen langs de kraampjes, warme chocolademelk, glühwein en een glaasje jenever.
En een romantische kus als afsluiter.
Woon je dicht bij de Duitse grens? Pak een markt in Duitsland, daar zijn ze veel beter.
Trek jullie mooiste kerstkleding aan. Een kerstmuts mag niet ontbreken
Idee 11: Kerstversiering
Rond Kerst moet je er toch aan geloven.
Kerstversiering.
Vaak niet erg motiverend om zelf allerlei versiering op te hangen en neer te zetten.
Maar juist wél leuk om het samen te doen.
Doe eerst inkopen en verander de kamer in een werkelijke winterwonderland
Inkopen zou je kunnen doen op de kerstmarkt. Zo maak je er een heel avontuur van
Meer motivatie nodig om de kerstversiering op te hangen? Zet de kachel uit. Nu moet je werken voor je warmte.
Tussendoor genieten van een wijntje
Idee 12: Samen onder de dekens
Buiten is het koud…
…Binnen is het lekker warm door de brandende kachel.
Bleh, te standaard.
Schakel die kachel uit, en warm jezelf en elkaar op door dekens, kleding en elkaar.
Pak elkaar helemaal in en kijk naar jullie favoriete kerstfilm
In plaats van de lichten aan te zetten om elkaar te kunnen zien, zet je kaarsen neer
Zorg dat je glühwein klaar hebt staan, niet uit de supermarkt. Maar zelfgemaakte.
Idee 13: Schaatsen
Toegegeven…
Niet super origineel.
Alhoewel…
Als je aan veel mensen vraagt wanneer de laatste keer is dat ze op ijzers hebben gestaan, dan is dat vaak jaren geleden.
(Daarnaast geven ze ook gelijk het excuusje dat ze er niet goed in zijn)
Daarom is schaatsen alsnog een originele date:
Zeker als jullie niet de beste zijn, is elkaars handen vasthouden tijdens het schaatsen ontzettend leuk. De kans dat je valt is namelijk vele malen groter. En dan help elkaar weer overeind.
Warme chocolademelk, glühwein, kacheltje… noem maar op.
Je bent lekker actief bezig! Waarom het zo sterk is om tijdens je date toe te passen vertel ik je straks
Idee 14: Winter Efteling
Zelf nog nooit naar toegegaan, maar van vrienden weet ik dat dit het toppunt is qua dates.
Pas wel op.
99,69% kans dat je date daarna je vriendin is.
Dit is wat de Efteling zelf te vertellen heeft over de Winter Efteling editie:
"Duizenden twinkelende lichtjes, winterse lekkernijen, Vreugdevuren en besneeuwde dennenbomen. Over de ijsbaan zwieren met je lief, gierend van een glijhelling of wegsmelten bij je favoriete sprookje. Beleef de Winter Efteling, waar de koudste dagen van het jaar het warmst aanvoelen en de avonden nog langer mogen duren."
Deze heeft mijn 'stamp of approval'.
Bonusidee 15: winter date tip van een trouwe lezer:
"Beste originele winter date die ik heb gedaan:
Samen naar de indoor skihallen, en daarna glühwein samen maken bij haar thuis. Beste date voor in de winter haha, zorg wel dat je al weet hoe je glühwein maakt want ik verpeste het bijna"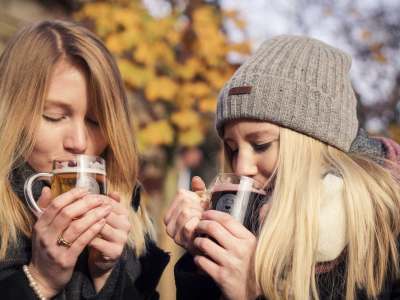 Pro-tip: Hoe je binnen je dates origineel kan zijn
Dit is belangrijk voor tijdens de date.
En voor die momenten dat een originele date niet mogelijk is.
Bijvoorbeeld:
Misschien heb je maar een uurtje om snel een koffie te pakken samen.
Moeten jullie eerst nog een stuk reizen voordat je elkaar kan ontmoeten.
Is het de eerste date en is ze nog wat terughoudend qua uitgebreide dates.
Toch wil je nooit standaard zijn op je dates.
Standaard is namelijk de éénrichtingsweg naar een saaie date. Eén waarbij zij geen gevoel bij je krijgt, geen spanning ervaart, en slapend uit haar neus zit te eten.
Daarom geef ik je hier een aantal tips die je tijdens je date kunt uitvoeren, mochten jullie belanden bij een Starbucks, McDonalds, of bioscoop:
Ga naast elkaar zitten, waarbij ook niet iets van een leuning tussen jullie zit
Bestel het drankje voor haar en verras haar
Maak een selfie van jullie samen. Eén normale, één met gekke bekken, en één waar jullie net een verliefd stelletje lijken
Doen, durven of de waarheid spelen
Geef een handmassage
Ik kan me als geen ander voorstellen dat je er wel eens tegenaan dat je gesprekken saai worden op de date…
…Maak gebruik van mijn Saaie Gesprekken Cheatsheet, om het gesprek op elk moment weer te doen opleven.
En bekijk de volgende video:
Thuisdates
Ik ga ervan uit dat je begrijp waarom thuisdates heerlijk zijn.
Je bent namelijk thuis.
En thuis heb je verschillende kamers tot je beschikking.
Waaronder de slaapkamer.
Als is dat niet echt origineel om thuis te doen.
De volgende date ideeën zijn dat wél:

Idee 16: Boek lezen
Ik durf er geld op in te zetten dat je date dit nog nooit heeft gedaan.
En dáárom ontzettend leuk.
Lees elkaar verhalen voor:
Kies voor korte verhalen. Niemand zit te wachten om alle delen van Lord of the Rings EN the Hobbit op één avond aan zich voorgelezen te krijgen.
Denk bijvoorbeeld aan de verhalen Toon Tellegen.
Neem zijn dierenverhalen over de mier en de eekhoorn, vanwege de grappige en bizarre situaties, maar daarnaast ook de filosofische diepgang.
Idee 17: Bordspellen
Of 'bordspelletjes' eerder.
Ik zou geen Risk, Kolonisten van Katan of Civilizations uit de kast trekken.
(Tenzij je van je originele date een snurkdate wil maken)
Maar spelletjes die je rap achter elkaar kan spelen
Denk bijvoorbeeld aan kaartspelen, Jenga en valkuil
Voer het element van drank in, dat maakt alles leuker. Verliezer neemt een shotje
Of de stripvariant, dan wint iedereen.
Idee 18: Koken
Deze mag niet ontbreken in je repertoire van originele dates.
Maar enkel samen koken is nog niet origineel genoeg.
Daarom:
Spreek af bij de supermarkt of de normale markt en doe eerst samen inkopen
In plaats van koken, ga samen cocktails maken
Gooi die pan met kokend water het raam uit en tover de oven tevoorschijn. Samen zoete troep bakken. Dat is pas smullen
Idee 19: Leer elkaar door en door kennen
Dit is misschien wel het beste aan thuis je date hebben.
Kijk.
Buiten is er vaak afleiding.
Binnen is het veel meer samen. De pijlen zijn op elkaar gericht.
Je kan 100% de aandacht op elkaar hebben.
Idee 20: Massage
Zelf vind ik het heerlijk om een massage te geven.
(Krijgen ook wel, daar niet van)
Het is een spannende manier om dichter bij elkaar te komen.
En perfect voorspel.
Zet kaarsen neer. Pluspunten voor geurkaarsen.
Kies een lekkere massageolie uit.
Blinddoek haar.
Idee 21: Samen kneiterhard zonden
Dit mag echt wel een keer.
Je een keer niet aan de voedingsrichtlijnen houden.
En met de volgende manieren, komen samen de mooiste verhalen naar boven die jullie nog nooit aan elkaar hebben verteld.
Samen een sigaar roken met een goed glas whisky #Cubanstyle (mocht je er puur niet van houden, mengen met Ginger Ale is heerlijk)
Allerlei shotjes uitproberen. Maak van je eigen huis een Chupitos bar
Had ik het al over chocolade gehad, of ijs? Daarnaast is spacecake ook een perfecte manier om het samen gezellig te hebben
Idee 22: Voed elkaar geblinddoekt
Deze is mooi om een stukje vertrouwen op te bouwen tussen jullie.
En een legitieme manier om elkaar een beetje te pesten.
Wissel warm en koud af
Lekker en vies (of minder lekker)

Actieve dates
Er is een onderzoek gedaan waaruit blijkt dat een verhoogde hartslag sneller voor verliefdheid zorgt.
Neem je date daarom mee op een actieve date.
Bijvoorbeeld:

Idee 23: Bungeejumpen
Hierover blijf ik vrij kort.
Je weet wat Bungeejumpen is en de enige plek in Nederland waar het kan is tijdens de warmere maanden in Scheveningen.
Een duo-jump (met z'n tweeën is mogelijk)
Idee 24: Escaperoom
Niets geeft zo veel spanning als samen een escape room induiken.
Kunnen jullie ontsnappen uit een zeer beveiligde gevangenis, of weten de nucleaire codes te kraken voordat de bom knalt?
Samen los je puzzels op, voor je denkwerk uit en moet je snel handelen.
Vertrouwen jullie in elkaar dat het gaat lukken?
Deze originele date kun je doen in allerlei plekken in Nederland en België. Iedere stad heeft er tegenwoordig wel één.
Idee 25: Glow golf
Niet zo fan van drugs…
…Maar toch een flinke trip willen ervaren?
Ga glow golfen.
Samen een potje midgetgolfen terwijl, terwijl het lijkt alsof je door de, met felle neon-verlichte, straten van Hong Kong loopt:
Neem stiekem een flesje wijn mee en een paar plastic glazen. Haar handtas is een prima plek hiervoor
Vertel over vroeger, dat je het opnam tegen Tiger Woods en hem tips gaf
Hier een kaart met allerlei plekken in Nederland waar je je glow in the dark trip kan ervaren.
Idee 26: Karten
Een date zonder competitie is als spaghetti zonder saus…
…Kurkdroog en niet weg te krijgen.
Dus ga als echte Max Verstappens elkaar in een racepak hijsen, gooi die helm op elkaars hoofd en stap in jullie wagens.
Kijk wie de snelste van jullie is.
Onthoud wel: het is geen Mario Kart, dus laat de bananenschillen achterwegen.
Pro-tip: Er zijn kartcentra waar ze duo-karts hebben. Samen in één kart is natuurlijk altijd leuker.
Idee 27 Muurklimmen
Strakke sportkleding, zweet op haar voorhoofd, en voor jou altijd een mooi uitzicht 😉
Daag elkaar uit om steeds lastigere routes te doen en moedig elkaar aan.
Hint: De Bever in Den Haag heeft een ijswand
Hier een lijstje met allerlei boulderhallen in Nederland.
Probeer ook van die Adventure Trails, waarbij er een parcours is aangelegd hoog in de bomen. Tarzan en Jane iemand?
Idee 28: Indoor skydiven
Maar we zijn er nog niet.
Wil je nog meer spanning en adrenaline?
Ga samen indoor skydiven.
Of outdoor…
Idee 29: Parachutespringen
Want dat doe je met parachutespringen.
Er zijn meerdere locaties waar je dit kunt doen.
Maar vanaf Rotterdam airport wordt vooral aangeraden.
Dit, omdat de vliegtuigen daar hoger mogen vliegen dan bij andere vliegvelden.
Wat inhoudt… meer zweefplezier.
Zij bovenstaande ideeën iets dat je op de eerste date wil doen? Nee.
Maar als jullie al voor langere tijd daten (7e date) Of jullie zijn samen, zijn dit prima dingen om gezonde spanning in de relatie te kweken.

Originele buitendates
Buitendates zijn top.
Vrijwel altijd zal je aan het lopen zijn wat de date lekker dynamisch maakt.
Je komt op veel verschillende plekken en daarmee lijkt alsof jullie samen meer meemaken.
Ook heeft het voordeel van buiten en lopen dat het een relaxte sfeer geeft.
De label 'date' drukt niet zo hard op jullie.

Idee 30: Kinderboerderij
Dit idee klinkt misschien een beetje gek, onderzoek wijst echter uit dat juist dit soort kinderlijke ideeën ervoor zorgen dat je elkaar sneller leuk gaat vinden.
Neem brood mee om samen alle dieren te voeren
Pas op dat je vingers er niet worden afgebeten door een hongerig geitje
En laat je vertellen over de boerderij door alle vrijwilligers, of duik samen tussen het stro
Idee 31: Midgetgolf
Midgetgolf, maar nu zonder glow in the dark én buiten.
Do I need to say more?
Ja, één ding:
Een mooi overzicht met alle midgetgolfbanen van Nederland. Kun je zien of er één in de buurt is en welke bij je in de smaak vallen.
Idee 32: Naar de sterren kijken
In een weiland naast elkaar liggen en naar de sterren kijken.
Vertel wat je allemaal ziet.
Misschien komen er wel hele andere verhalen naar boven die jullie nog niet van elkaar weten.
Ongetwijfeld dat sterrenstof zorgt voor een diepe connectie op jullie romantische avond
Idee 33: Nachtwandeling
Als je dan toch gaat wandelen doe het origineel.
's Nachts
Doe het met voorkeur door de weeks zo laat mogelijk op de avond, zodat je niemand tegenkomt. Het verlaten gevoel maakt het samen extra gezellig.
Ga naar een verlaten gebied, waar je niets anders hoort dan de wind, de beestjes, en elkaars voetstappen
Combineer het met het volgende idee…
Idee 34: Park/boswandeling
Simpel.
Toch een optimale originele date.
Zorg echter wel dat je een interessant park of bos neemt.
Je achtertuin raad ik af.
Natuurlijk op nummer één staat de Veluwe. Weet je die tandemfiets nog van net?
Langs of door de duinen heb je altijd perfecte gebieden voor een wandeling
Of ga naar één van de vele stadparken die eenvoudig met het OV te bereiken zijn
Idee 35: Wadlopen
Wadlopen is niet overal ter wereld mogelijk.
Bij ons is het echter naast de deur.
Maar hoeveel Nederlanders hebben het nu daadwerkelijk gedaan?
Toerist in eigen land spelen, is daarnaast sowieso iets dat velen vergeten.
Toch zijn daar een hoop originele dates uit te halen.
Dus, in plaats van dat je alle toeristen in Amsterdam probeert te vermijden…
…probeer iets van ze te leren.
Idee 36: Zonsopgang/ondergang bekijken
Er zijn weinig dingen op de wereld zó magisch als een zonsondergang (Op de Harry Potter verhalen na… die zitten vol magie…)
Juist…, genoeg zweefpraat.
De zonsopkomst of zonsondergang werkt eenvoudigweg als een tiet voor een originele date.
Woon je niet in de buurt van het strand? Bekijk de zonsondergang vanaf het dak van een hoog gebouw.
Neem je favoriete wijn mee, een kleed om op te zitten en let the show begin.
De zonsondergang is een geweldig setting om iemand beter te leren kennen

Originele dates ook al komt de wereld tot haar einde
Zocht je iets dat niet tussen de kopjes hierboven staan?
Grote kans dat je ze hieronder vindt.

Idee 37: Arcade hal
Wat is er grappiger om op een date te doen dan allerlei spelletje retro spellen. Mario, airhockey en op mollen hun hoofd inslaan?
Daag je date uit om te kijken wie van jullie de beste is. Denk je dat je haar eenvoudig van de tafel kunt vegen of verrast ze je met haar skills.
Maak een weddenschap met haar. Wie verliest, moet straks een cocktail voor de ander betalen in het volgende café.
Idee 38: Sauna/Spa
Laat jullie samen verwennen door een massage, een warm bubbelbad en een sauna bij één van de spa's in Nederland.
Na deze originele date kunnen jullie er weer samen tegenaan.
Ken je 'floaten'? Hierbij zit je in een afgesloten capsule en hoor, zie en voel je niets. Dit komt omdat de capsule geluidsdicht is, helemaal donker en het zoute water is net zo warm als je lichaam
Vele spa's hebben ook de mogelijkheid om elkaar te verwennen tijdens bijvoorbeeld de massage. Daarnaast staat er ook een begeleider bij die je nog wat handelingen kan leren.
Seks in het bubbelbad?
Idee 39: Vermaak jezelf in de IKEA
Bekijk de video, dan begrijp je wat ik bedoel:
Idee 40: Mijn favoriete cafés
De favorieten in Amsterdam
Coffee and Coconuts:
Hoog hipster gehalte, super fijne sfeer, banken om op neer te ploffen en heerlijke smoothies
Door74:
Voor de cocktailliefhebbers, goede sfeer.
Het Groene Paleis:
Je hebt links als je binnenkomt een goede plek met zachte banken, prima sfeer
Roest:
Hier heb ik minstens 70 dates gehad. Je kan buiten zitten bij het vuur en haar zoenen op het stadsstrand.
Skylounge:
Chic, maar je hebt een prachtig uitzicht over Amsterdam. Had ik al gezegd dat er banken staan?
Favorieten in Utrecht
Le Clochard:
Prima plek in Utrecht. Is vooral bedoelt als restaurant, maar je kunt er net zo gemakkelijk enkel een drankje doen. Banken included.
Le Jardin:
Heerlijke sfeer. Zoals de naam doet zeggen is het ingericht als een tuin. Kruiden staan dan ook centraal bij deze plek.
Lebowski:
Iets alternatieve stijl. Verder een perfecte sfeer. Ga trouwens daarna na Walden (dat zit ernaast) in de kelder hebben ze nog een stuk oud Romeinse muur staan.
Loft 88:
Iets buiten Utrecht, maar de perfecte plek om samen met je date op de banken neer de ploffen. Betere banken heb ik niet kunnen vinden
Stael:
Was vroeger een smederij. Stoere sfeer, met een openhaard. Succes gegarandeerd
Favorieten in Rotterdam
Biergarten:
Bier en garten maakt Biergarten. De lekkerste speciaalbier vind je hier.
De Tuin:
De naam zegt genoeg. Heerlijke sfeer, waarbij het net lijkt alsof je in een grote tuin bent.
NRC:
Gezellig café aan de gezelligste straat van Rotterdam, de Witte de With straat. Klaar in dit café dan kun je verderhoppen naar talloze andere in de buurt.
Stirr:
Cocktails iemand? Vergeet niet om op de banken te gaan zitten.
The Suicide Club:
Enige plek in Rotterdam met een dakterras. Aanrader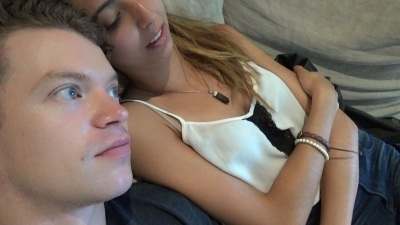 15 Originele dates in de drie grootste steden van Nederland
Omdat je minstens in iedere stad een originele date moet klaar hebben liggen…
…Heb ik hieronder de meest originele dingen voor je opgeschreven, die je in drie van de grootste steden van Nederland kunt doen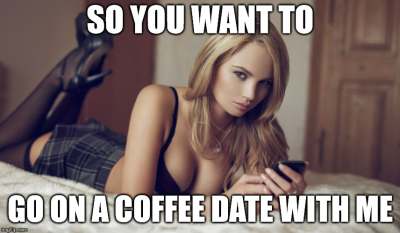 Amsterdam

CtheCity, als blinde door de nagemaakte stad Amsterdam lopen (met stok) of in het donker in een restaurant zitten
Friday Night Skate als je van gezelligheid op 4 tot 10 wieltjes houdt, het hele jaar op vrijdagavond
IJhallen in Amsterdam Noord, de grootste vlooienmarkt van Nederland.
Lichtroute Amsterdam, rondwandeling langs allerlei lichtkunst (alleen rond kerst en nieuw jaar)
Nemo, lekker als kind oude allerlei natuurkundige weetjes opdoen
Utrecht

Dom Under, of ga ondergronds met Dom Under en ontdek alles over de oude Romeinen
Dom, beklim samen de bekendste kerk van Nederland. En zoen je date op 100 meter hoogte
Lichtroute Utrecht, rondwandeling langs allerlei verlichte gebouwen en kunstwerken (het hele jaar door)
Sterrenwacht, kijk samen naar de sterren door een telescoop en ontdek de geheimen van het heelal
Utrechtse Skate Parade, als je van gezelligheid op 4 tot 10 wieltjes houdt, alleen in de zomermaanden ook op vrijdagavond

Rotterdam

Euromast, bij deze moet je een keer boven zijn geweest. Beter doe je het als originele date
Haven van Rotterdam, Nederlands trots mag natuurlijk niet overgeslagen worden
Miniworld Rotterdam, een enorme hal met allemaal miniatuurtreinen. Probeer alle grappige dingen samen maar te vinden
Skate fever, discorolschaatsen op de beste 70's, 80's en 90's tunes
Splashtours, met een bus door de stad EN door het water.
Tackel eenvoudige de overige 50% van de date
Met deze lijst aan 55 originele date ideeën heb je het halve werk al voor de boeg.
Geen kans dat ze niet onder de indruk is van één van deze dates.
Maar met enkel een originele date red je het niet.
Je zal ook met haar moeten connecten, wil je dat er iets tussen jullie ontstaat.
Daarom heb ik het gratis Transformatie pakket voor je gemaakt.
Vol met versierzinnen, hulpmiddelen en gesprekstechnieken om haar op de date verliefd op je te maken.
Download hem hieronder gratis door even je mailadres in te vullen.
Dan verschijnt hij direct in je mailbox.
Van je bro,
Daan de Ram
Voor nog veel meer tips, bekijk ook eens deze artikelen:
Oh, en vergeet hieronder je gratis download niet ;)