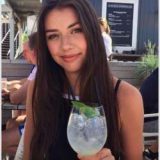 Een Tinder date is een date apart.
Je ontmoet elkaar nadat jullie een tijd lang over en weer hebben gechat.
Daarvoor is er nog nooit contact face-to-face geweest.
En ik neem je mee door het hele proces.
Van een Tinder date via Tinder regelen tot het daadwerkelijk op date gaan.
Alles komt aan de orde in dit artikel.
Wat je vandaag krijgt:
13 tips om een Tinder date een waar succes te maken
De 3 grootste blunders van je Tinderprofiel
Hoe je altijd antwoord van haar krijgt, en via het gesprek haar op Tinder date krijgt
Wat je moet doen om niet 3 uur van te voren te horen krijgen dat ze toch niet op Tinder date
Wat je bij haar moet opwekken om haar op de eerste date al mee naar huis te nemen
Nog veel meer, meer en meer…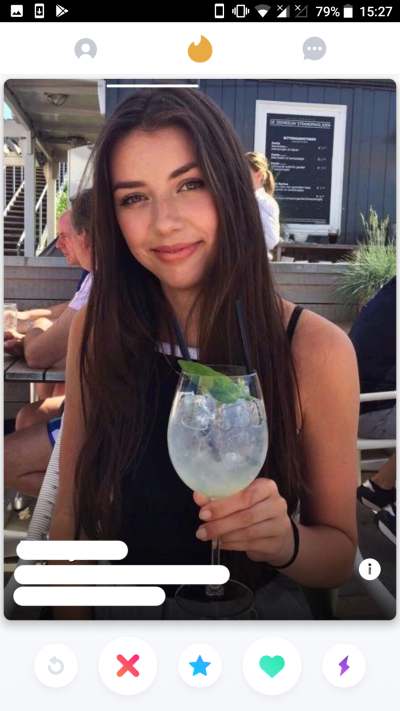 Wil je trouwens écht goed worden met Tinder en Whatsapp? Download dan eens mijn Gratis Tinder & Whatsapp Spiekbriefje met 25 geweldige tips om altijd die date te krijgen.
Het grootste nadeel van elke dating app
Ik begin graag met het nadeel.
Want dan gaat het voordeel, dat ik je straks ga geven, je extra blij maken.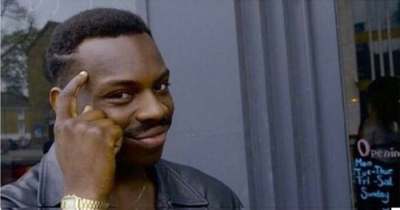 Mannen denken dat ze geen vrouwen meer in het echt hoeven aan te spreken, als ze voor online daten kiezen.
Ze fixen prachtige plaatjes bij een fotograaf.
Bedenken een grappige profieltekst.
Slepen hun matches binnen.
Chatten met ze richting de date, omdat dit nog wel eenvoudig te leren is.
Ontmoeten hun knappe Tinder date…
En dan blijkt dat ze er in het echt niets van bakken.
Tinder is geen vervanging van je versierskills
Het is een aanvulling.
Een derde arm of derde been.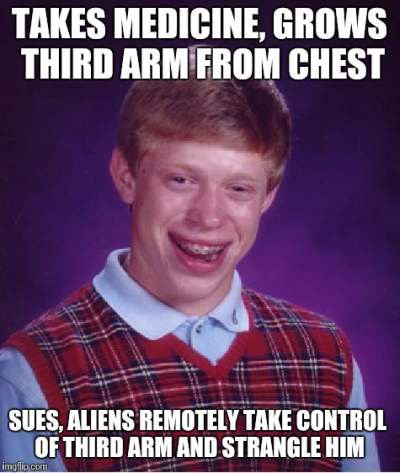 Om die paar gaatjes die je in je agenda over hebt, ook mee op te kunnen vullen.
Goed.
Nu dit nadeel uit de weg is…
…Het voordeel van Tinder.
Deze gaat je blij maken.
Het grootse voordeel van elke dating app
Je maximaliseert je kans op liefde.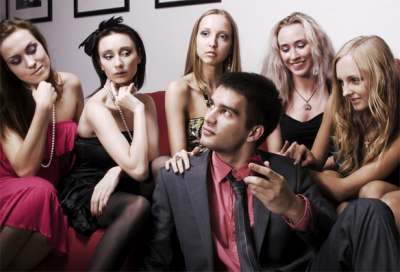 Overdag kun je vrouwen tegenkomen, die je 's nachts nooit zal zien.
's Nachts kom je vrouwen tegen, die je overdag niet tegen het lijf loopt.
Voeg hier Tinder aan toe en je kunt op 3 manieren vrouwen ontmoeten
Mits…
…Je weet hoe je via Tinder vrouwen versiert.
Gelukkig gaan de volgende tips daarvoor zorgen.
Na het lezen van de overige tips staat er binnen no-time een Tinder date voor je klaar
Tip 1: Tinder draait maar om één ding
Seks?
Nee.
Want daar bega je ook direct een grove fout.
Door met de instelling erin te staan dat elke Tinder date enkel om seks draait.
Ik zeg niet dat een Tinder date nooit kan eindigen met seks.
Zeker niet 😉
Maar door bij de ontmoeting al te bedenken welk standje jullie straks gaan doen is verkeerd.
Je wil stap voor stap gaan.
En zodra de stap daar is dat mee naar huis nemen mogelijk is, dan pas ga je daarop focussen.
Want vrouwen kunnen op magische wijze aanvoelen waar jij met je koppie zit.
Zo had laatst een zo een chick, en als ze dat bij mannen doorhad dan was het voor haar na de date gelijk klaar.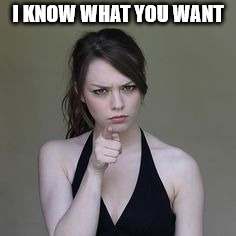 Dus stap 1:
Ontmoet haar eerst maar… Of eigenlijk, krijg haar eerst maar op een date.
Ga daarna socializen samen.
Wordt later seksueler.
(Trouwens over deze stappen tijdens je Tinder date vertel ik in de volgende tips nog meer)
En dan komt mogelijk de stap om haar mee naar huis te nemen.
Tip 2: Jouw Tinder date machine aanzetten
Voordat je een Tinder date kan krijgen, is er één cruciale stap die je gedaan moet hebben.
De app Tinder downloaden.
En precies weten hoe deze werkt.
Hiervoor heb ik een video. Deze legt precies uit wat de app te bieden heeft en geeft je daarnaast nog een aantal nuttige tips en tricks om je Tinder ervaring te verbeteren.
Open daarnaast ook even de volgende 3 artikelen, zodat alles waar we het straks over gaan hebben direct duidelijk voor je is:
Tinder Plus: Alles over Tinder Plus + 7 tips om alles eruit te halen
3 Hacks om het maximale uit Tinder Online te halen + Uitleg
Tinder Boost: Hoe het werkt, en de beste tijden onthult voor je boost (+De beste Tinder tips!)
Met deze kennis op zak gaan we nu beginnen met de eerste stap in de richting van jouw Tinder date.
Tip 3: De 3 Grootste blunders die jij op je Tinder profiel maakt
Hiermee ga je stappen maken om matches binnen te slepen als vis-trawlers met hun sleepnetten op zee.
Want de eerste stap is je profiel…
…Rustig maar, openingszinnen en gesprekstechnieken, om haar aan de haak te slaan komen zo.
Eerst, first things first, want zonder goed profiel krijg je niet eens de kans om een openingszin te sturen.
Dus.
Ken je het volgende:
Je loopt op straat en bent opzoek naar een restaurant.
Uiteindelijke kom je bij er twee naast elkaar tegen.
Het volgende weet je niet, maar in het linker restaurant werkt een topkok die gerechten klaarmaakt waarvan je gaat watertanden.
Eén nadeel, het restaurant ziet er van buiten uit alsof het verplaatst is van de Gaza strook naar Nederland; doffe ramen, loslatend verf en dichte rotte voordeur.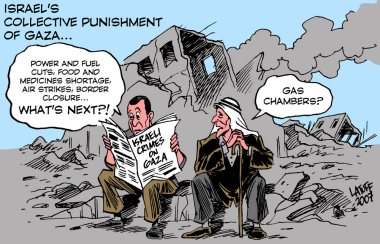 Het restaurant ernaast is 180 graden tegenovergestelde. Het eten is verrot (dit weet je nog niet), maar het restaurant zit er van buiten heel uitnodigend uit.
Mooie zonwering, een bord met welkom, en de deur staat wagenwijd open. Je ruikt dat ze in de keuken naar hard bezig zijn.
Hetzelfde met je profiel.
Ik geloof heilig dat jij als lezer, wanneer die leuke date je kent, je een olympisch gouden medaille bent om mee te daten.
Helaas druipt van jouw profiel echter een troostprijs af.
Je profiel is je visitekaartje, net als de gevel van een restaurant.
Daarom ga ik je nu afhelpen van de 3 grootste fouten die jij waarschijnlijk maakt.
Tip 4: Je test je foto's niet eerstehands
Ik krijg het er warm van als ik mannen keihard bezig zie hun datingleven op orde te krijgen.
Die passie geeft me energie zelf nog harder te knallen.
Ze bespreken hun profielen samen, vragen elkaar hulp tijdens chatgesprekken, gaan er samen op uit om betere foto's te maken (over goede foto's maken kom ik zo)
Ze maken er hun passie van zoals Brazilianen passie hebben voor hun fruit.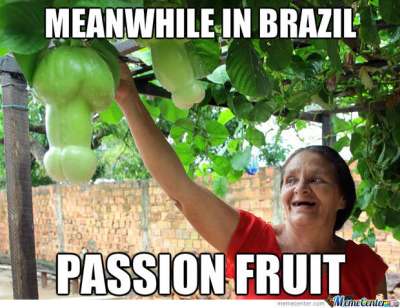 EN ze testen hun profielen.
Hier maken ze echter een grove fout.
Ze geloven dat dit soort foto test-sites ze exact laten weten welke foto ze op 1 moeten zetten en welke op 2 etc… om een perfect profiel samen te stellen.
Doe jij dit ook?
"Maar Daan, testen is goed toch?"
100% mee eens.
Maar vergeet niet:
Test-sites zijn een indicatie.
Wanneer de ene foto <40% scoort en een andere foto >80% scoort, dan kun je vrij zeker zeggen dat de tweede foto beter is.
Maar hiermee weet je nog steeds niet of je ook daadwerkelijk op Tinder matches gaat binnenharken.
Want de mensen die op jouw foto's stemmen, hoeven niet de mensen te zijn die jij zou willen matchen op Tinder.
Misschien stemmen toevallig enkel mannen op je foto's, of blonden meiden terwijl je op donker valt, of andersom. Dat weet ik niet.
Wat ik wel zeker weet.
Welke foto's écht werken…
…Daar kom je enkel achter door ze eerstehands te testen in de dating apps die je gebruikt.
Zet niet al je spaargeld in, op deze test-apps.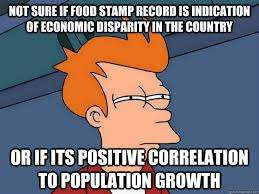 Je vraagt toch ook niet aan een veganist welke hamburger het lekkerst is? Blijf bij je doelgroep bro.
Tip 5: Je profieltekst is als Jigglypuff
Oké.
Je foto's mogen dan in orde zijn.
Het tweede wat een vrouw ziet op je profiel, is je profieltekst.
Dit zijn, zogezegd, de eerste woorden die uit je mond komen.
En dan is mijn vraag aan jou:
Wat leest een vrouw liever…
…Woorden waarvan ze in slaap sukkelt alsof Jigglypuff in haar oor aan het zingen is…
…OF woorden waarvan ze een prikkel in haar buik krijgt en een spark in haar ogen?
Als je de tweede hebt gekozen ben je goed op weg.
Je weet namelijk wel wat voor soort tekst je op in je profiel zou moeten zetten.
Je krijgt het waarschijnlijk alleen niet op papier.
Laat me je daarbij helpen.
Een checklist waar je profieltekst aan moet voldoen:
Grappig
Luchtig
Moeiteloos
En als garnering kun je een vleugje uitdaging toevoegen
Grappig: Iets waar zij om moet lachen.
Hoe weet je waar zij om moet lachen?
Een goede maatstaaf is om te kijken of je om je eigen zin moet lachen
Luchtig: Simpel en hapklaar.
Je profieltekst is geen literaire filosofische proza.
Jip-en-Janneketaal.
Moeiteloos: Het mag niet lijken alsof tinder je enige bezigheid in je leven is.
Mannen schrijven soms hele verhalen met quotes, bij-verhalen en plottwist.
Als je het niet in 5 seconden uit je mouw kunt schudden is het niet moeiteloos genoeg
Uitdagend: lok je haar een beetje uit de kast?
Zie hieronder een simpele manier van één van onze klanten om uitdagend te zijn.

Altijd bescheiden blijven 😉
PlusPUNTen geef ik later pas weg.
Tip 6: Je hebt eigenlijk maar één foto
Deze is voor vele mannen soms lastig te begrijpen.
Ik leg het je uit.
Vaak krijg ik de profielen van mannen doorgestuurd en dan vragen ze om feedback.
Vrijwel altijd zijn het volledig gevulde profielen, met voldoende foto's en een profieltekst.
Enige is, als ik naar hun foto's kijk, zie ik maar één foto.
Niet letterlijk.
Maar elke foto die ze hebben staan, laat hetzelfde over hem zien.
Wat je wil doen is een verhaal met je foto's vertellen.
Hierdoor krijg jij als persoon diepte in de ogen van de vrouw.
Ze gaat je van meerdere kanten zien.
En kan zo haar eigen Tinder sprookje met jou in haar hoofd gaan fantaseren.
Je wil met je foto's laten zien dat je een karakter bent met een hoofdrol…
…Geen typetje met een bijrol.
Fouten die ik veel zie:
Enkel selfies van jezelf (Jup dit is expres dubbelop)
Enkel groepsfoto's terwijl jullie aan het feesten zijn en bier vasthouden
Enkel alleenstaande foto's
Enkel boos/kritisch kijken of enkel lachen
Té veel van hetzelfde is nooit goed.
Dat is met alles zo.
Pro-tip: Zorg altijd dat er mysterie in je foto's blijft. Simpel voorbeeld. Maak bijvoorbeeld een foto dat je aan het presenteren bent, maar dat het niet helemaal duidelijk is wat je aan het presenteren bent en waarom. Dit helpt om dat sprookje in haar hoofd tot leven te wekken.
Om een op en top profiel te fixen voor een datingapp, check ook zeker even deze video:
Tip 7: Ga als een schaakmeester te werk tijdens jouw openingszin
Hierdoor zal zij altijd reageren (tenzij Pasen en Pinksteren op één dag vallen)
De openingszin krijg je zo van me…
Yes, je hebt het goed gelezen. We zijn aangekomen bij het eerste bericht dat je naar haar gaat typen en sturen.
Straks gaan we verder met de gesprekstechnieken.
Dit is de stap waar we haar gaan beginnen naar binnen te hengelen.
Eerst.
Waar zijn schaakmeesters grootmeesters in?
De tegenstander in de val lokken.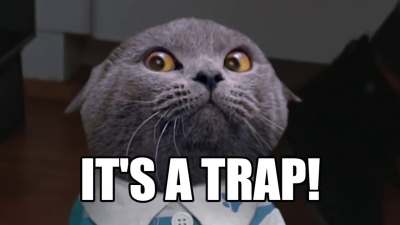 Ze bewegen hun stukken op zo een manier dat het een bepaalde boodschap geeft aan de tegenstander.
De tegenstander antwoord hier dan op.
En dan blijkt het opeens een valstrik te zijn en staat de koning schaakmat.
Dit wil jij ook met je openingszin doen.
Haar uitlokken dat ze wel moet reageren om haar dan schaakmat te zetten met je vervolgbericht dat ze gelijk vastgeklampt zit in het gesprek met jou.
Het principe van de openingszin ligt op het feit dat iedereen graag alles wil weten over één bepaald onderwerp.
Weet je welk onderwerp?
Alles wat over jezelf gaat wil je exact weten.
En dat bereik je precies met de volgende openingszin.
Voor deze openingszin heb ik speciaal een video gemaakt, waarin je de kracht gelijk kunt zien.
Download mijn Messi versiertruc hier gratis.
Tip 8: 5 gesprekstechnieken voor op de app
De laatste stap, voordat je haar werkelijk op je Tinder date gaat ontmoeten.
Haar op date krijgen is cruciaal, anders hebben de volgende tips over haar daadwerkelijk verliefd op je maken tijdens deed totaal geen nut.
Daarom zijn je gesprekstechnieken van date-belang.
Nu kan ik je echter allerlei zinnen meegeven.
Zinnen die zorgvuldig zijn uitgekozen om in een vloeiende lijn haar op date te krijgen.
Toch kan ik me voorstellen, dat er situaties gaan komen in het chatgesprek, waar je dan geen zin klaar voor hebt.
Daarom geef ik je liever een houvast, waar je naar eigen inzicht woorden aan vast kunt hangen
Hier zijn ze:
Laat vragen stellen achterwege tot zij interesse heeft getoond in jou door middel van een vraag.
Pro-tip: typ geen vraagtekens achter je vraag. Zo komt het sterker over.
Reageer korter en bondiger dan zij. Doe dit pas wanneer het gesprek op gang is, want vaak zijn vrouwen in het begin nog wat terughoudend en dien jij voor alle gespreksstof te zorgen
Laat je vinger niet afdwalen naar de emoticons of ASCII-smileys. Ze praat met een man, niet één van haar vriendinnen. Enkel als het echt nodig is om duidelijk te maken dat wat je zegt als plaag of grap bedoeld is, is een smiley verantwoord.
Sta niet altijd voor haar klaar. Als zij een vraag stelt, wacht even met antwoorden. Als zij langzaam reageert, reageer dan zelf ook niet direct. Heb een aantal vaste tijden waarop je gaat Tinderen. Dit zorgt gelijk voor een natuurlijke pauze.
Tinderen is leuk. Maar het gaat om de Tinder date met haar. Stel daarom om de 10 berichten voor om op date te gaan.
Over het chatgesprek vlekkeloos richting de date te werken, krijg je in de volgende tip nog meer te weten.
Maar dit is altijd met een houvast.
Ze zijn niet heilig.
Ze zijn bedoeld om je de fundamenten te leren.
Zodra de fundamenten in je vingers zitten, kun je hier naar eigen smaak je creativiteit bovenop gooien. Zodat jij een systeem creëert dat voor jou optimaal werkt.
Zoals iemand vroeger zij:

Als je er tegenaan loopt dat je gesprekken niet prikkelend genoeg zijn en zij naar een tijdje afhaakt, check dan zeker het volgende artikel:
14 Tips om te Flirten met Whatsapp & Tinder (23 Screenshots!)
Tip 9: Zie je Tinder date als een roltrap
Elke date heeft een doel.
Dit doel kan voor iedereen anders zijn.
Connectie leggen, haar zoenen, mee naar huis nemen, haar je vriendin maken, noem maar op.
En doelen zijn om behaalt te worden.
Realiteit echter…
Vaak eindigt de date in een flop.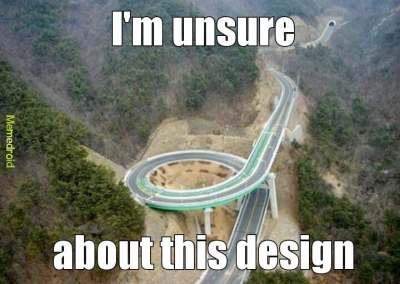 De doelen worden wel gesteld, maar er wordt niet naartoe gewerkt.
Of, in het geval van een date, wordt er op het laatste moment nog een heldhaftige poging gedaan om het doel toch te bereiken.
Helaas eindigt deze zoenpoging op haar wang of in de open lucht.
In een Tinder date zijn drie componenten om een doel te bereiken.
Comfort
Aantrekkingskracht
Meegaandheid
De eerste twee leg ik je hier uit.
'Meegaandheid' zal ik je in detail vertellen in een volgende tip.
Comfort
Dit betekent dat je Tinder date zich op haar gemak voelt.
Dit kun je over het algemeen bereiken door te praten (connectie bouwen) en op de juiste momenten de beslissingen te nemen en leiding te pakken.
Zodat zij doorheeft dat er niets ergs kan gebeuren zolang ze bij jou in de buurt is.
Aantrekkingskracht
Hoor je na afloop van je date wel is:
"Het was gezellig, maar ik zie ons meer als vrienden"?
Dan heb je nul punt nul, aantrekkingskracht bij haar op weten te wekken.
Helaas man.
Je bent waarschijnlijk vergeten te flirten, het gesprek seksueel te maken, of haar aan te raken.
Want dit zijn een aantal manieren om de aantrekkingskracht snel te doen skyrocketen.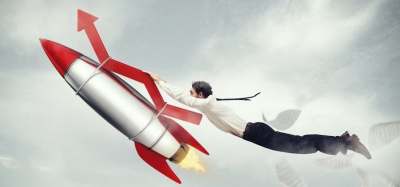 Maar nu wil je niet zoals onze 'held' deze meter in één keer van 0 tot 100 volgooien.
Je wil het gedurende je Tinder date langzaam opbouwen.
Afhankelijk van haar comfort kun je sterker je intenties tonen of grotere stappen zetten qua 'meegaandheid' (kom ik zo op).
En ook al is ze de meest comfortabele teddybeer in jouw handen, alsnog kun je niet van 'hoi' naar 'zoen' gaan in één stap.
Dus giet de meters gedoseerd vol afhankelijk van comfortabel ze bij je voelt.
Dan vertel ik je nu het wonderlijke van 'meegaandheid'
Maar voordat ik je dat vertel eerst een manier om geen 'nee' te horen als je haar via de chat op date vraagt.
Tip 10: Hoe je een afwijzing voorkomt wanneer je haar op Tinder date vraagt
Het magische werkwoord hierbij is:
'Laten'.
Echter niet veel mannen die dit werkwoord gebruiken.
Nee.
Zodra zij met de vrouw op date willen veranderen ze in een vragend jongetje dat achterin de klas zijn hand opsteekt of hij naar de wc mag tijdens de les van meesteres.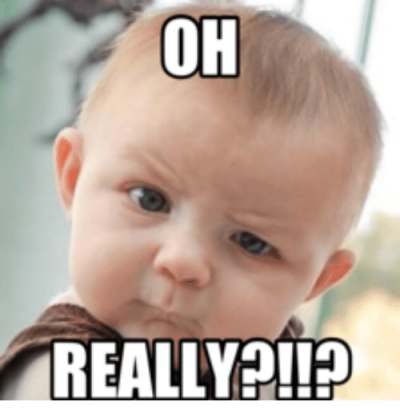 Fak dat.
Je moet toch naar de wc
Kleine kans dat juf je in je broek laat piesen.
Dus vraag het niet, maar zeg:
"Jo, ik ga even naar de wc"
Nu zeg je niet letterlijk deze zin over het chatgesprek tegen je Tinder date. Maar één die op hetzelfde principe neerkomt.
Je vraagt haar op date…
…zonder het te vragen.
Zo:
"Laten we vrijdagavond een drankje doen"
Vraag haar dus niet op date, maar stel de Tinder date aan haar voor. Je biedt haar de mogelijkheid de  epische persoon die je bent in het echte leven te komen bewonderen.
Voor nog meer zinnen download mijn gratis Whatsapp spiekbriefje (al deze zinnen werken ook op Tinder).
Pro Tip: Ga ervan uit dat ze met je op Tinder date wilt. Jullie zijn niet voor niets gematched. Je wilt het gesprek zo vormgeven dat ze niet nadenkt over of ze moet jou op date wilt, maar hoe ze dit mogelijk kan maken.
Maar dan heb je altijd nog die paar dagen tussen het afspreken en de date EN die bloedstollende paar uur vlak voor de date.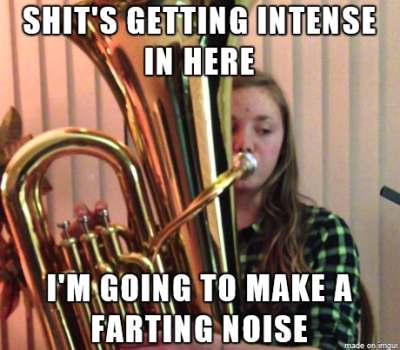 Die paar uur dat elk moment het bericht kan verschijnen dat ze toch nog afzegt.
Om dit in het vervolg te voorkomen heb ik een sterke tip voor je.
Maar eerst:
Tip 11: Heb een kickass originele Tinder date klaar
Tinder gaat snel.
Zeker voor vrouwen die de ene date na de andere date kunnen regelen als ze willen.
Kort gezegd…
Die hebben alle standaarddingen wel gezien.
Daarom wil jij origineel zijn.
Onvoorspelbaar.
Onvoorspelbaar met een originele date.
Hoe?
Check it out:
Tip 12: Hoe voorkom je LMA (Last Minute Afzeggen)
Vervelend…
Dat berichtje dat zegt  "Hey, morgen… ik kan toch niet."
Maar… we hadden toch een afspraak?
Ja.
En nee.
Want zodra wij mannen iets in onze agenda zetten, staat het vast.
Alle andere afspraken die later komen zullen moeten wijken.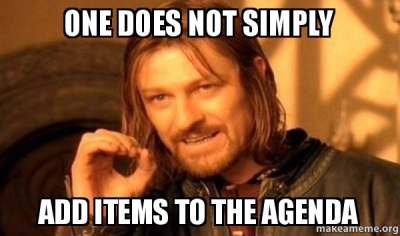 Bij een vrouw ligt het iets anders.
Waarbij wij alles met pen in onze agenda's schrijven, doen zij dat met potlood.
Zodat ze het kunnen uitgummen en vervangen of veranderen.
Vrouwen leven veel meer in het moment. Hoe ze zich voelen speelt een cruciale rol bij hun beslissingsproces.
Jij kunt ervoor zorgen dat ze op de juiste momenten het gevoel heeft dat ze met je op date wil gaan.
Door na afspraak het vuurtje brandende de houden.
Stuur tussendoor nog even een leuk plaatje, heb daar kort een gesprek over.
Vraag even kort hoe haar dag was, of vertel over je eigen dag.
Laat haar nog even blij zijn dat ze met jou op Tinder date gaat
Stuur uiteindelijk nog een laatste bericht ongeveer 3 tot 2 uur voor de date.
Pas op.
Vermijd ALLES. Wat overkomt alsof je bang bent dat ze niet met je op date wil of iets in die hebberige trant.
Elk bericht stuurde je 'toevallig' naar haar.
Tip 13: WTF is meegaandheid? (Ook wel: hoe je haar zonder tegenstribbelen mee naar huis neemt
Ken je die irritante verkopers over de telefoon?
Dan zeggen ze vaak het volgende.
Je naam is Daan toch?
"Ja"
Is het goed als ik even kort uitleg waarom ik bel?
"Ja"
Je begrijpt de noodzaak van mijn belletje toch?
"Ja"
Dus heb ik een perfect aanbod voor je, ga je hiermee akkoord?
"Nee! Scheer je weg."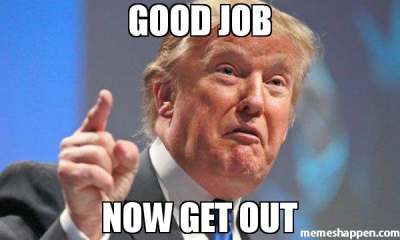 Ze proberen in het gesprek 'meegaandheid' te creëren, zodat als ze hun verkoop willen maken, ik sneller geneigd ben om 'ja' te zeggen.
Echter deze achterhaalde methode werkt voor geen meter.
Wat wel waar is:
Mensen blijven eerder trouw aan het plaatje dat ze van zichzelf hebben neergezet tegenover andere personen.
Dit terzijde…
Door haar op je date 'ja' te laten zeggen, ga je haar meegaandheid-meter niet vullen.
Wat deze meter wel als een tierelier voltankt:
Haar accepteren om te verplaatsen.
Van plek naar plek.
Café naar café
En dan zo naar je bed.
Hupsakee.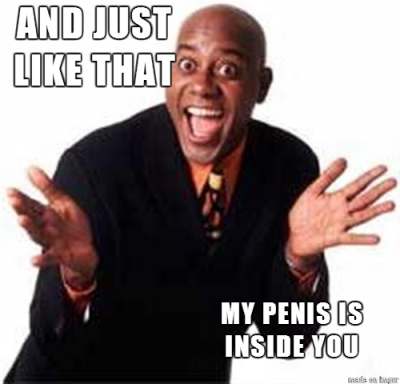 Dus maak er de gewoonte van, onder jouw idee, veel te verplaatsen.
Dit kan door op allerlei manieren waarbij zij iets voor jou doet, dit hoeft niet eens letterlijk een andere locatie te zijn.
Zo raakt ze eraan gewent om je te volgen. En schept ze dit plaatje van haar bij jou, waar zij trouw aan moet blijven vindt ze.
Om je Tinder date tot een succes te leiden heb ik iets voor je
Een Tinder date is spannend, dat begrijp ik.
Je kent de ander alleen van foto's en tekst, maar je bent haar nog nooit in het echt tegengekomen.
Dat is altijd even aftasten.
Om snel door deze aftastende fase heen te gaan en aan te kunnen genieten van de date samen, heb ik speciaal en pakket voor je samengesteld.
Het gratis Transformatiepakket.
Boordevol versierzinnen, gesprekstechnieken en tips om je Tinder date een succes te laten worden.
Download hem hieronder gratis door even je email in te vullen en op de knop te klikken.
Je bro,
Daan de Ram
Voor nog veel meer tips, bekijk ook eens deze artikelen:
Oh, en vergeet hieronder je gratis download niet ;)