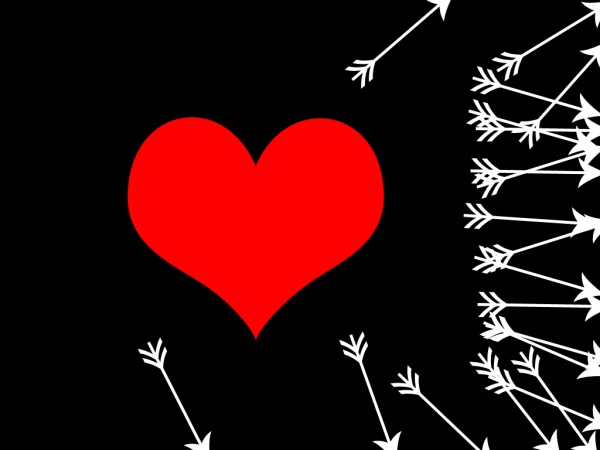 Een belangrijk onderdeel dat het niet lukt als man in de liefde heeft te maken dat 95 % van de vrouwen na 2 minuten na het luisteren van een man zich ongeveer zo voelen als de vrouw hieronder. .
Wil je trouwens écht goed worden met Tinder en Whatsapp? Download dan eens mijn Gratis Tinder & Whatsapp Spiekbriefje met 25 geweldige tips om altijd die date te krijgen.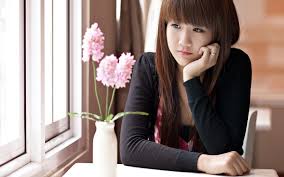 Wat doe je als man dan verkeerd? Laat ik eerst zeggen dat je niet zo veel verkeerd doet. Je bent gewoon man. En voor mannen in het algemeen kan het absoluut supermoeilijk zijn om met vrouwen om te gaan. Vrouwen denken en voelen nu 1-maal heel anders dan wij mannen en het kan super moeilijk zijn om te begrijpen wat ze nu eigenlijk bedoelen.
Je resultaat in de liefde laten toenemen
Het is daarom handig als je bepaalde zaken gaat toepassen in je benadering en in je gesprekken. Het zal je resultaat in de liefde met vrouwen als man snel doen toenemen!. Kennis is macht, en het is dus absoluut handig voor je als man om een aantal dingen te leren. over vrouwen. Nu een groot deel daarvan  dat ga ik je in de deze blog allemaal leren. De onbegrijpelijke vrouw zal voor jou een stuk begrijpelijker worden. Dus lees verder zou ik zeggen.
 Even wat basiskennis over vrouwen:
Vrouwen hebben vijf keer meer hersencellen in hun brein voor het analyseren van lichaamstaal. Ze zijn dus super gevoelig voor jouw lichaamstaal.
Ze zijn een stuk meer benaderd door mannen dan wij. Ze zijn waarschijnlijk al benaderd door honderden mannen voordat jij een poging waagt.
We praten met vrouwen. Nu zijn vrouwen over het algemeen beter in communicatie zijn dan mannen. Vrouwen praten gemiddeld 28.000 woorden per dag en mannen 8.000 dus ze hebben gewoon meer oefening.
En echt mooie vrouwen weten echt wel hoe ze een wat onzekere jongen moeten afwijzen. Ze hebben er bijna een kunstvorm van gemaakt. Een hele akelige kunstvorm wat bij jou door merg en been kan gaan, dat dan weer wel.
Echter ik vind het altijd wel jammer als ik het zie. Het gaat mij eerlijk gezegd ook door merg en been als ik mannen op een gebrekkige manier een vrouw zie benaderen en dat zij hem dan rücksichtslos afwijst. Zeker omdat het mij vroeger ook overkwam. Zeker omdat ik weet dat het ook heel anders kan.
Ik was namelijk vroeger die onzekere jongen. Ik werd ook keihard afgewezen. Alleen hetzelfde soort vrouwen dat mij eerst afwees, stond na een tijdje lachend in mijn bed met mij te praten.
Waarom heb ik nu wel geluk in de liefde?
Ik nam kennis tot me. En door middel van die kennis kon ik de plastic zak met hele kleine gaatjes erin en gevuld met kots die om me nek gebonden was weggooien!
 
Nou dit is natuurlijk niet wat ik werkelijk meedroeg, het is alleen om spreekwoordelijk te laten zien dat wat je doet ECHT NIET AANTREKKELIJK is voor de vrouwen die je benadert. Nu en daarom wijzen ze je in 2 minuten meestal ook af!
Laten we eerst eens kijken naar de belangrijkste oorzaak waarom vrouwen snel "nog naar de WC moeten".
Je BENT ZO SAAI ALS EEN DODE ZEESLAK!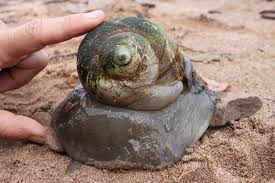 Waarom ben je zo saai?
Meestal ben je zo saai omdat je voor zekerheid hebt gekozen. Dat zou nog niet zo erg zijn, als je maar echt ook blij over je keuze kan zijn. Maar nee, blij ben je er niet echt over. Het is iets waar je hoogstens wel OK mee bent. Meer is het niet.  Dat is dan ook gelijk reden 1 waarom het je als man in de liefde niet echt lukt.
Reden 1 dat het niet lukt in de liefde.
Veel mannen leven niet echt. Ze hebben een baan en/of levensstijl dat ze niet enthousiast maakt. Dat zorgt dat er bij voorbaat al geen passie of echte ambitie in hun leven is. Iets wat enorm aantrekkelijk is voor de mensen om je heen.
Een enorm deel van het leiden van het leven van een aantrekkelijke man is leiderschap en kracht. Waar je het beste en meest effectief je leiderschap en kracht kan laten zien is wanneer je controle over je leven en je emoties neemt.
Je mag niet hopen om een ander te leiden als je zelf niet eens je eigen leven kan leiden. Je zal ook niet de inspiratie zijn waardoor een lekker wijf met jou mee naar huis gaat.
Hoe kom je uit je saaie leven?
Stel vast wat jou echt gelukkig zou maken en werk als een bezetene om dat te bereiken.
Vrouwen worden als het ware als een magneet naar mannen getrokken die passie en enthousiaste energie laten zien over hun leven. Maakt niet uit wat. Als jij ontzettend enthousiast bent over wormen in de grond en daar je leven van gemaakt hebt, dan is het dat. Als jou dat gelukkig maakt, gewoon doen.
Als iets jou gelukkig maakt wat dan ook nog eens een positieve impact heeft op andere mensen is het helemaal AANTREKKELIJK wat je dan doet.
Reden 2: dat het niet lukt in de liefde.
Er zijn veel mannen die enthousiast en met passie hun leven leiden, alleen het laten zien aan de mensen om hen heen is vaak een uitdaging.
Ik heb al vaak gesproken over dat je moet mekkeren bij vrouwen. En dan niet van BEH, en ook niet zeuren. Maar:
Motivatie
Emotie
Karaktertrekken
De meest belangrijke vraag die jij jezelf en haar kan stellen is "Waarom"?
Waarom heb je gekozen wat je doet?
Waarom ben je zo enthousiast over datgene waar anderen wellicht niets aan vinden?
Het moeilijke is dat de meeste mannen geen idee hebben wat de emotionele reden is dat ze hun baan of ook maar iets in hun leven gekozen hebben.
"Ja, was wel leuk"
Nu zo'n antwoord maakt haar nu gewoon niet nat.
Als je er dus nooit over na hebt gehad, waarom doe je dat nu eens niet?
 Beantwoord eens de volgende vragen
Waarom heb je voor je baan gekozen?
Waar zie jij jezelf over 1, 5, 10 of zelfs 20 jaar?
Wat heeft de wereld eraan dat jij op aarde geboren bent?
Ja, ok dat is diepzinnig en wellicht moeilijk. En ik kan je zeggen dat veel mannen niet echt een doel hebben. En ja, zonder doel ben je dus 1 van de grote massa mannen. En ben je dus ook iemand die het moeilijk vindt om liefde te vinden in zijn leven.
Alles in je leven wat tijd in beslag neemt, zou je over nagedacht moeten hebben.
Een belangrijke vraag wat ik wil in een vrouw, zou ook best iets van emotie in zich mogen hebben.
Wat je namelijk meestal krijgt als antwoord op de vraag "Wat wil je voor vrouw?" is:
Ze moet spontaan zijn, ze moet leuk zijn, ze moet intelligent zijn, ze moet er leuk uitzien.
Alleen wat doen die dingen met je?
Als ze spontaan is dan geeft ze me het gevoel dat ik constant verrast wordt en dat het gewoon super leuk en spannend is om met haar om te gaan.
Als ze intelligent is dan is het gewoon leuk om uitgedaagd te worden op een bepaald niveau. Dat geeft me het gevoel dat ik begrepen wordt en ook haar kan beschermen en leiden omdat ik haar begrijp.
Zie je, nu en die laatste 2 redenen zijn al veel aantrekkelijker voor vrouwen.
Echter daar kom ik wellicht later meer op terug. Eerst nog even wat over die zak kots die jij wellicht NU NOG  met je meedraagt.
Je lichaamstaalkots

Een vrouw analyseert je lichaamstaal in ongeveer een seconde en als ze de spreekwoordelijke kots ziet hangen, loopt ze snel weer weg. Of ze negeert je gewoon. De meeste mannen laten lichaamstaal zien van een volger en iemand van lagere waarde dan haar.
Wat doet iemand van hoge waarde?
Hij beweegt langzaam
Hij neemt veel ruime in
Hij vindt het geen probleem om mensen aan te raken en kijkt daarbij mensen in de ogen
Een hele subtiele is dat hij naar boven knikt met zijn hoofd in plaats van naar beneden
Doe die laatste maar eens. Iemand van lage waarde die naar boven knikt voelt zich dan meestal gelijk heel oncomfortabel. Of het lijkt hem superarrogant. Nu dat is dus voor jou een teken dat je naar beneden knikt met je hoofd. Een subtiel teken van onderwerping
Je gesprekkenkots

Als je een fatsoenlijke lichaamstaal hebt, maar alleen je gesprekken zitten vol met saaie kots dan nog zal ze snel weg zijn.
"Ik ga mijn vriendinnen opzoeken"
"Was leuk om met je te praten, alleen ik ga weer verder.."
En dat was het dan weer.
Dus het is raadzaam die dingen te vermijden. Hoe doe je dat?
Nou laat ik eerst zeggen dat vrouwen ook niet alleen maar superlevens leiden. Integendeel zelfs. Ze hebben meestal en een hobby, en dat was het.
Doen ze daar nu zo arrogant over? Ja, meestal wel. Zie arrogantie dan ook maar min of meer als de aangeleerde omgangsvorm van hun onzekerheid.
Zo de waarde die jij zou kunnen brengen naar hen, is opwinding, avontuur en een gevoel van fascinatie
Je zou haar kunnen veroveren door alleen al die elementen in haar leven te brengen. Ze zal je altijd herinneren. Dus wees een bron van plezier en avontuur voor jezelf en daarmee ook voor haar.
 Saaiheid in je lichaamstaal
NU als je nu nog niet helemaal lekker in je vel voelt, en dat meeneemt dan gaat het niet werken voor je als man in de liefde. Vrouwen gaan niet uit om nieuwe problemen op te pikken. Ze gaan uit om hun eigen problemen even te vergeten.
Dus zet een positief mp3-tje op voor je weggaat, dans je zorgen even weg. Rook een blowtje, ga even een stukkie hollen, drink een glas whiskey, trek jezelf even lekker af, neem een lekkere massage, of doe het gelijk maar allemaal.
Dat is beter dan uitgaan met een lichaamstaal van "Ik heb er geen zin meer in" . Je lichaamstaal zou juist iets moeten zijn, ik ben super relaxt en heb er zin in om vanavond echt plezier te maken!". Nu dat werkt ook nog eens veel beter om uit de psychische problemen te komen dan een beetje te gaan zitten kniezen. Natuurlijk kost het even om op te starten, alleen begin gewoon. Je zult zien als je het volhoudt, dat vroeg of laat je geest vrolijker begint te worden.
De gesprekkenkots ontleed – inhoud
Heb je ooit zón vriendinnengroepje bij elkaar gezien? Heb je ooit geluisterd wat ze eigenlijk zeggen? Ik raad het je aan als je nog nooit naar zo'n stel kakelende kippen hebt zitten luisteren.
Over het algemeen praten vrouwen met emoties en zijn ze constant het gesprekken ook als het ware aan het "ophitsen" met die emoties. Een vrouw zal niet zeggen als je vertelt dat je ergens bent geweest. Ok, cool ben ik ook geweest. Ze zal iets zeggen als; "O ja, daar BEN Ik ooit geweest. Heb je ook nog van die geweldige koffie geproefd? Neeee, ooh wat jammer, we moeten zeker een keer samen gaan. Het is al ook weer zo lang dat we geweest zijn. Ja, jammer. Moeten we echt weer eens doen."
Ik schrijf het nu en zo komt het minder emotioneel over. Echter stel je voor dat elke zin ook met handgebaren, hoge en lage tonen, wisseling van volume en lichaamscontact wordt uitgesproken.
Dat is dus altijd emotioneel en al die zaken – als handgebaren, wisseling van oogcontact enzovoorts, houden je bij het gesprek.
Vrouwen vinden dit soort gesprekken geweldig. Het is eigenlijk dat je aan een homo moet denken inderdaad. Alleen zonder de verwijfde gebaren en hoog gemaakt stemmetje. "Oh, god meid, wat erg."
Jij moet het mannelijker doen en een beetje bot en ruw ook. Een beetje ongepast zelfs misschien. Iets wat zij niet zou durven. Je moet haar verbeelding enorm gaan stimuleren. Dit is superbelangrijk omdat ze in de eerste 90 seconden zich een voorstelling gaat maken hoe de rest van de interactie ongeveer met jou zal zijn. Als de conversatie dus saai is, zal ze al na ongeveer 90 seconden haar ontsnapping gaan plannen. Dat bedenken duurt ongeveer 30 seconden, dus vandaar dat de meeste vrouwen bij jou vaak al na 2 minuten verdwijnen met een flauwe smoes.
Nu praat gewoon over alles wat in je hoofd komt, en praat met heel, heel, heel veel vrouwen. In het begin ga je constant op je bek. Als je maar even nagaat of de volgende zaken aanwezig waren in die gesprekken:
Emotionele lading in je gesprek (geen boosheid of irritatie)
Je stem wisselend van toonhoogte en volume
Volume is voor jou standje belachelijk hard. Iedereen mag je horen!
Ondersteun je wat je zegt met je handgebaren en/of lichaamstaal
Vol enthousiaste energie
Raak je haar aan op hoogtepunten
De gesprekkenkots ontleed – Ongemakkelijk gevoel
Het probleem is dat als je begint met vrouwen versieren dat je een lichamelijke reactie krijgt als je ze benadert. Nu denkt jij wellicht, ik krijg een stijve pik, of ik word er op zijn zachts gezegd opgewonden van.
Nou, nee, zeker het begin is voor veel mannen die beginnen met vrouwen versieren de lichamelijke reactie hetzelfde als met iets wat je oncomfortabel maakt.
Je gaat haar niet in de ogen aankijken, je gaat onrustige, onnodige snelle gebaren met je hand maken, je kijkt als je haar aankijkt, heel schichtig uit je ogen en wellicht buig je ook nog naar haar toe.
De ergste daarvan is nog als je haar aanraakt en kijkt naar de plaats waar je haar aanraakt. Omdat je onzeker over je aanrakingen bent, en wel zeker wil weten dat je haar niet te hard, te zacht, of op de verkeerde plaats aanraakt.
Nu als jij jezelf ongemakkelijk voelt gaat zij zich ook ongemakkelijk voelen.
Mensen die zich ongemakkelijk voelen, voelen zich niet fijn en gaan de mensen die hen ongemakkelijk maken daarvoor verantwoordelijk houden.
Dat is ook een bron van frustratie voor beide partijen. Veel mannen worden boos op de vrouwen omdat "ze hen geen eerlijke kans zouden geven". Echter de vrouwen zijn niet het probleem. Het probleem ligt bij jou.
Vrouwen zullen er ook alles aan doen om zich met zo min mogelijk ongemak uit de situatie te bevrijden. Ze zullen "hun telefoonnummer aan je geven", ze zullen akkoord gaan met "dates", alleen er komt nooit niets van.
Wat je frustratie en boosheid nog eens erger kan maken.
In plaats daarvan verwelkom elke vrouw die je ongemakkelijk laat voelen en je weer afwijst. Tenminste als ze dat op een redelijk normale manier doet. Schelden, slaan, dat hoef je allemaal niet te accepteren, alleen zal je ook echt zeer zelden tot nooit meemaken.
Ook afgezegde duidelijke afspraken is iets wat je niet zomaar hoeft te accepteren.
Alleen zie het als een leerproces. Natuurlijk kunnen wij je daarmee helpen om het leerproces een stuk korter en minder pijnlijk te maken.
Daarvoor kan je bijvoorbeeld een workshop vrouwen versieren nemen om zelf te leren vrouwen versieren.
Gesprekkenkots:  inhoud van je gesprek
Het gesprek moet vloeien, dat weet je ook wel. En 1 van de meest voorkomende vragen van onze workshop deelnemers is; "Wat moet ik dan tegen haar zeggen?"
Iets wat kan helpen voor het allereerste begin is een routine. In het gratis boek Uitgaan van Jezelf (268 bladzijden) staan er verschillende.
In het begin gaat elke routine al beter dan eerst, aangezien je iets hebt wat je zelfvertrouwen geeft. Je hebt je iets om aan vast te houden, en een routine schept iets wat je zeker als je zenuwachtig bent nodig hebt.
Voordeel van een Pickup Routine….
Je weet al wat je gaat zeggen, en zeker als je een routine vaker doet, heb je alle reacties ongeveer al gehoord. Dat zorgt ervoor dat een groot gedeelte van je hersenruimte vrijkomt om zich te richten op haar. Het geeft je een gevoel van zelfvertrouwen.
Daar is de routine eigenlijk meer voor bedoeld. Daar ligt de echte effectiviteit van de routine.
Een voorbeeld van een pickup routine
"Weet je, ik heb een vriendin in onze groep die is ook hier, en die is echt gek. Ze zei laatst dat 90 % van de vrouwen masturbeert in douche. En weet je wat de andere 10 % doen? Nou, nee, dan zal je wel behoren tot die 90 % die masturbeert onder de douche. "
Dit is wat ik dus bedoel met eigenlijk een beetje ongepast, gevaarlijk, dynamisch en onvoorspelbaar overkomen. Naast dat het mannelijk overkomt, wil je zoveel mogelijk voorkomen dat je lijkt op al die andere mannen die haar al benadert hebben. Je wilt vol  zelfvertrouwen en relaxt overkomen. Nu dat gaat je in het begin nog niet lukken. Geen probleem, het lukt niemand in het begin. In het begin kan je ook gerust zeggen ,dat je juist wel zenuwachtig bent. Alleen mannen met zelfvertrouwen in zichzelf zeggen juist dat soort dingen.
Behoeftigheidskots
Heb je ooit iemand meegemaakt van wie je duidelijk merkte dat hij of zij heel erg iets nodig van je had? Zo'n meneer of mevrouw die je bijvoorbeeld 1 of ander abonnement probeert aan te smeren? Vond je dat nou leuk?
Nee, en verder waardeert niemand echt waar hij geen moeite voor heeft hoeven doen. Dus als je echt heel erg je best doet om het zo makkelijk mogelijk voor haar te maken om met je mee naar huis te gaan is dat dus niet aantrekkelijk.
Vrouwen lopen met een grote boog om mannen heen die behoeftigheid uitstralen. Je schreeuwt uit: ik ben van lagere waarde dan jij, en wil jij alsjeblieft wat van jouw waarde aan mij geven?
De behoeftigheid komt vaak het meest sterk naar voren als je fysiek escaleert. Escaleer je als een malle, waardoor je verraadt dat de laatste keer seks al heel lang geleden of nooit was? Of ben je juist te voorzichtig in het aanraken van haar lichaam omdat je het niet wil verklooien bij haar?
In het gesprek met haar kan je behoeftigheid of "needy gedrag" naar voren komen doordat je als het ware laat zien dat je al lang geen vrouw hebt gehad. Wanneer was de laatste keer dat je echt een vrouwenlichaam vol vertrouwen tegen je aan is gedrukt? Het antwoord is daarbij niet echt belangrijk.
Wat belangrijker is dat je het gevoel overbrengt dat het als het ware nog maar 30 minuten geleden is. Je bent helemaal relaxt, je beweegt traag, en je bent zo kalm als het maar zijn kan.
Het belangrijkste is dat je elke interactie duidelijk wat geeft. Jij komt niet halen, jij komt brengen.
Vanaf het begin kom je een leuke jongen brengen. Dat breng je al over met dat je er leuk uitziet, met passende (liefst iets gewaagde bijzondere kleding) en een leuk opvallend kapsel of hoofddeksel. Dat is je eerste waarde wat je komt brengen. Nu open je, met "Hee, gelijk kom ik de leukste vrouw van de avond tegen. Tenminste dat hoop ik wel. Je ziet er en in ieder geval wel als iemand uit die bij mijn persoonlijkheid past"
Nu de vraag die zij gaat stellen.
Wat is je persoonlijkheid dan?
Nu dat mag jij nu beantwoorden, en daarbij hou je rekening met wat hier allemaal voor stond.
En nu iedere keer dat je statements of beweringen over haar maakt (jij komt volgens mij uit Utrecht ipv Waar kom je vandaan?), je leuke verhalen vertelt over jouw interessante doelgerichte leven, je rollenspellen met haar doet (jij bent de bankrover en ik bestuur de vluchtwagen of andersom – wat wil jij?) dan breng je waarde naar haar. Terwijl elke keer dat je vragen stelt of haar vraagt om iets te doen voor jou, je waarde voor haar afneemt.
Als je alleen maar praat over zaken waar je geen interesse in hebt omdat je wilt dat zij jou leuk gaat vinden, gaat zij jou niet leuk vinden. Waarom? Omdat zij voelt dat je te behoeftig bent.
Te hard je best om iets gemeen met elkaar te vinden, terwijl zij jou nog niet aantrekkelijk vindt is absoluut gegarandeerd de manier om te zorgen dat zij jou niet aantrekkelijk gaat vinden. Ik bedoel maar, want waarom zou een aantrekkelijke man met optie interesse hebben in een vrouw die hij nog nauwelijks kent van elke andere vrouw die hij nauwelijks kent.
Jij bent namelijk niet onder de indruk van haar uiterlijk, jij bent onder de indruk van haar karakter. Dat probeer je over te brengen. Weet je nog. Mekkeren? Motivatie, emotie, karaktertrekken.
"Volgens mij ben je een stewardess" (statement).
"Nee, politieagent."
"Goh, waarom ben je politieagent geworden?"
"Nou ik wilde een afwisselende functie en iets waar ik ook iets voor andere mensen kon doen?"
"Oh, en als je dan zo'n boef oppakt ben je dan niet bang dat er iets gebeurt met je? "
"Nee, hoor valt wel mee. We zijn goed getraind?"
"Ok, cool, ik hou wel van mensen die iets doen voor de wereld en niet te bang zijn uitgevallen?"
Kijk nu vind je haar leuk om iets uit haar karakter. Niet alleen haar uiterlijk. Verder weet je door de simpele vraag, waarom? Al veel meer over haar.
Dus ik zeg niet dat je helemaal geen vragen moet gaan stellen. Je hebt nu 1-maal vragen nodig om wat over haar te weten te komen. Alleen doe het veel minder dan andere mensen en houd bijvoorbeeld de regel aan, telkens 1 bewering op 1 vraag.  En laat de vragen ook liefst open vragen worden. Dat zijn vragen die beginnen met waarom, wat, wie, hoe, waar. Gesloten vragen beginnen altijd met een werkwoord, probeer die altijd zoveel mogelijk te vermijden.OF je wilt ze gebruiken voor een ja-ladder. Echter deze post is al zolang, dat kun je ook wel in mijn boek Uitgaan van Jezelf gaan lezen. …
Het is gratis. Kijk op www.datingdoctors.nl en pak dat boek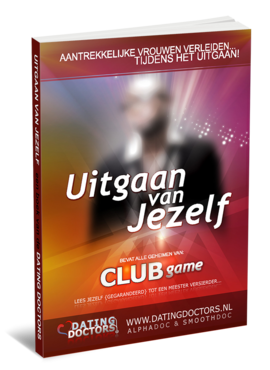 Conclusie
Alle kots als lichaamstaal kots en gesprekkenkots dien je zoveel mogelijk te vermijden. Met de tips in dit blog om vrouwen te versieren kom je al een stuk verder. Natuurlijk heb ik nog niet alles kunnen vertellen. Ga daarvoor maar eens gratis mijn boek Uitgaan van Mezelf downloaden. Prachtboek over vrouwen versieren. Lees het zelf maar!
Laatste tip om vrouwen te versieren en geluk
te hebben in de liefde als man!
Het zou helpen als je echt het leuk vindt om met vrouwen te praten. Als je niet de reden voorop stelt van: "Hey, ik zou wellicht van bil kunnen gaan door dit of dat te doen".
Nee, ga je best doen om nieuwe mensen te ontmoeten. Ga je best doen om uit te vinden wat voor leven en/of persoonlijkheid het mens waarmee je praat heeft.
Je zou je best moeten gaan doen echt van vrouwen te gaan houden. Tenminste als je echt goed wil worden. Niet van ze houden omdat ze jou perfecte masturbatierobot kunnen zijn. Nee, echt ze gaan liefhebben omdat ze vaak zo vrouwelijk denken en handelen. Vrouwen doen het echt niet expres, ze kunnen vaak niet anders. Het is hun natuur moet je maar denken. Hou van vrouwen als mensen.
Nu we begonnen dit blog met dat veel mannen vrouwen niet begrijpen. Er wordt je echt al heel veel vergeven als je echt van vrouwen houdt als mensen. En zo heb je nog meer geluk in de liefde als man en…zij ook! Amen. 😉
Voor nog veel meer tips, bekijk ook eens deze artikelen:
Oh, en vergeet hieronder je gratis download niet ;)