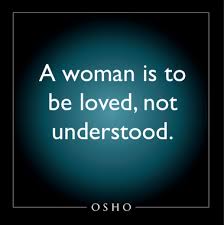 Als je begint met vrouwen versieren kom je als man iets tegen wat enorm veel frustratie kan opleveren of waar je veel plezier mee kan beleven. Vrouwen zeggen niet wat ze willen en/of bedoelen. Ook al heeft Osho gelijk (zie plaatje). Je moet niet te veel willen weten van vrouwen, je moet er gewoon maar van houden. Toch is het wellicht handig wat te weten van het hoe en waarom vrouwen niet zeggen wat ze willen. Dan is het meestal ook niet frustrerend. Kun je ook 'cool' blijven, en dat beste man kan je zeker weer helpen bij het versieren en ook het houden van vrouwen.
Wil je trouwens écht goed worden met Tinder en Whatsapp? Download dan eens mijn Gratis Tinder & Whatsapp Spiekbriefje met 25 geweldige tips om altijd die date te krijgen.
De eerste keer wanneer een man het opmerkt
Het eerste waarbij een man het meestal opmerkt is dat vrouwen niet zeggen wat ze willen is;
Hoe Vrouwen Van Je Afkomen
Ze zeggen dingen als;
"Ik wil je even een weekje niet zien"
"We nemen even een pauze"
"Sorry, ik kan niet komen de kat is ziek."
"….."
Vroeger dacht ik echt. "Ok, ze wil me een weekje niet zien?" Als ik dan na een week belde kreeg ik een vrouw aan de lijn die het niet begreep dat ik het niet begreep. Ze wilde me helemaal niet meer zien. "OOOH, zeg dat dan." Ik raakte in principe bozer omdat "domme onduidelijke gedoe" als dat ze me niet meer wilde zien. Ja, hee als je het nog niet wist; ik ben niet van suiker namelijk. Waarom zeggen vrouwen gewoon niet wat ze willen en/of bedoelen?
Als man vond ik dat dus altijd enorm frustrerend, en eigenlijk nog steeds. Ik vind het gewoon keihard liegen. Als je het aan vrouwen voorlegt, kijken ze je meestal een beetje vreemd aan, alsof je wereldvreemd ben. Nou liegen mannen ook. Mannen (51 %) liegen vooral om het leven makkelijker te maken, en vrouwen (72 %) liegen vooral hun gevoelens te verbergen. Nu in dat verschil qua liegen zit al een aanwijzing voor het onderwerp in de rest van dit artikel. Vrouwen liegen dus vaak over hun emoties en mannen vooral over daden en het wel of niet gedaan ervan.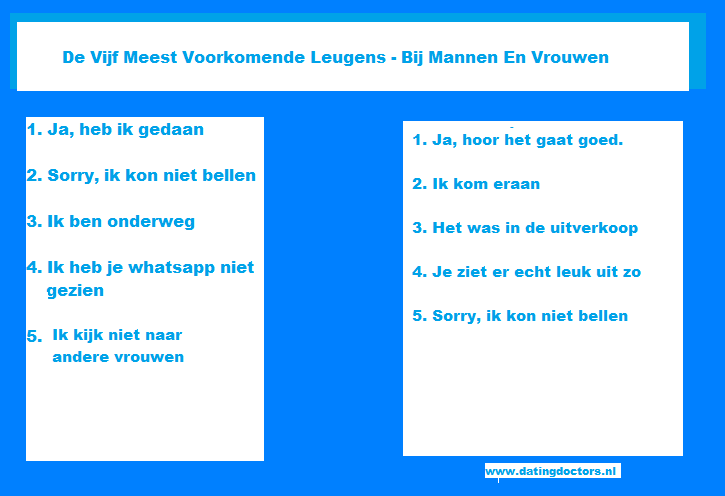 Er bestaat een geheime taal onder vrouwen
Nu ik was gewoon niet op de hoogte dat er een andere geheime taal onder vrouwen bestaat. Nu begrijp ik het in ieder geval. Ook al vind ik het nog steeds belachelijk, ja je kunt de wereld om je heen nou 1-maal heel moeilijk veranderen. Trouwens, je hebt meestal al genoeg moeite met jezelf.
Vrouwen leerden een soort geheime taal te gebruiken in een meestal door mannen gedomineerde wereld. Gedurende de tijd is deze geheime taal tot bijna perfectie geëvolueerd. De naam van deze geheime taal = Vrouwelijke Subcommunicatie.
In deze vrouwelijke subcommunicatie konden vrouwen hun seksualiteit vrijelijk communiceren en beleven terwijl mannen er niets van begrepen.
Vrouwen hadden namelijk ontdekt dat mannen het idee willen hebben dat ze geen afgelikte boterham geneukt hebben of gaan neuken. De evolutiecomponent is natuurlijk dat mannen wel willen weten dat hun nageslacht van hen is. Afgelikte boterhammen hadden nu 1-maal meer het kind niet van hen risico dan keurige meisjes. We noemen dit fenomeen ook wel het Madonna-Hoer complex. In het Nederlands hoor je ook wel eens. Ze moet een hoer in bed zijn en een dame daarbuiten en eventueel nog een prinses in de keuken. Dat laatste vind ik trouwens de beste. Ja, want een hoer in bed? Hoezo, moet je er dan voor betalen of zo? Naar mijn ervaring als je een keer een cursus van de sekscoach Alex May volgt, nou dan pas zie je hoe uit hun dak vrouwen kunnen gaan. En daar staat altijd een beloning tegenover (komt neer op – ik doe wat je wilt en doe met me wat je wilt).
En een dame daarbuiten klinkt meer als dat je een soort prijspop hebt. Joh, als jij er maar leuk vindt. Als ze dan boeren laat en uit haar neus peutert, ach als jij dat niet zo erg vindt. Wat maakt het dan uit.
Enfin we dwalen af.
Wat Is Vrouwelijke Subcommunicatie?
Vrouwelijke subcommunicatie is gebaseerd op indirect en onduidelijk communiceren, en communiceren met een dubbele mening, en vaak ook communiceren met een achterliggende emotie. Dit doen vrouwen om de volgende redenen:
De eerste absolute hoofdreden is:
Het Behouden Van Sociale Harmonie
Echter er is ook een andere waar de manipulatie van vrouwen gelijk in doorschemert
Het Veroorzaken Van Onderlinge Ruzietjes als vrouwen daar winst in zien
Het vermijden van verantwoordelijkheid en het mogelijk maken dat ze kunnen ontkennen
Het overbrengen van een bepaalde bedoeling of mening als in: Zeg het zonder te zeggen en vraag het zonder te vragen
Het neerzetten van grenzen en bepaalde kaders over bepaalde interacties
Het vermijden van afspraken, en het openhouden van allerlei opties 
Het is belangrijk voor jou als man om te weten dat de verantwoordelijkheid voor de juiste interpretatie van haar subcommunicatie voor 100 % bij de man ligt.
Een VROUW KAN HET NOOIT FOUT DOEN, ZE IS GEWOON. 
Nu dat legt nogal een verantwoordelijkheid op me, om je in ieder geval iets wijs te maken over vrouwelijke subcommunicatie.
Geschiedenis Waarom Vrouwen Niet Zeggen Wat Ze Willen
Door de geschiedenis hebben mannen altijd plannetjes en strategieën bedacht om zo makkelijk mogelijk toegang te hebben tot vrouwen en hun lichamen. Vroeger deed je dat waarschijnlijk wat meer door machtig te zijn en tegenstanders te vermoorden, nu doe je dat bijvoorbeeld door dit blog over vrouwen versieren en pickup te lezen.
Het vroegere antwoord van vrouwen was natuurlijk van; "Wie niet sterk is moet slim zijn." Biologisch was het gewoon noodzakelijk voor een vrouw dat ze iets van een plannetje bedacht om haar nadeel van een lagere fysieke kracht ten opzichte van de gemiddelde man te compenseren.
Vrouwen Zeggen Niet Wat Ze Bedoelen Als Ze Vermoeden Of Voelen Dat Directe Communicatie Gevaarlijk is.
Nu 1 van de eerste zaken daarin is dat vrouwen zichzelf beschermen door middel van subcommunicatie op het moment wanneer direct communicatie gevaarlijk is. Als grote voorbeeld is er natuurlijk dat een heleboel vrouwen het best wel leuk vinden om flink wat potjes seks te hebben, met best nog wel een aantal verschillende mannen ook. Alleen ja, dat "blaming and shaming" als slet vinden ze niet zo leuk. Daarnaast kreeg je familie een slechte naam en sommige vrolijk genietende vrouwen werden zelfs als "heks" op de brandstapel gegooid. Vrouwen merkten al snel dat ze voorzichtig moesten zijn als ze gevoelens van hun vrouwelijke seksualiteit wilden communiceren.
Het resultaat was dat vrouwen leerden als ze onderling en met mannen praten ze in die geheime taal praten. Om nu echt goed te kunnen vrouwen versieren dien je als man tussen de regels door te kunnen lezen wanneer je naar haar luistert.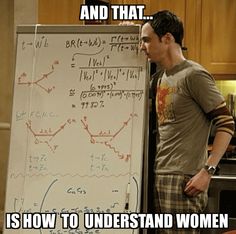 Nu dat is nogal moeilijk voor de meeste van mijn klanten. Ongeveer 60 % van mijn klanten zit in de IT en daar werkt het niet zo. Dan krijg je als dat groter is dan dit, dan komt dit eruit. Logisch nadenken dus. Het bekendste voorbeeld van een gemis aan sociale intelligentie en kennis van het ontcijferen van subcommunicatie is wel Sheldon Cooper van The Big Bang Theorie. Veel mensen vermoeden sterk dat het karakter van Sheldon Cooper last heeft van het Asperger Syndroom. Als je lijdt aan dit syndroom is het moeilijk voor je om emoties en bedoelingen van mensen te ontcijferen. Daneel Foyer, de beste lichaamstaalexpert ter wereld heeft trouwens het Syndroom van Asperger, alleen die heeft gewoon elk stukje lichaamstaal bewust gedownload. Dus hij voelt het niet van nature aan zoals wij, hij registreert bewust wat je doet.
Echter je zou de theorie kunnen verdedigen dat iedere man wel iets van het Asperger Syndroom heeft wanneer het gaat om het ontcijferen van vrouwelijke subcommunicatie.
In tegenstelling tot vrouwen praktiseren mannen namelijk een veel directere stijl van communicatie. Mannen benaderen communicatie veel meer als het direct uitwisselen van informatie. Liefst willen ze duidelijk en kort communiceren net als het snel en efficiënt kopen van kleren in een winkel. Vrouwen prefereren echt liever subcommunicatie.
Vrouw kiest eerder voor harmonie in plaats van waarheid
De belangrijkste reden voor vrouwelijke subcommunicatie is dus dat vrouwen een voorkeur hebben voor sociale harmonie ten opzichte van de absolute waarheid. Hoe vrouwelijker een vrouw is, hoe meer ze zal zoeken naar harmonie in plaats van naar gelijk en absolute waarheid.
Mannen vergaren sociale macht door logisch nadenken,  doorzetten en fysieke kracht. Vrouwen vergaren sociale macht door communicatie en zullen uit alle macht proberen om een sociaal conflict uit de weg te gaan. Vrouwelijke subcommunicatie wordt speciaal gebruikt om sociale macht te vergaren door manipulatie van mannen en vrouwen, zodat die mannen en vrouwen geven wat die vrouw in kwestie van ze wilt.
Vrouwen houden van praten en mannen dingen doen. Een vrouw vindt de communicatie van een man vaak enorm saai en emotieloos. Voor de meeste mannen is vrouwelijke communicatie vooral belachelijk onduidelijk, frustrerend vaag en geeft het een man enorm veel stress om met een vrouw om te gaan. Je ziet het meest in een situatie waarin een man wanhopig snel om een specifiek antwoord vraagt en een vrouw vaak een vertragingstactiek toepast om zekerheid te vergaren over de gewenstheid van haar antwoord. Mannen worden dan gek.
Een man vraagt, "Staat het raam open?"
"Hoe bedoel je staat het raam open?"
"Staat het raam open?"
"Welk raam?"
"Aaah, je staat toch in deze kamer, er is maar 1 raam daar!"
Het is best wel bijzonder voor een man dat hij tussen de lijntjes door kan lezen. Meestal wordt zo'n een "natural" genoemd of het is meestal wel een ervaren "meesterversierder"
Juist door dit verschil in communicatie voelen mannen en vrouwen vaak een grote ontevredenheid wanneer het gaat om het communiceren met het andere geslacht. We kunnen helaas nooit alle onvolkomenheden in de communicatie tussen mannen en vrouwen oplossen. Dat ligt nu éénmaal aan dat onze hersenen significant anders zijn.
Echter we kunnen zeker wel de communicatie tussen mannen en vrouwen verbeteren. En precies dat kun je met dit artikel gaan bewerkstelligen. .
De meeste mannen zijn hun leven echt totaal blind voor subcommunicatie met vrouwen. Ze merken alleen dat ze vaak gefrustreerd raken over die 'vage vrouwen die niet zeggen wat ze bedoelen."
Een heleboel mannen worden opgevoed door hun moeders en zo krijgen ze een flinke imprenting dat vrouwen respect verdienen enzovoort. Ze krijgen nooit te zien van hun vader dat hij vrouwen af en toe met een korreltje zout neemt. Een ervaren man kent en herkent als vrouwen een dramaatje opvoeren. Er zijn ook sterke Alphamannen die vaak zonder of niet sterk aanwezige moeder zijn opgegroeid. Ook die mannen raken zo weinig op de hoogte hoe vrouwen precies communiceren en vaak niet zeggen wat ze bedoelen
In de laatste groep vind je vaak mannen met grote discipline en kracht. Politiemannen, militairen en ook succesvolle zakenmannen. Iets wat ze hoe dan ook eenvoudige prooien maakt voor het ongeluk van een onsuccesvolle relatie. Het kan zelfs nog erger; vrouwen die doelbewust kwaad met hen in de zin hebben.
Weten vrouwen wel wat ze bedoelen?
De meeste mannen vragen zich wel eens af of vrouwen zelf nog wel weten wat ze willen en bedoelen. Dat komt doordat 1 van de kenmerken van vrouwelijk subcommunicatie ambivalentie is. Ambivalentie is eigenlijk dat je zowel bijvoorbeeld iemand haat, als van iemand houdt. Nou een betere omschrijving van de gevoelens van de meeste vrouwen kun je niet hebben. Je hoort wel eens van een vrouw dat ze iemand op haar werk een enorme eikel vindt en heel lelijk. Ze zou echt nooit met hem gaan. Echter 3 jaar later heeft ze een relatie met diezelfde vent. Ik zie dat bij mannen niet zo snel voorkomen, eerlijk gezegd.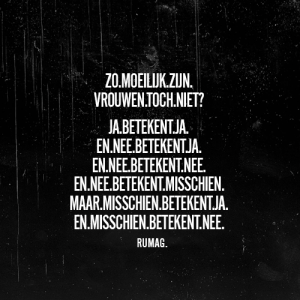 Dat is ook precies waarom vrouwen bijvoorbeeld niks van zich laten horen, en 3 maanden later kan een simpel "Hai" opeens alles weer opstarten. Iets waar de meeste mannen als ik ze dit vertel niets van begrijpen. De meeste mannen zijn 2 weken keihard bezig met een reactie te krijgen, waardoor ze die optie helemaal verneuken. Geven het daarna op en sturen daarna nooit meer een berichtje. Voor de grap toch eens altijd doen na 3 maanden en na 6 maanden radiostilte. Ik verzeker je dat je er af en toe weer wat uithaalt.
Ambivalentie is typisch vrouwelijk
Het ene moment kan een vrouw je ook echt aanbidden, het andere manier kijkt ze naar je alsof je stront bent. Dit is natuurlijk gewoon een vrouw met borderline, en het zou overdreven als je elke vrouw borderline zou geven (al komt het bij vrouwen wel meer voor). Toch ambivalentie en twijfelachtig zijn is toch wel iets typisch een vrouwelijk communicatietrekje.
Nu komt iets wat een compleet eigen theorie is, en het is nog gebaseerd op pickup theorie ook. Een man houdt niet van losse eindjes en houdt van oplossingen. Op het moment dat er dus weinig goede afspraken zijn gaat een man zijn best doen om duidelijkheid te krijgen. Voila, de man gaat meer investeren en dan krijgt de vrouw waar zij van houdt namelijk: AANDACHT
Aandacht in de vorm van geld, bevestigingen van zijn liefde en hopelijk nog wat seks ook. Dus begrijp me goed, vrouwen kunnen eigenlijk niet anders. Het is geen vooropgezet plan of zo, vrouwen zijn gewoon zo. Daarom moet je als mannen duidelijke grenzen stellen. Op het moment dat je meewaait met elke wind die een vrouw laat, verlies je aantrekkingskracht. Ook zal een vrouw die alleen maar heel duidelijk en mannelijk communiceert een deel van haar seksuele aantrekkingskracht verliezen.
Juist daarom doen vrouwen altijd een beetje moeilijk en twijfelachtig. Het zorgt gewoon voor meer investering van ons. Voila. Nu begrijp je dat meer. Op het moment dat je dat gaat begrijpen, begrijp je hopelijk ook waarom je af en toe gewoon duidelijk je grenzen als man moet aangeven.
Als je duidelijk je grenzen aangeeft ben je gewoon in korte halen snel thuis. Of ze rot gewoon lekker op, of ze gaat gewoon overstag en wil het wel op jouw manier doen. Elke vrouw kost namelijk een investering, aan jou hoe hoog je die investering wilt laten zijn. Voor haar zijn er nog 10 andere vrouwen. Als dat niet zo is, zou ik eens kijken of je een workshopje vrouwen versieren bij ons kan doen. Dan heb je dat snel genoeg door.
Het effect van subcommunicatie op het mannelijk brein.
Je begrijpt nu dat mannen en vrouwen gewoon anders ontworpen zijn en ook anders communiceren. Je wilt ook niet dat je vrouw als een man gaat communiceren. Daarom dien je vrouwen met hun 'rare communicatie' te accepteren. Ik zou je wel het advies geven om je best te doen om hen te begrijpen. Alleen begrijpen wil niet zeggen dat jij een watje moet worden. Jij dient nog steeds mannelijk en krachtig en onafhankelijk je keuzes te maken en je grenzen te bewaken. Daardoor wordt je alleen maar aantrekkelijker voor vrouwen.
Al die vrouwelijke twijfel en onzekerheid leiden ook nog eens dat wij zoiets hebben dat we die arme vrouwen wel even willen helpen en beschermen. Wij lossen het wel op! Dit zorgt voor dat het voortbestaan van de mensheid weer geregeld is. Dit soort dingen zijn als het ware vrouwelijk moves om mannen in een soort trance te brengen. Ze zullen het moeten oplossen!  Een hypnotische trance is simpelweg een soort van extreme concentratie waardoor de degene die gehypnotiseerd is ongevoelig wordt voor signalen van de omgeving. Dit is precies wat vrouwen zo weten ten doen. Ze sturen een aantal ambivalente en voor meerdere uitleg vatbare stimuli op ons af. Dat zorgt ervoor dat wij mannen enigszins in verwarring worden gebracht. Iets waar we totaal niet van houden. Hierdoor geven we extra concentratie aan die vrouw die deze stimuli geeft Nu samen met testosteron en het effect van de seksuele aantrekkingskracht van een aantrekkelijke vrouw kan die extra concentratie op de vrouw een extreem goede motivator zijn voor een man. Nu dit is dus precies wat vrouwen in meer of mindere mate bij ons mannen doen.
Nu weet je waar de game van vrouwen op is gebaseerd in ieder geval.
Dat is belangrijk want als je totaal een sukkel bent wat betreft vrouwelijke subcommunicatie ben je min of meer een speelbal van de vrouw.
En die speelbal vinden vrouwen niet aantrekkelijk, aangezien ze namelijk eigenlijk op zoek naar een sterke man aan wie zij zich over kunnen geven. Slechte vrouwen maken er dan wel weer gebruik van om mannen van alles te laten doen ten koste van het welzijn en welvaart van de man. Verder kan een man hoeveel welzijn en welvaart hij ook inlevert voor de aandacht van een vrouw nooit op langere termijn die aandacht vasthouden. Haar seksuele aantrekkingskracht – zo al aanwezig –  vermindert, en zal op een gegeven zelfs veranderen in walging en verachting.
Veel mannelijke reacties op vrouwen zijn vaak wanhopige pogingen om zichzelf te verdedigen tegen het effect dat vrouwen mannen een speelbal van hen kunnen maken. De volgende reacties komen vaak voor.
Hij zoekt zijn toevlucht tot geweld zodat hij de frustratie van haar onduidelijke signalen kan ontsnappen. Geweld schept namelijk altijd snel duidelijkheid. En erna, ja daar hebben we het even niet over.
Het heimelijk of openlijk zeer negatief zijn tegenover vrouwen (misogenie) .
Het zich onthouden van communicatie van vrouwen en zichzelf niet emotioneel verbinden
Ook al is het vrij logisch dat een gefrustreerde man makkelijk zijn toevlucht kan zoeken tot dit soort tactieken, kan het duidelijk zijn dat mannen hier nooit veel mee opschieten. Vaak brengt het ze zelf alleen maar meer in de drup.
Een ervaren man weet een vrouw uit te dagen door ook door te laten schemeren dat hij op de hoogte is van vrouwelijke subcommunicatie en dat hij het allemaal wel begrijpt.
Vrouwen houden hun opties open.
Dat vrouwen niet zeggen wat ze werkelijk bedoelen frustreert mannen die de geheimtaal van vrouwen niet begrijpen in hoge mate. Hee, man I know. Ik voel echt met je mee. Echter onthoud dat vrouwen wel directe communicatie en logische communicatie beheersen. Ze zullen er ook hun toevlucht toe zoeken als het hun doelen het beste dient!
Stel je voor je bent op een date met een vrouw, en je stelt voor om nog even langs je appartement te gaan omdat je bijvoorbeeld nog even je goudvis moet voeren. Nu kan een vrouw zo opeens zeggen: "Ok, maar we gaan geen seks hebben vanavond hoor." De meeste mannen durven niet eens over seks te praten, laat staan dat ze opeens zo'n opmerking zouden maken. Sommige mannen zijn zelfs verbaasd aangezien ze toch al de eerste date niet aan seks denken. Ze denken dat het minstens 4 dates duurt voordat ze seks kunnen hebben. Nu ik kan je vertellen dat ik al minstens 15 jaar de eerste date gelijk seks heb. Doe ik waarschijnlijk iets goed toch?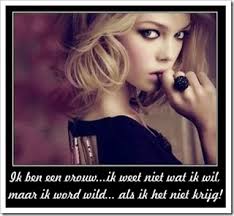 Echter ondanks dat het lijkt dat een vrouw nu best wel direct communiceert een vrouw subcommuniceert iets totaal anders dan of ze wel of geen seks met je gaat hebben vanavond.
Nee, er gebeurt iets heel anders.
Hier is wat er werkelijk gebeurt. Het is ook heel logisch gezien van haar kant.
Ten eerste, test ze zou jouw reactie. Als je een beetje kwaad, gefrustreerd of geïrriteerd reageert dan kun je seks die dag wel op je buik schrijven. Als je daarentegen een beetje plagend reageert zo van "Huh, wie zei dat we seks gingen hebben? Jij bent degene die hier aan seks denkt, dametje." Is de seks ongeveer die dag gelijk gegarandeerd.
Daarnaast zet ze een belangrijk frame neer. Het frame is dat zij in ieder geval geen verantwoordelijkheid heeft voor het geval als er toch seks van mocht komen. Zij heeft immers duidelijk gezegd dat er geen seks plaats zou vinden. Dat het toch gebeurde, ja daar kon zij niks aan doen. De volgende dag kan ze iedereen met een gerust hart vertellen: "Ja, het gebeurde gewoon. Ik zei nog tegen hem dat we geen seks gingen hebben. Dus…..waarom zeggen vrouwen niet wat ze willen? Een van de belangrijke redenen is dus dat ze haar verantwoordelijkheid zo kan ontlopen.
Daarbij komt ook dan ook nog dat jij iets hebt van "Aaah, ze is geen slet, alleen ik ben zo goed en aantrekkelijk daarom ging ze toch met mij naar bed." Nou kijk eens wat voor grote veer jezelf in je reet doet. Daarbij heb je waarschijnlijk ook meer moeite gedaan, dus nu heeft ze dubbele relatiewaarde om in scrabbletermen te spreken. Slim en logisch hè?
Wees een Man
Natuurlijk begrijp jij al de kunst van subcommunicatie toch?
In het algemeen begrijp je ook wel dat het voor mannen het een redelijke frustrerende vorm van communicatie blijft. Mannen zitten er altijd ook over te zeuren (ja een beetje als een vrouw) over de manipulatieve technieken van een vrouw, en dat een vrouw het altijd een beetje achter de ellenbogen heeft. Nu wat je moet gaan begrijpen is dat je het niet allebei kan hebben. Een vrouw heeft het nu eenmaal nodig. Door het zo met 'liegen' bevorderen van de harmonie om haar heen kan ze haar emotionele staat beter onder controle houden. t
Makkelijk gezegd een vrouw gaat bijna altijd liegen of in ieder geval de waarheid een beetje licht aanpassen of in ieder geval bedekken om in een positieve emotionele staat te blijven.
Daarom dus dat je nooit echt te horen krijgt wat ze bedoelt. Ik vind je lelijk ga je niet horen. Ik vind je stinken ga je niet horen. Ik vind je slecht in bed ga je niet horen. Je krijgt iets anders te horen. En daarom blijven wij mannen meestal zo lang stilstaan. Vrouwen voeren ons afgezwakte en soms zelf verkeerde informatie.
Nu als je dus 'tussen de regels' door kan lezen zal jij de man zijn die zeker de vrouwen kan beroeren en daardoor ook de meeste vrouwen zal neuken. Het is namelijk zo dat hoe sterk ze ook liegt je altijd aanwijzingen krijgt over haar emoties. Je zult nooit helemaal de geheimtaal kunnen oplossen, echter het belangrijkste wat je nodig hebt om dichtbij te komen is discretie.
Wees een geest die nooit is geweest
Uiterste Discretie is de kwaliteit die wij verzekeren aan vrouwen. Zo kunnen we echt enorm veel seks krijgen. Op het moment dat jij veilig bent en vrouwen zeker weten dat ze veilig zijn voor de hoon van de samenleving kun je letterlijk met haar je gang gaan. Zie maar hoe vrouwen zich gedragen op vakantie, dan krijg je daar een beetje een idee van.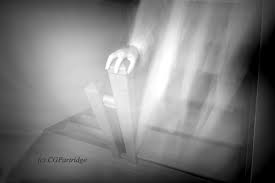 Alleen hoe vertel je een vrouw dat het OK is om lekker van bil te gaan met jou?
Mannen die aardig wat seksuele partners hebben, hebben het niet nodig om op te scheppen over wat ze allemaal hebben gedaan. Degene die dat wel doen zijn of nog zeer kinderachtig, hebben nog steeds enorm veel erkenning nodig van andere MANNEN, of zijn gewoon puur narcistisch ingesteld.
De mannen die discreet kunnen zijn weten wanneer ze hun mond moeten houden. Ze zijn ook comfortabel rondom vrouwen en begrijpen wel iets van vrouwelijke seksualiteit. Ze staan ook niet te kijken als een vrouw gewoon geniet van seks met meerdere partners en daar iets over loslaat. Ze zien het als normaal en scheppen daarmee een omgeving waarin vrouwen openlijk er iets over kunnen loslaten.
Op het moment dat jij vraagt; "Wat is de vreemdste plaats dat je ooit seks hebt gehad." Kom je automatisch in een gebied dat je veronderstelt dat vrouwen sowieso seks hebben gehad op vreemde plaatsen. Er schemert door dat vrouwen zich ook niet in kunnen houden en het soms op vreemde plaatsen doen gewoon omdat ze dan super opgewonden en lekker geil zijn. Niets om je over te schamen toch. Als ze het niet wil vertellen, neem jij gewoon de leiding, en vertel jouw leuke verhaal. Echter zonder de naam van de andere vrouw in kwestie. Wellicht ook suggererend dat je haar naam niet vertelt om haar identiteit te beschermen.
Je kunt bijvoorbeeld zeggen; "Ja, ik kwam ooit een vrouw tegen via….oh sorry dat kan ik beter niet zeggen. Is ook niet zo belangrijk voor het verhaal. Ze werkt daar nog steeds namelijk. Enfin…ik kwam haar dus tegen…"
Je bent een man die houdt van seks.
Je houdt van seks en je schaamt je er niet voor dat je het leuk vindt om te doen. Echter je hebt niet zo weinig seks dat je het nodig vindt om allerlei persoonlijke details te vertellen aan anderen.
Samenvattend:  Waarom Zeggen Vrouwen Niet Wat Ze Willen?
Het voorkomen dat een vrouw persoonlijk verantwoordelijk kan worden geacht is precies waarom vrouwen niet zeggen wat ze willen. Vooral daarom zijn vrouwen dus die onduidelijke vrouwelijke subcommunicatie gaan gebruiken. Nu de beste manier om er mee om te gaan is dus
Je er bewust van zijn en laten zien dat je er bewust van bent
Gewoon je bek houden
Doei,
Pim
P.S. Meer weten over subcommunicatie van vrouwen en beter nog van jezelf?
Lees dan VRIJBLIJVEND 60 dagen op zicht het E-boek Uitgaan van Jezelf. Klik op het boek om meer te weten te komen over vrouwen, vrouwen versieren,  jezelf en waarom vrouwen niet zeggen wat ze willen!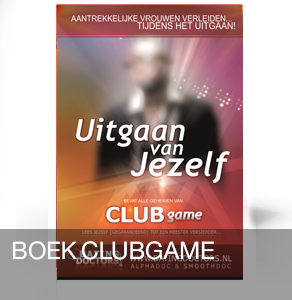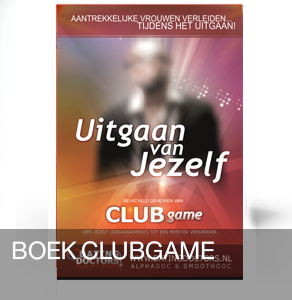 Voor nog veel meer tips, bekijk ook eens deze artikelen:
Oh, en vergeet hieronder je gratis download niet ;)