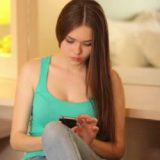 9 van de 10 keer zal je de ander op date vragen via Whatsapp.
Jullie hebben namelijk nummers uitgewisseld, of elkaar vanuit een dating app toegevoegd.
Maar daadwerkelijk de date regelen is waar velen blijven steken.
Omdat het gesprek nog niet warm genoeg was.
Omdat het aan vertrouwen ontbrak.
Of omdat de manier van op date vragen simpelweg knullig is.
De meeste mensen weten niet óf ze de ander al op date kunnen vragen, hoe ze het moeten vragen, en wanneer ze het kunnen vragen.
Ik ga je vandaag uit de brand helpen.
Vandaag krijg je de volgende tips over WhatsApp date:
7 Tips waarmee je onmogelijk nog een 'nee' krijgt wanneer je haar via Whatsapp op date vraagt
Gesprekstechnieken om elk chatgesprek flirterig te maken
De grootste fouten die je wil voorkomen, als je haar op date wil krijgen
Een foolproof voorbereiding op de date die komen gaat
Een hulpmiddel waarmee het chatgespreek 10x eenvoudiger te voeren valt
En nog. Veel meer…
Wil je trouwens écht goed worden met Tinder en Whatsapp? Download dan eens mijn Gratis Tinder & Whatsapp Spiekbriefje met 25 geweldige tips om altijd die date te krijgen.

Tip 1: De vergeten schat aan informatie
Dat je haar op WhatsApp hebt en met haar op date wil, betekend één ding:
Je hebt haar al in één of andere vorm eerder gesproken.
(En als dat niet zo is, dan ben ik benieuwd hoe je dat geflikt hebt. Laat het me weten in de comments)
Er is sowieso één van de volgende dingen aan vooraf gegaan.
Je hebt haar gematched op een dating app
Je bent hebt haar 's avonds ontmoet in een bar of nachtclub en nummers uit gewisseld
Je hebt haar overdag op straat aangesproken en nummers uitgewisseld
Bekijk onderstaande video om altijd een vrouw succesvol aan te kunnen spreken. Dag en nacht:
Er is dus al een interactie aan de WhatsApp vooraf gegaan.
Jullie hebben al samen dingen meegemaakt, ook al hoeft het misschien maar 10 minuten te zijn geweest of bestaat het enkel uit tekst-uitwisselingen.
Je hoeft op WhatsApp dus niet het wiel weer op nieuw uit te vinden.
Maar het wiel opnieuw rond te laten draaien.
Gebruik de informatie die je al van haar hebt opnieuw.
Recycle en upcycle:
Recycle: Verwijs terug naar eerdere grappen
Upcycle: Bouw voort op de eerdere grappen
Zo heb je een eenvoudige houvast om het chatgesprek op WhatsApp altijd leuk te houden.
Maar in de volgende tips deel ik een aantal gesprekstechnieken met je, zodat je nieuwe lijnen kunt uitgooien in je chat.
En geef ik je hele praktische knip-en-plak trucs die je gelijk kunt toepassen.
Haar via WhatsApp op date krijgen was nog nooit zo gemakkelijk.
Maar voordat je verder gaat raad ik je aan de volgende video te bekijken:
Tip 2: Hoe je eenvoudig plaagt in al je berichten
Cruciaal, plagen.
Toch zijn de meeste mannen fakking lief over de chat (over lief zijn straks meer).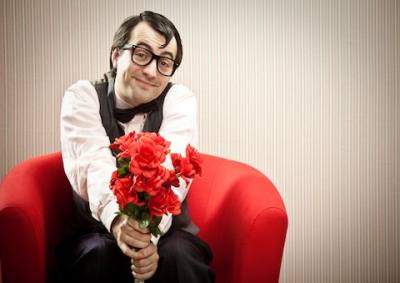 Echter, als je het aan ze uitlegt, dan begrijpen ze het idee wel…
…Het is de uitwerking waar het aan ontbreekt.
Ze zeggen dat "het niet lukt om te plagen", of ze hebben niet genoeg informatie van haar om ergens over te plagen.
Daarom geef ik je één methode, waarmee je in staat bent om ALTIJD te plagen.
En dit doe je door één woord te gebruik in je berichten:
'Tenzij'
Zie hier een voorbeeld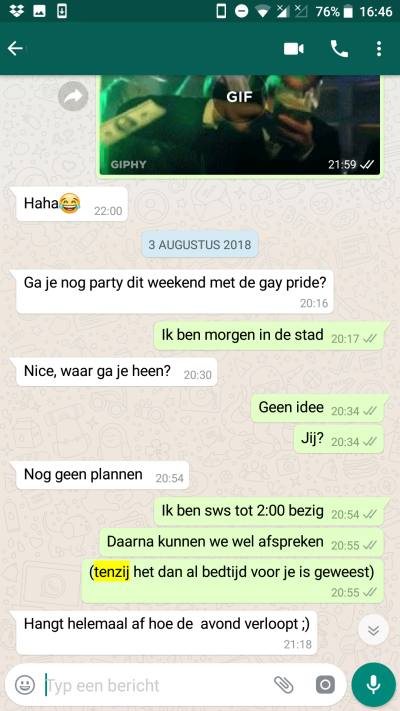 Je pakt het laatste bericht wat je stuurt, en zet hier nog een 'tenzij' achter.
Dit kan in principe alles zijn.
Laten we het laatste bericht erbij pakken, dan geef ik nog wat mogelijkheden.
"Daarna kunnen we wel afspreken"…
"Tenzij je net als de vorige keer op m'n schoot inslaap valt"
"Tenzij je de hele fles voor jezelf inneemt"
"Tenzij m'n hondje bang van je wordt"
Nog meer plaagzinnen nodig? Check mijn gratis WhatsApp spiekbrief.
Hierin zitten 25 zinnen die je rechtstreeks in je chatgesprek kunt kopiëren.
Maar letterlijk 'tenzij' is niet nodig:
"Zolang je maar lief doet als je er bent"
"Zolang je die andere mannen maar weer niet jaloers maakt"
 Je voegt een plagende voorwaarde aan je bericht toe.
Hier nog wat voorbeelden in het Engels, waar ik gebruik ben gaan maken van haakjes, om de 'tenzij' tussen te plaatsen.
Zie hoe allebei de dames naar behoren reageren 😉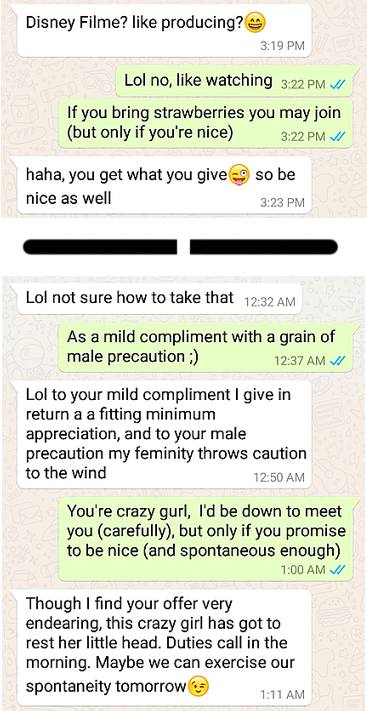 'Tenzij'…
…Het woord dat je altijd in staat stelt om te plagen.
En hetgeen dat je 'tenzij-stelt' hoeft alles behalve logisch te zijn.
TENZIJ je een intergalactische zeehond bent, die gekomen is om dennenappels te stelen.
Tip 3: 5 standaard fouten die je niet meer wil maken
5 Fouten, die jij waarschijnlijk maakt.
5 Fouten, die je gesprek om zeep helpen.
5 Fouten, waardoor je je WhatsApp date wellicht op je buik kan schrijven.
Daarom geef ik je 5 regels waardoor je de 5 fouten voor altijd voorkomt.

Want volg deze regels niet op en er is grote kans dat WhatsApp date aan je voorbij zal vliegen:
Ban emoticons uit je vocabulaire
Tenzij het écht nodig is om duidelijk te maken dat het een grap of plaag is.
Een getypte knipoog 😉 is dan trouwens meer dan voldoende.
Je bent een man met wie ze in gesprek is, geen vriendin. Stop met die kinderachtige smileys.
Wees korter en bondiger in je bericht dan zij
Mannen hebben vaak de neiging om alles over zichzelf bloot te leggen zodra ze één vraag stelt. Geef haar juist ruimte om interesse in je te tonen.
Laat haar de eerste vraag stellen
Totdat zij een vraag aan jou gesteld heeft is de regel dat jij geen vraag aan haar stelt.
Want wat is vaak de onderliggende communicatie met vragen stellen?
Vaak stel je ze omdat je niet weet wat je moet zeggen.
Zorg dus eerst voor een gespreksbodem, zodat de vragen die je dan gaat stellen uit interesse zijn en niet als opvulling.
Volg deze regel pas als het gesprek op gang is.
Mannen zijn vaak bang voor stilte. Maar eigenlijk geef jij hiermee ruimte aan haar om wat toe te voegen aan het gesprek.
Vraag haar iedere 10 berichten uit
Mannen worden regelmatig nog wel eens het vriendinnetje van de vrouw.
Ze blijven maar met haar appen en appen en appen.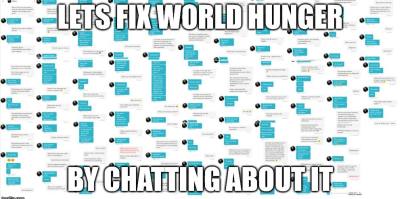 Nooit vragen ze haar uit…  Want dan kan ze mogelijk 'nee' zeggen en dat doet pijn.
Man up! Chatten is het medium om elkaar weer in het echt te gaan zien.
Vraag haar iedere 10 berichten uit.
In de volgende tips geef ik je nog meer over hoe je haar uit wil vragen, zonder risico.
Tip 4: De grootste fout die je kunt maken (Voorkom deze)
Dit is de grootste valkuil van mannen.
(Nadat ik 'm aan je vertel wil ik dat je nadenkt of dit ook bij jou het geval is)
Ze vergeten waar WhatsApp voor dient.
Wat je misschien denkt:
Ik kan met haar praten en connectie opbouwen in de tussentijd
Verhalen uitwisselen en bespreken hoe de dag was
Over koetjes en kalfjes praten tot in het einde der tijden
Dit alles is…
FOUT.
WhatsApp is het middel om haar weer te zien.
Niets meer, niets minder.
En dit geldt helemaal als je elkaar nog maar kort gezien hebt.
Het gevoel dat jullie in de eerste interactie samen hadden verdwijnt langzaam maar zeker.
Hoe langer je met haar op de chat blijft, hoe verder het gevoel verdwijnt en hoe moeilijker het wordt om haar weer te zien.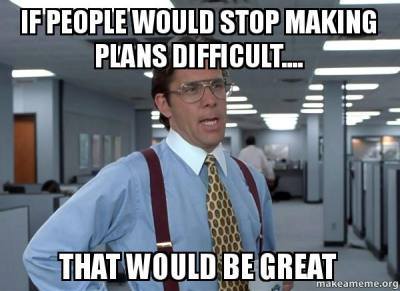 Het chatgesprek kan nog zo 'leuk' zijn.
De werkelijkheid bepaalt of jullie bij elkaar passen.
Zorg daarom altijd dat er een richting aan je WhatsApp berichten hangt.
Denk bij jezelf:
"Waarom stuur ik elk bericht dat ik stuur?"
Zorg daarnaast dat je altijd in merendeel van je berichten hint naar de date:
Heb het over een cafeetje dat zij superleuk gaat vinden
Vertel dat het leuk is om elkaar weer te zien
Zeg dat jullie weer dingen gaan doen die jullie in de eerste interactie al hadden gedaan
In een volgende tip vertel ik je precies hoe je haar uit wil vragen, hiermee wordt je kans op een 'nee' bijna 0.
Maar voordat ik je die geef, merk ik op dat veel chatgesprekken die ik van andere mannen lees alles behalve flirterig zijn.
Daarom een manier om dat in IEDER gesprek voor elkaar te krijgen.
Tip 5: Simpele manier om IEDER gesprek flirterig te maken
Het is ons allemaal wel een keer overkomen.
Op haar dating app profielfoto ziet ze eruit als de dochter die Brad Pitt en je favoriete Instagram Babe samen zouden krijgen.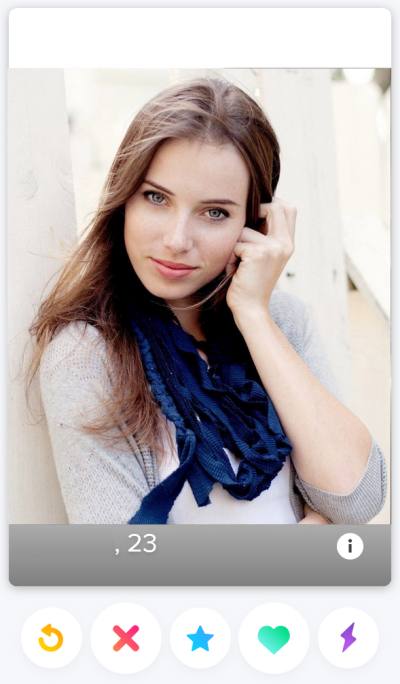 Dus helemaal blij wanneer ze 'ja' zegt op je WhatsApp bericht om op date te gaan.
Tot je haar in het echt ontmoet op Amsterdam Centraal.
Want dan is het opeens glashelder dat ze de laatste tijd enkel McDonalds als avondeten heeft gekregen.
…Wat zeg je dan als ze aan komt lopen?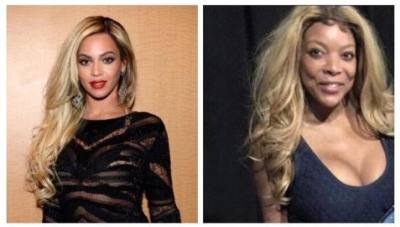 Dat antwoord bespaar ik je voor een andere artikel (Of vraag het eens aan Mathijs).
Door middel van deze tip ga je voorkomen dat je ooit nog in zo een situatie terecht komt.
En daarmee direct een leuke gesprekstechniek.
Op een boerse manier vragen om een bodyshot hoeft niet meer.
Bekijk de volgende afbeelding maar even dan begrijp je direct wat ik bedoel: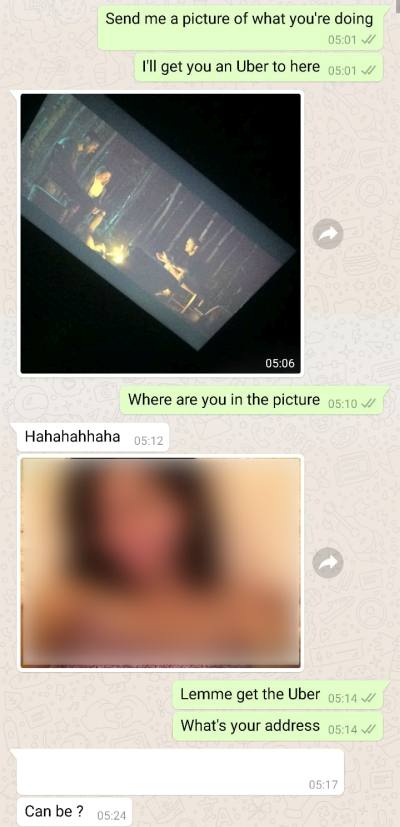 Vaak stuur ik eerst zelf een foto, dan ben jij zogezegd het eerste schaap over de dam en volgt zij zonder geblaat.
Waarop ik het bericht stuur met:
"Stuur een foto wat jij aan het doen bent"
Het resultaat…
…Een foto wat zij aan het doen is…
…Zonder haar erop.
*Zucht*
Natuurlijk de oplossing:
"Waar ben jij dan op deze foto??"
Grote kans dat ze er daarna gewoon één stuurt met haarzelf erop. En precies hoe jij het zou willen. (Vrouwen zijn ook niet gek waarom je het vraagt, maar je hebt nu pluspunten voor subtiliteit)
Hieronder nog één die netjes bij de eerste foto doet wat ik vraag.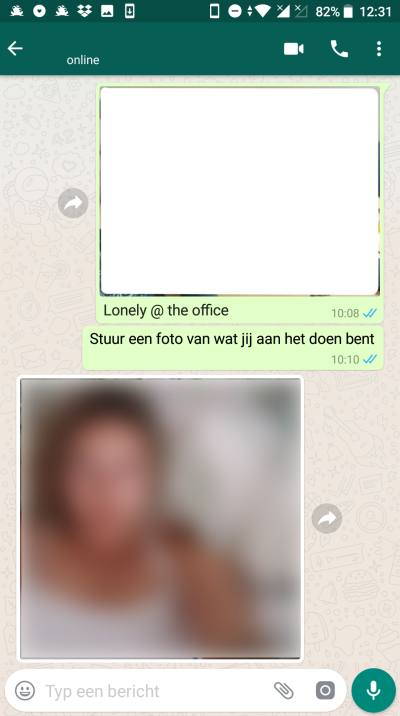 Echter, zijn er natuurlijk ook dwarsliggers die dan met kurkdroge tekst antwoorden, waar zij op de foto is.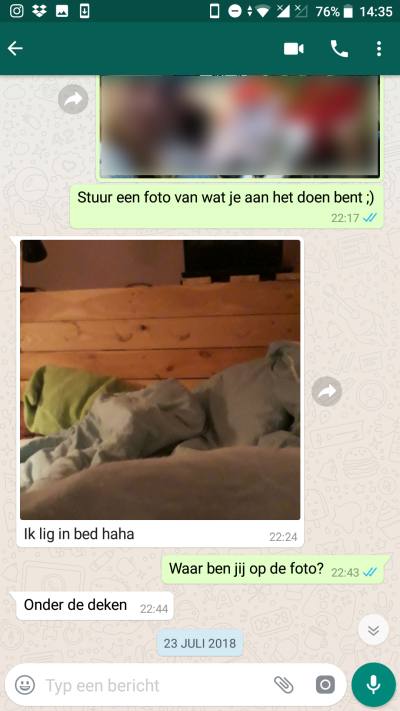 Ook in orde.
Uiteindelijk belandt je toch wel onder de deken…
…Mijn deken 😉
Voor nog meer flirttips om je gesprekken over de chat spannend te maken, zie onderstaande video.
Met hierin onder andere:
Cruciale inzichten waarmee duidelijk wordt met welk bericht je haar wekt, en met welke berichten je haar in slaap sust
Concrete zinnen die je direct kan kopiëren om je gesprek spannend te maken
Hoe je ermee omgaat als ze enkel "haha 'smiley face' " stuurt op jouw berichten
Tip 6: Hoe je haar met 99% zekerheid uitvraagt
De laatste horde is in zicht.
Haar uitvragen.
Maar voor 9 op de tien mannen is deze horde nog het hoogst.
Hier sneuvelt het grootste deel en maar een selecte groep gaat werkelijk door naar de date.
Omdat deze groep begrijp hoe je een vrouw uitvraagt.
Hoe doe jij dat?
Toevallig op één van de volgende manieren:
"Heb je zin om een drankje met me te doen aanstaande vrijdagavond?"
"Heb je van de week tijd? Ik kan elke avond"
"Morgenavond 20:37 stipt afspreken voor Café Drankje Doen?"
Drie manieren die het niet gaan redden.
Wat je wil begrijpen als je een vrouw op date vraagt is het volgende:
In plaats van dat je vraagt of ze mee wil, ga je ervan uit dat ze mee gaat.
Maar je geeft haar hierbinnen wel keuze door middel van twee date.
Hiermee tackel je de fouten, die in de slechte manieren hierboven worden gemaakt.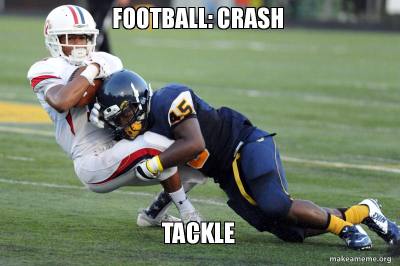 Voor zinnen die je kunt gebruiken om haar op date te vragen en andere technieken waardoor 'nee' zeggen tegen jou onmogelijk wordt…
…Check zeker de volgende video.
Je leert:
Hoe je haar klaarstoomt (vakjargon primen) om met je op date te gaan
3 simpele manieren om haar op date te vragen
Hoe je haar keuze geeft om met jou op date te gaan (terwijl beide keuzen 'ja' betekenen)
Een psychologische truc, die onder andere wordt toegepast bij het donorsysteem waardoor je opeens veel meer vrouwen op date krijgt
Tip 7: En dan? Wat te doen op de date?
Haar op date krijgen is één ding.
Door de tips die je hier hebt gekregen, is dat nu verandert in kinderspel.
Maar nu volgt de date nu.
Als je in het chatgesprek heel gericht, interessant, enthousiast en aantrekkelijk overkwam…
…Kun je er bij je date niet opeens als een onderuitgezakte drilpudding bij gaan zitten.
De lijn die op de in de WhatsApp chat gezet hebt, wil je op de date doortrekken.
Daarom heb ik hier de eerste voorbereiding voor je:
19 Must-Have Eerste Date Tips voor een Onvergetelijke Date
Je krijgt:
Hoe je de grootste fout op de eerste date kan voorkomen
Hoe je vanaf de ontmoeting gelijk al 2-0 voorstaat
De manier om haar altijd op de eerste date te kunnen zoenen (dit is daarnaast ook vereist).
Dan de tweede vraag die je jezelf wil stellen…
…Waar neem ik haar mee naar toe.
De grootste fout die de meeste mannen maken, is haar mee te nemen naar het meest standaard bruine café dat er in de stad te vinden is.
Laat me je vertellen…
…Hiermee scoor je geen punten
Hooguit minpunten.
Daarom voor jou:
27 Beste & Originele Date Idee 'n Voor Een Geweldige Eerste Date
Met hierin:
Plus, 7 date tips die zorgen dat je date slaagt of keihard faalt
De nummer één date om haar in één klap verliefd te maken
Wat je stuurt nadat je de date gehad hebt (deze is cruciaal)
Top.
Je hebt de date perfect voorbereid…
… Je weet waar je heen wil met haar…
… En bent helemaal enthousiast om haar weer te gaan zien.
Dan resteert er nog één ding:
Ga je haar op de date net zo enthousiasmeren als dat jij bent, OF sus je haar in slaap?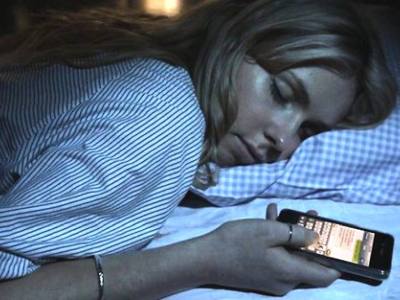 Dat heeft alles te maken met waar je het tijdens de date over hebt.
Gebruik de volgende tips hiervoor:
19 Must-have Tips (+21 zinnen) om je gesprek gaande te houden
Onder andere:
Hoe je door je woorden haar verliefd op je maakt
De cheatcode om altijd iets te zeggen te hebben
Praktijk-geteste zinnen die je op iedere moment in het gesprek kunt gooien
En gebruik ook zeker mijn Saaie Gesprekken Cheatsheet, die je zelfs op je mobiel kunt zetten en on the spot kan raadplegen, mocht het gesprek doodbloeden.
Hoe je het chatgesprek voor het grootste gedeelte over kunt slaan
Chatten is het middel om haar zo snel mogelijk weer in het echt te zien. Face-to-face moet het namelijk gebeuren.
Het chatgesprek gebruik je om het ijzer te smeden. Het ijzer, dat je in de interactie vooraf al gloeiend heet hebt gemaakt.
Nu weet ik van veel mannen dat chatten de grootste valkuil bij hun is.
Hier weten ze het helaas vaak te verkloten door saaie tekstberichten. Gebruik om het versturen van saaie tekstberichten tegen te gaan mijn gratis WhatsApp spiekbrief.
Hierin zitten 25 zinnen die je rechtstreeks in je chatgesprek kunt kopiëren.
MAAR
Dit lastige chatproces kan doodeenvoudig worden gemaakt, door ervoor te zorgen dat de interactie vooraf al een spektakel was.
Zo kun je vanaf je eerste bericht al beginnen met het smeden van de date.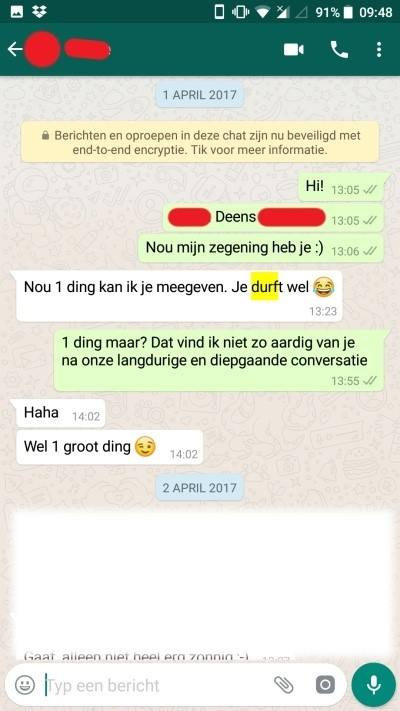 Daarom heb ik het gratis Transformatiepakket voor je gemaakt.
Hiermee krik je je versierkunsten op straat en in de nachtclub op naar het volgende niveau.
Zodat straks jullie glazen straks kunnen rinkelen.
Check het hieronder met één klik op de knop.
Van je bro,
Daan de Ram
Voor nog veel meer tips, bekijk ook eens deze artikelen:
Oh, en vergeet hieronder je gratis download niet ;)